Product Summary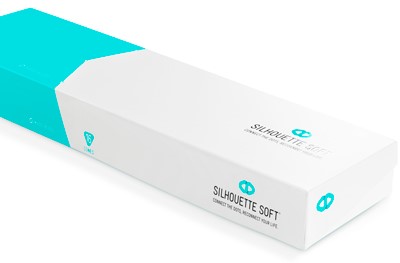 Silhouette Soft is an ingenious treatment that offers a reshaped face and restored volume in a simple and short procedure. Sometimes marketed as a 'non-surgical face lift', a 'one-stitch face lift' or 'puppet face lift', the treatment is based on suture suspension with cones which are used in both reconstructive surgery and cosmetic surgery. It opens a new phase in aesthetic medicine as it leaves no scars and can be applied successfully in areas around the face and neck. This results in a rejuvenated, younger look.
Silhouette Soft® from Silhouette Beauty (owned by Sinclair IS Pharma who are the makers of Sculptra) is a patented Poly-L-Lactic Acid (PLLA) based suture thread. It is designed to provide both lifting and skin tightening as well as the stimulation of the body's own collagen, a proven effect of PLLA.

Silhouette Soft is best used on people who are in their mid- to late-30s to mid-50s, who have good skin support structure, the early signs of ageing, with some light sagging that does not require a surgical face lift.
What does it contain?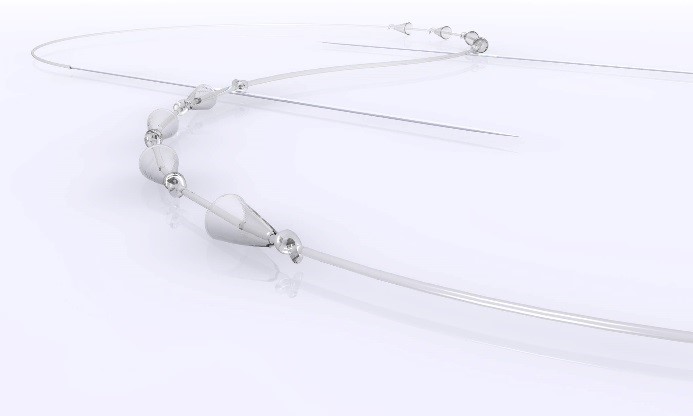 It employs the use of a fully re-absorbable and biocompatible component called Poly-L-Lactic Acid (PLLA). The use of PLLA spans many years in pharmaceuticals and medical applications such as suture thread, orthopaedic pins, screws and nails for bone fractures.
As well as the PLLA within the threads, the cones are comprised of Lactide Glycolide, a mixture of lactic and glycolic acids in a ratio of 82-18. The cones themselves are positioned along the length of the suture and separated by knots. As they are bi-directional there are 4, 6 or 8 cones on each 'side' of the suture (from the centre), which are free-floating between the tied knots, at intervals of 0.5cm. Each set of cones faces in the opposite direction and points towards the end of the suture thread. Finally, two knots are position 1.5cms apart in the centre of the thread, at an equal distance from the mid-point, where no cones are situated.

The suture material will dissolve after about 12 months.
How does it work?
Silhouette Soft is a medical procedure that involves the insertion of suture threads under the skin, to a depth of above five millimetres. This is done after the administration of a small amount of local anaesthetic.
The threads are inserted into the skin using a fine needle, (into the subcutaneous layer), through an entry point which is in the middle of the line that the thread is intended to lay upon. This enables the insertion of the thread in each half, appropriate to the orientation of the cones. The threads can then be compressed and massaged into an elevated place to obtain the lifting effect. The thread is secured in place by the bi-directional cones. Placement patterns can include straight lines, and V or U shaped angles. The ends of the suture threads that are not fully inserted are cut off.

Therefore, no incision or cuts are necessary. You will simply have two or three entry/exit points for the needle on each side of your face, depending on what lifting technique is being used to achieve your desired result.

The procedure may include the use of more than one suture depending on the treatment area, as well as the expected result that you and the doctor are looking to achieve.

The threads work by stimulating your own collagen into production, a process called neocollagenesis, which is achieved by way of fibrosis formation around the sutures, a foreign body reaction.

Treatment takes approximately 30 minutes.
What do they claim to treat?
Silhouette Soft treats different skin areas of the face and body. These areas include:

• Jawline
• Contours of the face
• Cheeks and cheekbones
• Midface areas
• Eyebrows
• Neck
Licenced Status
CE marked, class III medical device.
Should be used by?
The use of Silhouette Soft must be carried out only by doctors who have undergone specific training. Sinclair IS Pharma train doctors through a network of UK trainers.
Product range
Silhouette Soft® suture threads come with 8, 12 or 16 bi-directional cones mounted on the reabsorbable suture. Threads are available in three lengths, 26.8cm, 27.5cm and 30cm.
This product can be used by both men and women who are 30 years of age and above with the intention of effectively fighting the effects of ageing in a less invasive way.
Not to be used in
It is strictly recommended not to undergo the treatment if you are under 18 years of age, pregnant or breastfeeding.

People with any known allergy (to the ingredients) or foreign-body sensitivities to plastic/biomaterial, past permanent filler implantation, acute and chronic skin diseases, autoimmune diseases, sepsis or infection should not undergo treatment.

Silhouette Soft can however be combined with other procedures such as temporary hyaluronic acid dermal fillers.
Duration of effects
The lifting effect of the Silhouette Soft treatment is immediate since it results from the compression of tissues and elevating the skin when the sutures are being implanted.

This effect will improve as post-procedure swelling subsides and may last for 18 months to about two years. The longevity may be affected by the ageing rate of the individual as well as their lifestyle.
Reported Side Effects
Silhouette Soft is a safe, minimally invasive treatment procedure. However, it may cause slight discomfort during thread placement even with the addition of local anaesthetic, as well as pain, bruising, redness and swelling afterwards. These effects will last for a few days before clearing.
In some cases, you may notice bunching or a slight irregularity or depression at the entry points where the sutures were placed. This should resolve naturally within a week or so.

Other reported side effects are infections and nerve damage. These are however very rare.

After the treatment, it is advisable to refrain from applying make-up, shaving or washing your face for as long as possible for the first day or so and to do so gently for at least five days after that. Avoid over exposure to direct sunlight, as well as the use of tanning beds for a fortnight. It is also advisable to avoid high impact sporting activities and the use of saunas, as well as other beauty treatments such as facials on having dental work done in the first three weeks following treatment. Avoid excessive face and neck movement, rubbing or massaging your face for 2 weeks. Ideally you should also sleep face up for 3 to 5 nights, with your head in a slightly elevated position, propped up by pillows to avoid flattening your face whilst asleep as the healing process happens.

You will also be prescribed an antibiotic cream that should be applied at all the entry and exit points of the sutures, twice a day, for about five days. You may also take over the counter pain medication, such as paracetamol, to ease any discomfort in the first few days.

You should, however, contact your doctors in cases where the swelling and redness persists for more than a few days or in instances where you have an increased pain that does not clear after the use of painkillers. Side effects of antibiotics should also be reported.
Costs
The cost of the Silhouette Soft treatment will depend on the extent of intervention needed for the desired result and the practitioner carrying out the procedure. It may range from £500 (for a single thread) to around £2,500, depending on the area to be treated, and the number of Silhouette Soft sutures used. The average price is around £1,500.
Before and After
Before and after photographs are real patients, your results may differ.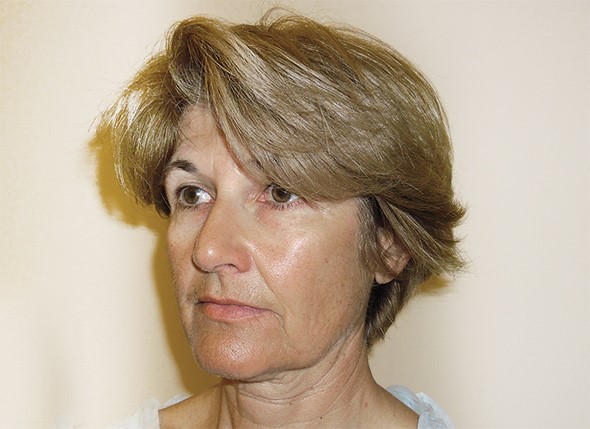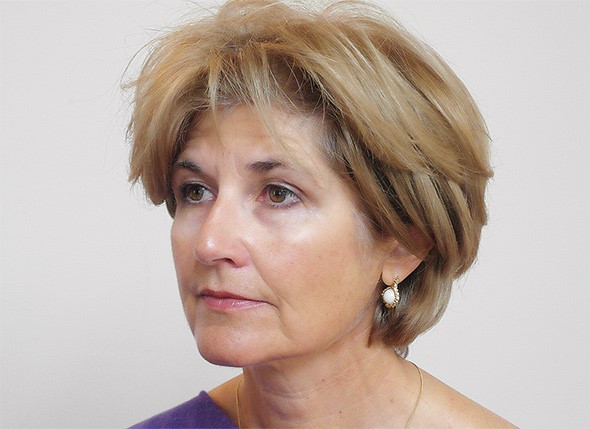 (Before, Top. After, Bottom)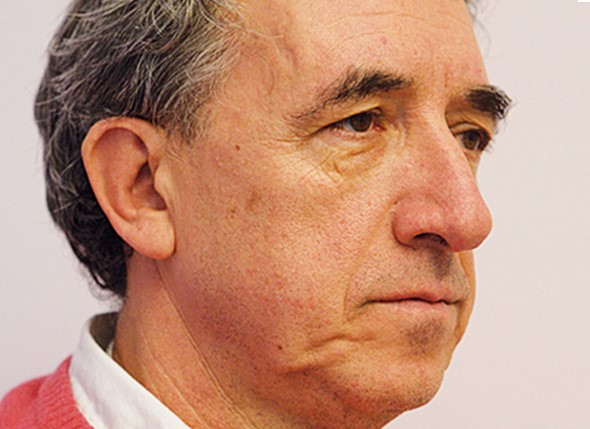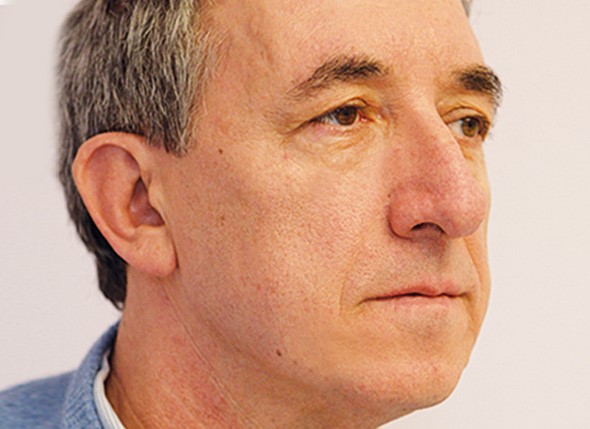 (Before, Top. After, Bottom)
Photos courtesy of Sinclair IS Pharma
Do you have a question? Ask one of our experts NOW