UK and Ireland Clinic Search
Looking for your local cosmetic surgery clinic, beauty salon, non-surgical medical aesthetic clinic, cosmetic dentist, hair loss specialist or laser eye surgery provider?
Our Latest Clinic Additions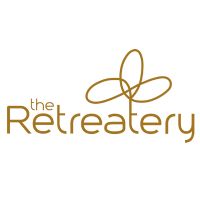 The Retreatery
2a High Street, East Grinstead, West Sussex, RH19 3AW
Our wide range of cosmetic treatments includes advanced facials, peels, Genuine Dermaroller™ and many advanced cosmetic treatments. We also stock many organic natural products as we believe in taking a truly holistic approach to looking and feeling beautiful.
More Information
Maylahni Skin and Aesthetics Clinic
Located At Monalia Beauty Spa, 3 Cremorne Road, Sutton Coldfield, Birmingham, B75 5AL
We are an independent clinic specialising in bespoke corrective skin treatments for Acne, Pigmentation, Anti-ageing and Rosacea for skin rejuvenation. In-Clinic AND discrete/confidential services providing consultations and treatments to clients in their own homes to maintain your privacy.
More Information
Latest Special Offers
To view all our special offers please Click Here.
Morpheus 8 Only £499 |
Reference: Consultingroom962
Offer Ends: 30-09-2022
At Skin+IQ clinic we offer Morpheus 8 - the first and only face and body non-surgical adipose rejuvenation and remodelling

Find out more or book your next appointment
Free Consultation For Profhilo® Face |
Reference: Consultingroom961
Offer Ends: 31-08-2022
We are offering free consultation for for Profhilo® face. a limited time with our clinician, Allysun Ramsadale.