UK and Ireland Clinic Search
Looking for your local cosmetic surgery clinic, beauty salon, non-surgical medical aesthetic clinic, cosmetic dentist, hair loss specialist or laser eye surgery provider?
Our Latest Clinic Additions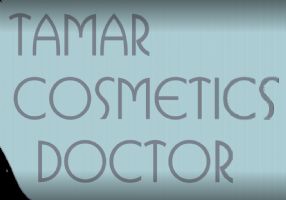 Tamar Cosmetics Doctor
The Coach House, Sprytown, Lifton, PL16 0AY
We offer tailored and individual treatment plan based on a holistic analysis of your skin,one that aligns with your goals. As a doctor, I use safe and effective skin treatments to restore and enhance your outer beauty and inner confidence.
More Information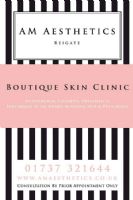 AM Skin Clinic
5a Church Street, Reigate, RH2 0AA
AM Skin Clinic is an established Non-surgical medical aesthetic clinic that has built a very strong reputation as a leading Surrey clinic.
More Information
Latest Special Offers
To view all our special offers please Click Here.
Sign Up And Get A Free Consultation And Free £50 Gift Voucher To Help You Get Started |
Reference: Consultingroom932
Offer Ends: 28-02-2022
DO YOU WANT TO IMPROVE YOUR SKIN HEALTH? If you're 30 yrs+ from the Swindon area who are suffering from difficult skin conditions such as
- acne, rosacea, sensitive skin
- pigmentation or sun damage
- clogged or enlarged pores
- oily or dry skin
and WANT TO IMPROVE YOUR SKIN CONDITION - I invite you for a FREE no-obligation consultation and offer you our signature Healthy Skin for Life program to transform your skin.
Healthier skin creates an instant natural glow, making you feel refreshed, reducing the amount of makeup you like to wear and working wonders for your confidence.
Bonus: The first 50 patients signing up for this program will get a FREE £50 GIFT VOUCHER to help you get started, plus up to 20% OFF your treatment cost.
Benefit from our expertise, state-of-the-art technology and Swindon's only CQC (NHS regulatory body) registered aesthetic clinic.
SIGN UP NOW to learn more about how we can help to get the skin you always wanted and book your FREE NO-OBLIGATION CONSULTATION !
15% Discount |
Reference: Consultingroom931
Offer Ends: 31-01-2022
15% discount on all treatments for new patients only