UK and Ireland Clinic Search
Looking for your local cosmetic surgery clinic, beauty salon, non-surgical medical aesthetic clinic, cosmetic dentist, hair loss specialist or laser eye surgery provider?
Our Latest Clinic Additions

Definition Skin Aesthetics
7 High Street, Cheam, Sutton, SM3 8RQ
Definition provide cosmetic treatments and enhancements. We have selected an excellent and fully qualified team, who are passionate, highly professional in their approach and knowledgable with their treatments in order to advise you in all areas of aesthetics and skin treatments.
More Information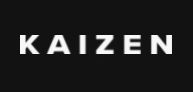 Kaizen Medical
Kaizen Medical, 7 Brook Lane, Warsash, SO31 9FH
As a CQC medical clinic, we provide a safe and highly professional environment where our patients can feel at ease before and during treatment. We understand how medical treatments can sometimes feel daunting, so making our patients feel comfortable is a fundamental part of our experience.
More Information
Latest Special Offers
To view all our special offers please Click Here.
News Flash, Aesthetics & Acupuncture |
Reference: Consultingroom904
Offer Ends: 30-06-2021
To celebrate the move into our new premises please find special opening offers, please choose one of the following:


• Red-carpet facial (instant glow treatment) – this antioxidant treatment therapy supports skin metabolism, improving cell circulation and cell respiration. This treatment will leave the skin purified, glowing, and radiant. No downtime - 20 minutes for all skin types. Perfect for a lunchtime facial!
This would normally retail at £50.00, for May and June I will offer this for £39.00


• Cosmetic Acupuncture – this cosmetic treatment is an extension of traditional acupuncture but unlike injection procedures, cosmetic acupuncture addresses not only signs of aging, but also the skin and body's overall health. A course of 3 treatments is usually recommended.

A course of 3 treatment would normally retails at £220.00, for May and June I will offer this for £187.00


To book one of the above or for any further information please do not hesitate to contact the clinic on 07776 253 962 or 01386 861291
I look forward to welcoming you soon,


Laser Offer |
Reference: Consultingroom903
Offer Ends: 30-06-2021
To Welcome our newest member of the team, we are gifting any patients (new and existing) with 30% discount of ANY laser course to build her clientele.
Lasers include :
Pigmentation removal
Rosacea removal
Hair removal
Tattoo removal
Ablative fractional resurfacing
Clear skin active acne lasr