UK and Ireland Clinic Search
Looking for your local cosmetic surgery clinic, beauty salon, non-surgical medical aesthetic clinic, cosmetic dentist, hair loss specialist or laser eye surgery provider?
Our Latest Clinic Additions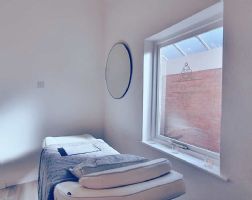 The Laser Room Truro
9 Pydar Mews, Truro, TR1 2UX
We are a non-surgical advanced laser face & body clinic of excellence. Specialists in a wide range of laser treatments for the face and body offering a quiet, safe, and friendly environment. Treatments we offer include Soprano Ice laser hair removal, NIR skin tightening and cellulite treatment.
More Information

The Cosmetic Centre Nottingham
Summerleys Road,, Unit E3 Regent Park, Princes Estate, Princes Risborough,, HP27 9LE
Offering the latest in skin treatments, our clinic in London keeps you at the centre of our attention Across our four state of the art clinics we offer a whole variety of the latest aesthetic treatments from anti-ageing, skin rejuvenation and laser.
More Information
Latest Special Offers
To view all our special offers please Click Here.
Collagen Boosting Facial |
Reference: Consultingroom842
Offer Ends: 28-02-2020
The Endocare Growth Factor Facial is an intense collagen boosting facial which stimulates collagen in 3 ways to physically and visibly rejuvenate tired, lack lustre or ageing skin.
Taking facials to the next level, this treatment combines microneedling with growth factor serums, followed by a sculpt and lift massage and finished with a collagen boosting hydrating mask delivering tighter, firmer radiant skin with no pain or downtime.
An advanced facial at its very best - and better still is now only £99!!
Microneedling £85!! |
Reference: Consultingroom840
Offer Ends: 29-02-2020
February is here at last and throughout this month of romance we have a fabulous offer for you! Microneedling is the process of creating thousands of micro channels in the skin to allow the amazing tailored solutions to penetrate deep down. The process also stimulates production of new and bouncy collagen.
Treat yourself this valentines to fresh, youthful skin