UK and Ireland Clinic Search
Looking for your local cosmetic surgery clinic, beauty salon, non-surgical medical aesthetic clinic, cosmetic dentist, hair loss specialist or laser eye surgery provider?
Our Latest Clinic Additions
Hampton Clinic Solihull
Hampton Clinic, Hampton Manor, Shadowbrook Lane, Hampton-in-arden Solihull, B92 0EN
THE HIDDEN GEM OF NON SURGICAL AESTHETICS Hampton Clinic is a centre of excellence in aesthetics based in Birmingham, through non-surgical anti-ageing treatments such as Cool Sculpting, Fillers and Microblading.
More Information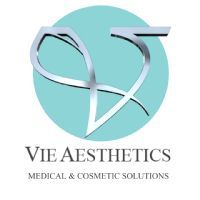 Vie Aesthetics - Harley Street
2 Harley Street, Marylebone, London, W1G 9PA
Multi-award winning, doctor-led medical aesthetic clinics in London and Essex. We offer a wide range of medical and non-surgical cosmetic solutions under one roof. Partners of the National Medical Weightloss Programme (NMWP) and UK leaders for Regenera Activa, Boca lips & Endopeel
More Information
Latest Special Offers
To view all our special offers please Click Here.
Painless Ice Tip Hair Removal |
Reference: Consultingroom858
Offer Ends: 30-09-2020
This is a simple offer:
Until 30th Spetmeber 2020, The Fresh Skin Clinic will price match ANY comparable laser hair removal course of treatments.
What do we mean by comparable ?
We mean ice tipped, pain free, SHR laser treatment provided in a Covid-19 compliant healthcare environment.
So you will recive the best treatment for the lowest cost.
20% Off For New Client |
Reference: Consultingroom857
Offer Ends: 21-08-2020