UK and Ireland Clinic Search
Looking for your local cosmetic surgery clinic, beauty salon, non-surgical medical aesthetic clinic, cosmetic dentist, hair loss specialist or laser eye surgery provider?
Our Latest Clinic Additions
The London Medical Aesthetics Centre International
5-7 Melcobe Street, Marylebone, London, NW1 6AE
The London Medical Aesthetics Centre (LMAC), formed by aesthetics development leader together with a synergy of medical experts and medical aesthetic practitioners whom practice extensively in top cosmetic clinics on Harley Street, with outstanding experience with the worlds top facial specialists.
More Information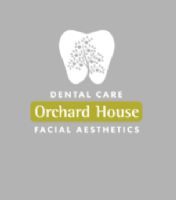 Orchard House Facial Aesthetics
Orchard House, 16 Ainderby Road, Romanby, Northallerton, DL7 8HD
Are you seeking treatment, advice or information? Or do you wish us to join one of Our Plans? Then please contact us. Alternatively you are more than welcome to pop in during opening hours, when we will gladly help with your enquiry.
More Information
Latest Special Offers
To view all our special offers please Click Here.
Microneedling |
Reference: Consultingroom847
Offer Ends: 30-11-2020
BUY 4 GET 2 FREE
Cost per session £150
COURSE COST £600
Saving £300!
Package Of 3 Treatments |
Reference: Consultingroom845
Offer Ends: 31-05-2020
Packages of 3 treatments (PRP/ microneedling / IV drips or combination) 10 % off.