UK and Ireland Clinic Search
Looking for your local cosmetic surgery clinic, beauty salon, non-surgical medical aesthetic clinic, cosmetic dentist, hair loss specialist or laser eye surgery provider?
Our Latest Clinic Additions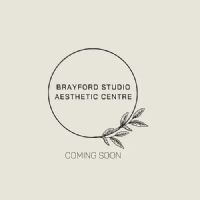 Brayford Aesthetics Studio
The Point, Office Park, Building B, Weaver Road, Lincoln, LN6 3QN
The Brayford Aesthetic Centre believe that every patient needs to be treated individually. Your initial consultation is one of the most important parts of the whole treatment process. The Brayford Aesthetic Centre concentrates on providing a bespoke treatment plan tailored to meet your individual needs
More Information
Maygate Skin Clinic
5 Douglas Street, Dunfermline, KY12 7EB
Maygate Skin Clinic, founded by Lynzi Miller who is the Clinical Director, Laser Aesthetics Practitioner and HydraFacial® Specialist. Setting a new standard in skin health, improving patients relationships with their skin.
More Information
Latest Special Offers
To view all our special offers please Click Here.
Scherlotherapy Treatment - Treatment For Thread And Spider Veins On Face/nose/feet And Legs |
Reference: Consultingroom954
Offer Ends: 31-07-2022
For the permanent treatment for Spider Veins/Thread Veins on:
Nose,Cheeks,Chin, Legs and feet
Spcial offer
Free Consultations |
Reference: Consultingroom953
Offer Ends: 31-12-2022
We offer all patients, new or existing, free professional, no obligation consultations. Austin can advise over the phone, but generally it is easier and much more accurate to advise of prices of cosmetic treatments and suitability of a procedure face to face in clinic.