UK and Ireland Clinic Search
Looking for your local cosmetic surgery clinic, beauty salon, non-surgical medical aesthetic clinic, cosmetic dentist, hair loss specialist or laser eye surgery provider?
Our Latest Clinic Additions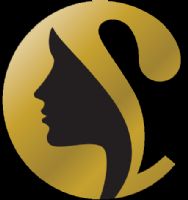 Cosmebeaute
127 Harley Street, London, W1G 6AZ
Cosmebeauté is a luxury Clinic in London's well renowned Harley Street. We offer A number of services such as facial aesthetics, intravenous nutrition, hair transplants, home doctors, surgical and non-surgical and Aesthetic Gynaecology procedures.
More Information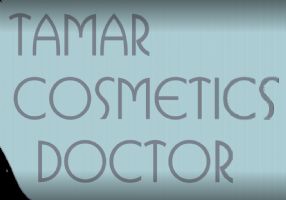 Tamar Cosmetics Doctor
The Coach House, Sprytown, Lifton, PL16 0AY
We offer tailored and individual treatment plan based on a holistic analysis of your skin,one that aligns with your goals. As a doctor, I use safe and effective skin treatments to restore and enhance your outer beauty and inner confidence.
More Information
Latest Special Offers
To view all our special offers please Click Here.
Hydrafacial |
Reference: Consultingroom935
Offer Ends: 28-02-2022
Feeling Congested? Feeling Dehydrated? or Struggling from Dull skin?
When patients come in and mention these 3 words I direct them straight to the Hydrafacial machine.
Why? Simply this 6 step machine based facial extracts, hydrates & leaves your skin looking unbelievably glowy!
There is also a clear pot at the back of the machine which I show all my patients after the treatment has finished exactly what we have removed from their pores, this bit is my favourite!
Even those of you who have an amazing skin care routine I can gurantee that the Hydrafacial will extract and leave your feeling fresh!
Purchase a course of 3 and recieve your 3rd Hydrafacial half price!
Microneedling |
Reference: Consultingroom934
Offer Ends: 28-02-2022
Still unsure on botox and fillers?
Why not try our skin pen microneedling device?
This treatment will help your skin concerns such as: hyper pigmentation, fine lines, wrinkles, skin texture & pore size
It targets almost everything within just 1 treatment!
The device is so advance it can also be used over any acne scarring, keloid scaring & other parts of the body to help tighten and to produce more elastin & collagen in the skin.
Purchase a course of 3 microneedling facials and recieve 3 sessions of light therapy with our amazing triwave machine to enhance your results even further FREE OF CHARGE!