Summary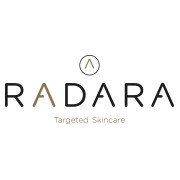 A first in the aesthetics industry, the Radara™ system consists of a unique micro-channelling transdermal patch with a hyaluronic serum, that is designed to improve skin quality and reduce the visible signs of ageing.

The Radara skin care regime was launched in the UK in the autumn of 2015, by Swansea-based Innoture Medical Technology Ltd. It has been designed, developed and manufactured by Innoture Medical Technology Ltd with research directed by leading skincare advisors based at the state-of-the-art Institute of Life Science at Swansea University.

Radara stands for skin Radiance and beauty (adara is Greek for beautiful) and provides the ideal combination of nature and science; giving skin back its natural hydration, support and luminosity as well as gently reducing fine lines and wrinkles.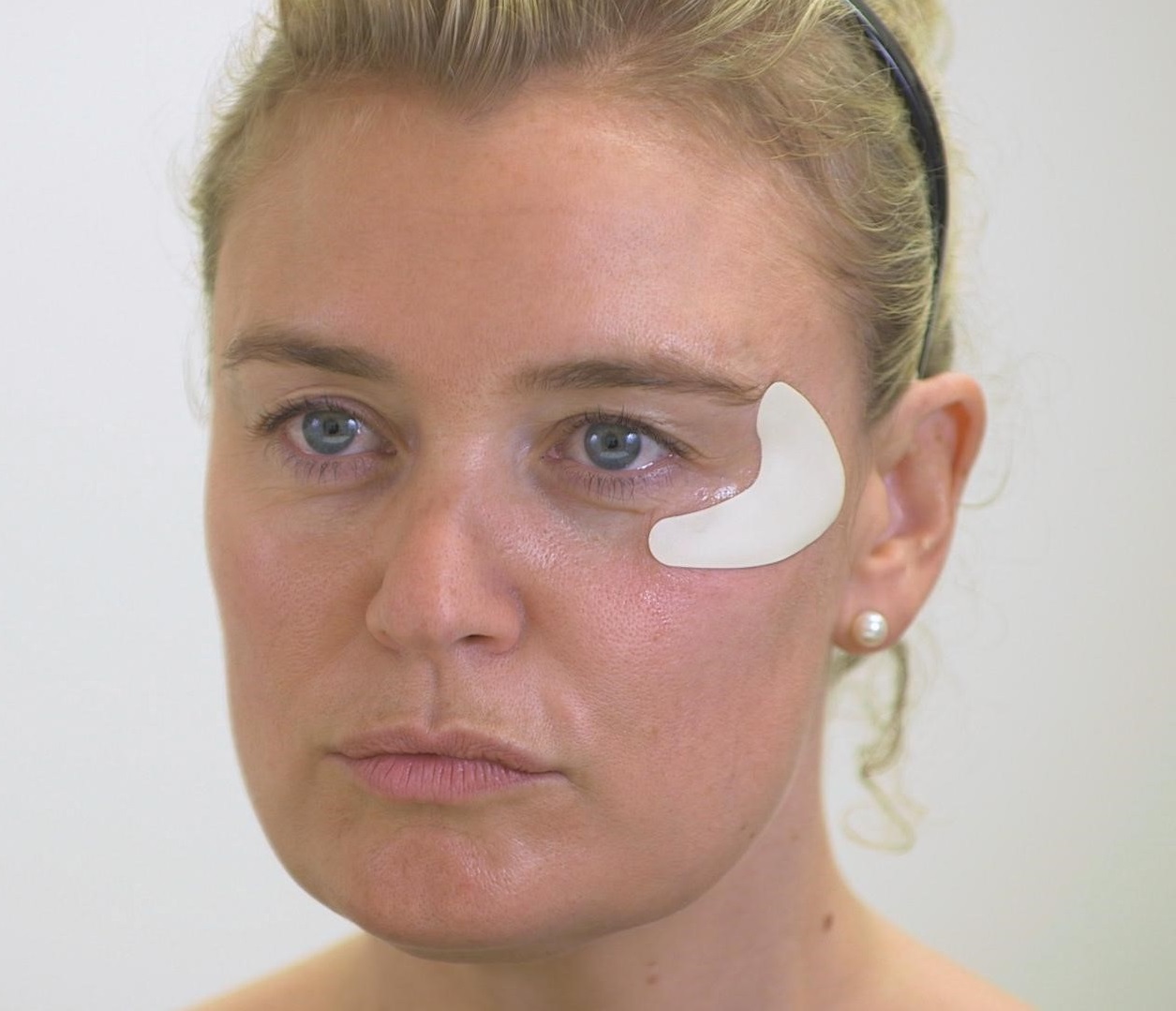 This innovative, targeted and painless approach to gentle skin rejuvenation delivers smoother, firmer skin with reduced lines and wrinkles in just four weeks according to their latest trials. A patch for the eye area is the first to become available for this technology.

Intended for once-daily home use, Radara is available through selected medical aesthetic clinics, to ensure that you receive guidance on safe and effective use from qualified practitioners.
What Does It Contain?
The Radara skincare system consists of their innovative micro-channelling patches, and the active serum, containing a high purity, naturally-derived hyaluronic acid (HA) serum which is comprised of both a low and medium molecular weight HA.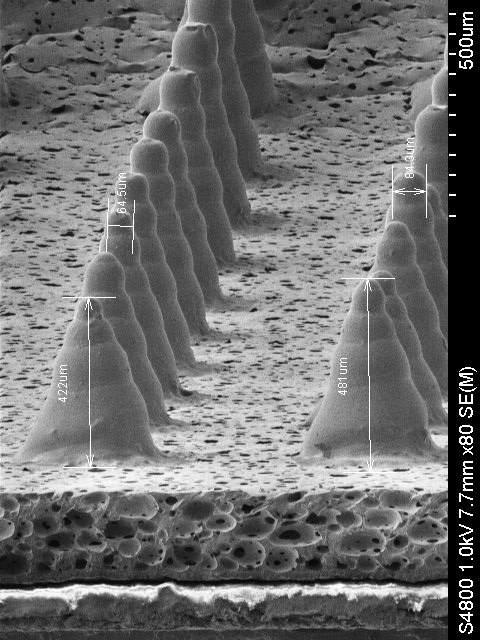 The low weight HA is absorbed rapidly into the skin and the higher molecular weight HA is being used to thicken theserum, rather than having to use another ingredient within the product.


Designed for use around the outer eye area (for lateral canthal lines or crow's feet), the cleverly shaped, flexible patches are coated with 2,000 microscopic plastic structures (similar to tiny needles) which are less than half a millimetre in length that are deposit-printed onto the patch.

The plastic structures on Radara patches are specifically designed to gently create micro-channels into the skin, down through the stratum corneum and epidermis. These microchannels quickly heal, meaning that Radara can be used on a daily basis for a number of weeks.
How Does It Work?
The skincare system uses a mild micro-needling technique that delivers active serums deep into the skin, without actual needles, pain, or recovery time.

Over time the skin produces less hyaluronic acid, which causes a loss of elasticity and hydration. This results in the skin looking more aged, with fine lines and wrinkles, and skin sagging starting to appear.

When applied to the skin, nightly after cleansing, these patches painlessly create hundreds of tiny micro-channels in the epidermis. Radara's specially-formulated HA serum is then applied (0.2ml delivered per pump action for each side of the face), and flows through the newly created micro-channels in the skin barrier to the deeper skin layers where it restores and replenishes the natural elasticity, hydration and support. The patch is then reapplied over the serum and left for a further five minutes. Skin feels smoother and firmer, and signs of ageing such as fine lines and wrinkles are gently reduced.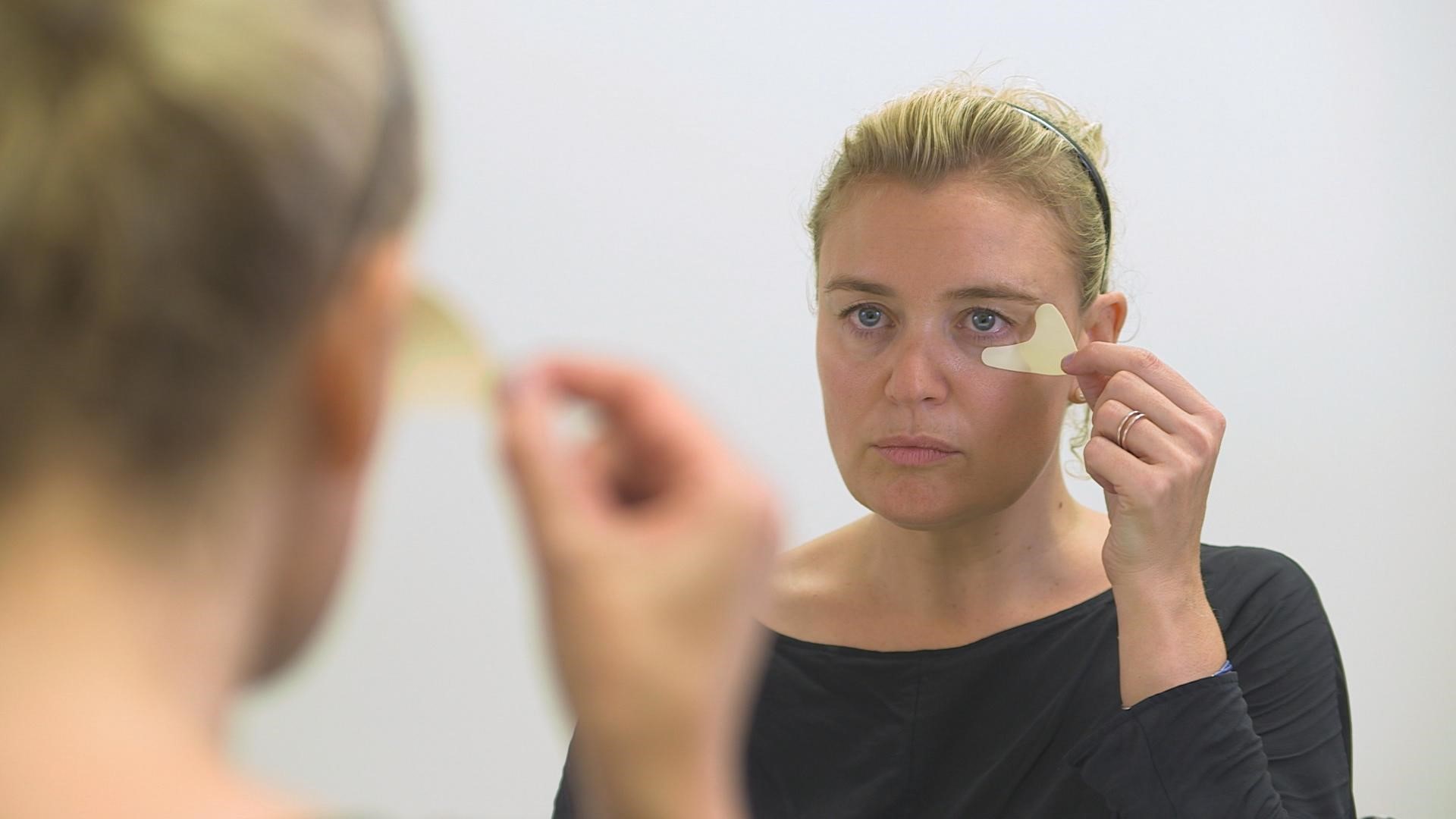 Licence Status
Cosmetic, not a medical device. Radara micro-channelling patches are manufactured from a medical grade polymer which is ISO 10993 biocompatibility tested. The materials used to create the patches are all U.S. FDA approved for human use in clinical applications and currently "in use" within medical device components.
What Do They Claim To Treat?
The Radara system offers a painless approach to skin rejuvenation of the face, specifically around the outer eye area, for crow's feet. The system improves the appearance of fine lines and wrinkles, plumps the skin, and improves skin quality, with better hydration and elasticity.
Product Range
Radara is a one-month regimen consisting of 30 pairs of rejuvenating, single-use, micro-channelling patches and a high purity, naturally-derived hyaluronic acid (HA) serum, provided in a separate pump.

This rejuvenating treatment is only available to purchase through approved aesthetic or cosmetic skin clinics.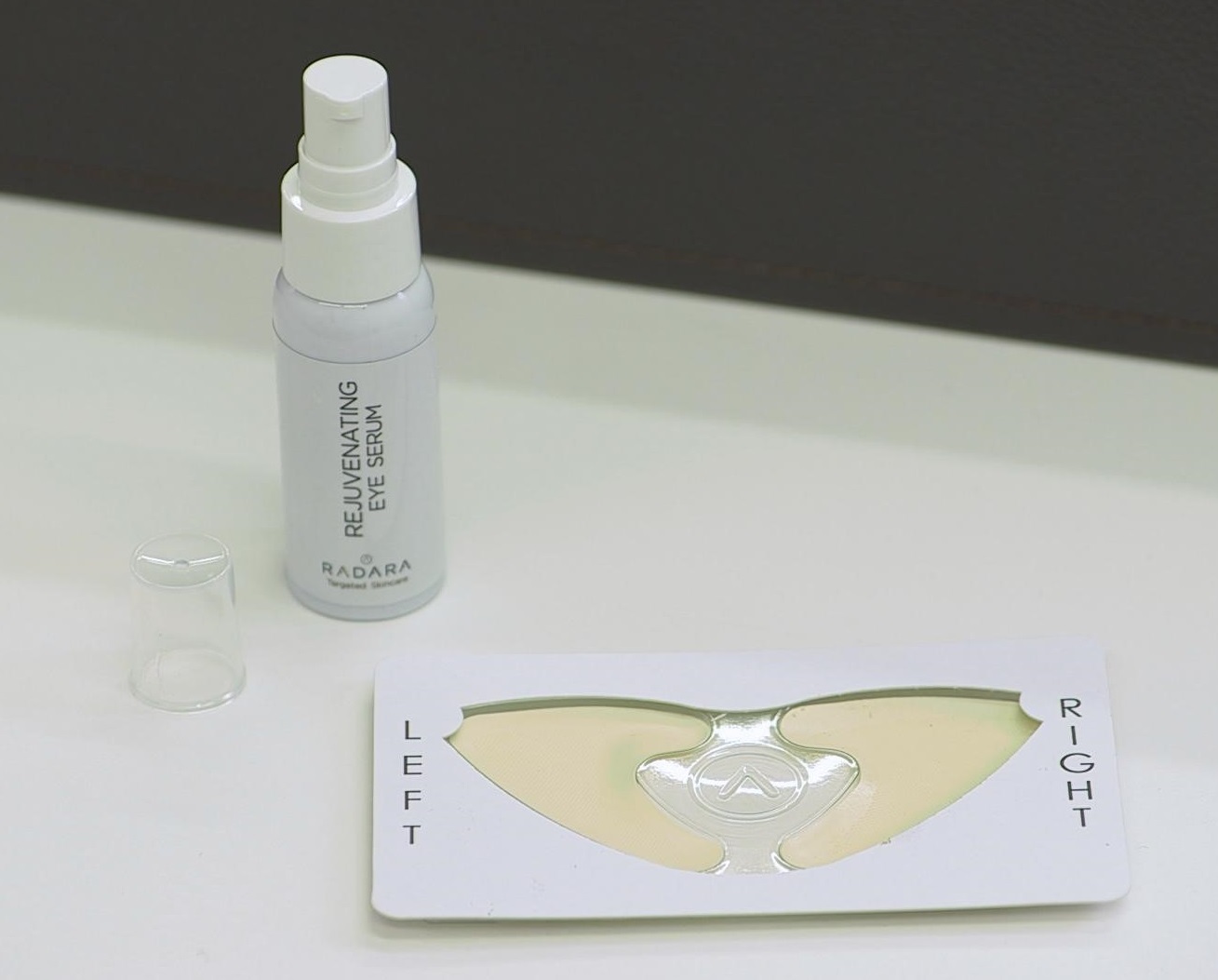 Not To Be Used In
All clients should undergo a consultation with an approved Radara skincare specialist before going ahead with treatment. It may not be suitable for use in those with certain skincare conditions, or for those with underlying conditions. Those with a known sensitivity to hyaluronic acid will not be able to use the system.

Women who are pregnant or breast-feeding should consult with their GP before undergoing any aesthetic treatment regime, including Radara.

Radara is not recommended for use to boost the effect of any other topically applied products, due to the complex additives such as dyes or fragrances which may be used; you should only use it in conjunction with the supplied HA serum.
Duration of Effects
Positive effects can be seen within two weeks of treatment, and with optimum results being visible following the fourth week of a treatment plan. The results last for four weeks following treatment, and it is therefore recommended that Radara be used every two to three months to achieve optimum results.
Reported Side Effects
Hyaluronic acid is a natural skincare ingredient, with many years of use. Reported side effects and adverse reactions are rare. Furthermore, the micro-channelling patches do not cause any long-term damage to the skin. The micro-channels heal very quickly, which means they can be used daily, for several weeks.

If you experience any adverse effects when using Radara, you should cease treatment and contact your clinician as soon as possible.
Costs
A one month supply of Radara costs approximately £199.
Clinical Data
An 8-week trial independently assessed by clinical dermatologists showed:

- Significant reduction in fine lines and wrinkles of up to 35% in four weeks, with noticeable improvements in just two weeks (depending on starting skin condition).

- Radara patches and hyaluronic acid serum were almost twice as effective at reducing fine lines and wrinkles compared to using the serum alone.

- Radara continued to deliver results for up to four weeks' post-treatment (improved skin quality, wrinkle reduction).

- Five-minute daily application with no downtime or adverse side effects - unlike traditional micro-needling, which may require pre-treatment anaesthetic and can lead to bleeding.
Before and After
The before and after images are of real users, and your results may vary. Your practitioner will be able to discuss your expected results with you in your consultation.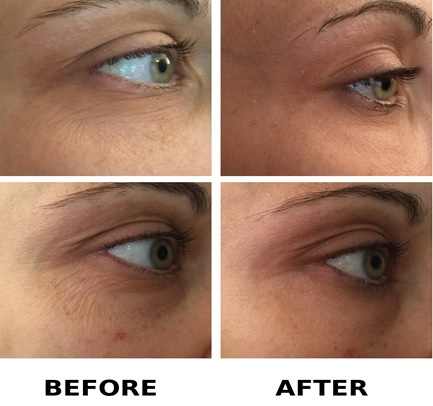 Clinical Papers
Innoture Aesthetics – Data on File.

Specialist dermatological report on the optical 3D-Measurement of the surface of the skin Quantitative evaluation of the roughness of the surface of the skin with the calculation of standardized skin roughness parameters according to DIN 4768ff. Dermatest® GmbH I Engelstrasse 37 I 48143 Münster

In vitro penetration studies and biocompatibility of microneedle array-based delivery systems. Project Report, Queens University, Belfast
Do you have a question? Ask one of our experts NOW