Product Summary
The ProMax Lipo is a combined radiofrequency, ultrasonic cavitation and vacuum massage device for facial skin tightening and body contouring.

It is distributed in the UK by Lynton Lasers Ltd, a leading manufacturer and supplier of aesthetic equipment.

The ProMax Lipo utilises three state of the art technologies to deliver fat reduction, improvements in the appearance of cellulite, as well as wrinkle reduction and skin tightening. It produces fast treatment times with instant, long-term results; according to the makers. It also claims to be virtually pain-free and non-invasive, meaning there is no downtime, which makes it a safe procedure for most people.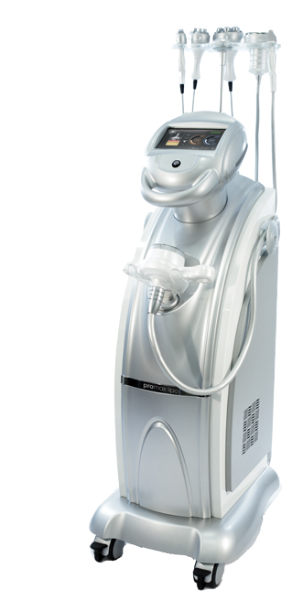 Technical Specifications
The equipment in the device combines an ultrasonic frequency of 36KHz, with radiofrequency – 1MHz (multi-polar) and 2MHz (bi-polar), and vacuum suction.

How Does It Work?
The ProMax Lipo system combines three state of the art technologies to get the optimum results for each person and the concern they are looking to address.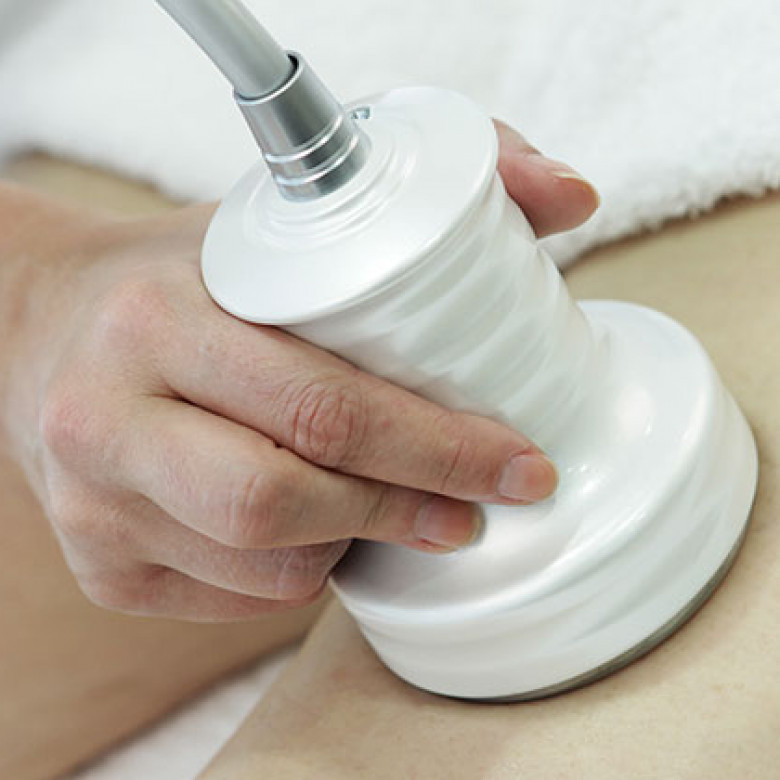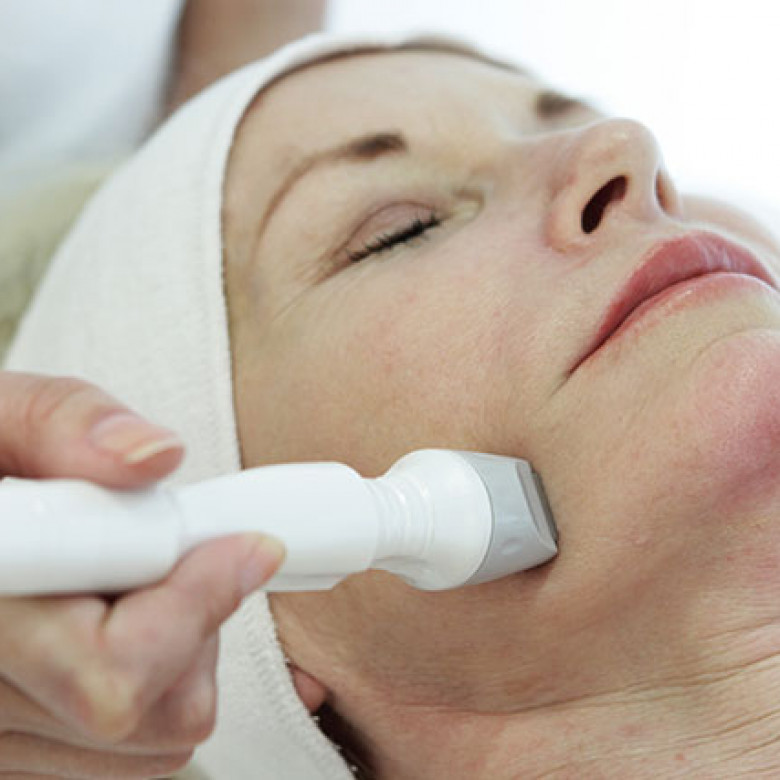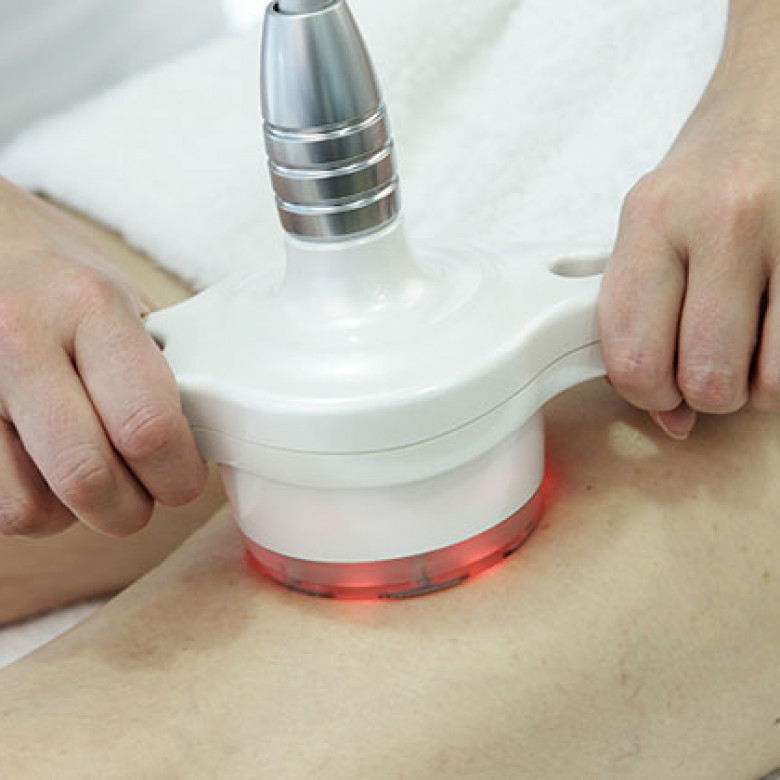 Bi-polar Radiofrequency (RF) – Delivers radio waves at a specific frequency to cause the heating of the dermal layer within the facial tissues. This tightens and lifts the stubborn areas around the eyes, jawline and neck, by causing the contraction of the connective tissues, including collagen and elastin. The controlled heat also stimulates the production of new collagen, for a long-lasting, tighter and fresher appearance. Vacuum suction pressure not only keeps the skin in contact with the applicator for targeted delivery of the RF, but also improves circulation, as well as breaking down toxins (which can be removed through the lymphatic system) for improved appearance of dark circles, and a brighter complexion.
Ultrasonic Cavitation (Ultrasound) – Sound waves cause vibrations deep within the fatty tissue, which in turn leads to the formation of bubbles within the fluid between the fat cells (interstitial fluid). When these bubbles `pop`, the fat cell membranes are disrupted and the cells die. This leads to them being removed from the body in a natural way, via the lymphatic system. This makes it a great treatment for stubborn areas of localised fat that are resistant to exercise, such as love handles, bra bulges and areas of the upper arms and abdomen.

Multi-polar Radiofrequency (RF) and Vacuum Massage – The tissue is heated using controlled waves of RF energy, which increases the metabolism of damaged fat cells. The thermal (heat) energy produced also causes collagen fibres to contract, resulting in firmer and tighter skin over the area treated. Combined vacuum massage aids lymphatic drainage of the fat cells damaged by the ultrasonic cavitation. It also stimulates the removal of toxins, improving the dimpled appearance of cellulite.
Licence Status
ProMax Lipo is CE certified for the European Union.
Should Be Used By
Treatment should only ever be carried out by a trained medical professional such as a doctor or nurse, or by a suitably trained aesthetician. Those offering treatments should be able to produce the relevant certifications to show that they have undergone the necessary training.
What Is It Used To Treat?
ProMax Lipo has a wide range of treatment options thanks to having the versatility of three applicators. Treatments include:

• Fat reduction and inch loss on the arms, abdomen, back, love handles, hips, thighs, and other small areas of localised excess fat.
• Body shaping and toning.
• Lymphatic drainage and improvement in the appearance of cellulite.
• Eye and neck lifting, as well as skin tightening and wrinkle reduction in the face.

How Long Does It Last?
The treatment used to reduce areas of fat is considered to be permanent. As the fat cells are damaged during the ultrasonic cavitation, and then eventually flushed out naturally by the body, they do not grow back. However, the remaining fat cells left in the body can increase in size through a poor diet and inactive lifestyle, so localised deposits of fat could return in the same area over time.

The cellulite treatments are not considered to be permanent as there is currently no recognised cure for cellulite. ProMax Lipo will however, improve the appearance of cellulite for a long-lasting period, with the best results being observed following a full regime of multiple sessions. Your practitioner should be able to provide you with tips and an aftercare regime to get the most out of your results.

Facial skin tightening and wrinkle reduction is also not regarded as permanent, but positive results will become visible after the first treatment thanks to the tightening of collagen fibres. Results will improve over time and more treatment sessions as the stimulated fibroblasts produce new connective tissues. Many people opt to have top-up treatments around two months after their initial treatment regime.
Side Effects & Risks
ProMax Lipo is a non-invasive cosmetic procedure, which means there is no down time and normal day-to-day activities can be resumed immediately. The treatment area may be red and slightly tender following treatment, but this should subside within 24 hours. Those undergoing fat loss treatment may experience an increased need to urinate. This is completely normal, and is the result of triglycerides, from disrupted fat cells, being metabolised.

There may be a slight swelling after skin tightening treatments, but this should go down within a few hours.
Not To Be Used In
As with all cosmetic procedures, it should be avoided by those that are pregnant or breast feeding as risks are unknown.

People with implanted electrical devices such as pacemakers, or metal implants such as hip joints, are unlikely to be suitable for treatment because the radiofrequency current flowing through the body may interfere with these devices, or heat up them up, which could be dangerous.

All candidates for treatment are required to undergo a thorough consultation, during which your medical history is examined to determine suitability for treatment.

It is not a suitable treatment for weight loss for obese patients, rather it used to treat localised areas of stubborn fat.
Treatment Regime
The treatment regime varies, depending of the problem being addressed:
• Fat Reduction – A special gel is applied to the treatment area, and the ultrasound applicator is moved in circular motions. There may be a tingling sensation, but it is an overall comfortable experience, which lasts around 60 minutes. Circumferential measurements are collected before and after treatment, so 'inch loss' results can be monitored over the course of treatment. You will be advised to increase your water intake to facilitate the removal of damaged fat cells. For maximum results, between 6-12 sessions, once a week, is usually required.

• Cellulite Treatment – For improvement of the appearance of cellulite, ultrasonic cavitation is carried out for around 10 minutes. This is followed by radiofrequency under vacuum pressure for up to 20 minutes, depending on the severity of the cellulite. Between 4-8 treatments are recommended, with more extreme skin dimples requiring more sessions than milder cellulite.

• Facial Skin Tightening – A thin layer of gel is applied to the treatment area. The radiofrequency applicator is moved over the skin in a circular motion. Once the skin reaches the desired temperature, it is maintained for around 3 minutes. The treatment area is then cleaned and a cooling gel is applied. The treatment is well tolerated by the vast majority of people. A course of 6-8 treatments is recommended, with a 7-day break between each. Maintenance treatments are recommended every 1-2 months following the initial course of treatments.

Cost Of Treatments
The cost of treatments will vary between clinics, and the number of sessions required. Many clinics may offer a discount for a programme of treatments, so it is important to do you research. The approximate prices for a single treatment session are as follows:
Inch Loss (fat reduction) - £75
Cellulite - £75 - £95 depending on severity of cellulite
Skin Tightening on the Body - £75
Lymphatic Drainage - £50
Full Face Skin Tightening - £75
Eye Lifts - £45
Cheek Lift - £45
Face and Neck - £95
Before And After Photos
The results will vary between people depending on the size of the treatment area and the extent of the problem. You clinician will be able to give you a more accurate prediction of expected results.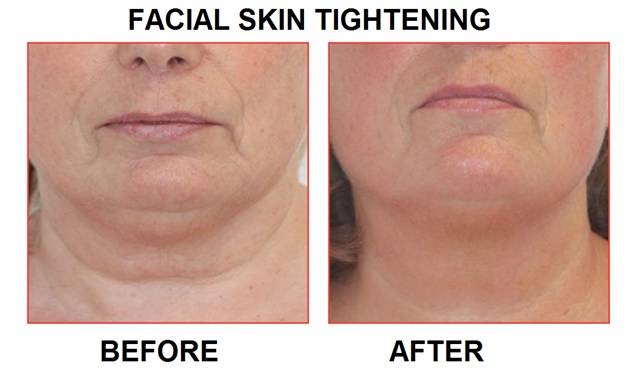 Image courtesy of Lynton Lasers

(Before and After photographs are real patients, your results may differ.)

Do you have a question? Ask one of our experts NOW