Product summary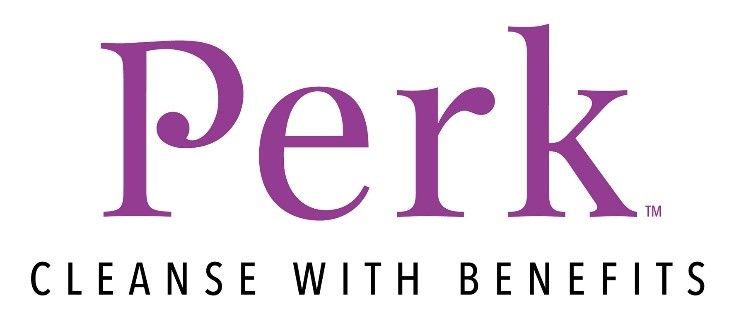 From the makers of the hydradermabrasion system HydraFacial®, the American based company, Edge Systems LLC, comes PERK™ - the world's first hybrid facial.

It was launched in the UK in September 2016, by The Consulting Room Group who distribute this machine in the UK and Ireland.

Perk is marketed as a "Cleanse with benefits" treatment, as the hybrid facial treatment combines a professionally delivered exfoliating treatment to cleanse and includes take-home products to enhance your skin benefits for the following 30 days.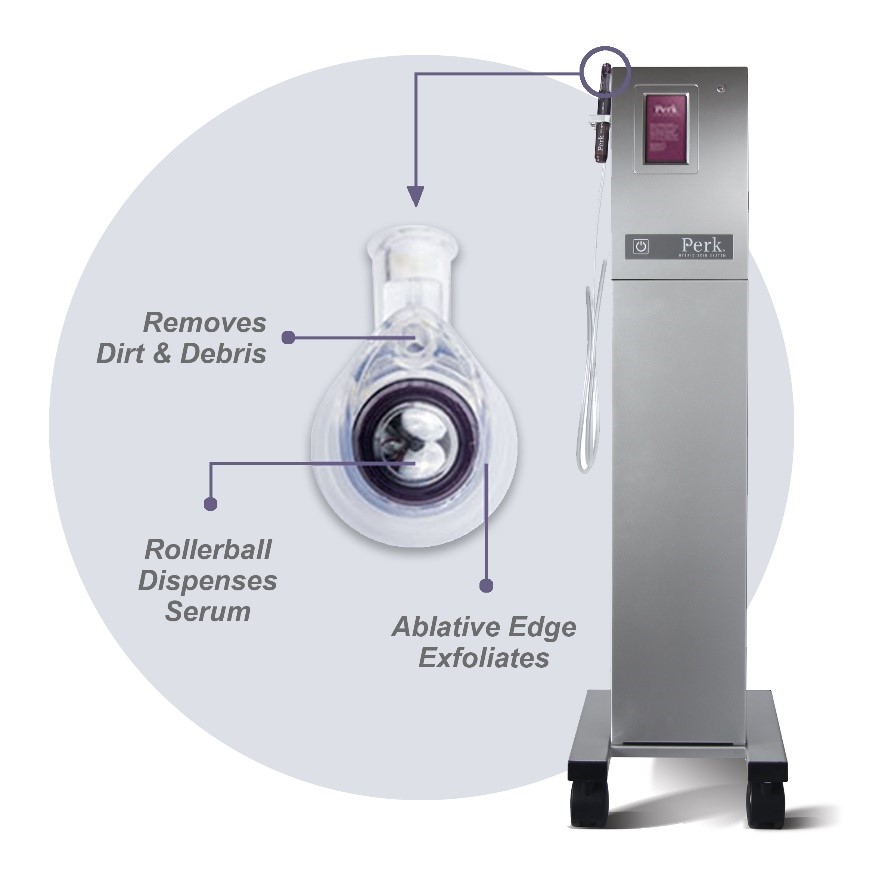 The Perk treatment is quick and simple and can be performed in as little as 5 minutes, with a 30-day serum to then take home with you. The treatment targets three areas, the lips, eyes and the full face, (acting as a replacement for microdermabrasion).

Lip treatment gives smooth and perfectly primed lips with key ingredients such as peppermint oil and peony extract that lightly plump your pout.

Eye treatment awakens the delicate eye area with energising green tea extract and citric acid, a natural skin brightener.

Face treatment works double-time by gently cleansing and replenishing skin with potent anti-oxidants to reveal a healthy glow.
Technical specifications
There are three distinct treatments available with Perk, each with a specifically formulated serum, used both during treatment and as a take-home product.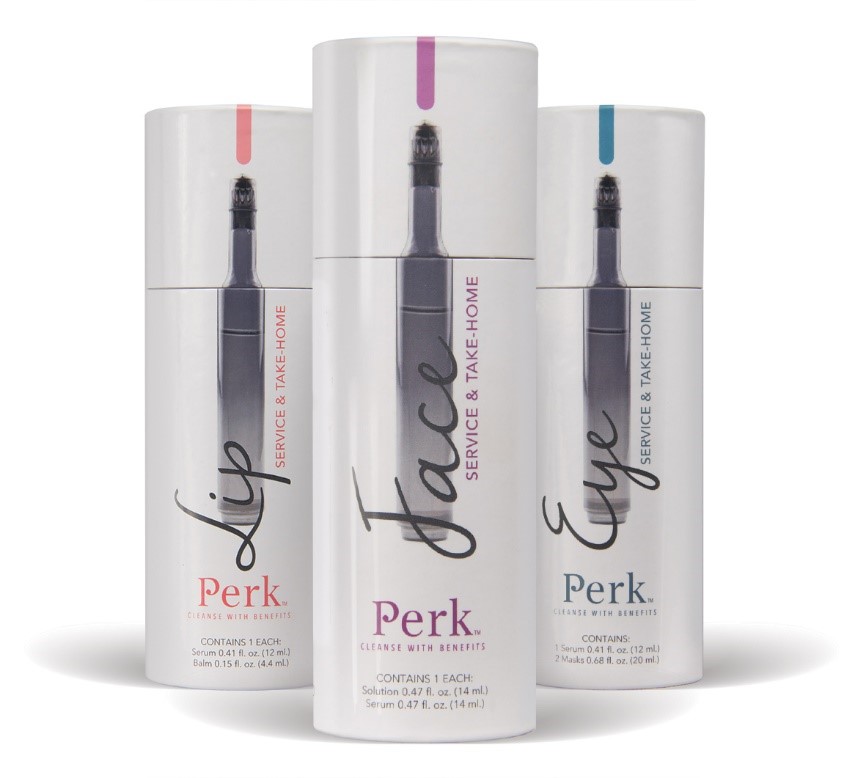 The FACE treatment is formulated with a Nourishing Solution which deeply cleanses the skin, while the Antioxidant Renewal Serum re-nourishes with key anti-oxidants including Vitamins A & E, White Tea Extract, and Horse Chestnut Seed Extract.

The LIP treatment is formulated with a Lip Revitalising Serum which uses key ingredients such as peppermint oil and peony extract to gently exfoliate, hydrate and lightly plump lips.

The EYE treatment is formulated with an Eye Replenishing Serum which awakens the delicate eye area with energising tea extract and brightens dark circles naturally with citric acid.

Treatment is suitable for both men and women and all skin types.
How does it work?
Perk uses a unique hybrid system with patented roller-flex technology to gently remove surface layer dead skin cells and impurities while delivering vital anti-oxidants. Pores are gently flexed as the roller ball embeds nutrients, ensuring absorption and revealing revitalised skin.
Licence status
Perk is classified as a non-medical device that does not require American FDA approval or clearance, nor is it required to be listed with the FDA.

Perk bears a CE marking as a non-medical device in the EU.
Should be used by
Perk is usually performed by trained beauty therapists and aestheticians in cosmetic clinics, beauty salons and medi-spas.
What is it used to treat?
The Perk treatment works as an alternative to microdermabrasion, offering an express skin rejuvenation service. The face treatment specifically combats dry, dull skin and gives you an 'instant glow'. The take-home serum then continues the results for a month after the treatment. The lip treatment gives your lips an instant boost in hydration, and creates immediate plumpness. The eye treatment reduces dark circles under the delicate eye area, as well as reducing fine lines and wrinkles.
How long does it last?
Perk treatment is an on-going programme for maintaining healthy-looking skin. As you get the same serum used in the treatment to take home and use on a daily basis, it helps you to keep up the results and maintain healthy, radiant skin, until you decide to return to the clinic for another treatment and take-home top-up.
Side effects & risks
Depending on your skins' level of sensitivity, skin might be a little rosy following a Perk treatment, but this will subside quickly. Because you are receiving an exfoliation combined with potent performing ingredients, this may cause the skin to turn rosy. You should not experience break-outs following a Perk treatment. Be gentle with your skin afterwards; it is not recommended to use any harsh exfoliators for about a week after treatment.
Not to be used in
As long as you are generally healthy and don't have any active skin diseases or infections in the area being treated, there are few medical reasons why you should not undergo this treatment.

The only things which would make you unsuitable for Perk treatment is if you are pregnant or breast feeding or have an allergy to shellfish.
Treatment regime
The Perk treatment is unique in its offering, as it is a quick, yet very effective treatment, taking as little as 5 minutes for the lips, and offering a take-home product included in the cost. It is recommended to have the treatment on a monthly basis in order to maintain the best results.

Perk is in fact gentle enough to receive weekly, as long as you are not receiving chemical peels, or any other types of aggressive exfoliation treatments in conjunction with the Perk treatments.
Cost of treatment
The cost of treatment will depend on each of the areas being treated for each package of treatment and take home aftercare, as well as the skills of the practitioner and the location of the clinic. Expect to pay £35 - £45 for the lip treatment, £40 - £50 for the eye treatment and £55 - £65 for the face treatment.
Clinical Results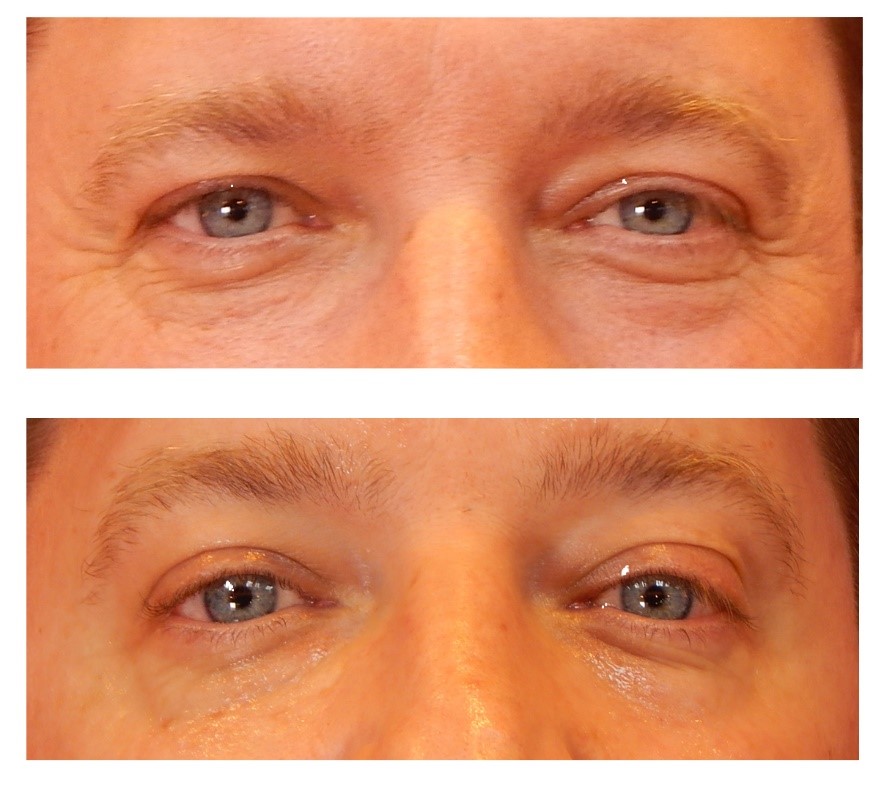 Eyes, before (top) and after (bottom) Perk EYE treatment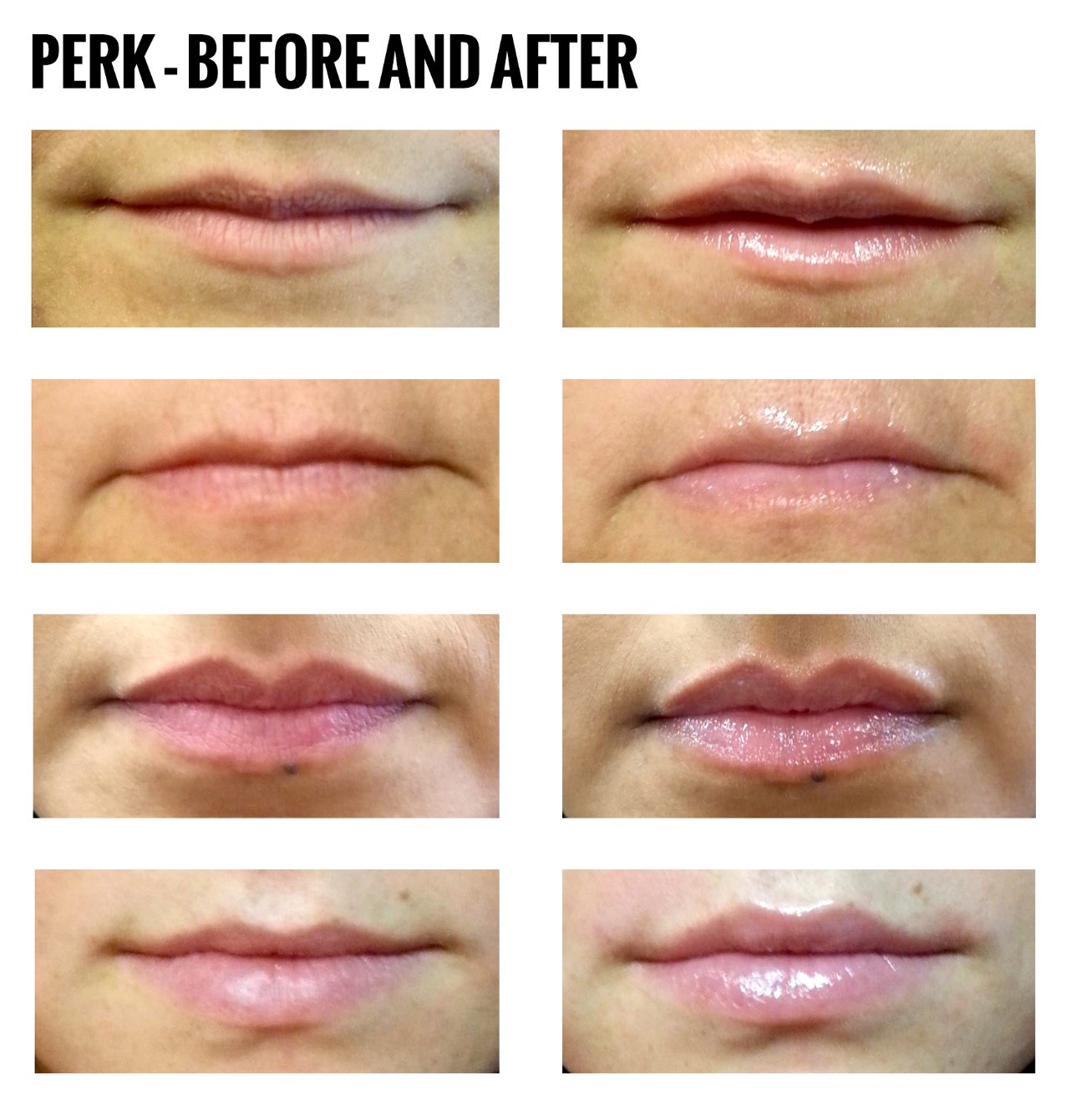 Various before (left) and after (right) Perk LIP treatments
Images provided courtesy of Perk Skincare UK
(All before and after photographs are real patients, your results may differ).
Do you have a question? Ask one of our experts NOW