PRODUCT SUMMARY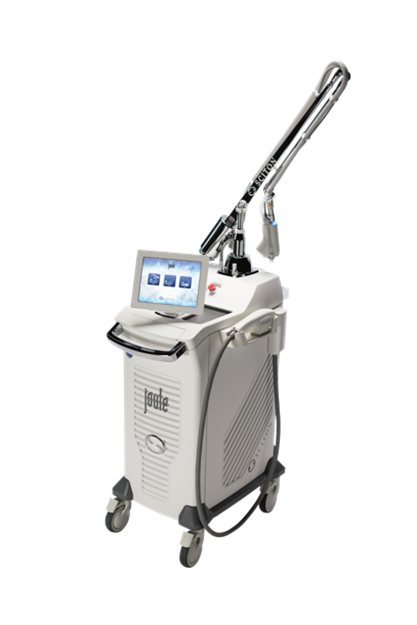 HALO™, the world's first hybrid fractional laser, applies tunable non-ablative (1470nm) and ablative (2940nm) wavelengths to the same microscopic treatment zone to maximize results and reduce downtime. Sciton's technology produces targeted, reproducible, effective results that improve the appearance of numerous skin conditions. Intelligent energy delivery, combined with Dynamic Thermal Optimization, ensures precise, even, safe treatments. HALO owners love achieving maximum return on their investment while exceeding their patients' expectations. Easy to use and virtually painless, HALO sets the standard for the future of laser resurfacing by providing a safe and powerful long-term hybrid solution. As part of the multifaceted, expandable JOULE platform, HALO provides the practitioner with a dynamic and essential component of their aesthetic toolbox.
Technical specifications spectrum
HALO Technology
Beyond the hybrid technology that makes HALO so unique are many features that help improve usability and safety.
Features include:
Integrated Cooling and Smoke Evacuation
Independently tunable 1470nm Diode and 2940nm Er:YAG wavelengths
Dynamic Thermal Optimization DTO technology
Optical Navigation
Adjustable Beam Placement (ABP)
Available on the expandable JOULE platform
HALO offers the flexibility of completely turning off ablation for users that are not qualified to use an ablative laser (state by state regulation) or for those looking for the simplest laser treatments. Both the ablative and non-ablative laser wavelengths can be delivered in the same pass, and many permutations of depths and density coverage are possible.
INTEGRATED COOLING
The HALO handpiece includes integrated air cooling and smoke evacuation. The integrated cooling provides cold air across the treatment zone which provides patient comfort while smoke evacuation provides safety for the patient and operator. The integrated design makes it easy for treatments to be performed by one person.
DTO TECHNOLOGY
Dynamic Thermal Optimization (DTO) is built into HALO to automatically adjust the power of each individual 1470 nm pulse based on the temperature of the patient's skin. This feature makes HALO the most precise, safe, comfortable, and consistent non-ablative technology on the market.
OPTICAL NAVIGATION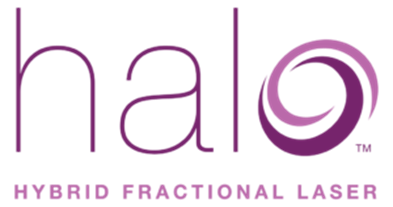 The high-speed optical navigation system on the HALO handpiece captures the motion of the handpiece hundreds of times every second to track the speed with extreme precision. Combining the optical navigation with sophisticated software to map the patient's skin, the safety of the treatment increases and creates a consistent treatment from beginning to end.
ABP (ADJUSTABLE BEAM PLACEMENT)
Change both the size and position of the delivery beam
Three beam sizes: 15 mm, 7 mm, or 4 mm
Two beam placements: left or right
Treat areas with distinct edges and linear scars
License status
European CE Mark approved in 30-05-2018.
FDA Clearance from 18-03-2011.
Should be used by
Trained medical professionals, including doctors and nurses, as well as trained advanced aestheticians.
What is it used to treat?
HALO Indications
Wrinkles and fine lines
Sun damage/dyschromia
Skin resurfacing
Scar revision (including acne scars)
Signs of aging
Pigmented lesions
Improves the appearance of enlarged pores
Medical dermatology/Actinic Keratoses
How long does it last?
Your HALO results will last for years to come, but you should continue to keep your skin protected at all times using UV sunscreen to protect your new, healthy skin. Each additional HALO treatment you get will only improve the results, giving you even better-looking skin.
Side effects & risks
For the first 24 hours, you should keep your skin protected according to your clinician's instructions, but after that, you should be able to go about your normal activities. After the first 24 hours, your skin will begin to peel, but you will be able to put on makeup. For facial treatment, you will see very little change on the first day. After two to three days you will develop a light bronzing appearance. By day three or four your skin will peel, revealing your new skin beneath.
Your provider may prescribe medication to prevent viral or bacterial infections especially if you are prone to cold sores. Sun exposure and excessive heat should be avoided during healing to minimize the risk of post-inflammatory hyperpigmentation.
Not to be used in
As long as you are generally healthy and don't have any skin diseases or infections in the area treated, there are few medical reasons why you should not undergo this treatment. This treatment is safe for all skin types and on all parts of the body.
Pregnant and lactating women are not candidates for this treatment. You should consult with a medical provider to ensure you are a candidate for HALO Hybrid Laser Resurfacing.
Treatment regime
The time taken for a treatment session will depend upon the size of the area and indication being treated, for example, a face will take approximately 30 minutes. Depending upon your needs, it may be recommended to have 1-3 sessions to achieve the desired outcome.
Cost of treatment
Every HALO treatment is customized for your skin and your lifestyle. Depending on your needs, your provider may recommend a single treatment, or a series of treatments beginning at £750 per session. In order to find out which is the best option for you, please visit a provider near you for a consultation.
Clinical papers
Hybrid Fractional Laser: A Multi-Center Trial on the Safety and Efficacy for Photorejuvenation
Jill S. Waibel MD, Jason Pozner MD,B Christopher Robb MD, Elizabeth Tanzi MD
Journal of Drugs in Dermatology
Combined Fractional Ablative and Nonablative Laser Resurfacing Treatment: A Split-Face Comparative Study Joel L. Cohen MD and E. Victor Ross MD Journal of Drugs in Dermatology
Hybrid Fractional Ablative and Nonablative Laser Resurfacing of Actinic Keratoses Arisa Ortiz MD, Megan M. Brown MD Dermatologic Surgery
Effects of Skin Temperature on Lesion Size in Fractional Photothermolysis Hans Laubach MD, Henry H. Chan MD, Francisca Rius PhD, R. Rox Anderson MD and Dieter Manstein MD Lasers in Surgery and Medicine
Do you have a question? Ask one of our experts NOW