Product Summary
Ellansé™ is a Unique Dermal Filler Family which offers a new era of safe, longer lasting and innovative solutions for beauty treatments, which are cost-effective by requiring less product for the same indications. Ellansé™ is a natural biostimulator, since is stimulates the creation of your own new collagen.
The Ellansé™ Family (S, M, L, E) addresses patients' needs for durability, greater value and an aesthetically pleasing result with four distinctive duration formulations to choose from, lasting from one year (Ellansé™-S) up to four years (Ellansé™-E) or more, and other unique advantages combined into one.
For more information, please visit www.ellanse.com
Ellansé™ was developed, manufactured and marketed by AQTIS Medical BV. AQTIS Medical BV was a privately-held company based in Utrecht, the Netherlands. Ellansé™ was introduced in the UK in 2010 and is distributed in the UK by Sinclair Pharma who acquired AQTIS in 2014.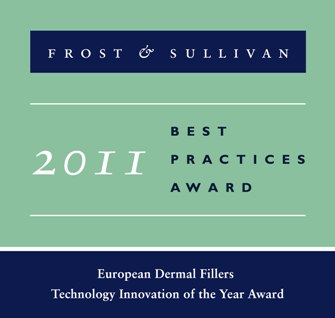 2011 Frost & Sullivan Award
In recognition of its pioneering Ellansé™ Family, AQTIS Medical™ was awarded the 2011 Frost & Sullivan European Technology Innovation of the Year Award in Dermal Fillers!
Generic name
Ellansé™ is a safe and clinically proven synthetic dermal filler, composed of totally smooth Polycaprolactone (PCL) microspheres, homogenously suspended in an aqueous Carboxymethyl cellulose (CMC) gel–carrier.
What does it contain?
PCL is a well-known totally bioresorbable soft medical material, used in numerous European (CE-marked) and US Food and Drug Administration (FDA) approved commercial bioresorbable medical device applications like e.g. biodegradable sutures and orthopedic implants for several decades world-wide and has demonstrated an excellent safety profile.
CMC has been used in numerous European (CE-marked) and US Food and Drug Administration (FDA) approved commercial product applications in medical, cosmetic and pharmaceutical industries e.g. dermal fillers, oral and maxillo-facial surgery for several decades worldwide and has demonstrated an excellent safety profile.
How is it made?
The unique advantages of Ellansé™ are Sustained Performance, Tunable Longevity and Total Bioresorbability. Unlike other dermal fillers, Ellansé™ offers a complete customized solution for patients seeking longer-lasting results.
The optimum combination of high viscosity and unique elasticity distinguishes Ellansé™ from the more fluid and short-lasting HA-fillers, and provides a better filling and lifting effect, and targeted placement. In addition, Ellansé™ stimulates the generation of new collagen giving a high quality sustained performance, in comparison to HA-fillers. Moreover, Ellansé™ is more cost-effective as less volume is required for the desired aesthetic results.
Is a skin test required before treatment?
Ellansé™ is, contrary to other dermal fillers a non-animal, non-bacterial and non-human derived product which eliminates the need of an allergy test. Ellansé™ is totally synthetic, which means that your doctor can treat you immediately without any allergy test prior to the treatment.
Is it temporary or permanent?
Ellansé™ is a temporary but long-lasting dermal filler. The Total Bioresorbability of Ellansé™ is extensively tested and proven. The uniquely combined soft biomedical components of Ellansé™ guarantee that the product will completely disappear after the desired duration of performance. Using Ellansé™ offers a treatment result which is totally reversible and safe.
Licenced status
The entire Ellansé™ Family is CE-marked and therefore its safety and performance are approved. Ellansé™ is in compliance with the highest European safety standards for Implantable Medical Devices. AQTIS Medical™ (Sinclair Pharma) is an ISO-13485 certified manufacturer and operates according to the highest international quality assurance guidelines.
FDA approval is expected by the end of 2012.
Should be used by
Ellansé™ is to be used by trained members of the medical profession only.
Product range
Ellansé™-S, Ellansé™-M, Ellansé™-L and Ellansé™-E differ only in their duration of performance (STAT Technology™). All other product characteristics are identical throughout the entire Ellansé™ Family.
Not to be used in
In case that medication is used, also without prescription, please consult the medical professional, as this might influence the treatment.
Duration of effect
Ellansé™ has four dermal filler options all of which deliver immediate and sustained performance, and are totally bioresorbable. The four options (Ellansé™-S, Ellansé™-M, Ellansé™-L, and Ellansé™-E) differ from each other only in their duration of performance, which ranges from 12 months up to 4 years or more (Tunable Longevity).
Reported side effects
Common and expected injection related side effects like swelling, redness, and bruising might occur. These side effects generally last maximum 1-2 days and are mild in nature.
Costs
Prices for Ellansé™ will vary according to the product type used, the area being treated and the experience of the practitioner.
Clinical Trials
The safety and efficacy of the Ellansé™ dermal filler family has been studied through a two-year, prospective, randomized clinical study at Hautok clinic, Germany (December 2008 – December 2010). The study is conducted in accordance with ISO standard 14155 and the ICH GCP standard E6.
The two-year clinical study data demonstrate an excellent safety and performance profile with no adverse events reported. Further clinical studies for ongoing clinical research activities and new indications will be conducted in order to even further evidence the uniqueness and advantages of Ellansé™
Before and Afters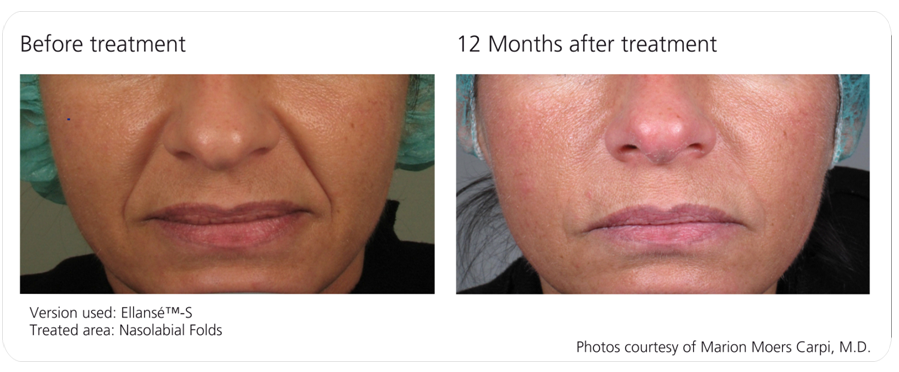 Do you have a question? Ask one of our experts NOW