Product summary
CoolSculpting® is a cryolysis, or fat freezing device, and concept trademarked by Zeltiq Aesthetics Ltd.

The clinical science, which led to the development of their cryolipolysis technique and the CoolSculpting device, was first published in 2008. Dieter Manstein MD, PhD and R. Rox Anderson and their team demonstrated that under controlled conditions, fat cells situated between the skin and muscle layers, (i.e. subcutaneous fat), is more vulnerable to the effects of cold than other surrounding tissues. They also showed that prolonged cooling of these fat cells can cause them to reduce in number, without damaging anything else in the area.

This process was referred to as `selective cryolysis`. Where `cryo` refers to cold and `lysis` refers to the disruption of a cell wall which leads to its disintegration.

Zeltiq began marketing this treatment as cryolipolysis or cryolipo. It is now part of the portfolio of treatments from Allergan Aesthetics, the makers of Botox® and Juvederm®.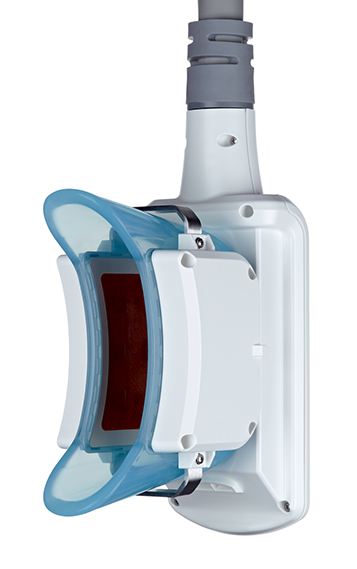 Technical specifications
The CoolSculpting device uses a variety of applicator heads for tissue-cooling, down to −7°C, and is precisely controlled by an engineered monitoring system.

By attaching the applicator to the targeted area, the tissue is drawn into the cup-like shape under vacuum and held in place between two cooling panels. Then, energy, in the form of heat, is extracted from the area and the underlying fatty tissue is cooled.

Sensors embedded in the applicator heads monitor the skin temperature during the procedure to ensure a controlled and consistent treatment. Cooling can be adjusted throughout treatment thanks to this continuous feedback from the sensors
The CoolSculpting device comes with a variety of applicators for targeting different areas of fattytissue and some clinics may have more at their disposal than others.

• CoolMini™ Applicator is ideal for small areas of fat, including double chin
• CoolCurve+™ Applicator is ideal for curves, such as the flank area (love handles or muffin tops).
• CoolCore™ Applicator is most commonly used for the abdomen.
• CoolAdvantage Petite™ Applicator is designed to treat upper arms.
• CoolAdvantage™ Applicator is a newer applicator with interchangeable contours and is ideal for the abdomen, flanks and inner thighs and claims to treat in nearly half the treatment time of previous models.
• CoolFit™ Applicator features a flat applicator design ideal for longer, vertical areas of fat, such as the inner thighs.
• CoolSmooth PRO™ Applicator features a unique conformable flat applicator design ideal for non-pinchable fat, such as outer thighs.
• CoolMax™ Applicator is ideal for large volume reduction.
How does it work?
Cryolipolysis using the CoolSculpting device, is a non-invasive fat removal procedure. It is the cooling of the subcutaneous fat cells, which induces lipolysis, the breaking down of the fat cells by crystallising them, without damaging any of the surrounding tissue or the skin. Following the procedure, the fat breaks down over a period of two to four months, resulting in fat loss that appears entirely natural.

During treatment, a patented gel pad is applied to skin and the applicator head is positioned and applied. This draws in the tissue in the area being targeted using vacuum, and the controlled cooling can then be applied.
Licence status
European CE Mark approved in 2009.

U.S. FDA (Food & Drug Administration) approval in September 2010 for the non-surgical reduction of fat for the flank area (or love handles), May 2012 for the non-surgical reduction of fat for the abdomen area (belly fat), April 2014 to treat the thigh area, September 2015 for treating submental fat (double chins), April 2016 for the treatment of visible fat bulges of bra fat, back fat and underneath the buttocks (also known as banana roll) and January 2017 for treatment of the upper arms.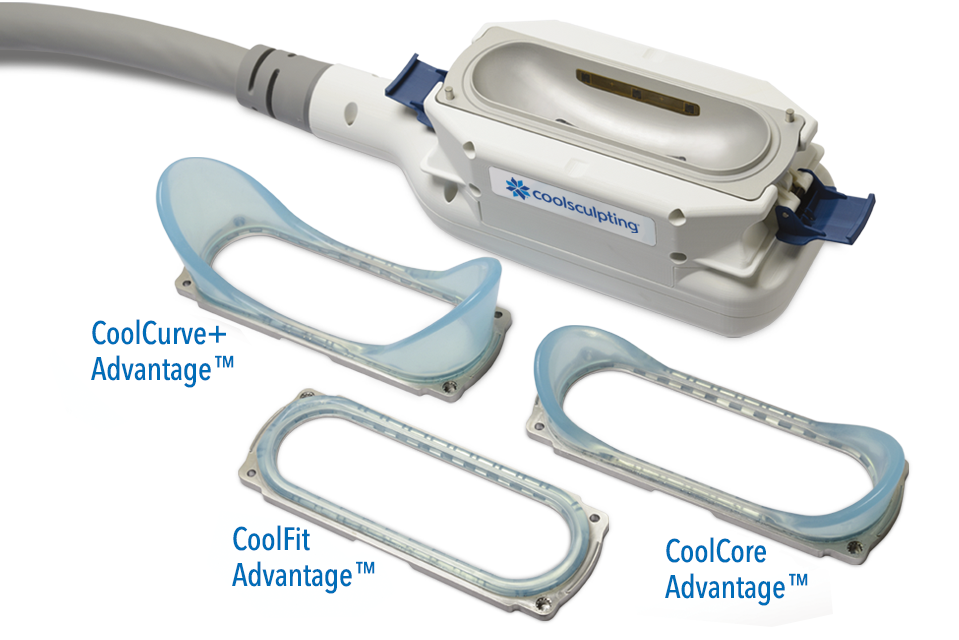 Should be used by
Trained medical professionals, including doctors and nurses, as well as trained advanced aestheticians.
What is it used to treat?
Cryolipolysis is used to reduce fat in specific areas of the body where there is `pinchable` deposits of fatty tissue, such as on the abdomen, back, thighs, hips, legs, arms and chin.

Ideal candidates have small, stubborn areas of fat and are generally fit and healthy. Common areas to treat include love handles, bra bulges, saddle bags, bingo wings, or muffins tops that are not easily reduced through diet and exercise. As well as post pregnancy tummies where small accumulations of fatty tissue have remained.

It is not intended as a weight loss solution, and it is not suitable for treating large areas of fat, where liposuction may be more appropriate. It is suitable for all skin types and can be used to treat both men and women.
How long does it last?
Results from cryolipolysis treatment will begin to show approximately 3 weeks after treatment, with more dramatic results apparent after 2 months. The metabolism of the damaged fat cells will continue for up to 4 or 6 months after treatment, so expect to see your final results after around half a year.

The destroyed fat cells do not regrow or return, therefore the treatment is considered permanent. Maintaining a healthy diet and lifestyle is important to avoid weight gain in the remaining fat cells.
Side effects & risks
Cryolipolysis is generally well tolerated. You will feel an intense cold sensation as the treatment begins but this usually subsides within 5 to 10 minutes as the area being targeted is numbed. As the applicator draws in the tissue within the area being treated you will also feel a sensation akin to tugging or mild pinching. Other possible sensations include tingling, stinging, aching or cramping as the treatment gets underway.

Most people are happy to be doing other things during treatment, such as read, use mobile devices or even have a rest and nap as the treatment is well tolerated.

Many return to their normal activities straight away afterwards with little downtime experienced. Expect to experience temporary side effects post-treatment including redness, bruising, swelling, tingling, blanching to the skin, tenderness, itching and firmness to the area. You may find your skin is sensitive to the touch. If you have treatment to reduce a double chin, then you may experience a sensation of fullness in the back of the throat. All these sensations and side effects should resolve within a few days, or up to a week after your treatment session.

Although rare, cases of delayed pain and paradoxical adipose hyperplasia (PAH), where accumulation of more fatty tissue appears in the treated area, have been reported post CoolSculpting procedures. PAH is reportedly a more common occurrence in men than women, and can be successfully resolved with liposuction techniques.

Other rare, but potential side effects include, first or second degree burns (frostbite), due to incorrect placement of the applicator, hyperpigmentation of the skin in the treated area (dark patches), dizziness or fainting during treatment and hernia.
Not to be used in
As long as you are generally healthy and don`t have any skin diseases or infections in the area treated, there are few medical reasons why you should not undergo this treatment.

Pregnant and breast feeding women are not suitable candidates.

You should also not have the CoolSculpting procedure if you have a known sensitivity to cold, impaired tissue sensitivities, or suffer from cryoglobulinemia (a type of vasculitis), cold agglutinin disease (a rare autoimmune blood disease), or paroxysmal cold hemoglobinuria (also known as Donath-Landsteiner syndrome). Please check with your GP if you are unsure about any health concerns you may have.

Due to the risks associated with paradoxical adipose hyperplasia, and the anatomical differences in fat between men and women, some men may not be suitable for CoolSculpting treatment. Current clinical advice published by American Dermatologist, Dr. Terrence Keaney et al in 2016 notes that "careful patient selection avoiding men with visceral abdominal adipose and firm, non-distensible, fibrous fat may be important to minimise the risk of paradoxical adipose hyperplasia".
Treatment regime
The time taken for a treatment session will depend upon the size and number of areas being targeted. Multiple areas can be treated at one visit, depending on the indication, and the applicators available to the clinic. Newer models of the CoolScultping devices also offer shorter treatment times. A normal treatment session for one area should take between 30 and 60 minutes.

The number of sessions required will depend on the area being treated, but most require between 1 and 3 sessions.
Costs of treatments
The cost of CoolSculpting treatment depends on the size and number of areas being treated. Most people have more than one area of their body treated and a treatment plan can be drawn up for this. Expect to pay between £1,500 and £3,500 for most typical treatment plans.
Clinical results

(Before, left, After, right) 5 weeks after CoolSculpting treatment
Photos courtesy of Dr. Tracy Mountford at The Cosmetic Skin Clinic, Buckinghamshire.

(All before and after photographs are real patients, your results may differ).
Clinical papers
Cryolipolysis® reduces excess adipose tissue
Nelson AA, Wasserman D, Avram MM. Cryolipolysis® for the Reduction of Excess Adipose Tissue.
Semin Cutan Med Surg.

Efficacy & safety demonstrated in studies
Avram MM, Harry RS. Cryolipolysis® for Subcutaneous Fat Layer Reduction.
Lasers Surg Med.

A Prospective Clinical Study of Noninvasive Cryolipolysis® for Subcutaneous Fat Layer Reduction
Dover J, Burns J, Coleman S, et al.

Selective Cryolysis: A Novel Method of Noninvasive Fat Removal.
Manstein D, Laubach H, Watanabe K, et al.
Lasers Surg Med.

Cryolipolysis® for Noninvasive Fat Cell Destruction: Initial Results From a Pig Model.
Zelickson B, Egbert BM, Preciado J, et al.
Dermatol Surg.

Noninvasive Cryolipolysis® for Subcutaneous Fat Reduction Does Not Affect Serum Lipid Levels or Liver Function Tests.
Klein KB, Zelickson B, Ropelle JG, et al.
Lasers Surg Med.

Clinical Efficacy of Noninvasive Cryolipolysis® and Its Effects on Peripheral Nerves.
Coleman SR, Sachdeva K, Egbert BM.
Aesthetic Plast Surg.

Safety, Tolerance, and Patient Satisfaction With Noninvasive Cryolipolysis®.
Dierickx CC, Mazer JM, Sand M, et al.
Dermatol Surg.

Longitudinal Evaluation of Cryolipolysis® Efficacy.
Bernstein EF.
J Cosmet Dermatol.

Broad Overview of a Clinical and Commercial Experience With CoolSculpting.
Stevens WG, Pietrzak LK, Spring MA.
Aesthetic Surg J.
Do you have a question? Ask one of our experts NOW