Product summary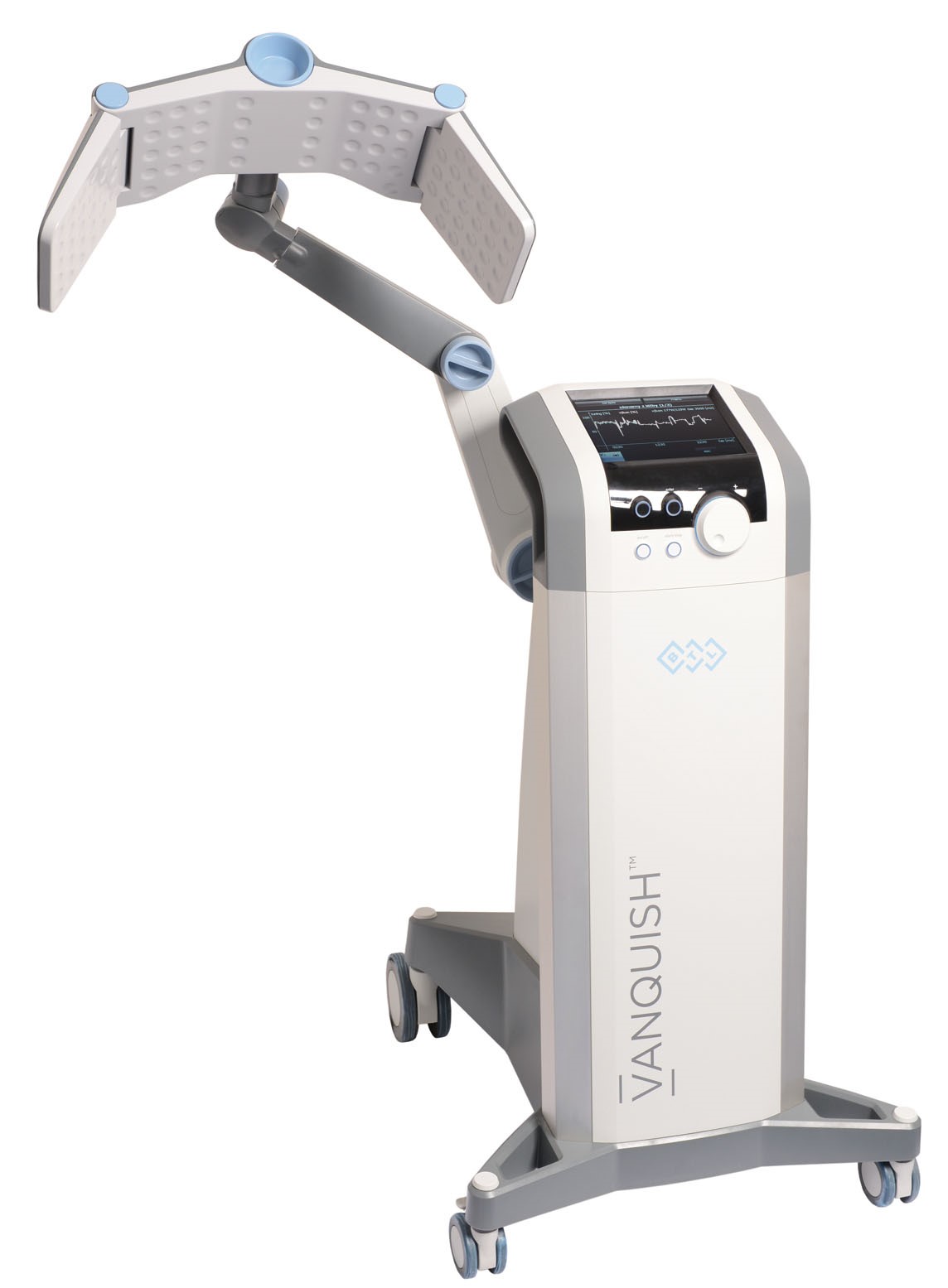 The BTL Vanquish was introduced into the UK market by BTL Aesthetics Ltd in 2013. It is the only contactless radiofrequency technology for non-invasive fat removal. The latest generation of the device is the BTL Vanquish ME, standing for Maximum Energy.

The innovative Vanquish Flex™ applicator has the largest treatment area or spot size in the body contouring industry.

It promotes the fact that it causes fat cell death in 60% of the cells within the treated area. This means that as fat cells are destroyed during treatment, and then removed naturally by the body, the results are considered to be permanent. Although, they will still be dependent on lifestyle choices.

It is a no downtime treatment, and can be carried out in a lunch break.
Technical Specifications
The BTL Vanquish ME works by radiofrequency projection and uses its Flex™ applicator that enables treatment to be delivered to harder to reach areas.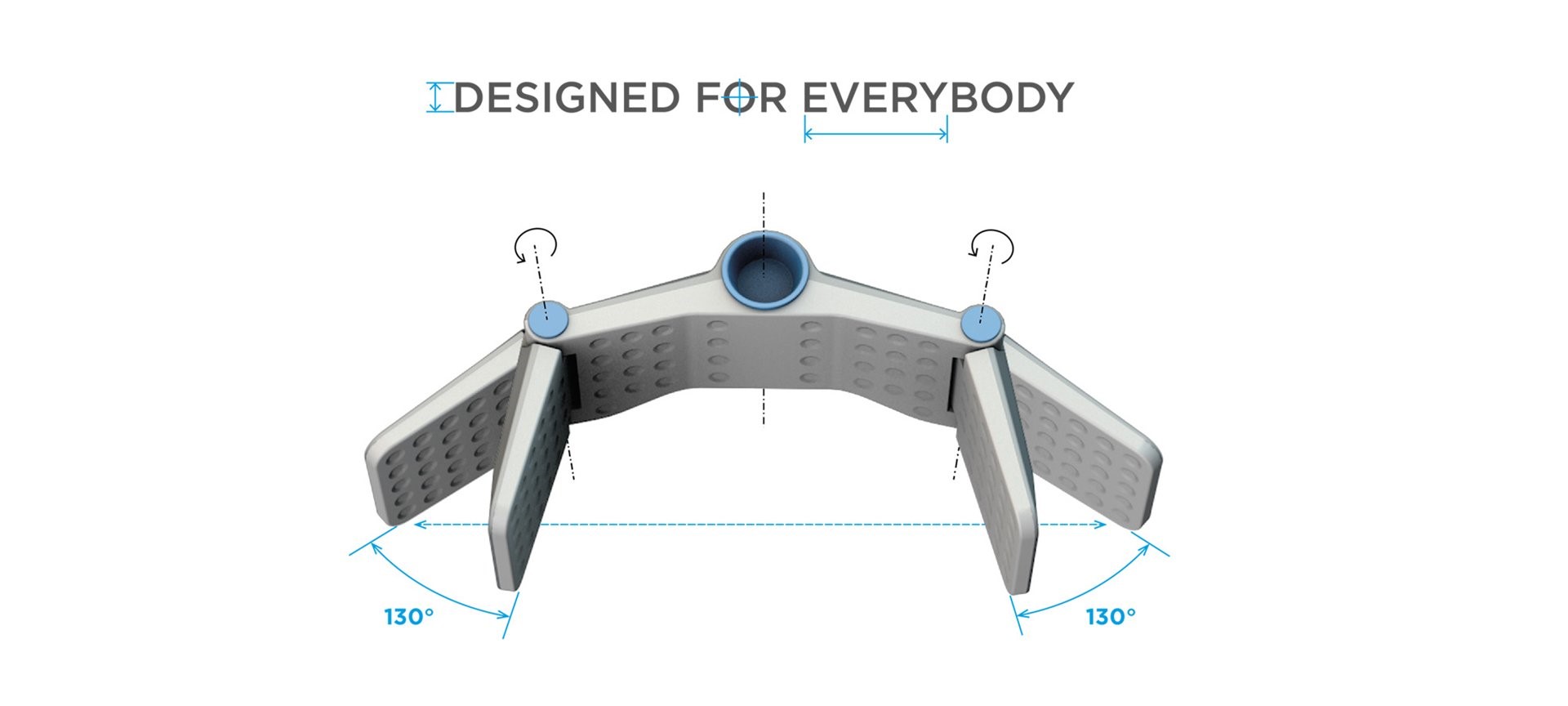 How Does It Work?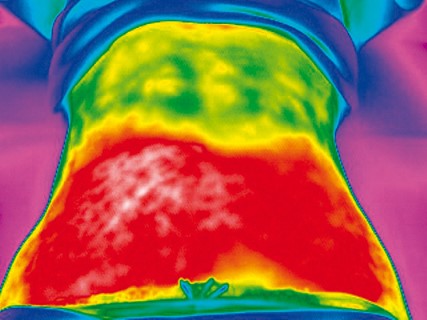 The revolutionary Vanquish ME system, automatically calculates the settings that are required, based on the fatty layer of each individual, offering a bespoke treatment programme.
Licence Status
Vanquish ME is U.S. FDA approved for deep tissue heating and circumferential fat reduction through apoptosis of the adipose (fat) tissue.

European CE marked medical device.
Should Be Used By?
All Vanquish ME treatments should only be performed by fully trained medical professionals or aestheticians.

If you have any reservations at all, ask to see any relevant training certificates, during your consultation. It is your practitioners job to ensure that you are comfortable to go ahead with the procedure.
What Is It Used To Treat?
Vanquish ME is used for non-contact, radiofrequency treatment of troublesome subcutaneous fat.

This may be fat which has proven resistant to diet and exercise.

Thanks to the applicators large size and innovative design, large areas can be addressed in one treatment session, including the abdomen, flanks, inner thighs, saddlebags and love handles.
How Long Does It Last?
Positive results can be seen after the first treatment, with the best results becoming visible around 4 weeks after the final treatment.

The results of the Vanquish procedure are permanent, as the fat cells are destroyed and removed, therefore, they will not return.

If you do see an increase in fat levels, this will be due to growth in the fat cells that remain, and you may wish to adjust your diet and lifestyle accordingly, such as introducing light cardiovascular and toning exercises to your routine which will help you to maintain the results.
Side Effects & Risks
The Vanquish ME device specifically targets fat cells, therefore the surrounding tissue will be not be affected or damaged by the treatment.

There is no pain, bruising or swelling and subsequently, no need for any down time. Following treatment, there may be some reddening of the skin, but this should fade within a few hours.

Clinical trials report no adverse effects.
Not To Be Used In
Vanquish ME is safe to use on both men and women of all skin types and colours.

The ideal candidate for treatment will have moderate levels of fatty tissue, and is approximately 20lbs (9KGs) overweight. However, this should not be seen as a quick fix, or an alternative to a good diet and moderate exercise if you are significantly overweight.

It should be avoided by women that are pregnant or breast feeding.

Always consult with your GP before undergoing treatment, to be sure that there are no underlying medical conditions that may affect your suitability for the procedure
Treatment Regime
You will be asked to ensure that you are well hydrated before treatment, as it helps with the conduction of RF energy into the fat tissue. Lying down with the treatment area exposed, the applicator sits around 1cm above the skin. When the Vanquish ME device starts to work, the skin will begin to warm, but it should feel very comfortable. Your practitioner will check for hot spots throughout treatment.

Following treatment, you will be asked again to stay well hydrated, as this helps with the excretion or flushing of the dead fat cells through your lymphatic system. This will help you to achieve the best results.

The treatment is contactless, so it is considered to be very comfortable as only a warming sensation is felt. A treatment session will last between 30-45 minutes. For optimal results, based on your specific needs, you will be recommended to have between 4 and 6 treatments, at 7 to 10 day intervals.
Costs Of Treatments?
The cost of BTL Vanquish treatment will depend on the area being treated and the number of treatments needed to achieve the desirable results. Prices start from £500.
Clinical Results
One study in Germany by K. Fritz et al, used 40 patients for the treatment on thigh circumference to show the efficacy of the new Flex applicator for Vanquish ME. After four treatments of their inner and outer thighs, the group showed a statistically significant reduction in thigh circumference of 2.43 cm compared with an untreated control group of 10 patients where no change occurred. There was no associated pain, discomfort or adverse effects reported by the participants.
Before and After Photographs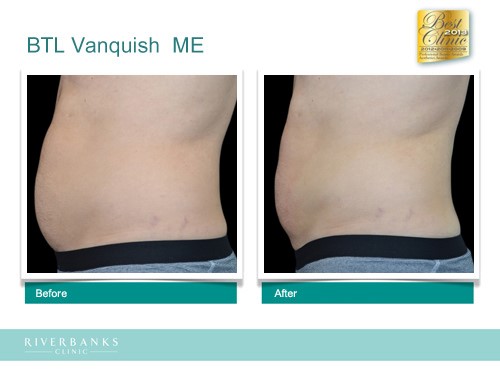 Images courtesy of BTL Aesthetics and Riverbanks Clinic
(Photographs are real patients, your results may differ)
Clinical Papers
Safety and Efficacy of a Non-contact Radiofrequency Device for Body Contouring in Asians.
Suh DH, Kim CM, Lee SJ, Kim H, Yeom SK, Ryu HJ.
J Cosmet Laser Ther. 2016 Nov 11:1-10

A novel selective RF applicator for reducing thigh circumference: a clinical evaluation.
Fritz K, Samková P, Salavastru C, Hudec J.
Dermatol Ther. 2016 Mar-Apr;29(2):92-5.

Evaluation of the Safety and Efficacy of a Non-contact Radiofrequency Device for the Improvement in Contour and Circumferential Reduction of the Inner and Outer Thigh.
McDaniel D, Samková P.
J Drugs Dermatol. 2015 Dec;14(12):1422-4.

Radio Frequency Therapy (Vanquish) Noninvasive Body Sculpting for Reduction of Abdominal Fat.
Barta RJ, Hillard C, Bernstein D, Betker MR, Heinrich CA.
Plast Reconstr Surg. 2015 Oct;136(4 Suppl):130.

Non-contact radiofrequency-induced reduction of subcutaneous abdominal fat correlates with initial cardiovascular autonomic balance and fat tissue hormones: safety analysis.
Pumprla J, Howorka K, Kolackova Z, Sovova E.
F1000Res. 2015 Feb 20;4:49.
Do you have a question? Ask one of our experts NOW