Product summary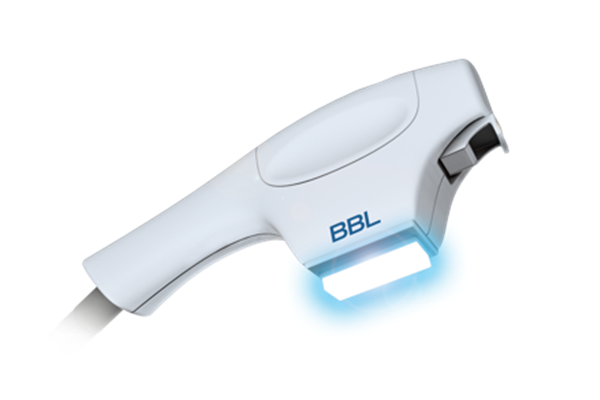 The innovative BBL™ module extends the versatility of the JOULE platform with one-of-a-kind flash lamp technology, interchangeable Smart Filters, Finesse Adapters, and CoolComfort technology.
Its broad range of wavelengths allow targeted treatment for many skin conditions without the need for additional handpieces. Its flexible Finesse Adapters enable treatment of hard-to-reach areas.
With its user-friendly features, superior results, and exceptional ROI, BBL is the most complete and versatile broadband light system in its class.
BBL HERO: The Swiss Army Knife of Aesthetic & Cosmetic Systems
BBL HERO™ (High Energy Rapid Output™) is revolutionary technology added onto the BBL handpiece, ensuring Forever results are quickly delivered anywhere on the body.
NEW: BBL HERO innovations deliver 4x the speed, 3x the peak power, and 2x the cooling, creating greater capacity to treat more patients quicker and is the world's most powerful IPL (Intense Pulsed Light) device on the market.
Quickly treats the face and large areas such as back, arms, and legs in 2-5 minutes
Optimal combination and versatility of treatments with all the capabilities of your favourite Sciton systems such as Forever Young, Forever Bare, Forever Body, and SkinTyte.
Technical specifications spectrum

CoolComfort Technology
Best in class cooling for improved performance during long procedures and improved patient comfort.

Interchangeable Smart Filters
Enables treatment of various skin conditions with a single handpiece.

Finesse Adapters
Magnetic spot size adapters for treating small areas.
SPECIFICATIONS
WAVELENGTH: 420 – 1400 nm
FILTERS: 420, 515, 560, 590, 640, 695 nm
FLUENCE (MAX): 30 J/cm³
PULSE DURATION: 200 ms
REPETITION RATE (MAX): 4 Hz
SKIN COOLING: Adjustable, 0 °C to 30 °C
COOLING METHOD: Thermoelectric, continuous contact sapphire plate
SPOT SIZE: 15 x 45 mm
FINESSE ADAPTERS: 7, 11 mm (round spot); 15 x 15 mm
How does it work?
The light energy delivered by BBL will stimulate cells to regenerate and typically with the first treatment, you will start to see smoother, more even and vibrant skin. The photothermal energy will eliminate fine vessels that cause redness and reduce unwanted melanin that produces age and sunspots. Your skin will feel smoother, fine lines and pores will be less noticeable, and sunspots or uneven pigmentation will fade.
License status
European CE Mark approved in 30-05-2018.
FDA Clearance from 18-03-2011.
Should be used by
Trained medical professionals, including doctors and nurses, as well as trained advanced aestheticians.
What is it used to treat?
BBL has a solution for your skin concerns from head to toe:
Freckles and age spots
Small blood vessels and rosacea
Acne
Aging Skin
Loss of firmness
How long does it last?
Results from your BBL treatment will be noticeable after just one treatment but your provider will recommend a series of 3-5 sessions based on your individual needs. Once your initial series is complete, results will be maintained most effectively by using physical sunscreen daily and maintaining a healthy lifestyle. It is recommended to be treated 2-4 times per year by BBL to maintain anti-ageing results.
Side effects & risks
You may experience some redness that should resolve within a few hours. Consult your physician if it does not. For some spots, you will see a darkening of the treated areas followed by fading and flaking off at a later stage. Results depend on your skin type, the number of treatments and the area treated. Your physician will provide you with complete information about post-treatment care and results.
It is important to follow your physician's instructions. You may be given some skincare products and instructions on how to use them. You will be sensitive to ultraviolet light, and you must avoid direct sun exposure until completely healed. Fully cover your skin or use a good sunscreen whenever you go outdoors.
Not to be used in
As long as you are generally healthy and don't have any skin diseases or infections in the area treated, there are few medical reasons why you should not undergo this treatment. Some patients with darker skin types might not be candidates for the BBL BroadBand Light treatment. Patients with actively sun-tanned skin are not candidates for this treatment.
Pregnant and lactating women are not candidates for this treatment. You should consult with a medical provider to ensure you are a candidate for BBL BroadBand Light therapy.
Treatment regime
BBL therapy can take as little as 15 minutes depending on the area and treatment indication. Your provider will recommend a series or 3-5 treatments based on your individual needs.
Cost of treatment
The cost of treatment depends on the area(s) being treated and the indication and can start from approximately £225 per session. The most common treatment areas include face, neck, chest and hands which can be combined for beneficial pricing.
Clinical Results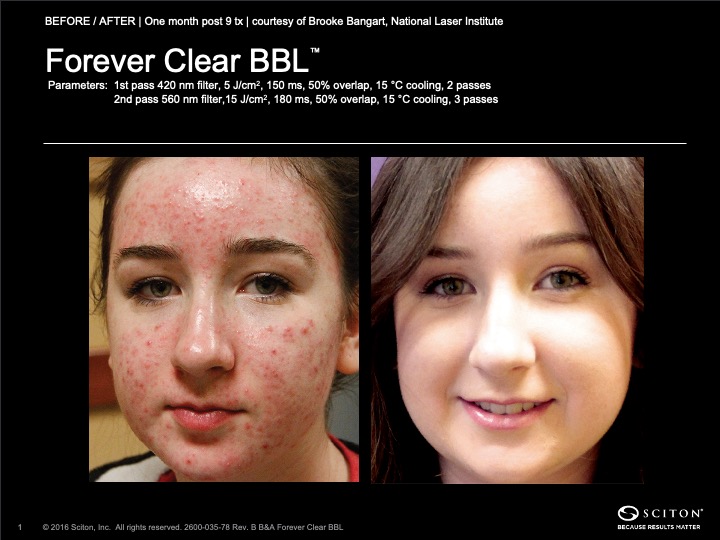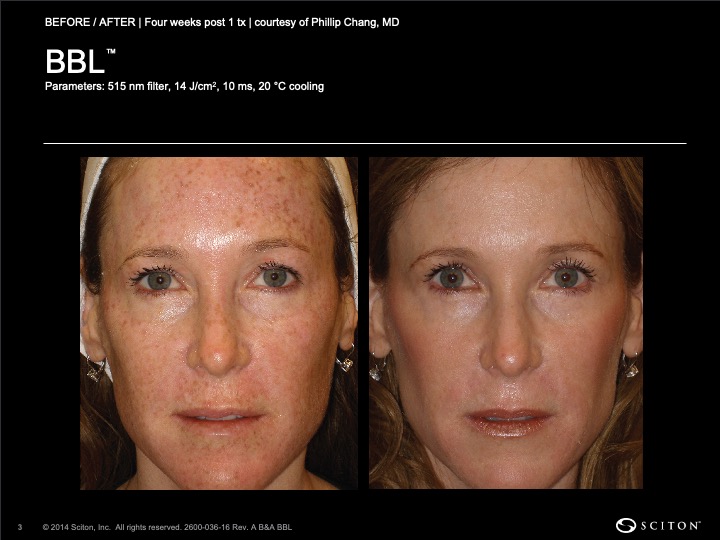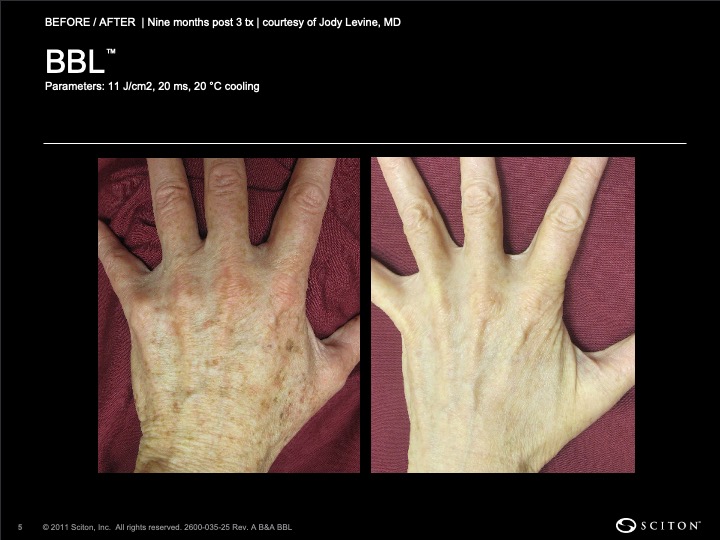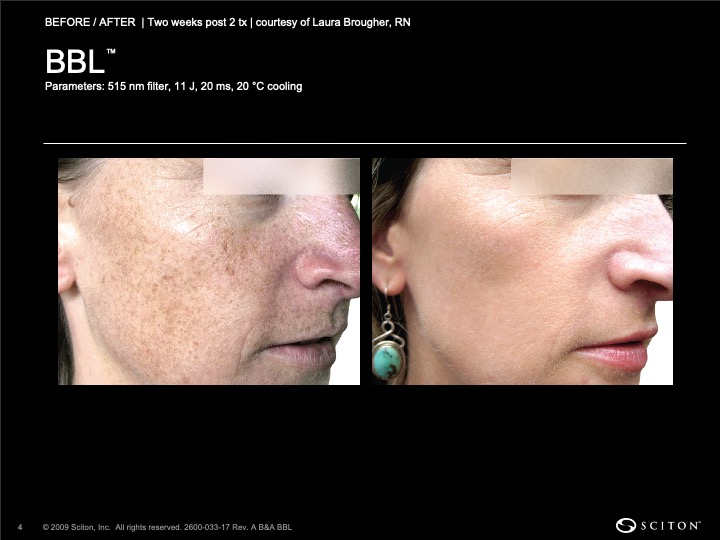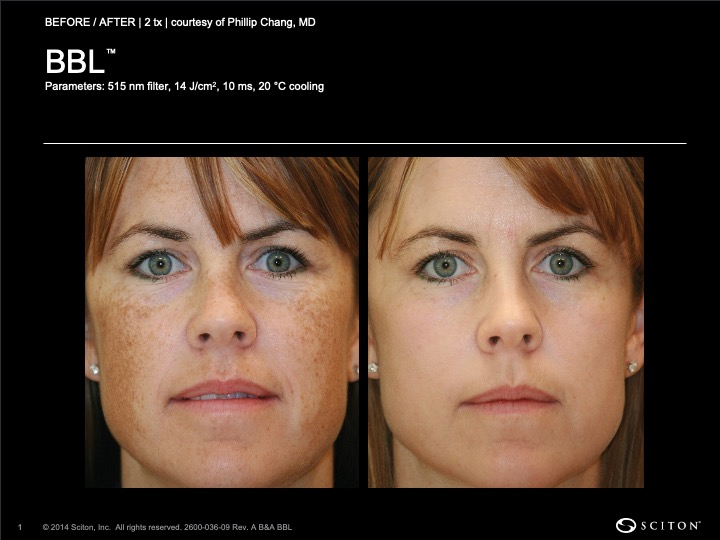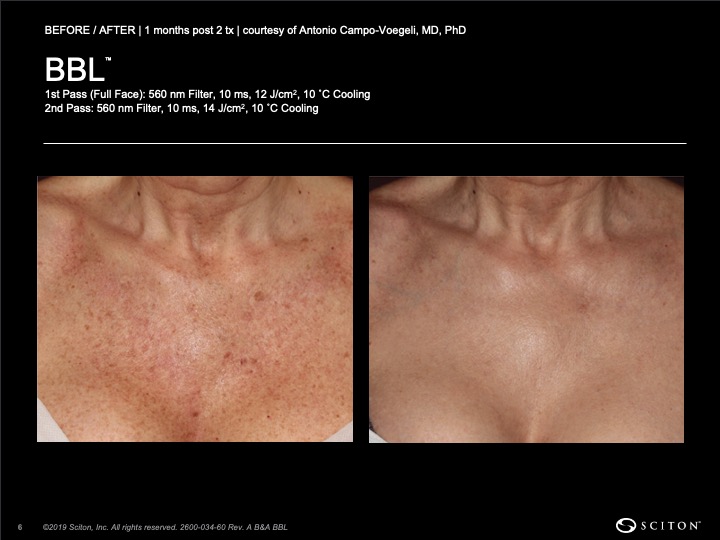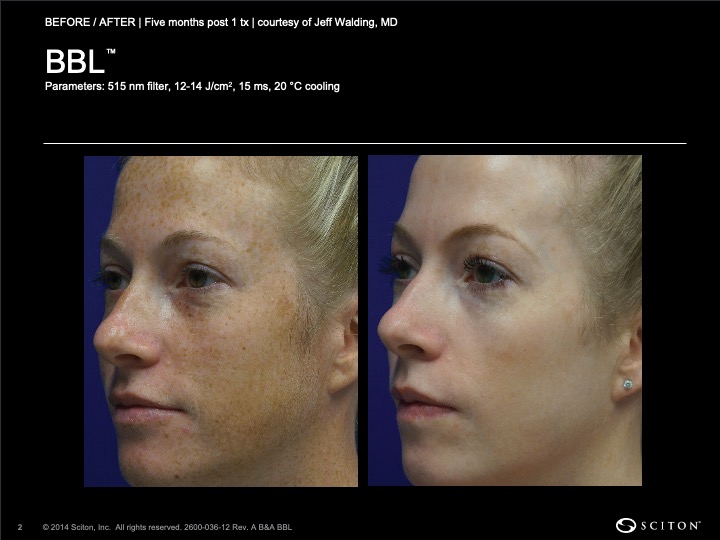 (All before and after photographs are real patients, your results may differ).
Clinical papers
Acne Treatment With 3-Step Broadband Light Protocol.
Bitter P.H. Jr.
Journal of Drugs in Dermatology
Intense Pulsed Light Therapy for Skin Rejuvenation
Barry E. DiBernardo, MD and Jason N. Pozner,MD
Plasticsurgery.theclinics.com
Rejuvenation of Gene Expression Pattern of Aged Human Skin by Broadband Light Treatment: A Pilot Study
Anne Lynn S. Chang1, Patrick H. Bitter Jr2,KunQu1, Meihong Lin1, Nicole A. Rapicavoli1,3and Howard Y. Chang1,3
Journal of Investigative Dermatology
Retrospective Evaluation of the Long-term Antiaging Effects of BroadBand Light Therapy
Patrick Bitter Jr, MD; Jason Pozner, MD
Cosmetic Dermatology
Do you have a question? Ask one of our experts NOW