Product Summary

Agera Rx peels represent a major advancement in the non-invasive treatment of ageing skin, acne and pigmentation. These unique no down time peels provide visible results without unsightly skin shedding, redness or irritation.
What does it contain?

The peels contain a unique combination of stable acids. The peels deliver a stable form of Salicylic, L-ascorbic and Lactic acid.
Is this a superficial, medium or deep peel?

The depth of the peels can vary depending on the combination of peel utilised and the PH of the peel applied. It is recommended that the programme starts with a superficial peel and if and when needed the practitioner can move onto a deeper strength application.
What skin problems does it claim to treat?

Agera Rx skin peels have been developed to treat ageing, acne and pigmentation.
Agera Rx anti-ageing peels stimulate deep within the skin to promote collagen and elastin production and help eliminate fine lines and wrinkles for a firmer, smoother and more radiant appearance.
Agera Rx acne peels rapidly bring acne under control and dramatically reduce the risk of future scarring. These peels also reduce blocked pores and redness associated with acne conditions.
Agera Rx pigmentation control peels penetrate the skin's pigment cells to gently and effectively reduce the appearance of unwanted discolouration for a more even skin tone.
Licenced status
Is applicable as a superficial peel.
Only to be utilised within the medical arena.
Should be used by
Trained members of the medical profession only.
Under their supervision and at the doctors discretion the protocol can be delegated out to a trained and certified beauty therapist (NVQ level 3 and above).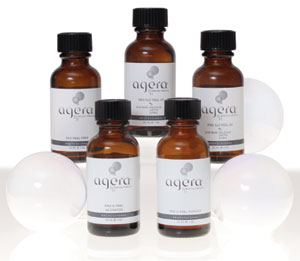 Product range
Agera Rx skin peels containing Salicylic, Lactic and l-Ascorbic acid.
Anti-ageing, acne, pigmentation and general skin improvement.
Individual peel products are available in various strengths which can be used individually or layered in a treatment session depending on the indication being treated.
Peels not to be used
During pregnancy or breast feeding.
By those already on a peeling programme.
In combination with a course of Roaccutane.
If you are allergic to any of the listed ingredients.
Peel program
For optimum results it is suggested that a course of 6 - 10 peels is undertaken, spaced 10 - 14 days apart.Ongoing maintenance treatments performed monthly/bi-monthly are recommended.
Reported side effects
According to the manufacturer there are no reports of any severe side effects.
Potential side effects are:
Possible irritation, reddening.
Sensitivity to sun.
Flaking and or dryness of the stratum corneum (outermost layer of the skin) as a reaction of increased stimulation to the epidermal cell layer.
Allergic reaction to perfumes and other products that you have been previously using.
Costs
Prices are in the region of £65 to £95 per treatment session.
Before and After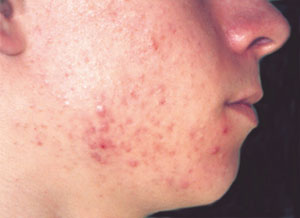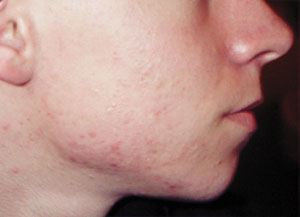 Acne before and result following a series of 4 weekly Agera RX peels of increasing strength, in combination with a daily skin sterilisation and mild exfoliation programme.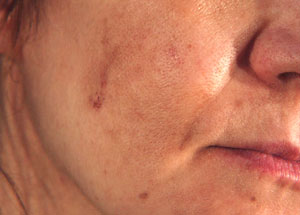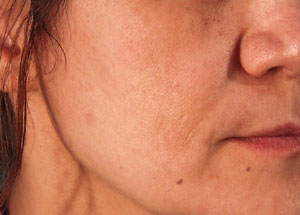 Hyperpigmentation before and result following a series of 4 weekly Agera RX peels with a daily nanoRetinyl™ Peptide Peel treatment.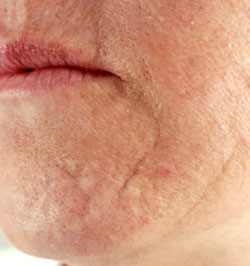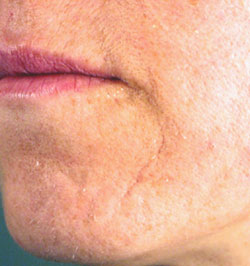 Age related scarring before and result following a series of 4 weekly Agera RX peels of increasing strength.
Do you have a question? Ask one of our experts NOW