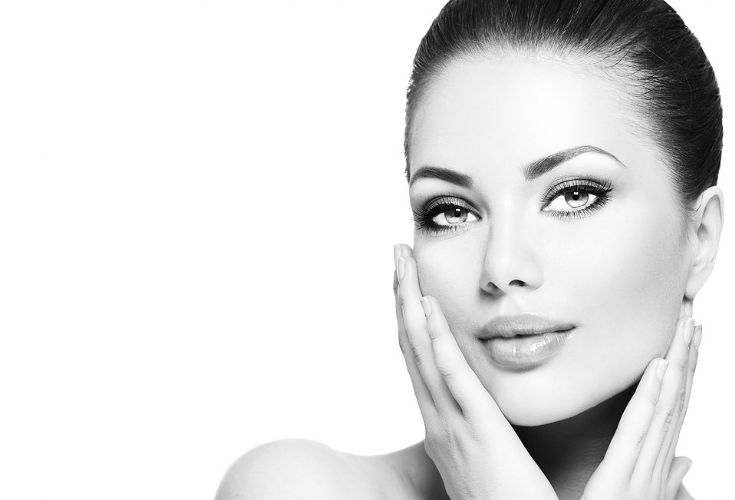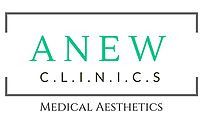 The Smile Gallery Treatments
Anew Clinics | The Smile Gallery Dental Practice, 36 St James Road , East Grinstead , RH19 1DL
01342 Reveal Number
Call Now
-0.015005599999995
51.1279958
Extra Treatments
---
Wrinkle Reduction Treatment 175
Treatment to prevent and reduce the appearance of lines and wrinkles
1 Area £175
2 Areas £200
3 Areas £225
(Supplement £50 per area for Male Patients as more product is required)
Muscle Relaxing Injections (per area) 175
Bunny lines, Reduce Nose Drooping, Slimming Nose (nostrils), Chin Dimpling, Reduce Chin Crease, Reduce appearance of sad face (downward turned smile), Lip Flip (increase appearance of upper lip without fillers)
Please note if treatment is carried out with 3 areas wrinkle reduction then each additional area is charged at £50.
Gummy Smile Reduction 175
Reduce the appearance of excessive pink gum showing when smiling by relaxing the muscles which activate the lip giving the appearance of an attractive well proportioned smile.
Jawline Slimming/ Masseter Reduction of Clenching/ Grinding Teeth 300
Precise placement of botulinum toxin to reduce activity of masseter muscle on the side of jaw to create slimming jaw and reduce muscle thickness.
Please note to get desired results you require minimum 2 sessions 6 weeks apart, at times a 3rd session maybe required. Price quoted is per session.
Lip Enhancement & Hydration 200
Improve the hydration, shape, definition and volume to create your perfect lips
0.5ml Syringe £200
1.0ml Syringe £250
Cheek Enhancement 300
Improve definition for more contoured & defined cheeks and can also help to reduce the appearance sagging skin.
1ml £300 (Subtle Look)
2ml £550 (Glam Look)
Combined Filler offers available see below
Chin or Jaw Enhancement 300
Improve shape & definition of your jawline and chin to give a more chiseled and slimmer appearance
1ml £300
2ml £550
Combined Filler offers available see below
Naso-labial Folds, Marionette Lines, Lines around Mouth/ Lips 250
Reduce the appearance of deep or fine lines and wrinkles to create a more
youthful appearance
1ml £250
Combined Filler offers available see below
Tear Trough Treatment 350
Reduce the appearance of fine lines and wrinkles under and around your eyes, reduce dark circles and eye bags and instantly look less tired and refreshed
1ml £350
Non Surgical (Rhinoplasty) Nose Job 375
Straighten your nose and given the appearance of slimmer and smaller nose while also balancing your side profile.
1ml £400
1ml Top-up £350
Instant Enhancer Packages
Combination of Dermal Fillers for your choice of areas
(Package valid for individual use only and all product to be used during 1 visit, excludes Tear Trough Treatments and 15 Minute Nose Job)
2ml Filler Combo £550
3ml Filler Combo £750
4ml Filler Combo £950
5ml Filler Combo £1100
Mini Lift Package 800
Reduce the appearance of deep or fine lines and wrinkles to create a more
youthful appearance with the combination of 3 areas anti-wrinkle treatments (botox) and 2ml Dermal fillers
Skin Hydration & Skin Boosters Treatment 300
Skin boosters help to nourish your skin and is especially designed to provide deep skin hydration. After treatment skin appears radiant with reduced pore size, improve texture and skin laxity, hydrated and plump. We can also use this for the treatment of ageing hands and neck.
1ml £250
Course of 3 treatments (3mls total) completed every 2-4weeks apart to see optimal and ideal results £700
After your course of treatment a 6-month on going maintenance regime is recommended to maintain the hydrated effects. 1ml £250 there after for on-going maintenance.
Profhilo 300
Profhilo is an award winning treatment that improves skin tone, texture hydration and radiance whilst also improving firmness, elasticity and the appearance of fine line & wrinkles. We can also use this for the treatment of ageing hands and neck.
2ml 1 Treatment £300
2ml 2 Treatments £500 (2 treatments, 4 weeks- advised for ideal outcome)
Skin Beauty Booster 250
Award Winning Beauty Booster Redensity I is a mix of highly concentrated hyaluronic acid (HA) based gel that hydrates the skin, it also contains a combination of 8 essential amino acids for cell regeneration 3 anti-oxidants which protect skin from free radical damage, essential vitamins and minerals for cellular health and lidocaine to ensure your comfort. By injecting Redensity I under the skin, or combined with micro-needling you can actually replace your skin's lost HA, anti-oxidant action effectively erasing years of ageing.
Treatment is completed over 3 sessions every 3 weeks for immediate and beneficial results followed by 1 session every 4 months for maintenance.
£250 per session
£600 for course of 3 sessions (advised for ideal outcome)
IV Nutrition Therapy
IV Vitamin Infusions are created bespoke for each patient to provide rejuvenation and long term health benefits.
Coming soon, please register your interest via email to receive introductory offers.
Chemical Skin Peels
Using the Award Winning Neostrata Range we offer Glycolic Peels with Brightening and Clarifying Booster 90
Retinol Peels 120
For optimal results during treatment phase 6 peels are recommended to see optimal results.

Offer for Glycolic and Retinol Peel Bundle: Buy 6 and get 1 Free
GloTox 300
Combination of our 2 of our most popular treatments which involves a Glowing Glycolic Peel & 3 Areas Anti- Wrinkle Injections
Reduce Excessive Sweating 495
Hyperhidrosis treatment can be used to block the actions of the nerves that stimulate the sweat glands and reducing the production of sweat.
Price is per sessio
Award Winning Neotrata Skin Care FREE Consult
Extensive Skincare range can be used to address every skincare you may have:
Prices start from £30. Current offers include Buy 4 Peels and receive 2 products for FREE!
Skin Brightening

Reduce Acne & Scarring

Reduce Lines & Wrinkles

Skin Firming

Reduce Pigmentation/ Discolouration/Sun Spots

Improve Skin Texture & Quality
Skinade 105
Skinade is a multi award winning, natural peach and mangosteen flavoured collagen drink which contains a patent pending formulation of active ingredients that aims to boost your body's natural production of collagen and hyaluronic acid. Skinade collagen drinks aim to improve the way your skin looks and feels in as little as 30 days.
£105 for 30 days supply
£200 for 60 days supply (bestseller)
Conditions
---
Eyes - Bags and Crow's Feet
The development of small crows feet, or shadows beneath the eyes (dark circles) can be the first signs that our skin is not as youthful and elastic as it once was.
Facial Skin Tightening, Sagging Skin and Jowls
The concept of facial skin tightening refers to cosmetic procedures which seek to cause contraction in the tissues to effectively tighten them up or which involve a lifting technique often accompanied by the removal of excess skin.
Hyperhidrosis ( Excessive Sweating )
Hyperhidrosis is the condition whereby an individual has abnormally increased or excessive perspiration or sweating which can occur most commonly on the hands, feet, armpits and groin area. Botulinum toxin, Botox is a popular treatment choice.
Lines and Wrinkles
The signs of ageing on a person's face start to show as early as the end of the second or the beginning of the third decade of a persons life. At first, fine lines start to form between the nose and the mouth, around the eyes and on the forehead.
Lip Volumising and Shaping
Lip augmentation, volumising, shaping or enhancement is a cosmetic procedure which uses various materials to plump out and re-shape the lips.
Teeth - Cosmetic Dentistry
Cosmetic Dentistry is a combination of the art and science of creating an attractive smile. This is accomplished by using state of the art aesthetic materials and techniques in order to achieve the best smile possible for a single individual.
Consulting Room is the ONLY online cosmetic clinic search directory, for the UK & Ireland, who check that all clinics listed with us are compliant with relevant regulatory requirements for the provision of cosmetic surgery, medical aesthetic treatments, hair transplant surgery and cosmetic dentistry. To find out what this means, why you can have peace of mind and trust the checks we do for you click here.