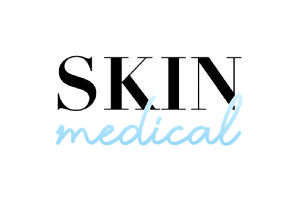 Skin Medical Northwood Reviews
William Old Centre, Ducks Hill Road , Northwood , HA6 2NP
01923 Reveal Number
Call Now
-0.44019600371039874
51.614812702152165
Reviews
---
Rohan Patel
Location: Northwood
November 29, 2022
I had a hydrofacial with Florina and couldn't have been more pleased with the service and treatment offered. She walked me through every step of the treatment and was extremely friendly. Highly reccomend!
Clinic Reply
Thanks for your review Rohan. I'm so glad you enjoyed your experience. Looking forward to seeing you again soon. Team Skin Medical
---
michaela morgan
Location: Northwood
July 19, 2022
I absolutely love this place. It's a complete treat to come here and I can't recommend highly enough! I drive 4+ hours just to visit Skin Medical. I have been a client for years and I fully intend to continue visiting the team for years to come. I highly recommend Dr Sabika and I advise visiting the clinic and simply asking her how she can help you, as she is incredibly experienced and can always find a way to make you leave happy! Personally, I highly recommend the Hydra facial (it is the only facial I've ever tried that leaves a lasting glow (and I've tried a lot of facials)). I also recommend the laser hair removal, which changed my life!
Clinic Reply
Thank you for your review Michaela. I hope the travels are going well. Looking forward to catching you again soon. We will have a cup of tea waiting after your long commute to see us!
---
Laura higgins
Location: Northwood
May 17, 2022
I had Lanluma treatment with the wonderful Dr Karim a few months ago and i am honestly so impressed with the results, the clinic is beautiful and the team all so helpful. I will definitely be back for more treatments from this wonderful clinic.
Clinic Reply
Thank you for your review Laura. We are glad you liked the clinic and are happy with the results of you Lanluma treatment. Look forward to seeing you again soon.
---
Sanjana Mariswamy-Miah
Location: Northwood
March 8, 2022
I was incredibly nervous attending my first appointment with Dr Sabika as I'd really neglected my skin over the years. Dr Sabika was so lovely, friendly and professional, putting me at ease immediately. Her advice, guidance and treatments, following a thorough discussion, have been meticulous and have provided great results. I will be attending for treatments for a while and I am confident that they will provide good results. Dr Sabika's team are warm, welcoming and professional!
Clinic Reply
Thank you for your heartfelt review. It means the world to us. Looking forward to welcoming you again soon
---
Caroline Boden
Location: Northwood
February 15, 2022
Amazing professional experience with Dr Sabika today. I had a tear trough treatment and I am absolutely over the moon with the results on my first session. She took the time to make sure I was comfortable and had gave first class customer service. Her many years Of expertise was obvious in her manner and the results she gave me. Would 100% recommend this incredible doctor for treatments.
Clinic Reply
Thank you Caroline. Your review means a lot. We look forward to welcoming you back.
---
Emma Jagroop
Location: Northwood
February 3, 2022
5 star review for Dr Sabika at skin medical today after having a non surgical bum lift. I was made to feel comfortable and at ease which helped when your semi naked!! My bottom looks fuller and perkier already and the treatment helps with cellulite amen to that! really excited to see the results after 3 months. I will be recommending both the clinic and treatment to family and friends
Clinic Reply
Thank you for your review Emma! Love that you're enjoying your improved perkier bottom. The before and after pics look amazing!!
---
Jade Watson
Location: Northwood
December 16, 2021
I went to see Dr Sabika Karim after having a bad experience with dermal cheek fillers. That had been missed placed by a very unapologetic Doctor. I looked completely unnatural and felt disfigured and depressed. I had been told by a number of Aesthetic practitioners that nothing could be done about it, that dissolving them would just make me look worse and cause more damage. I was left feeling very hopeless. Until I found Dr Karmin at SkinMedical. From the moment I walked in I felt at ease. Everyone from the receptionist was warm and understanding. Sabika was very knowledgable and it was clear to me that she has a very genuine passion for what she dose. She was able to put my mind at ease and gave me very clear expectations. After a couple of treatments the filler is almost gone completely. I am so so very grateful for finding her. There aren't many Doctors that are able to correct fillers that have gone wrong. And even less Doctors that have such genuine compassion and understanding for their patients. Anyone thinking of going to SkinMedical can rest assure that they are in safe hands, and can expect the best possible treatment.
Clinic Reply
Jade, my heart goes out to you. I'm sorry you found yourself in that situation. Thank you for leaving this review. I really hope it can help others, as I know you would like. Glad we were of service.
---
KASIM KASHMIRI
Location: Northwood
December 8, 2021
A professional and friendly team who looks after your needs and provide useful advice. Highly recommended.
Clinic Reply
Thanks Kassim. You really do add some sparkle to the clinic every time you come in. Looking forward to seeing you again soon.
---
Nazia Rasool
Location: Northwood
November 10, 2021
Wonderful clinic! Dr Sabika is so lovely! I am super satisfied with my experience and results
Clinic Reply
Thank you for your review Nazia. So glad you enjoyed your experience
---
stacey D
Location: Northwood
October 12, 2021
10/10.. As always couldn't be happier with Dr Sabika and the whole team. I trust her completely and I'm over the moon with my results for tear trough. Thank you so much!!
Clinic Reply
Thank you Stacey, your trust means everything. Hope you're keeping well. Looking forward to seeing you again soon
---
Consulting Room is the ONLY online cosmetic clinic search directory, for the UK & Ireland, who check that all clinics listed with us are compliant with relevant regulatory requirements for the provision of cosmetic surgery, medical aesthetic treatments, hair transplant surgery and cosmetic dentistry. To find out what this means, why you can have peace of mind and trust the checks we do for you click here.