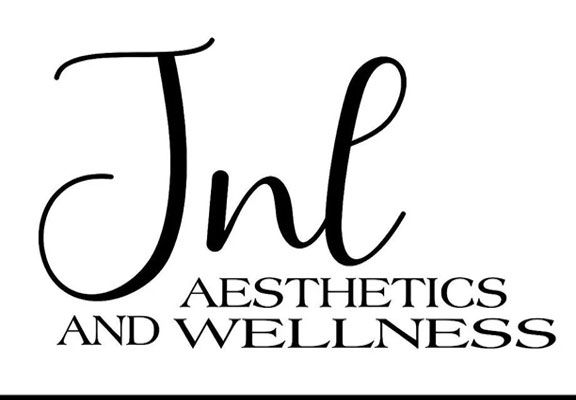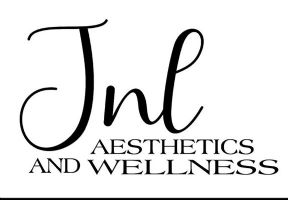 JNL Aesthetics Reviews
Sutton House, 27 Wilson Patten St , Warrington , WA1 1PG
07722 Reveal Number
Call Now
Reviews
---
answ .
Location: Warrington
January 14, 2021
Excellent knowledge in what he does. If you are worried about having treatment Joseph has great expertise in this area.
---
Marcmatt 12
Location: Warrington
July 4, 2019
I booked in for a consultation with dr Joseph Novoa Libermann as I had 4 years of trying different people for Botox but I was never able too Achieve the look I wanted and was always told it wasn possible due told my heavy brow and strong forehead muscles....wel as soon as I spoke too dr Libermann he immediately knew how too achieve my results not too mention he's a super cool guy!!! Wel I've just had my first Botox with Joseph and I'm absolutely made up with my results.....I was actually considering surgery before I met dr Libermann so he's saved me a lot of money!! There's no one better at wat he does trust me!!! Plus I've started aqualix with him just waiting for the results!!! Absolute gent of a guy and A pleasure too speak too!! Plus he's a actual doctor so I get too ask him 3 million questions every time I see him Hahahaha
Clinic Reply
Haha. Thank you for your kind review Marc. I'm glad I have helped you achieve the look you want. :) .
---
RedL FC
Location: Warrington
March 15, 2019
I had a tear trough done today, Dr Libermann was fantastic putting me at ease. Dr Libermann explained everything beforehand, Including prices and what to watch out for afterwards. I would definitely recommend Dr L it didn't hurt abit and I honest thought it was going to because of where it was. Anyone out there wanting this done but too scared please speak to Dr L. I just wanted my face to look fresh and not tired and he's definitely done the business. Totally made up with results. What I liked about Dr L he thought I might need more filler in my cheeks to compensate for the tear trough but true to his word and experience he advised me I didn't need it so I also saved money, a win win for me Thanks Dr L a brilliant mornings work.
Clinic Reply
Thank you so much for your kind review. I am very pleased that you are happy with the results and that I have helped you achieve the rested/fresh look you were after. Kind regards Dr. Joseph Novoa Aesthetics Doctor Emergency Medicine Doctor
---
Tina Caldclough
Location: Warrington
February 14, 2019
Would like to thank you once again Joseph for a truly amazing consultation And fabulous results And thank you for your input On how much filler I needed
---
Claire Cannon
January 20, 2019
Iv always hated my jawline and I was told many times that I couldn't do anything about tightening it up without having a super invasive procedure. I went to see Joseph assuming he would tell me the same thing but he recommended the Aqualyx treatment. I had the treatment around 10 weeks ago and I couldn't be happier with the results. I felt completely at ease throughout the procedure and I was kept fully informed about what to expect from consolation through to aftercare. Aqualyx is a procedure that doesn't have instant results and you have to wait a few weeks to see any change, I fully trusted Joesph and his advice from day one and I'm so glad i went through with it. Joseph is very dedicated to his work and his clients and has been truly honest with me about how procedures will work and whether or not I actually need it. If you want someone who is talented, trustworthy and caring then look no further.
---
J D
Location: Warrington
January 19, 2019
Extremely nice and friendly. Very clean and relaxed environment. Id always been aware of how fat my face was (despite being relatively slim). The treatment (aqualyx-fat-dissolving-injection) worked amazingly! See image below! Very happy!
---
J J
Location: Warrington
January 17, 2019
The Clinic in Warrington was a handy venue as we live fairly close. Dr Joseph couldn't have been better in terms of listening to our requirements and knowledge. His professional but friendly manner gave us confidence to go ahead with procedures in the full way that we had requested. Next time we are considering any procedure Dr Joseph will be the first calling point.
---
Sally .
Location: Warrington
December 21, 2018
Dr Joseph is extremely knowledgable and really takes time to explain the procedures to you. He is thoughtful and kind in his approach, which really puts you at ease. He also provides excellent aftercare by keeping in touch to make sure you are OK. I would highly recommend him to anyone, he is a real gentleman, and extremely professional in every aspect of the process.
---
N N
Location: Warrington
October 29, 2018
Was a little bit nervous about getting fillers, spoke to a lot of people and did my research,Dr Joseph came highly recommended and I could not agree more - he really but my mind at ease, it was a quick and easy treatment and I am made up that my cheeks are looking like they did 10 years ago...... I look fresher and healthier. Thank you very much........
Clinic Reply
Thank you so much for your reviewL.M You are most welcome :) A little suttle change makes a world of difference. It's all about enhancing your natural existing beauty.
---
J D
Location: Warrington
October 6, 2018
I came to see Dr Joseph last week for botox (muscle relaxation injections), I didn't have too many wrinkles but an indentation on my forehead due to frowning too much (my life eh). It has bothered me for a number of years. He was extremely friendly and professional and put me at ease instantly, explaining the procedure step by step. I barely felt a thing! And the results were almost instant (a few hours and I could see the magic working). A week on and I am very happy with the results! I couldn't recommend more!
Clinic Reply
Thank you, I am very pleased that you are happy with the results. Please do take advantage of our referral scheme, where you can recieve a 10% discount on your next treatment when your recommended person has their treatment. As an added bonus they will also recieve £15 off their total treatment cost.
---
Danielle Hardman
Location: Warrington
October 5, 2018
I had thin and uneven lips naturally, Dr Novoa I cannot recommend enough, he is an artist, he gave me a beautiful natural shape which is all I could have wished for. Many women have lip enhancements these days, lots unfortunately do not look natural which is something I was very worried about, but Dr Novoa only ever wants to achieve a natural look for his clients. I am thrilled with my natural lips and now love to wear lipstick.
---
Tina Caldcleugh
Location: Warrington
October 5, 2018
Joseph has done fillers for me and he is absolutely fantastic I cannot recommend him highly enough He is a lovely gentleman who really cares about his patients who go to his clinic I will be visiting him again soon
---
Consulting Room is the ONLY online cosmetic clinic search directory, for the UK & Ireland, who check that all clinics listed with us are compliant with relevant regulatory requirements for the provision of cosmetic surgery, medical aesthetic treatments, hair transplant surgery and cosmetic dentistry. To find out what this means, why you can have peace of mind and trust the checks we do for you click here.