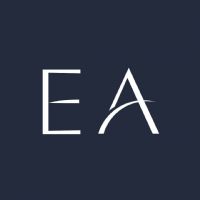 EA Clinic Reviews
99 Harley Street, Suite Eac , Marylebone , W1G 6AQ
020 3 Reveal Number
Call Now
-0.14834776137133368
51.52125499149777
Reviews
---
Andry Imura
Location: London
December 5, 2022
Very reassuring staff, Dr Anthony explained the process (Renuvion and vaser) well. I did the procedure with no complaints . I am still waiting for my result. Will keep posted . Overall, Great team.
Clinic Reply
Thank you Andry for your positive feedback and taking the time to review us.
---
Spike Williams
Location: London
December 5, 2022
Fantastic customer care, really happy with the results. Overall it was a relaxed, easy process and I would 100% recommend them. Thanks again
Clinic Reply
Thanks for your feedback Spike, we are pleased you were happy with your treatment and grateful for your recommendation
---
Helene Wilkinson
Location: London
October 4, 2022
First time having dermal fillers and the results are amazing! Treatment was pain free and doctor empathetic and approachable. I highly recommend EA clinic
Clinic Reply
Thank you so much Helene, we appreciate you taking the time to give us this positive feedback, and thank you for visiting EA Clinic.
---
Francesca T
Location: London
July 12, 2022
I had my first Fillers and Botox treatment with Dr Anthony today and I am so happy! The treatment was pain free and with lovely natural results! The whole experience at EA clinic was absolutely fantastic, the team were kind and professional and Dr Anthony made feel really comfortable and relaxed from the moment I met him. I couldn't be happier and cant wait to return to Dr Anthony for more treatments!
Clinic Reply
Thank you so much Francesca for your amazing feedback and taking the time to leave a review
---
B BV
Location: London
June 16, 2022
Emily is friendly and professional. I had micro needling and the results have been amazing and she gave me tailored advise about my skin, her salon is beautiful and very clean. Im booked in for more treatments
Clinic Reply
Thank you so much for your feedback, we look forward to welcoming you back to EA Clinic.
---
Kerry Halpenny
Location: London
April 13, 2022
I first visited EA Clinic in Jan 2022 after deciding I'd like to proceed with Vaser 4D lipo - I have seen Edwin's results online and I didn't want the 'conservative' approach I wanted real amazing results so knew this was the place for me. Dr Ed and team are so so lovely and have a real professional outline to their personal approach. Nothing was 'sold' to me which I really appreciated and I felt they gave me realistic expectations as every body is different and no treatment looks the same on anyone. The actual treatment days were big deals for me I get white coat syndrome really badly and very nervous in medical settings but they put me at ease and I woke up and got off the table like nothing had happened! Amazing! 7.6 litres of fat later - I've got a new bod and I'm so happy to be in it, can't thank team ea enough! I've had lovely conversations with Gill and Laura as well as Dr Ed and feel like I've got to know them all - they've messaged me at ALL hours of the day and night through my recovery which is second to none in terms of aftercare. They also work with a fantastic MLD therapist Henri Cassar who is a big part of your after care journey - and it shows how high their standards are because she's amazing! Overall 10/10 and I'd highly recommend EA Clinic
Clinic Reply
Thank you so much for your recommendation Kerry, we appreciate your feedback.
---
Max Apen
Location: London
December 13, 2021
I spoke to one of the doctors who was very friendly and gave me some good advise on treatment options.
Clinic Reply
Thanks for your review Max
---
Areal Artist
Location: London
December 16, 2020
I have been coming to EA clinic for a few years. I always have a lovely experience, I have been to other clinics in the past for treatments but does not compare to the service and professional standard of treatment that I have received at EA clinic the doctors and staff are lovely and very caring and excellent at their job. Dr Anthony is very kind and professional and always a pleasure to see for treatment, I am always pleased with my results. I went recently for Morpheus 8 laser treatment about a week ago with staff and Dr Shilpa. I saw results straight away and continue to see improvement to my skin, a big improvement in collagen and I have noticed more definition in my face from skin tightening. I have been getting lots of comments complimenting me on my skin already and excited to see the continued improvement over the next few months. Really pleased with the results and the staff and doctors were kind and understanding of what areas I would like to treat and professional. It's always a pleasure going to EA clinic, very pleased with my results. Thank you!
Clinic Reply
Thank you for taking the time to review us Areal, we appreciate your positive feedback.
---
Lera Bozoglu
Location: London
December 9, 2020
Amazing clinic! I came there to treat an old chest keloid scar and the results are better than expected, Dr Anthony did an amazing job! He has performed a keloid excision and a monthly steroid injection into the scar, every procedure was handled with utmost care and quality. The whole team is so lovely and professional, you always feel cared for. I really recommend this clinic!
Clinic Reply
Thanks so much Lera, we appreciate your feedback.
---
Moriom K
Location: London
December 3, 2020
I came to EA Clinic to have vaserliposuction on my upper and lower abdomen. Dr. Anthony and his team at the clinic took great care of me before, during and after the surgery. I was impressed with my results soon after the surgery and now it's been over 2 months, I am so amazed at how my abdomen looks like now. I have healed so fast, I cannot tell that I ever had surgery. I will choose EA Clinic again, I wish I had heard of them sooner I would recommend them to anyone.
Clinic Reply
Thank you so much for your feedback, Moriom
---
Consulting Room is the ONLY online cosmetic clinic search directory, for the UK & Ireland, who check that all clinics listed with us are compliant with relevant regulatory requirements for the provision of cosmetic surgery, medical aesthetic treatments, hair transplant surgery and cosmetic dentistry. To find out what this means, why you can have peace of mind and trust the checks we do for you click here.