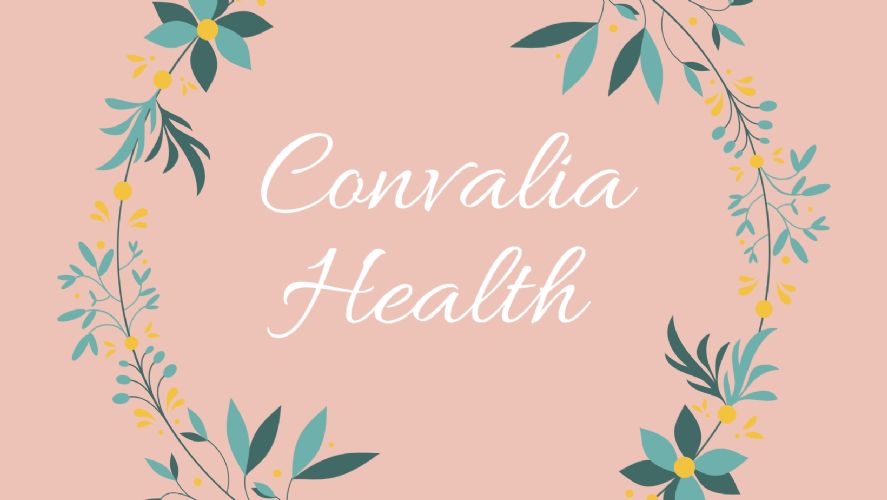 Convalia Health London Treatments
Light Centre Monument, 36 St. Mary At Hill , London , EC3R 8DU
07988 Reveal Number
Call Now
Treatments
---
Botulinum Toxin
(Price: from 250£

)

Botulinum toxin type A, know by the brand names Botox (Vistabel), Dysport (Azzalure) and Xeomin (Bocouture), is a naturally occurring protein produced by the bacterium clostridium botulinum. It is licensed as a prescription only medicine and can be used to treat wrinkles like frown lines and crow`s feet as well as hyperhidrosis or excessive sweating. As a prescription only medicine, it requires a face-to-face consultation to determine your suitability for treatment.
Dermal Fillers
(Price: from 300£

)

Dermal fillers are made of various kinds of natural, man-made or synthetic materials that have been developed for injection into the skin and lips; including hyaluronic acid.
Intravenous (IV) Nutritional Therapy (Vitamin Drips)
(Price: from 150£

)

Intravenous or IV Nutritional Therapy delivers a controlled dose of electrolytes, vitamins, minerals and other nutrients directly into your body intravenously or directly into your bloodstream through your vein.

Click Here to view Clinics own information on Intravenous (IV) Nutritional Therapy (Vitamin Drips).
Medical Skin Needling
(Price: from 250£

)

Medical Skin Needling, also referred to as Collagen Induction Therapy and Micro-Needling is aimed at stimulating the body's own collagen production to reduce the appearance of fine lines and wrinkles.

Click Here to view Clinics own information on Medical Skin Needling.
Platelet Rich Plasma (PRP) Therapy
(Price: from 300£

)

Platelet Rich Plasma (PRP) therapy, also known as the vampire facelift works on the basis that the bodys own natural healing powers may slow and even reverse the ageing process .

Click Here to view Clinics own information on Platelet Rich Plasma (PRP) Therapy.
Specialist Skin Creams
There are many hundreds of different types of cosmeceutical skin care products on the market today that contain active ingredients and claim they can improve wrinkles and the appearance of ageing.
Sunscreen
SPF, UVA, UVB? All too confusing? Dermatologists recommend daily use of a broad-spectrum (covering a wide range of wavelengths) UVA and UVB sunscreen with a Sun Protection Factor (SPF) of at least 15.
Extra Treatments
---
Dr Klaudia Raczko, who has a background in conventional medicine but also nutrition and functional medicine, offers aesthetic treatments and intravenous therapy as part of the holistic approach adopted by Whole Harmony Wellbeing Centre. She provides a range of natural aesthetic treatments for skin and hair, combining them with advanced nutritional, hormonal, gut tests, genetics to assess underlying problems.
PRP is a safe and natural treatment using your own body ability to regenerate and boost collagen production. The sample of your blood will be taken and then the platelets rich plasma will be separated from other blood constitutes in a centrifuge. The high concentration of platelets with growth factors, when injected, creates an optimal environment to enhance collagen production, rejuvenates the skin and offset the effects of ageing and environmental damage. Overall it:
improves skin texture
increases skin thickness
reduces dark circles under the eyes and scars appearance
PRP may be performed as an injectable treatment or by using a medical micro-needling device (Collagen P.I.N).
We use the highest quality Cellenis system which ensures a higher concentration of platelets.
We will advise on nutrition and supplements prior to and post aesthetic treatments.
Intravenous nutritional therapy (IV vitamin drips) aims to improve general well-being. It is an efficient way to deliver nutrients that are absorbed faster and easier from the blood. Our intravenous nutrition therapy may contribute to:
better energy levels and performance
enhancement of the immune system
healthy weight loss
better skin and hair health
We believe that natural treatments such as platelets rich plasma (PRP) combined with nutritional advice and intravenous nutrition therapy creates the space where the body can heal and regenerate, resulting in an antiageing effect.
You can choose from the range of therapies and treatments which are always personalised:
- Platelet-rich plasma (PRP) face, neck, decolletage
- Other injectable treatments
- LED light therapy
- Facial Acupuncture
- IV Vitamin Drips
- Nutritional tests
- Advanced hormonal tests
- Gut health tests
- Genetic tests (including Nutrients, Skin and Sports Genetics)
- Nutritional advice / supplements
IV drips can be done in combination with aesthetic treatments for optimal results for glowing skin and nourished hair.
You can choose the individual treatments or combine them to create the bespoke package.
Our treatments work best when repeated over the course of a few months, and for this reason, we created special packages.
We also offer Functional Medicine appointments which are a scientific and systematic approach towards chronic health conditions, including skin complaints, that takes into account lifestyle, genetic and environmental factors to provide answers and personalised solutions to the root causes of underlying health issues such as skin problems.
Genetic tests may give us information on where your weak points are in regards to nutrition, inflammation, detoxification or oxidative stress. Nutritional tests show the current imbalance in your nutrient status and hormonal tests may reveal if there are any underlying hormonal imbalances contributing to your health/skin conditions. Gut tests can give us an amazing overview of what is happening in your gut and will help us to discover gut-skin connection and you will learn about the friendly gut bacteria.
We offer a sustainable plan and supportive environment for weight loss, where you will be working with our doctor and certified health coach on your weight loss goals while having an opportunity to enhance your progress by intravenous nutrition and meal plans. We also offer Fast Mimicking Diet (Prolon) 5-day package to help with body regeneration and boost weight loss.
Do not hesitate to contact us for further information.
Conditions
---
Acne
Acne is a chronic inflammatory disease of the sebaceous hair follicles.
Complexion Improvement, Skin Texture Concerns
Commonly concerns are focussed on changes in the skin and ones complexion that occur as we age. Skin specialists now believe that most of the changes that we see in our skin as we grow older are due to the sun (sometimes referred to as "photodamage").
Fat ( Love Handles, Saddle Bags, Muffin Tops )
Liposuction is the most commonly performed aesthetic surgical procedure for fat removal and body contouring.
Female Menopause
A variety of treatments and lifestyle changes can be recommended to relieve menopausal symptoms, some of which are available through the NHS and others through the private healthcare system.
Fungal Nail Infection ( Onychomycosis )
Fungal nail infections are very common. They can be treated using anti-fungal nail paints or oral medication or using laser treatment
Hair Loss ( Male Pattern Baldness, Alopecia )
Male pattern hair loss (androgenetic alopecia) is the commonest cause of hair loss in men. Alopecia areata can occur in both men and women.
Hand Rejuvenation
The hands are the second most visible area of our body. There are now a number of non-surgical treatment options to help rejuvenate the hands.
Lines and Wrinkles
The signs of ageing on a person's face start to show as early as the end of the second or the beginning of the third decade of a persons life. At first, fine lines start to form between the nose and the mouth, around the eyes and on the forehead.
Male Menopause (Andropause)
The male menopause, or andropause, is a real thing. A variety of treatments, including Hormone Replacement Therapies for men and lifestyle changes can be recommended to relieve symptoms.
Melasma (Chloasma)
Melasma, also called chloasma, is a skin condition characterised by dark patches of pigment on the face, neck, arms or upper body. It is more common in women, particularly in pregnancy, and in people with darker skin.
Pigmentation ( Age Spots, Brown Spots )
Age spots or lentigos, sometimes known as "liver spots" are medically known under the condition of hyperpigmentation. Professional skincare clinics have effective treatments to reduce the appearance of more pronounced age spots or hyperpigmentation.
Rosacea
Rosacea is a common chronic skin condition that tends to affect the face. Individuals with vascular rosacea, which tends to include symptoms such as flushing, redness and thread veins, can often be successfully treated with laser or IPL treatment.
Scarring ( Acne, Keloid, Atrophic Scars )
Scarring can affect a person's confidence and self-esteem, particularly when the scars are on the face. Depending on the type of scar and the way an individual heals there are a variety of options for improving the appearance of scarring.
Weight Loss
One of the most common forms of weight loss procedures is bariatric surgery, including gastric bypass surgery. Other weight loss programmes combine a system of dietary changes, supplementation, exercise and non-surgical body contouring treatments.
Products
---
Belotero ®
Belotero ® is a new monophasic double crosslinked hyaluronic acid designed from biofermentation using Cohesive Polydensified Matrix (CPM) technology to increase facial volume and fill wrinkles.
Bocouture ®
BOCOUTURE ®, botulinum toxin type A, has been available in the U.K. since 2008 as the brand name Xeomin ®. Both are prescription only medicines. You will require a face-to-face consultation with a prescriber to determine your suitability for treatment.
Botox
Botox ®, botulinum toxin type A, was the first botulinum toxin to gain a cosmetic licence in the UK. It is a prescription-only medicine and is licensed to treat a variety of medical and cosmetic concerns, including certain wrinkles and excessive sweating. You will require a face-to-face consultation with a prescriber to determine your suitability for treatment.
Collagen P.I.N.
The Collagen P.I.N. (Percutaneous Induction Needling) device is an automated micro-needling device. It is designed to treat a wide variety of issues, including fine lines and wrinkles, skin ageing, pigmentation, uneven skin tone, acne scars, and stretch marks.
Epionce
Epionce product range has been proven effective to reverse and help prevent the effects of visible skin ageing.
Intravita
Intravita (Intravenous or IV Nutritional Therapy) products delivers a specific cocktail of electrolytes, vitamins, minerals and other nutrients directly into your bloodstream - intravenously through insertion of a cannula into a vein in your arm.
Obagi® Medical Products
Obagi Medical Products has developed several different treatment programme systems of skincare products in addition to the Nu-Derm System, including the Obagi-C® Rx System, the Condition & Enhance® System, the ELASTIderm® family of products, the CLENZIderm M.D.™ Systems, Blue Peel®, Blue Peel RADIANCE®, an
ZO Skin Health & ZO Medical
ZO Skin Health was founded by world-renowned dermatologist Zein Obagi, MD. ZO Skin Health and ZO Medical professional skincare ranges aim to fight ageing skin, as well as treat acne, rosacea and pigmentation marks.
Consulting Room is the ONLY online cosmetic clinic search directory, for the UK & Ireland, who check that all clinics listed with us are compliant with relevant regulatory requirements for the provision of cosmetic surgery, medical aesthetic treatments, hair transplant surgery and cosmetic dentistry. To find out what this means, why you can have peace of mind and trust the checks we do for you click here.