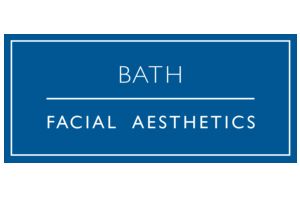 Bath Facial Aesthetics Reviews
Fairfield Park Health Centre, Camden Road , Bath , BA1 6EA
01225 Reveal Number
Call Now
Reviews
---
VS
Location: Bath
October 11, 2018
I had been increasingly conscious about the deep lines forming above my top lip and noticed them in photos and day to day life. Sally recommended a small amount of filler just to plump out the top lip and the results have been dramatic! The lines are barely visible now and I am no longer self conscious about having my photo taken! I am so happy with the results and Sally`s professionalism throughout I have recommended her to just about everyone I know!
---
I wanted lip filler for quite some time but I didn`t know where to go. After searching online I came across Bath Facial Aesthetics, their website was really informative and I instantly reached out to Sally Antcliff to discuss the procedure further. She responded so promptly and was extremely helpful and friendly. As Id explained how keen I was she went above and beyond to allow me to come in to see her on her next clinic (just 2 days later). We went through all of the relevant information and as I had no issues with my medical history we were able to go through with the procedure the same day. I could not be happier with my results! When I showed all of my friends and family they all said how great and natural they looked. My only concern was that they might stand out too much and look fake but that`s certainly not the case. Over 2 months later they still look amazing, I`m very much looking forward to returning for my top-up when its due.
---
Thank you so much Sally, for my amazing lip filler results! I was very nervous about the procedure but she made me feel fully informed, comfortable and in control of what I wanted. She is not at all pushy, but honest and has given me amazing, natural looking lips- will be back soon!
---
L. M.
Location: Bath
June 6, 2018
I approached Sally Antcliff regarding having Botox and I found her to be incredibly friendly and knowledgeable! Would highly recommend. Very pleased with the outcome.
---
B.D. Bristol
Location: Bristol
May 30, 2018
Just wanted to say thank you Marie-Claire for the treatment that I had with you last year. It`s been about 12 months ago now & I`ve been meaning to tell you for ages what a great job you did, so I`m telling you now. Very pleased, will be seeing you again. (Sculptra Treatment)
---
D.C. Bath
Location: Bath
May 30, 2018
Just to say how delighted I am with the 8 point lift yesterday, there`s a visible difference and a definite lift. Sally`s technique was perfect and painfree, and there`s absolutely no bruising or marking. So thank you so much again!
---
S.E. Bath
Location: Bath
May 30, 2018
I decided a year ago to have BOTOX on my forehead as I was vert self conscious of my frown lines. After much research on the internet I discovered Bath Facial Aesthetics. I found Dr Hamling extremely helpful. I was offered lots of advice and was reassured on any concerns I had. The injections took just a few minutes and very little discomfort. After five days I could start to see the results and after two weeks the results were fantastic. I went back to Dr Hamling for my two week check up and she thought that I could do with a little more BOTOX in my frown lines as they were still visible.This was done for me free of charge as I am only ever charged for the initial main treatment, adjustments needed are free until I am happy with the results. I intend to carry on with having BOTOX when I require it, as it has made such a difference to my self esteem. Dr Hamling is very experienced and I have total confidence in her. I could not recommend Bath Facial Aesthetics enough!!
---
A.W. Hereford
Location: Hereford
May 30, 2018
Being the first time I`d had any treatment like this I was a little anxious, but arriving at the clinic and meeting Dr Hamling, I was immediately put at ease. She was very honest and open with me about what treatments she felt necessary and the outcome. I`m so pleased with the results and even though I don`t live in Bath I will return to Dr Hamling for any future treatments.
---
L.P. Bath
Location: Bath
May 30, 2018
I was absolutely delighted with the service I received at Bath Facial Aesthetics. The consultation was clear & comprehensive, the procedure expertly executed and the results far outweighed my expectations. I would have no hesitation whatsoever in recommending this clinic
---
D.O. D.O.
Location: Bath
May 30, 2018
So pleased to have taken the plunge. Very uncertain at first, not certain that I wanted to have any treatment, but delighted to have been so expertly tweaked and Sally is excellent at seeing & administering just enough Botox to give a relaxed look. Highly recommended
---
Consulting Room is the ONLY online cosmetic clinic search directory, for the UK & Ireland, who check that all clinics listed with us are compliant with relevant regulatory requirements for the provision of cosmetic surgery, medical aesthetic treatments, hair transplant surgery and cosmetic dentistry. To find out what this means, why you can have peace of mind and trust the checks we do for you click here.