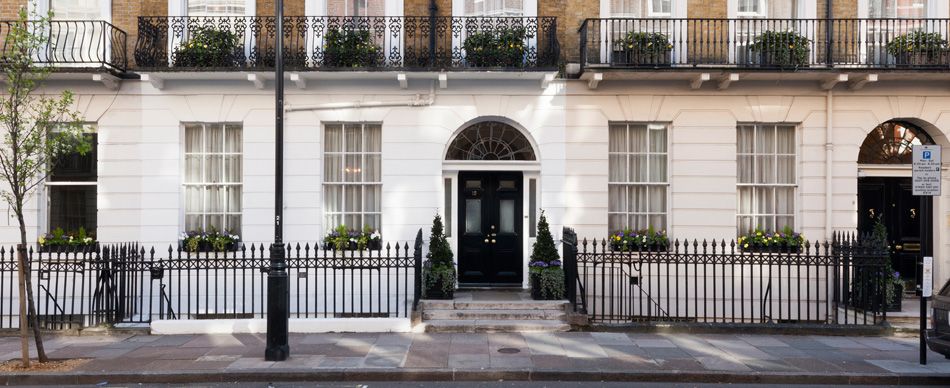 Artistry Clinic Treatments
Dr Sarah Shah Clinic, 33 - 34 Bury Street , London , EC3A 5AR
020 3 Reveal Number
Call Now
-0.0798178000000007
51.5141102
Treatments
---
Botulinum Toxin
Botulinum toxin type A, know by the brand names Botox (Vistabel), Dysport (Azzalure) and Xeomin (Bocouture), is a naturally occurring protein produced by the bacterium clostridium botulinum. It is licensed as a prescription only medicine and can be used to treat wrinkles like frown lines and crow`s feet as well as hyperhidrosis or excessive sweating. As a prescription only medicine, it requires a face-to-face consultation to determine your suitability for treatment.
Click Here to view Clinics own information on Botulinum Toxin.
Buttock Lift
There are several different procedures that can be used to improve the buttock shape and appearance. The buttock can be lifted, reshaped with liposuction or added to with implants or fat.
Cellulite Treatment (Mechanical Massage)
Cellulite is often referred to as looking like "orange peel" on the skin. Endermologie® is the world's first patented mechanical cellulite treatment technology to be approved by the FDA.
Chemical Peels
The use of chemical peels to soften and improve the appearance of skin dates back to the ancient Egyptians. Today, scientists have identified numerous forms of acid which can be used to treat skin.
Click Here to view Clinics own information on Chemical Peels.
Cryolipolysis
Cryolipolysis is a non-invasive fat removal procedure. It involves the cooling of subcutaneous fat cells, which induces lipolysis, the breaking down of the fat cells, without damaging any of the surrounding tissues or the skin.
Click Here to view Clinics own information on Cryolipolysis.
Dermal Fillers
Dermal fillers are made of various kinds of natural, man-made or synthetic materials that have been developed for injection into the skin and lips; including hyaluronic acid.
Click Here to view Clinics own information on Dermal Fillers.
Injectable Body Contouring
Injectable Body Contouring currently available using Macrolane, is the first body shaping and volume restoration product which uses hyaluronic acid, a natural component of our own bodies.
Intravenous (IV) Nutritional Therapy (Vitamin Drips)
Intravenous or IV Nutritional Therapy delivers a controlled dose of electrolytes, vitamins, minerals and other nutrients directly into your body intravenously or directly into your bloodstream through your vein.
Laser Skin Resurfacing
Laser skin resurfacing involves the removal of the outer layer of the skin using an ablative laser to improve the appearance of sun damaged skin or acne scars, lines, wrinkles, and pigment changes.
LED - Acne Treatment & Skin Rejuvenation
The use of Light Emitting Diodes (LEDs), red, yellow and blue light sources for the treatment of acne and for skin rejuvenation.
Click Here to view Clinics own information on LED - Acne Treatment & Skin Rejuvenation.
Light Treatment for Active Acne
Until recently, topical preparations and oral medications, including antibiotics, have been used almost exclusively to combat acne. Now laser & light-based technologies and photodynamic therapy had been shown to improve acne.
Lipotherapy (Injection Lipolysis)
Lipotherapy or Injection Lipolysis treatment involves the use of an injectable solution to break down stubborn areas of fat, which are then eliminated through the body`s own lymphatic system. Products include Aqualyx.
Click Here to view Clinics own information on Lipotherapy (Injection Lipolysis).
Medical Skin Needling
Medical Skin Needling, also referred to as Collagen Induction Therapy and Micro-Needling is aimed at stimulating the body's own collagen production to reduce the appearance of fine lines and wrinkles.
Click Here to view Clinics own information on Medical Skin Needling.
Non-Surgical Hair Replacement
Non-surgical hair replacement systems, also known as hair bonding or hair integration allow you to sleep, shower, swim and carry on with your life as if you had your own hair.
Platelet Rich Plasma (PRP) Therapy
Platelet Rich Plasma (PRP) therapy, also known as the vampire facelift works on the basis that the bodys own natural healing powers may slow and even reverse the ageing process .
Click Here to view Clinics own information on Platelet Rich Plasma (PRP) Therapy.
Specialist Skin Creams
There are many hundreds of different types of cosmeceutical skin care products on the market today that contain active ingredients and claim they can improve wrinkles and the appearance of ageing.
Click Here to view Clinics own information on Specialist Skin Creams.
Conditions
---
Acne
Acne is a chronic inflammatory disease of the sebaceous hair follicles.
Body Contouring
The term `body contouring` refers to a range of procedures that encompass size and weight reduction, as well as re-shaping of certain areas of the body, in some cases following massive weight loss where excess skin is a problem.
Complexion Improvement, Skin Texture Concerns
Commonly concerns are focussed on changes in the skin and ones complexion that occur as we age. Skin specialists now believe that most of the changes that we see in our skin as we grow older are due to the sun (sometimes referred to as "photodamage").
Eyes - Bags and Crow's Feet
The development of small crows feet, or shadows beneath the eyes (dark circles) can be the first signs that our skin is not as youthful and elastic as it once was.
Eyes - Tear Trough ( Dark Circles )
Tear trough rejuvenation is a relatively new treatment that is used to improve the appearance of dark circles or dark hollows underneath the eyes which appear in some people.
Fat ( Love Handles, Saddle Bags, Muffin Tops )
Liposuction is the most commonly performed aesthetic surgical procedure for fat removal and body contouring.
Heavy Brow
Eyebrow shape and position can make an important difference to how you look. Plucking them is not the only way to achieve a difference in shape, and sagging eyebrows can be lifted using surgery.
Hyperhidrosis ( Excessive Sweating )
Hyperhidrosis is the condition whereby an individual has abnormally increased or excessive perspiration or sweating which can occur most commonly on the hands, feet, armpits and groin area. Botulinum toxin, Botox is a popular treatment choice.
Lines and Wrinkles
The signs of ageing on a person's face start to show as early as the end of the second or the beginning of the third decade of a persons life. At first, fine lines start to form between the nose and the mouth, around the eyes and on the forehead.
Lip Volumising and Shaping
Lip augmentation, volumising, shaping or enhancement is a cosmetic procedure which uses various materials to plump out and re-shape the lips.
Moles, Warts, Skin Tags and Benign Growths
Moles, warts, skin tags can be both upsetting to look at and cause social and psychological unease. Thankfully though, most growths are benign and harmless, and removal is often quick and simple with reassuring cosmetic results.
Non-Surgical Face Lift ( Nefertiti Lift )
One of the most common forms of non-surgical face lift procedures is to use as combination of botulinum toxins and dermal fillers to plump out wrinkles and any volume lacking areas of skin on the face and provide lift, including the Nefertiti Lift.
Nose Reshaping ( Nose Job )
Most cosmetic procedures in this area relate to the alteration of the size or shape of the nose.
Pigmentation ( Age Spots, Brown Spots )
Age spots or lentigos, sometimes known as "liver spots" are medically known under the condition of hyperpigmentation. Professional skincare clinics have effective treatments to reduce the appearance of more pronounced age spots or hyperpigmentation.
Scarring ( Acne, Keloid, Atrophic Scars )
Scarring can affect a person's confidence and self-esteem, particularly when the scars are on the face. Depending on the type of scar and the way an individual heals there are a variety of options for improving the appearance of scarring.
Sunken Cheeks
In recent years aesthetic practitioners who study the outward signs of ageing on the face have been focussing on the loss of facial volume that occurs as many of us get older.
Weight Loss
One of the most common forms of weight loss procedures is bariatric surgery, including gastric bypass surgery. Other weight loss programmes combine a system of dietary changes, supplementation, exercise and non-surgical body contouring treatments.
Products
---
AQUALYX ™
AQUALYX™ is an injectable treatment of deoxycholate solution (containing deoxycholic acid) which is being marketed for 'Aqualysis' or 'Aquaplasty' treatment as a means of body contouring.
Botox
Botox ®, botulinum toxin type A, was the first botulinum toxin to gain a cosmetic licence in the UK. It is a prescription-only medicine and is licensed to treat a variety of medical and cosmetic concerns, including certain wrinkles and excessive sweating. You will require a face-to-face consultation with a prescriber to determine your suitability for treatment.
CoolSculpting ®
CoolSculpting® is a cryolipolysis (cryolysis), or fat freezing device, and concept trademarked by Zeltiq Aesthetics Ltd used to reduce fat in specific areas of the body, such as on the abdomen, back, thighs, hips, legs, arms and chin.
Consulting Room is the ONLY online cosmetic clinic search directory, for the UK & Ireland, who check that all clinics listed with us are compliant with relevant regulatory requirements for the provision of cosmetic surgery, medical aesthetic treatments, hair transplant surgery and cosmetic dentistry. To find out what this means, why you can have peace of mind and trust the checks we do for you click here.