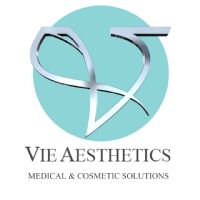 Vie Aesthetics Videos
78 London Hill Road , Rayleigh , SS67HP
01268 Reveal Number
Call Now
0.6063763999999999
51.5898724
Vie Aesthetics Client Testimonial Lindseys Story
Lindsey talking about her experience Vie Aesthetics This is part of the series: Client testimonials. Watch Lindsey as she talks about the reasons for visiting Vie Aesthetics.
Consulting Room is the ONLY online cosmetic clinic search directory, for the UK & Ireland, who check that all clinics listed with us are compliant with relevant regulatory requirements for the provision of cosmetic surgery, medical aesthetic treatments, hair transplant surgery and cosmetic dentistry. To find out what this means, why you can have peace of mind and trust the checks we do for you click here.
Vie Protocols | COVID
The Vie Aesthetics Management and Clinical Staff are closely monitoring the COVID-19 situation and we have put in place reasonable preventative measures aimed to reduce the spread of COVID
Before & After pictures across treatments at Vie Aesthetics
See some before-and-after pictures and overview of the treatments we provide.
What is the VIElift?
Animation to illustrate this innovative, signature face lift treatment which includes five treatments. The VIElift includes a thread lift with Silhouette Soft threads, a liquid facelift with Ellanse, a collagen-stimulating and volumising filler, permanent skin tightening with soft surgery using the Plexr plasma device, neck rejuvenation using Profhilo and finally natural collagen stimulation with Skinade.
Fresher look with lip and dermal fillers - Nikki
What is HIFU Treatment? Watch Samantha Tomlin's live treatment
Actress Samantha Tomlin has HIFU Treatment. Our skin remains tight when there is a high concentration of collagen and elastin in the dermis layer. When the body lowers its production of collagen, the upper layers of skin begin to wrinkle and sag. To reverse this, HIFU stimulates collagen growth by sending ultrasound energy to the dermis layer. The wave of energy causes a small injury to the tissue. However, as the tissue heals it produces new collagen that tightens the skin naturally. To achieve this, our HIFU technologies target the four different layers of skin that affect physical appearance; specifically, the epidermis, dermis, subcutaneous fat, and superficial muscular aponeurotic system (SMAS). For this reason, each different cartridge is designed to converge ultrasound at a specific skin layer depth. Amazingly, during skin and neck treatment sessions, the patient's skin becomes more firm and youthful as new collagen grows. In addition, after a single procedure, the patient's skin will continually improve as new collagen is generated. A great advantage of the procedure is the fact that you will achieve optimal cosmetic results with only one treatment session.
Launching Princess Lips in the UK and the ZO Stimulator- Red Carpet Peel
1. PRINCESS LIPS that was launched in the UK- an excellent lip filler with a higher content of HA and smart technology for more volume, longer-lasting effect, smoothness, safety and natural-looking results 2. The RED CARPET FACIAL with the Stimulator Peel by Zein Obagi (ZO) – a fantastic treatment to activate your skin cells and rejuvenate face and neck (and hands!) with no downtime leaving you with polished, radiant, glowing healthy skin- READY TO PARTY!!!! like a Princess and Prince.
Craig Lawson (Love Island) has the ZO Red Carpet Facial
We were happy to see Craig Lawson from Love Island in the Southend branch of Vie Aesthetics. for his Skincare consultation and his Medical Facial to get Red Carpet-Ready. He had one of the Vie Aesthetics tailored Facials that so many of our customers swear by. Craig Lawson had the LUNCH TIME RED CARPET PEEL. this is Zein Obagi Stimulator rejuvenation pee, which creates a more radiant skin tone with10% Citric, Lactic and -Glycolic acid. The results are increased skin clarity, with moisture rich cleanse, gentle exfoliation, peel, brightening mask with Arbutin and green tea to minimise skin pigment and finishing off with ZO stabilisation formulae and SPF.
Lip Correction and Enhancement - Amelia's Story
Watch make-up artist Amelia's testimonial about her lip correction and then lip enhancement at Vie Aesthetics. Be smart when it comes to having your lips enhanced with fillers. So many people have had to learn this the hard way. Amelia is one of them. She came to Dr Liakas at Vie Aesthetics after she had developed horrendous hard lumps in her lips, following a treatment she had somewhere. Amelia regretted afterwards not having gone to a clinic with professional medical staff and guaranteed top-range products and aftercare. When she came to us at Vie Aesthetics, we made sure to help her get rid of the horrible hard lumps first. In this the video testimonial you see her on the day she is now ready to have her lip filler treatment done in the correct and safe way.
What is the Aqua Facial?
Aquafacial is a non-invasive treatment that rejuvenates and protects facial skin. AquaFacial is a solution for improving the appearance and texture of the skin quickly and easily.
Is Princess Filler Good for Lips? Kimberley Discusses her treatment.
Princess® Filler – A monophasic hyaluronic acid gel filler which has many applications, including the treatment of moderate to severe wrinkles, lip contouring and volumising; as well as treating forehead furrows, glabellar (frown) lines and wrinkles around the mouth.
Nicole Gibson undergoes a Cheek-to-Cheek procedure
Actress and Model, Nicole Gibson, is having a cheek filler and a bum lift and Vie Aesthetics by Dr Liakas
Mike has the VIElift for men
Psychologist Michael Power was looking for a non-surgical way to get rid of lines, wrinkles, jowls and all the the age-revealing tell-tale signs on his face and neck. At Vie Aesthetics, we have created the VIElift- a non-surgical combination treatment that does exactly that. VIElift, our signature non-surgical face and neck lift, is the result of decades of experience in aesthetic medicine and expertise in the science of ageing and practice in age management and the use of cutting-edge, top range procedures in Medical Aesthetics. Our VIElift incorporates a tailor-made combinations of five award-winning cutting edge anti-ageing procedures: * Thread lift with Silhouette Soft * Liquid facelift with Ellanse, a collagen-stimulating volumising filler * Permanent skin reduction and tightening with Soft Surgery using PlexR * Neck rejuvenation with Profhilo- a revolutionary high-density HA filler * Natural Collagen stimulation with Skinade-an super formula drink Instead of paralysing or freezing the face, or filling areas of the face where nature didn't intend, these newer, more contemporary treatments encourage the body to lay down collagen where it is supposed to be. Ideally treatment should be carried out three months before any big event to allow the body's own collagen stimulation to kick in. The result? Firmer skin on the face and neck with none of the tell-tale signs of aesthetic treatments such as frozen face or puffy lips. That's right, you won't look like anything has been 'done' – you'll just look like a better, more youthful version of yourself. All five elements of the VIElift are non-surgical and do not require a hospital stay, or the use of a scalpel. There is no cutting, no general anaesthetic and minimal downtime. Each provides instant results which get even better over time as the body is stimulated to return the face and neck to its natural best. With all its 5 elements, which are top treatments in their own right, and the excellence and expertise of our doctor you will see an immediate effect. But, better even, the effects of the VIElift will develop in the ensuing weeks after treatment. This is a progressive process during which the body produces collagen to heal the skin where it has been treated – which brings about a natural tightening. This initiates a biological lift and you will notice your skin becoming more radiant and firmer and returning to the youthful shape of your younger self.
Nicole Gibson has tear trough filler
Actress and Model Nicole Gibson is delighted with the instant results of her eye rejuvenation treatment with dermal filler by Dr Liakas.
Lady Blossom - Jeanie Clarke at Vie Aesthetics
PlexR Eye Lid Lift - Jacquie's Treatment Demonstration
For non-surgical blepharoplasty, we use soft surgery with PlexR® which is a revolutionary and patented innovation, opening a new and exciting frontier in the fields of Medical Aesthetics.
PlexR Non-Surgical Blepharoplasty - Angela
Mum and Personal Trainer Angela has her first session of the non-surgical eyelid lift with PlexR Fusion Plasma by the expert in non-invasive Medical Aesthetic treatments.
What is Plexr eye lift / Non-surgical Blepharoplasty?
This video is about non-surgical blepharoplasty with PlexR- an innovative treatment to correct hooded and droopy eyelids that has amazing permanent results. Non-surgical blepharoplasty is performed by Dr LIakas at Vie Aesthetics without cutting. The result is immediate reduction of the excess skin on the upper or lower eyelid, as well as the shrinking of the excess skin in the external region around the eye. The benefits are also the improvement of the expression lines at the corner of the eye and the cheekbone ("crow's feet"). This blepharoplasty technique is defined as "dynamic" as it enables the practitioner to ask clients to open and close their eyes during the treatment. A typical session will last no more than 30 minutes and the tiny point-like crusts will fall off after 3 to 7 days.
What is Regenera Activa Micro-grafting Hair Transplantation?
VieStem Hair with Regenera Activa - Micro-grafting Hair Transplantation at Vie Aesthetics http://www.vie-aesthetics.com/get-your-hair-back-with-stem-cell-therapy-at-vie-aeshtetics/