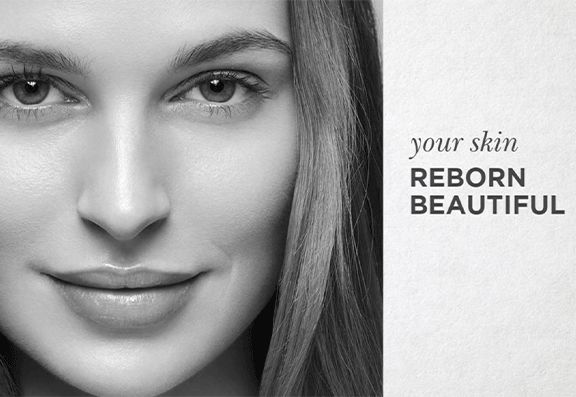 The Natural Skinn Company Reviews
175 Knightlow Road, Harborne , Birmingham , B17 8PY
0121 Reveal Number
Call Now
-1.95594389999997
52.4678949
Reviews
---
Michelle o'rourke
Location: Birmingham
November 4, 2022
I had a back ,neck and shoulder massage. The clinic is very clean and inviting. The therapist was very professional and knowledgeable. Perfect amount of pressure which I had selected in my consultation document. I will be returning.
---
Victoria Pollard
Location: Birmingham
November 2, 2022
Really great experience, tailored massage for my requirements. Felt very relaxed and all tension released. Would definitely revisit and recommend.
---
Maggie Watson
Location: Birmingham
November 2, 2022
Mid way through treatments and wanted to give an honest review of how its going so far. My first time of doing anything like this and from the first phone call Valeria has made me feel comfortable, explains everything really well but most of all she my biggest cheerleader and genuinely wants me to get the most out of my treatments. Lovely, relaxing venue, easy to get to and parking is no problem. I highly recommend that you get in touch for your consultation. Everything is about you and not just sales. Natural Skinn Company is really boosting my confidence, helping me achieve my goals too. You will not be disappointed!! Will review again as having more treatments.
---
Heather Easton
Location: Birmingham
October 4, 2022
I enjoyed a fantastic full body massage with Igor. I left feeling wonderfully relaxed and will definitely use this service again. Highly recommend the massage.
---
Carol Malins
Location: Birmingham
October 3, 2022
Just had a great massage with Igors at The Natural Skinn Company. This is my second visit and I will definitely return soon. Very relaxing and professional massage.
---
Deirdre Dias
Location: Birmingham
March 8, 2022
The massage was very nice. The room could have been a little warmer and a towel would have been better than a blanket to cover with during the massage. Overall very pleased with the experience and very relaxed!
---
Neena Parkash
Location: Birmingham
February 9, 2022
Really good relaxing massage. Very good and a friendly service. Igor was really great.
---
Fatin Ali
Location: Birmingham
February 8, 2022
I really recommend the Natural Skinn Company for anyone looking for skin treatment. I've been there since 2018 and keep visiting until now.Val is such a lovely lady and she knows very well about the skin treatment. She's knowledgeable and recommends me skin treatment such as hydration, skin peeling, microdermabrasion and etc. The place is so clean, relaxing and excellent customer services. Always happy with the service they provide.
---
Julie Cox
Location: Birmingham
February 1, 2022
Great relaxed calm atmosphere. Igor gives a very good back, shoulder, neck massage. Felt like a new woman on leaving. Much better movement, shoulders feel great.
---
Elle D
Location: Birmingham
January 18, 2022
My massage with Igor was wonderful, totalling relaxing and loosened up my shoulders so much. The salon itself looked lovely from what I saw. Great experience!
---
yousef golzar
Location: Birmingham
January 17, 2022
Very professional, excellent kind caring and relaxing experience highly recommended
---
annh 47
Location: Birmingham
January 5, 2022
First visit to Natural Skinn Company for massage with Igor and was excellent. Would recommend
---
Baljinder Hundal
Location: Birmingham
January 4, 2022
Highly recommend this place . Excellent customer.service and fantastic results since I have been having.my facials.
---
jackie crook
Location: Birmingham
December 15, 2021
Had a back neck shoulder massage for half an hour couldn't have spent my lunch time better he was very good ,I felt very relaxed and better in my self afterwards
---
Clare Finnegan
Location: Birmingham
December 9, 2021
Thoroughly enjoyed my massage - just right amount of pressure and very relaxing. I shall look forward to returning.
---
Jess Brabant
Location: Birmingham
December 6, 2021
I am currently doing a course of treatments to tackle my acne scarring and the results are phenomenal and I'm only on session 2. Valeria is so knowledgeable and is excellent at tackling any skin problem. I would recommend her to anyone. If you are self conscious about your skin like I am, honestly you will not regret it, as it really will change your life.
---
Richard kendrick
Location: Birmingham
November 16, 2021
Just had back and shoulder massage from Igor. Amazing. Lovely atmospheres and so freindly. Would recommend highly. Many thanks Richard
---
Stacey Twist
Location: Birmingham
November 11, 2021
Just had the best massage ever. Thank you Igors, you really got that knot out of my shoulder, its feels such better now. Great deal on groupon, glad I had it brought me. Thanks again.
---
Tazz. CeCe
Location: Birmingham
November 10, 2021
I have been coming to Val for over a year for facials. She has provided great treatment and advise on my acne scars and my skin has since been improving. The salon is lovely and a great atmosphere to relax. Would 100% recommend
---
Rimsa Ali
Location: Birmingham
October 19, 2021
I had a microdermabrasion with face mask done by Val. It was the best service I've received. The salon was spotless and relaxing. She made me feel at ease right away. After the treatment she provided me with more information on further treatment that will be helpful for my acne scars. I would 100% recommend, she's lovely!
---
Viktoria L
Location: Birmingham
February 18, 2021
Would very highly recommend all treatments as Valeria made wonders with my skin. Looks and feels so much better. Feel at least 10 years younger.
---
Jean S
Location: Birmingham
February 7, 2021
I had 3 Microdermabrasion sessions and 1 Frozen facial treatment so far and I can honestly say they are amazing. From the very first photo to the 3rd photo today my skin look amazing and really fresh. These treatments really do work.I am looking forward to the rest of the sessions. This Natural Skin company is so professional . Such expertise and care given at all times. And also puts you at ease when discussing treatments
---
Kavita S
Location: Birmingham
January 10, 2021
I have been going to Val for over a year now for facials and more recently for laser. I suffered with acne scars for many years but have seen amazing results with Val. The results from laser are the best I have ever had and I love all the environ products she has recommended! Couldn't be happier with the service and would recommend her to everyone!
---
Kerry W
Location: Birmingham
November 16, 2020
Amazing service from Val! And amazing results! Will not stop until she is happy let alone the customer. Her knowledge and expertise allows you to trust and guide you!
---
Viktorija Zvingele
Location: Birmingham
November 10, 2020
If you're looking for high quality, spotless and modern salon I highly recommend it. All treatments are done by Val, she is the most passionate person I met in my life. She absolutely loves her job and treats you like a top class customer. She is so attentive, knowledgeable, always there to support if you have any questions or problems. Been having treatments for over a year now, wouldn't go anywhere else. And definitely highly recommend her
---
Gill K
Location: Birmingham
November 8, 2020
It was brilliant, thank you!!! I've just had course of 3 Frozen Facials with Val at The Natural Skinn Clinic. Getting so many compliments from everyone as to how much better my skin has gotten. Val is very professional and the aftercare deserve a full 5 star rating! After being to various clinics I have finally found a place that can give me the results I have been looking for, for a very long time! I will definitely be recommending family and friends!!
---
Christine Bains
Location: Birmingham
November 3, 2020
I have recently been having laser hair removal and I have to say I have noticed such a difference in the reduction of hair! It was very informative and clear about the procedure and what to expect, also so helpful with giving me little tips I could do at home to help to achieve the best results. The location is excellent, clinic is very clean and warm. Valeria is very professional and kind. Would definitely recommend o others.
---
Jodie R
Location: Birmingham
September 6, 2020
I went to see Valeria today, I've been experiencing bad spots/blemishes since having my son last year. I had Microdermabraision and a hydrating face mask which was really lovely, I would recommend. She gave me lots of advice re skin care and my skin post baby. She clearly knows her stuff and was very passionate/clear when explaining to me. She didn't insist on selling me products either, which was nice - she advised on how I can adapt what I am already using. Lovely lady and her treatment room was absolutely spotless. She is adhering to all Covid advice. I would definitely recommend x
---
B A
Location: Birmingham
September 6, 2020
Great customer service, the atmosphere is calm and relaxing. When I'm there I never want to leave, the treatments are so well carried out. I would recommend this service many times over.
---
Donna H
Location: Harbourne
August 16, 2020
Val is very professional and explained everything during my consultation and skin patch test. She explained every step of my treatment and monitors my day to day results. I had Plasma pen treatment a month ago today . So,so pleased with the results already and still have two months for skin tightening . Highly recommend The Natural Skinn Company, Harbourne
---
Consulting Room is the ONLY online cosmetic clinic search directory, for the UK & Ireland, who check that all clinics listed with us are compliant with relevant regulatory requirements for the provision of cosmetic surgery, medical aesthetic treatments, hair transplant surgery and cosmetic dentistry. To find out what this means, why you can have peace of mind and trust the checks we do for you click here.