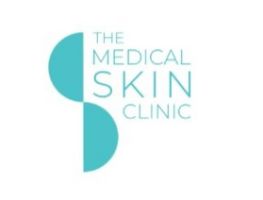 The Medical Skin Clinic Reviews
16 Crown Walk , Newmarket , CB8 8NG
01638 Reveal Number
Call Now
Reviews
---
Sarah Peoples
Location: Newmarket
April 21, 2021
Was just treated for wrinkles now that they've opened back up and had another great experience. Everything was quick, professional and very clean. Highly recommend!
---
Ali Ridley
Location: Newmarket
March 7, 2021
I attended my appointment today at the clinic in Newmarket. I have alway found Chrissie & Nikki to be so professional in my treatment & would have no hesitation in recommending the clinic to friends! Thank you x
---
Maria Haley
Location: Newmarket
March 7, 2021
The Medical Skin Clinic has performed facial treatments on my face. As a 50 year old I found my skin being very dull lacking elasticity and dehydrated. My face was lacking the glow. So I booked a consultation. The consultation was very informative and we discussed my issue and treatment available. They were highly professional and made me feel very comfortable. I was looking & considering for this treatment for a while and I did not feel highly confident in the high street beauty salons. When it comes to certain treatments I am a firm believer that you need to seek professional advice, and not to skimp on price. You have one face, and you need to leave this to the trained professionals to help you. I was booked in shortly after my consultation with an excellent follow up. Straight after my treatment I felt the difference. After now a week having incurred no issues at all my face feels 10 times better. I am now waiting for my second treatment later on this month, and I will of course see more positive and happier results again! Would I recommend the Medical Skin Clinic? Yes Yes and Yes. For all of you out there, I would recommend this place first. Book a consultation or call them. I promise you will be in good hands. They are quick, responsive and they do not pressure you into anything you are not happy or uncomfortable with, in fact the opposite. They have a very informative website, so if you are thinking of having any work done go to the website, for sure after you have seen the site you will call them. I am not new to facial treatments , and I am extremely happy with the results. The best way to get back a natural youthfulness back in your face! Call them! I will not be going anywhere else for treatments, as I feel it is important with your face to keep constant with someone that knows your skin and then can advise you on future treatments. And this place is the Medial Skin Clinic. As I said you have only one face, it deserves the best care.
---
Gillian Robbins
Location: Newmarket
February 8, 2021
Due to age and a history of smoking my lips had lost definition so I contacted the Medical Skin Clinic....the service I received was second to none and after the initial consultation I was happy to continue with my treatment. The result was better than I could imagine, would certainly recommend this place, I am so so happy with my result.
---
Breigh Rebert
Location: Newmarket
January 10, 2021
Great experience! She was so nice and professional. I was able to schedule my appointment quickly after my initial consultation. Very informative on the procedure (Botox injections) and what to expect as well as giving you realistic expectations. Prices were very reasonable as well. Highly recommend.
---
Sue Skolfield
Location: Newmarket
September 20, 2020
I didn't know what I wanted done. I just wanted to look younger and fresher. Chrissie advised me on what would benefit me most and I proceeded with the treatments she recommended. I am so glad I did. My husband says I look 10 years younger. Chrissie is very professional and puts you totally at ease. I highly recommend her and The Medical Skin Clinic. I will definitely be coming back
---
Melissa Thorn
Location: Newmarket
August 2, 2020
Very professional, flexible And knowledgeable staff! Love my results, a very natural but noticeable difference.
---
Elaine Hurrell
Location: Newmarket
July 5, 2020
April 2021 Another great result from Chrissie. The corners of my mouth and below had slightly sagged causing small lines/creases but Chrissie was able to lift this and smooth out the lines with cheek fillers and also a small amount of filler in the chin crease. Also had some in the jaw line which tightened the skin to prevent any sagging jowls and give a more defined outline. Amazing result. Dec 2020 Had 2 areas of muscle relaxing treatment to minimize the frown line in the middle of my eyebrows which I have now had on several occasions, and also on my forehead as a preventative measure. The results are not instant but over time this has made an improvement and prevents ageing lines from growing. Great professional service. August 2020 Lip Fillers: I generally have a top-up every year and have had 1ml of filler in top & bottom lips to create fullness and maintain a youthful appearance whilst looking natural. It's a small procedure and makes a great improvement. The numbing cream is amazing and you don't feel a thing. Highly Recommended. July 2020 Following cheek filler in January, I have now had ½ ml added to each side of my cheeks to maintain volume and create a lifting effect making my smile lines seem smoother. Also had a small amount of filler added to the smile lines and chin to enhance the overall appearance. Great Results! June 2020 Thankfully the Medical Clinic is open as my frown line was beginning to grow. It's surprising how much improvement Botox has made, as I didn't realise until I was overdue my appointment due to lockdown. I also had the treatment to minimize the fine lines round the corners of my eyes (crow's feet), so hopefully over time this will soften their appearance. I thought this would be quite painful but it wasn't at all. Chrissie always chats to make you feel at ease, so it takes your mind off what's happening. Extremely professional and safe. Had 1ml of filler to each side of my cheeks (on the cheek bone) on this occasion which has minimized the deep smile lines around my mouth (nasolabial lines) as it causes a slight levitation of any saggy skin and enhances the overall profile of the face making a significant difference to any fine lines also. Great result!
---
Morgan Myres
Location: Newmarket
May 17, 2020
I was warmly welcomed upon arrival to a clean professional space where my treatment was given in a very careful and precise manner. I was made to feel very comfortable and felt I was easily able to ask any questions I had. It was a great experience and overall would recommend to others in the future!
---
Nicola Gabb
Location: Newmarket
May 10, 2020
Always outstanding advice and treatment. Chrissie is honest and her extensive knowledge very apparent. She delivers treatment with great care and attention, having considered carefully the best options for you personally. I would not hesitate to recommend Chrissie and the clinic. Indeed, I have strongly recommended her to many people.
---
Consulting Room is the ONLY online cosmetic clinic search directory, for the UK & Ireland, who check that all clinics listed with us are compliant with relevant regulatory requirements for the provision of cosmetic surgery, medical aesthetic treatments, hair transplant surgery and cosmetic dentistry. To find out what this means, why you can have peace of mind and trust the checks we do for you click here.