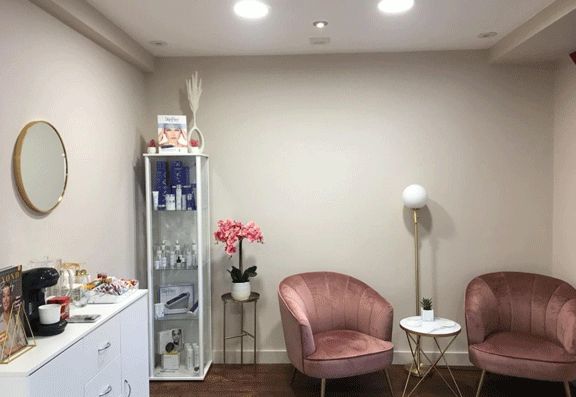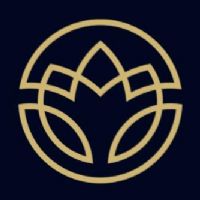 The Bloom Clinic Reviews
Unit 30, Skylines Village, Limeharbour London , Canary Wharf , E14 9TS
07815 Reveal Number
Call Now
Reviews
---
Shell Collins
Location: London
August 25, 2022
I'm so glad I found Dr Rita. She is so professional, friendly and knows what she's doing. I've never trusted someone with my face, as much as I do with Rita. She has a wealth of experience which shines through when she explains everything you need to know about your treatment and more, leaving you feeling safe and in very good hands. I recommend Rita to everyone.
---
Lipi Begum
Location: London
August 25, 2022
Dr Rita is such a lovely and welcoming person. I have been having chemical peels for pigmentations and have seen a difference which has now boosted my confidence. I trust and recommend Dr Rita, her services and experience
---
Aneliya A
Location: London
August 18, 2022
Highly professional and friendly service, bespoke result, clean and relaxing interior. Felt very safe and well taken care of all the way through with Dr Nandi!
---
Antonia Moczarski
Location: London
August 17, 2022
I am very impressed by Dr.Nandi… Pain wise it was absolutely tolerable, barely felt a pinch. As for the results, this is exactly what I wanted and envisioned, seamless, "hydrated effect" and most importantly, natural looking!! My lips look full and luscious, but the shape are natural and perfect! I will definitely be coming back.
---
Joanne Peters
Location: London
August 11, 2022
Wonderful service with so much care and attention given. It's the first time that I didn't even feel the needles ! So gentle… Brilliant results from my 3 areas of Botox and I was so impressed, that I've even booked to have fillers and a special face treatment to help with pigmentation! Would highly recommend .. Thank you
---
S B
Location: London
July 18, 2022
Dr Nandi's professional advice and treatments for my skin has seriously been life-changing. What you get at The Bloom Clinic is exactly what you see, an experienced Doctor with an extensive aesthetics background that will personally provide treatments to each and every one of her clients after a thorough and honest consultation. I cannot recommend her enough. I was initially concerned about my under eye circles but didn't want any type of fillers due to a bad experience in the past elsewhere. She talked me through an alternative called Sunekos (a skin booster) which worked just as she said it would within a week! I also wanted Botox for the first time and she took the time to make sure I would achieve my desired look. Since starting my Sunekos and Botox treatments, I've had a lot of compliments from friends and family. I'm actually looking forward to going back in future - and I've always been quite hesitant about needles and bruising but she made it a comfortable and relaxing experience for me. Oh, and absolutely no bruising! Amazing!
---
michelle turner
Location: London
July 14, 2022
Rita is absolutely amazing! Love the Bloom Clinic, it's an amazing, calming place & love Rita, so lovely, friendly & welcoming…..will definitely be booking more treatments with this amazing lady, 10000% recommend!
---
Danaja Podgoršek
Location: London
July 12, 2022
Dr Rita is incredibly professional and patient. She gave me an in depth consultation before the treatment and I could not be happier with the result! Will definitely come back!
---
Soph Forster
Location: London
July 11, 2022
Visited dr Rita for the first time this week and felt really comfortable from the moment I got there. she is very knowledgeable and listens to your skin concerns! Thanks I will be back!
---
Laura Stephanie
Location: London
May 18, 2022
I had such a great experience with Dr Nandi, she really reassured me, provided the important information for my procedure and answered all my questions. As a first timer when it comes to filler I felt safe and I recommend her services, will be going again
---
Stamenova Aleksandra
Location: London
May 18, 2022
Dr Nandi is incredibly sweet, attentive and professional. She took her time to explain all the details about the procedure I was having and I'm in love with the results. Will definitely use her services in the future again.
---
Tiffany Minta
Location: London
May 10, 2022
absolutely love it here! this is my 3rd… or 4th dermatologist and i'm happy to say i've found a keeper. Rita is absolutely amazing! she knows exactly what she's doing as she's had so much training, (i ask a lot of questions), the clinic is lovely and clean, she makes you feel so comfortable and let's not forget how great the prices are! skin care doctors are known for charging an arm and leg but her prices are amazing… and to think i randomly found her on google. I did my fourth peel yesterday and i'm in love with the results already can't wait to see what i look like in a year!!
---
M N
Location: London
March 8, 2022
I am so glad that I found Dr Nandi! She is such a lovely person! I went in for the sunekos treatment. I had a no-rush consultation where Dr Nandi took her time to explain what the treatment is, the process and answer any questions/concerns I had. So far, I have had 1 sunekos treatment and have already seen a remarkable difference in the discolouration around my eyes! I'm so excited to complete the treatment with Dr Nandi. I know I am in safe hands! Also, the aftercare you get with Dr Nandi is amazing! I would totally recommend The Bloom Clinic! Thank you Dr Nandi!
---
Heather Browne
Location: London
March 3, 2022
I found Dr Rita while looking for someone reputable to treat my skin (acne, redness and aging) . Her background speaks for herself and not only is she extremely competent and an expert in her field, her patient manner is absolutely second to none. Each consultation is tailored to your exact needs while helping to build a long term skin plan! She is also super lovely to chat to and there is zero pressure in the consultation like you might find in other clinics. She just wants to make sure you are happy with results while making her services accessible and affordable. After 4 weeks my skin is already glowing and acne has significantly gone down! Her follow-up care is also fantastic - checking to make sure there are no issues while providing me with lots of samples to make sure I get the best skin protocol for me!
---
Rebecca Kleiss
Location: London
February 8, 2022
I'm so happy I found Rita and the Bloom Clinic! It can be hard to find someone you trust with your skin, but Rita has always made me feel very comfortable as she is so knowledgable and a caring practitioner. She explains the treatments very detailed and the outcome is better than I could wish for - I can't recommend her enough!
---
I walked out of the clinic muttering, "there's no way I'm not dropping a review about this". First, I had a no-rush consultation, got my skin examined and a skincare regimen recommended to address acne and pigmentation. Then I went in for a course of glow chemical peels and I got the softest smoothest skin after just one treatment. I can't wait for my second and third treatment and to start on my recommended facial care routine,I'll be back for progress report.. Thank you Dr Rita for giving the gentlest pamper, being so knowledgeable, friendly and yet professional. Highly recommended, a doctor + beautician = best hands.
---
5 stars are not enough; I should be honest. I am delighted with the result, I have my cheeks done, and the result is very natural and amazing. Rita is a beautiful person; I am glad to have met her because she is so kind and precise. She really loves her job; this is very important to lead to great results. She is an expert in this field. I highly recommended visiting her, and I am sure that you will always go to this clinic. I am really looking forward to seeing Rita again for other treatments.
---
Ivan Donchev
January 28, 2021
Thank you. I am happy with your hospitality, attitude, care after the procedures and professional work on my face, I like the change, and everyone notices it. I am glad that I chose you, you are a professional. I highly recommend. Thanks d-r Rita.
---
Dr. Nandi is clearly a very professional and helpful doctor who strives to help her patients and their skin concerns. She gave me very helpful advice on ZO brightening system which I've been using for 4 weeks and I've noticed a brighter, more even toned skin. I'm also using the retinol by ZO. As an adjuvant, I'm drinking the skinade drink daily and I have noted more suppleness in my skin quality. I don't mind the taste and I am going to try it for 90 days to see more benefits. As a consultant surgeon myself, I would highly recommend Dr. Nandi to anyone seeking aesthetics advice. She's knowledgeable and very generous with her time.
---
Silvina Cruz
January 12, 2021
I had Sunekos in the Bloom Clinic , Rita the doctor was really good with the information, and the treatment was great , my skin looks great only after the first treatment. I'm looking forward for the second one.
---
Israt R Chow
December 21, 2020
After discovering The Bloom Clinic on Instagram and seeing the evidence of qualifications & high levels of expertise that Dr Nandi possesses, it was evident that I was going to book at The Bloom Clinic to help reduce my Bruxism. I knew immediately after seeing Dr Nandi's qualifications, I was going to be in safe hands & I'm very glad to say that Dr Nandi delivered beyond my expectations. Not only does Dr Nandi have a friendly & kind personality, her knowledge is fantastic and cohesive, she thoroughly talked me through Bruxism, the implications and side effects, whilst taking the time to understand my journey with Bruxism - how it impacts me & to what extent does it impact me in my daily life. During the Botox procedure, Dr Nandi talked me thorough every step of the way to ensure I knew what was happening whilst allowing me to experience a pain free procedure. I find Dr Nandis attentiveness and naturally empathetic & caring approach towards her clients very nice and thoughtful to experience, it allowed me to feel further confident in Dr Nandis expertise whilst leaving The Bloom Clinic with knowledge that I didn't have beforehand. All in all, I wholeheartedly recommend Dr Nandi - not only are you investing your time, energy, money & most importantly your skin in an aesthetic practitioner who is immensely experienced, you'll also be receiving great attentiveness to your concern & given those two factors are immensely vital in the success of an aesthetics procedure, you won't be leaving empty handed - though rather with effective results & knowledge.
---
Dr Rita Nandi is very professional and explains each step of the procedure, she takes time to reassure you if it is a first time having a filler treatment, and answers any questions you may have. She is a very patient doctor who takes time and looks after her clients before and after the procedure, unless other clinics! I had fillers on my cheekbones and my chin and the result is very natural and beautiful and it was not painful at all. I will definitely have another treatment soon with Dr Nandi for my jawline.
---
Camilla Hayes
December 14, 2020
Fantastic treatment in very caring professional hands.
---
I had my lips filled with Dr Nandi last month and honestly I couldn't have hoped for a more amazing first filler experience. I've never had anything like this done before and I was extremely nervous, but Dr Rita made me feel unbelievably relaxed and taken care of. She saw to my every want and need and covered every base possible to ensure my health was first priority, and then the results of the procedure were incredible! I never knew my lips could look so good!! They look so natural no one even suspects I have filler, which is exactly what I wanted. I look forward to seeing her again for every treatment of this type I have in the future. 10000% would reccomend!!!
---
Shannon O'Leary
November 28, 2020
Great service, both professional and friendly, love my new lips thank you Dr Rita!
---
Consulting Room is the ONLY online cosmetic clinic search directory, for the UK & Ireland, who check that all clinics listed with us are compliant with relevant regulatory requirements for the provision of cosmetic surgery, medical aesthetic treatments, hair transplant surgery and cosmetic dentistry. To find out what this means, why you can have peace of mind and trust the checks we do for you click here.