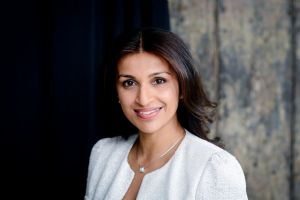 S-Thetics Reviews
Marlborough House, 45 Wycombe End , Beaconsfield , HP9 1LZ
01494 Reveal Number
Call Now
-0.638981599999966
51.6014141
Reviews
---
I have just gone through a course of EndyMed skin tightening treatment with S-Thetics clinic in Beaconsfield and couldn't be more delighted with the results! After having a consultation with Miss Sherina Balaratnam about the non invasive treatment options, I decided to undergo the 6 treatments of EndyMed. The treatment lasts 1.5 hrs per session and feels similar to a hot stone massage. Concentrating on the chin/jaw, cheeks and eye area. Before starting the course we took images of my face and skin to have a clear comparison at the end of the course of treatments. I was absolutely blown away by the results and felt like I was looking at an image of myself 10 years younger. My face looked youthful, more defined, plump and healthy. For anyone looking for a non invasive treatment to roll back the years, I can't recommend this treatment or clinic enough. It's clear that fantastic results only come from putting yourself in the hands of fantastic practitioners.
---
A Pratsides
August 3, 2021
After going through the EMSculpt treatment last year and being blown away by the results of loosing 6cm around my waist in only 4 weeks, I then discussed the benefits of going through the new EMSculpt Neo treatment with the S-Thetics team. I had already seen the benefits of the original EMSculpt treatment in terms of visual results but also my training ability when exercising. I found my abs and core were working at a level I had never got to before, giving me more defined and stronger abs. With the new EMSculpt Neo which achieves even greater results of breaking down fat and building muscle, I see EMSculpt as a treatment I will build into my annual treatment plan to future proof my body. I was conscious that after two years of not being in a bikini and also turning 40, I wanted my body to be in the best condition possible. After 4 treatments of the new EMSculpt Neo, which feels much more comfortable than the original treatment as it now includes heat, I looked at my before and after images and they looked like two different people. My physic is now at a level I haven't been able to achieve since before having children. I write this review from my holiday where I am wearing my bikini body confident. EMSculpt Neo has achieved what I could never do by exercise alone and I feel stronger and confident for it, could not recommend enough.
---
A Pratsides
November 23, 2020
For most of my adult life I have neglected looking after my skin. Going from one skincare brand to the next and not sticking to a routine. I had been introduced to the S-Thetics clinic through their educational event, and found this insightful, particularly the information on topical skincare. I followed up with a consult with Miss Balaratnam, to discuss my areas of concern and was prescribed a bespoke skincare routine. This routine was easy to follow, and I started to notice an improvement of the consistency and texture of my skin within weeks. I then added in facial treatments within clinic which were both results focused but also very relaxing. All progress within clinic is tracked on the sophisticated visia technology, so you are able to see the difference in the skin and the areas of improvement which I found highly satisfying. But more importantly I was feeling more skin confident, able to go on the school run without makeup and empowered with finding a routine that was going to allow my skincare to be in the best possible condition as I age. The team and the clinic are highly professional and informative but make you feel relaxed as soon as you walk through the door. I would have no hesitation in recommending the clinic and actively do amongst friends!
---
The best in skincare After years of neglecting my skin and having no set skincare routine. I spent time looking into a skincare professional who would offer me a consultative approach and not try and push me into a skincare route that wasn't 'me'. After finding fantastic reviews on the S-Thetics clinic, Clinical Director, Miss Sherina Balaratnam gave me an in-depth, professional and nurturing consultation. I talked through the fact I wanted to start protecting my skin and wanted to age in a natural way. I was prescribed a bespoke skincare routine that I could begin at home to start improving the condition of my skin. The results even after a 4 week period were transformational, my skin felt fresh, brighter and had a more consistent look. Next I visited the beautiful clinic in Beaconsfield, highly discreet and extremely professional from the moment you walk through the door. The team were warm and welcoming, which immediately put me at ease. I had an intraceuticals facial which was a luxurious and relaxing experience, with the practitioner stopping after completing half the treatment and showing me the before and after effects. The results blew me away, my cheeks looked plumper and my eyes open with a glow and freshness I hadn't seen on my face for a number of years. Friends commented on how amazing my skin was looking, the ultimate feel good factor! I now feel heading into my 40's that im in great hands when it comes to my skin. I'm excited to work with the S-Thetics team to achieve my long term goal of ageing well, with healthy and glowing skin. I can't recommend S-Thetics and the team enough, they are leading the way in the choice of treatments they offer, all in a highly professional and supportive way.
---
Ruth Miller
March 27, 2020
The clinic and staff are the best in the business for several reasons: the technology they use for treatments is ahead of the market and they are always the first to introduce new products, and their staff are excellent with fantastic experience, training and approach to working with customers to ensure the regimen they recommend is personalised to you individually. Highly recommend!
---
Deborah Brady
December 8, 2019
I have been a client of S-Thetics for over 3 years now and continue to appreciate the holistic and professional approach of the team. The clinic is highly recommended by me, it is worth my long drive to get this level of treatment.
---
CarolineCy
November 12, 2019
5 star experience- Highly Recommend I had my first dermal filler appointment two weeks ago at S-Thetics and I am really very pleased with the outcome. Miss Balaratnam and her team go above and beyond to ensure you are prepared and comfortable throughout, from consultation to aftercare. Post-treatment there was some minimal swelling and no bruising, all credit to Miss Balaratnam's technique as I do bruise easily and did expect the worst from an invasive procedure. My results are natural, subtle and I feel refreshed rather than different.
---
Two weeks ago, I was a laser-novice and was nervously excited at the prospect of my PicoSure treatment. I had freckles / age spots that had appeared over the years and scarring from breakouts I have been covering up with concealer for years.. even with using IS clinical products for a number years and my skin quality being pretty decent, I envied an even skin tone and it seemed unattainable. My PicoSure treatment had a lot riding on it, if it could, it would have crumbled under the burden of my expectations fuelled by the rave reviews and the science behind the laser. I was made comfortable, numbing cream applied, talked through what to expect and off we went... it was uncomfortable, sure, but not at all painful like I thought, cool air was at hand to soothe the treated skin. My skin took a mere day and a half to go from pink to normal after treatment.. I never had to hide away, I just put some make up on the next day and went straight back to work! Two weeks on... my dark spots are distinctly faded.. my skin texture is refined, plumper, brighter and there's more to come!!! Bring on, treatment two!!! Can't wait! Thank you Dr. Balaratnam and the wonderful S-Thetics team!!! #laserenvy #skingoals
---
I have been attending the clinic for nearly 5 years and am consistently impressed with the development of technology, knowledge and offerings. Dr Sherina's surgical background gives me total confidence in the ethics and safety and her eye for detail further enhances that confidence. A great clinic!
---
Kellyoneill87
July 29, 2019
I first came to S-Thetics in February 2019. My main concern was sensitive skin with quite a bit of redness and small broken capillaries around the nose area. I was also interested in dermal lip fillers due to a slight asymmetric upper lip. From the minute I stepped into the clinic, I felt very welcomed from the lovely front of house team and had an excellent in depth consultation with Miss Balaratnam. We discussed my skin concerns and she recommended the best treatment plan and products suited for my skin type. My treatment plan consisted of 6 intraceutical oxygen facials. I had the lovely therapist Emma who did all my facials and I cannot recommend her enough. This facial used uses highly pressured oxygen to help deliver ingredients such as hydraulic acid more deeply into the skin. At this time I also started a skincare regime of IS clinical products suited for my skin type and skin concerns. I really love the IS Clinical Pro heal serum it is really healing as well as protecting against free radical damage. Even after a couple of weeks, I noticed such a marked improvement in the redness and my skin quality was improving. Even the small capillaries were becoming less noticeable. For my last couple of facials I was able to have the Hydafacial as the redness had gone down so much and my skin was far less sensitive. After six weeks of the facials and using the IS Clinical Skincare every day, my skin has never looked better. I now have a healthy glow with minimal redness. I have been getting so many compliments about my skin and I am now confident enough to go with less and less makeup. I also had juvederm filler in my lips for the first time with Miss Balaratnam. I had thought about it for a long time but I was scared they would be obvious and look over done. I felt in very safe hands with Dr Balaratnam and I felt like she really listened to what look I was after. I couldn't recommend her enough to anyone. I walked out of the clinic on cloud nine. I am very happy with my lips they look plumper but still look like my own lips just better. I cannot imagine going anywhere else now. I would highly recommend S- Thetics to anyone and I will continue to come back for all my skin treatments. Thank you to Miss Balaratnam and the whole team at S- Thetics.
---
I was most impressed with the professional and detailed therapy and advice I received at S-Thetics. The detrimental effects of watersports, sun exposure and ageing had left my skin worn-out and unhappy. I received advice and hydrofaciaI therapy. I was impressed with the quality of service and results achieved and thoroughly recommend Miss Balaratnam and her S-Thetics team. I look forward to visiting again soon.
---
Dr Balaratnam is a genius and I am continuously recommending the clinic to friends of mine, whether it be for skin care or aesthetic treatments. I have been a loyal client of S-Thetics for over a few years, starting with a course of hydrafacials for my (at the time) cystic acne and then also botox and filler (I am 29 years old, for reference). I have been so happy with every treatment received that I have never felt the need to go back for a follow up, let alone a phone call! I always feel in very safe hands during every procedure and know that the results will be exactly what I envisioned and expressed. Dr Balaratnam takes a lot of time to get to know you personally and the look you desire. The front of house staff are just as personable and make you feel incredibly welcome and at home. Moreover, very knowledgeable too - it seems every member of staff is continuously being educated on all the most recent and innovative treatments. Louise on FoH has been my go-to person from my first visit and is such a gem. I know that I could never be as happy with the treatments and outcome anywhere else. I cannot recommend Dr Balaratnam and the clinic enough.
---
I am almost in my mid fifties, and on top of my daily yoga exercise, gym and healthy diet, I am doing different non surgical facial treatments. On internet I discover the MD codes treatment. MD Codes is revolutionary technique developed by renowned plastic surgeon Dr. Mauricio de Maio, about how facial fillers are injected. So it is important to find the right Doctor, not everyone can inject the fillers in the proper way, After a lot of research on Instagram, I discovered that Dr. Sherina Balaratnam, was selected as one of the 50 experienced injectors, from all over the world, to participate to the MD code program this year, and she learned direct from the master, Dr. Mauricio de Maio. Not many doctors oin the world has this privilege. Even if I am leaving in Milan, I decided to fly to UK, and have a treatment with the right person, Dr. Sherina Balaratnam. The consultation was thorough Dr. Balaratnam , and I had immediately a good feeling with her. I felt that I am in good hands, and I can trust her, but even if I knew I was in safe hands, I was afraid how I would look after the treatments. Dr Balaratnam has a light amazing approach, and she was showing me the result during the treatment, several times, so I could feel more relaxed and have more confidence. The results is very good, I feel "lighter" in my appearance , I feel I look fresher and younger. Now my face is more "in line" with my body. I would completely recommend Dr.Balaratnam and the clinic to all my friends.
---
I've just had my 3 month EMSculpt maintenance treatment at the wonderful S-Thetics clinic and the results are mind blowing! This is a revolutionary treatment with no pain or downtime. It is a short course of treatments each lasting just 30mins at this amazing, friendly and highly professional clinic... and I have a flatter stomach!! Yessss!! I didn't think it would be possible after two kids!! I also feel stronger and grumbling back pain has also been alleviated. So blessed to have found this clinic and highly recommend this treatment.
---
I would highly recommend the S-Thetics, it provides an excellent service, all the staff care about the individual as well as getting superb results. Sherina is a wonderful doctor, gentle in her manner and she inspires confidence. I visited the clinic when it first opened and would never visit any other practice. I am in my 50's and felt jaded and tired and wanted my skin to look refreshed and more radiant. I have both botex and dermal fillers and the results have been fabulous, I look more radiant and really healthy but I don't look 'done'. This is very important to me as I am a working professional. I spend a significant amount of time travelling and it can be exhausting. I was talking to a colleague and said that I felt that I was on my knees and needed a break, to which she replied 'but you look so healthy, it can't be doing you any harm'. At this point, I should have admitted that the face belonged to S-Thetics but the body was my own!
---
I first came to S-Thetics in November 2017 to have dermal lip fillers and have since returned last week to get a top up! Being young and in my early 20s I was very conscious of the fact I wanted to keep it natural and only slightly tweak the size and shape of my lips. I didn't want it to be super obvious that I had them done as I personally don't like the look of large over filled lips, and was unsure at first whether it would be possible to keep them natural but add some more oomph to them!! Miss Balaratnam agreed that less is more and explained what she could do to achieve this and completely understood what I wanted to achieve! I left super happy with the outcome and with minimal swelling and bruising and she did an excellent job of achieving what I had asked for - they were the perfect shape and size and it wasn't a dramatic change at all. Once I did mention it to friends they said that they looked amazing and that it wasn't the obvious 'over filled' lip and that they looked natural yet plump. Comparing back to pictures there is an obvious difference - before when I smiled I would lose my top lip, now it stays put!! This was something that I was super conscious about before. As I said, I have only just gone back to top them up, the dermal filler lasted really well for me. Once again I came out extremely chuffed with the results and whats even better is this time I had no bruising at all and very minimal swelling. The procedure was quick and all the staff are as friendly and helpful as ever. I have known friends to go for the cheaper options elsewhere and I have seen the negative results of doing this, and I can honestly say you absolutely get what you pay for. The skill and precision that goes into the treatments at S-Thetics is second to none, I honestly could not recommend this place enough.
---
This was not my first time at the S-Thetics (a lovely place with a wonderful and highly professional team), but the first time I tried the combined HydraFacial & Intraceuticals Medical Grade Facial, consisting of three separate treatments. It takes a bit of time, but I don't think my skin ever felt so smooth and hydrated after a facial or a product. I felt like layers and layers of product were merged into my skin without any irritation or extra sensitivity I am usually prone to. After the treatment I felt and looked as I have just come back from a holiday in Italy, and three days later my skin is very smooth, radiant and very well hydrated. I would definitely recommend this treatment to anyone whose skin is in need of a hydrating wake up call. This would be the best choice.
---
Miss Balaratnam, my cosmetic doctor, has improved my over all skin health and appearance tremendously in the last year. A year ago, I said I wouldn't go out without wearing makeup, this year, Miss Balaratnam reminded me of this comment when I came in to the clinic bare faced and confident. What I love is that I am given time and an honest opinion, plus a natural, ethical approach for my needs and age (30) - to help my skin look and age well. Warm, personable and expert are just a few word to describe all of the staff at the clinic. I can genuinely witness the reasons to why S-Thetics is award winning, If you are looking for a solution for skincare, or enhance your own beauty and features, I would highly recommend.
---
Deborah Brady
July 6, 2018
I will continue to recommend S -Thetics to my friends and family. I did my research to see which clinic would suit my needs and actually chose Miss Balaratnam & S-thetics. I liked the approach of Miss Balaratnam and staff who support her. My experience is that they live up to their values and provide a great customer experience. They are incredibly professional, customer focused and really listen to what it is that you are trying to achieve. They are highly recommended from me and believe me I am a very discerning customer, you will not be disappointed. Deborah Brady
---
At 57 years of age I found myself in a chauffeuring job that gave me little spare time to relax let alone exercise, over a five year period I had gained 4 stone in weight, time to act. I decided to start with a laser process to the Submental SculpSure treatment area (Double Chin to you and me), a friend recommended S-Thetics in Beaconsfield, they were brilliant. Friendly staff advised me of the procedure, explaining all the possible side effects, which weren't many. Please note I had to shave my beard off before having two 25 minute treatments. These involved something like an octopus arm holding a supermarket hand held checkout device put under my chin secured in place by a skull cap with straps, this is the ideal time to get a photo for your friends to laugh at. Then the Laser was turned on, I dreaded this part not sure why as I'm an optimistic person. First 90 seconds my skin (or fat underneath) got slowly hotter, the laser was finding the correct level at which optimal performance is achieved. Not going to lie that was the most uncomfortable part, though easily bearable. The laser then repeated 5 seconds on 5 seconds off giving you the sensation of heating and cooling in the area being treated. I was asked to judge the intensity of the heat, as time went by the hot cycle was decreasing. Using a handy chart I indicated how I felt. You could take the easy option and said nothing's changed but where there's no pain there's no gain, so I opted for the gain and told the assistant when the heat was low. They adjusted the settings accordingly. By the way the heat sensation was never too intense but I did find the 2nd session (3 weeks later) slightly harder to tolerate. I put this down to being more relaxed due to the experience of the first session. The assistant mentioned I had received higher levels so again comes down to no pain no gain I suppose. After each treatment there were no visible effects to my skin, even directly under the laser. A little swelling and I mean a little, you would have to point it out to your closest of friends, my only side effect. Over time and with a little massaging the swelling subsided. After both treatments I returned to work immediately feeling fine to carry on for the rest of the day, and in my job you have to talk to the clients, there were no problems. Now the outcome, even after the first treatment (when swelling had subsided) friends where saying they could see a difference, after the 2nd and by the end of 12 weeks (time suggested to see the biggest benefit) friends were saying I looked 20 years younger in the face. Can't say much more but that made me feel great, time to get the rest of the body to match. Thank you so much S-Thetics of Beaconsfield Regards Kevin of Stoke Mandeville
---
I have been visiting the clinic since first introduced by my daughter last year. I first started with the Hydrafacial treatment which I found really improved the texture and appearance of my skin and gave my skin a youthful glow.I am 77 years of age and after 2 major operations I felt my face needed a lift. Once the condition of my skin had Improved by regular Hydrafacial treatments and use of the IS products recommended for my skin, I sought the advice of Sherina regarding further improvements. Sherina discussed with me my options and felt I would benefit greatly by having fillers in certain areas. I had complete trust in her and duly undertook my first session of fillers. I found the procedure a Iittle uncomfortable but not painful and well worth the results which continued to improve over the following weeks. My face looked a lot fresher and the worn out tired look has gone. I am very pleased with my new look which has given me more confidence.
---
Stacey Robinson
Location: Bucks
June 8, 2018
I became a regular visitor to this clinic after a friend treated me to a hydrafacial treatment for my birthday. It's always a bit daunting trying somewhere new but I was quite relieved to find such helpful staff from the moment I entered the clinic. I had a consultation with Sherina where my needs were discussed and any concerns I had as well as having a skin analysis carried out. The hydrafacial treatment itself is a thorough deep cleansing facial and at the same time gives the skin a plumpness and lift using certain techniques and by pushing peptides into the skin. It was a relaxing treatment but also has great results. My skin was glowing and no downtime. I must say that I really noticed a difference and everyone else did too. I have recently tried the Endymed radiofrequency and micro needling treatment to help maintain my 50 plus skin. My skin looked amazing!!!! I had to have a numbing cream on my face prior to treatment and although some areas of the face are more sensitive it was very bearable. If you are planning a special occasion then I could really recommend these treatments as they really worked for me and my skin continues to improve. There are lots of treatments out there that are pricey but don't actually do very much. For me I found that both treatments improved my skin. All I can say is I will be back there soon. Thanks to Sherina,Cheryl and the team.
---
Bethany Underwood
May 22, 2018
New found confidence After countless trips to the doctors, many different creams and treatments prescribed I didnt think I was ever going to be able to feeI good in my own skin without a full face of makeup. I was wrong. S-Thetics Clinic have given me a new found confidence in less than 5 months. For the first time in years I feel confident enough to embrace the outside without my makeup. The staff at S-Thetics are extremely knowledgeable, polite, friendly and make you feel very comfortable doing everything they can to accommodate you. After suffering with red and breakout prone skin for as long as I could remember I didnt think it was ever going to change. After meeting Miss Sherina Balaratnam and having an in-depth consultation where she looked at my skin closely, I was advised to use some particular products suited for my skin type that I now could not live without and undergo a course of hydra facials. The hydra facials really target the problem areas and draw out all the impurities and debris from your skin as well as hydrating it, making your skin feel softer than ever and look glowy and fresh for weeks. I would highly recommend S - Thetics to anyone and I will definitely be going back for more treatments in the future! Thank you to the whole team at S - Thetics
---
Bethany Underwood
May 22, 2018
New found confidence After countless trips to the doctors, many different creams and treatments prescribed I didnt think I was ever going to be able to feeI good in my own skin without a full face of makeup. I was wrong. S-Thetics Clinic have given me a new found confidence in less than 5 months. For the first time in years I feel confident enough to embrace the outside without my makeup. The staff at S-Thetics are extremely knowledgeable, polite, friendly and make you feel very comfortable doing everything they can to accommodate you. After suffering with red and breakout prone skin for as long as I could remember I didnt think it was ever going to change. After meeting Miss Sherina Balaratnam and having an in-depth consultation where she looked at my skin closely, I was advised to use some particular products suited for my skin type that I now could not live without and undergo a course of hydra facials. The hydra facials really target the problem areas and draw out all the impurities and debris from your skin as well as hydrating it, making your skin feel softer than ever and look glowy and fresh for weeks. I would highly recommend S - Thetics to anyone and I will definitely be going back for more treatments in the future! Thank you to the whole team at S - Thetics
---
I recently visited S-Thetics for a Hydra Facial and have to say I was quite excited about having one. I've heard people rave about them and have read many positive reviews so I wanted to see for myself if the hype was all true. Needless to say, it certainly doesn't disappoint. This facial cleanses, exfoliates and rejuvenates the skin whilst unclogging pores. What more could a girl want? Quite literally it says what it does on the tin, and it doesn't lie! The amount of comments I've had about my radiant skin has been quite amazing. I've even had complete strangers stop and ask me what skincare I use. I highly recommend this and will be looking to have another as soon as I can. Many thanks Miss Balaratnam and her amazing team. Best wishes to you all and see you again very soon. Grace
---
I recently visited S-Thetics for a Hydra Facial and have to say I was quite excited about having one. I've heard people rave about them and have read many positive reviews so I wanted to see for myself if the hype was all true. Needless to say, it certainly doesn't disappoint. This facial cleanses, exfoliates and rejuvenates the skin whilst unclogging pores. What more could a girl want? Quite literally it says what it does on the tin, and it doesn't lie! The amount of comments I've had about my radiant skin has been quite amazing. I've even had complete strangers stop and ask me what skincare I use. I highly recommend this and will be looking to have another as soon as I can. Many thanks Miss Balaratnam and her amazing team. Best wishes to you all and see you again very soon. Grace
---
I have been going to Miss Sherina and S-Thetics since it opened few years ago. I have since moved away from the UK, but I think the treatment and the atmosphere are exceptional, so I fly back specifically for appointmets. It can be so hard to pic a clinic where one can be sure to find someone who really knows what they are doing. S-Thetics is a highly professional clinic and Miss Sherina, with not only her medical background, but also an eye for detail and aesthetics, really makes me feel like I'm getting exactly what I need. I trust her to make the right decision for what is right for my face and my goals. On top of this, all of the staff is incredibly friendly and professional. There is a welcoming atmosphere and it's always so lovely to step into the calm space of the clinic. My latest treatment was the Endymed skin tightening treatment and HydraFacial with Saba. It was relaxing, and so well done. I'm really pleased with how my skin has been doing since I started going to Miss Sherina. I would really say S-Thetics stands out among so many clinics and would recommend it to anybody.
---
Excellent treatment and recommendations, working to take my skin in the right direction. Everyone at the clinic was very friendly and helped both to put me at ease and to ensure that I was aware of all the options I had. I have so far had a single treatment in the clinic and have been prescribed a skin routine. The combination of the two have cleared up my skin and helped me to be much more confident in it, decreasing the frequency of cystic acne as well as clearing out my pores in general. It was definitely worth the trip out of London to a more relaxed atmosphere with fantastic treatment. The hydrafacial was particularly positive, producing immediate effects on my skin (the blackhead removal in particular was very noticeable). Ms. Balaratnam and the team made the experience incredibly relaxing, with no hint of the stress and potential pain that I know can be associated with some treatments. I am looking forward to seeing further improvements in my skin as I continue on the course of skincare.
---
I have some sun spots on my face that I wanted to get treated before my wedding back in August last year and didn't really know where to start nor anything about removal. But I'm very pleased I found S-Thetics. Miss Sherina Balaratnam was professional, knowledgeable and very helpful. She thoroughly explained not only the treatment available but also the in depth analysis she did of my skin and also how better to care for it moving forwards. Miss Balaratnam also took care to schedule everything around our big day. I had three treatments and it made such a big difference - not only for the wedding, but I now have confidence to happily be out without make up again! Thank you so much. I don't doubt our paths will cross again and I would very much recommend you and the team.
---
If you're looking for incredible, brilliant, visible results then look no further than S-Thetics. It isn't often I post reviews on sites but I have been moved to do this as I believe the clinic is very special. And that is essential when you're putting your trust into someone to achieve the right 'look'. We all get to that stage in our lives when we feel we need more than just a decent moisturiser and eight hours of sleep to look fresh-faced and fabulous. Sherina Balaratnam is the ultimate professional and a leader in her field. From the very first visit to her clinic, she puts you at ease. With just one look at your face, she can see exactly what is needed and which treatments to deliver. I have sampled many clinics over the years but I can honestly say that nothing compares. Alongside this, I have recommended S-Thetics to many friends, so I have seen first-hand just how exact her work is. Having said that, Sherina is an absolute stickler for confidentiality and will NEVER reveal who her clients are. From powerful facials, to ridding the skin of acne, to Botox, to fillers, she has the perfect touch. Sherina always leaves a flawless finish that looks natural and complements the face. The facials at S-Thetics will dramatically enhance skin, leaving it dewy, bright and flawless. My personal recommendation: try the Fire and Ice. You wont believe the incredible results - and your friends are sure to ask you what the secret is.
---
Getting to a certain age and feeling I needed some help with my face I visited several large and small clinics around my area. Each clinic was quite happy to pump my face full of fillers and/or botox, but I wasn't sure I was ready to. Then I went to S-Thetics and met the amazing Sherina Balaratnam. Miss B was the only person to ask about me, my lifestyle, my beauty regime and actually felt my face and not just holding up the sides as the rest had done! I initially had a HydraFacial - amazing, what a clean and so much more and something I have kept up with. I then had Icon ThreeForMe laser treatment - I am normally rather cynical of these things but the results were fantastic - my skin is brighter, tighter and fresher and my pigment from sun damage is gone, It really does do what it says. I am over joyed with the results and whole experience and cannot recommend S-Thetics enough.
---
I made an appointment to see Sherina as had huge concerns with my ageing declotee. At 39, a keen runner & in physically good, healthy condition I was really concerned that my decolletage was really wrinkled & aged hence ageing me & to the extent that I was hiding it under high neck clothing. Its clear that the damage to my decolletage area was vastly due to not only many years of running in v neck tops but also due to my growing up in the South of France, UVA/UVB free (weren't we all). Ive been on an IS Clinical skincare routine for about a year now, as advised by Sherina and although it has greatly improved my skin condition, I was aware that i needed something a little higher strength, something that would penetrate deeper into my skin in order to soften such harsh lines. I decided therefore to go for the Juvederm Volite treatment. It was a pain-free procedure helped by the pre-treatment topical anaesetic cream that was applied. After 3 weeks, I have noticed considerable improvement in my skin. The lines havent been eradicated completely but i cant expect an overnight miracle from years of sun damage! After just the one session, I would say a good 60/70% improvement. Its now not the first thing I notice every morning and I have started wearingThoughts? lower neck tops without feeling embarrassed. The treatment is said to last about 6 months so ill be back in spring for another session! Thank you Sherina, so much. Your professionalism is second to none and i feel completely at ease in the S-thetics clinic.
---
Sophie White
August 29, 2017
Following my own career within the Aesthetic industry with the pleasure of running my own clinic within the Bucks area for some years which I have since had a complete career change from, I was so happy to have met with Dr Sherina Balaratnam at S-thetics in Old Beaconsfield to experience an amazing new treatment called Sculpsure. This treatment has worked wonders to sculpt & shape areas of unwanted body fat that are so difficult to shift with a very busy lifestyle, I have less and less time to get to the gym and follow the healthiest regime and was very keen to try this out for myself to help me with staying trim and feel confidant again as my job has become a sit down all day rather than the running around Physical job I used to have. When I arrived to see Dr Sherina Balaratnam at S-Thetics I couldn't have received a more genuine and warm welcome into the clinic. The procedure for the treatment is very simple, only taking half an hour out of your day and extremely comfortable with the device fixed in place warming up and then cooling the area over the treatment time to destroy the pockets of fat. We took photos of me at my first treatment and also again six weeks later at my second treatment which was on my upper and lower stomach along with flanks either side. Since the treatment I havent changed my lifestyle to the degree of going to the gym or enjoying my social life any less. The results now 9 months down the line are amazing and still looking as I hoped too. The results have been more than I could of hoped for and would highly recommend this treatment to anyone of age or size to help give the boost we all need plus its defiantly making me want to stay on track. This treatment is so versatile to be able to do any area that is a problem area to you as an individual. Thank you so much Sherina and team at S-Thetics fo looking after me and bringing my happy beam back to my face Sophie White Aged 40 Berkhamsted Herts
---
I was highly recommended to try S-thetics. I am so pleased I took the advice. All the staff are very professional and welcoming. The clinic is stylish and comfortable. I have had several treatments with Miss Sherina Balaratnam. The complements have been numerous. 'You look really well' 'What is your secret?' 'you look younger every time I see you'. Sherina with her amazing expertise acheives a very natural and youthful look. I cannot recommend S-thetics more highly. A very happy customer......
---
After moving from London so South Oxfordshire, I went on a long personal journey to find the perfect clinic for general aesthetics and I found it! Now a regular client for over 2 years, I wouldn't go or recommend anywhere else. S-Thetics offers a wonderfully personal & professional service for anything related to improving cosmetic appearance. Through the use of their tailored skin care regime, my skin has never been as nourished & healthy as it is today. I have improved pores, reduced signs of ageing, less lines & wrinkles and i'm combatting my rosacea. Highly recommend!
---
Cannot recommend this place enough. Lived up to my expectations and more! A warm welcome and state of the art décor. I opted for the Hydrafacial as I bought a Hydrafacial gift voucher for my friend who couldn't rave about the results enough. Sherina makes you feel completely at ease and answers any question with consummate professionalism. I look forward to visiting S-thetics for my next Hydrafacial! Thank you.
---
I have tried a variety of good skincare products and whilst I often found my face felt hydrated on the surface, I am not sure what deeper impact they were having. After a consultation with Dr Balaratnam she recommended I had a Hydrafacial and to try iS-Clincal products, recommended specifically for my skin type. The Hydrafacial was in six stages and afterwards left my skin looking radiant and hydrated. The fine lines around my forehead were less noticeable and the redness around my cheeks decreased. Having always had congested pores around my nose I noticed the biggest difference here with regards to the extraction stage. Each stage of the process was explained thoroughly to me prior to the treatment and Sarah then repeated everything during the facial itself, ensuring that I understood what was being done and the benefit of every step. I could not recommend the treatment enough and the results became even more apparent in the weeks following. I also cannot imagine using anything other than the iS-Clinical products recommended to me. I am usually sceptical of anything that claims to have such incredible results but I have never received so many compliments on my skin. No matter how tired I am in the evening or however rushed I feel in the morning I will always prioritise using the cleanser and the relevant morning/night serums. My skin is now smoother, clearer and a lot softer. It was interesting to see these results confirmed when I went back and had a follow up VISIA (a 3D digital skin imaging system) analysis another fantastic aspect of S-Thetics. I have also tried the fire and ice facial treatment and the results were exceptional! My skin was instantly glowing and felt tighter all around. Although I personally preferred the Hydrafacial for my skin, for an instant boost I would definitely have this again. Overall, I could not recommend S-Thetics and Dr Balaratnams expertise enough. It is all too common to feel like just another name on the system but at S-Thetics this could not be further from the truth and the interest they take in your long-term results highlights this. Dr Balaratnam and her team are all highly professional and I felt that they fully understood what I wanted to improve with regards to my skin the results are a true testament to this!
---
Jill McD
December 18, 2016
I have now had 6 treatments with Sherina and her team at S-Thetics Clinic in Beaconsfield. I was introduced to S-Thetics clinic after a chance conversation with a friend. At the time my skin was fairly dull and prone to break-outs, so I thought there was nothing to lose by having a consultation with Sherina. My first treatment was the Fire and Ice facial, and it was suggest that I try out some of the IS Clinical daily products. Within a week my skin was visibly more radiant, plumper, and there was a general reduction in fine lines. This is now a staple part of my beauty routine, and I continue to visit S-thetics approximately every three months to maintain this wonderful sense of facial wellbeing. I didn't ever want to go down the surgical/invasive route, but this really has proved to be an amazing alternative route to achieve my desired facial results.
---
I have had a few treatments with the lovely ladies at the S-thetics clinic. Always a warm friendly professional welcome from the girls and a true generosity of spirit from Sherina. Her main aim is a happy client and she achieves this all the time every time. Her facials take your skin to another level and I would strongly recommend just trying her amazing fire and ice treatment rather than doing any harsh peels, you wont need to after the rejuvenation you get from this pleasant facial. Don't be scared by the fire its more a tingle! But it makes my skin glowing, smooth and fresh. I also tried the Endymed treatments as I was unhappy with my drooping eyelids and down turned mouth. This is more of a slow burner, instantly you notice a glow but the real magic happens after 4-6 months when collagen starts to replenish and my skin has such an amazing texture, its helped with sun damage and lift. Forget botox and fillers try this first! The results are just you but better!! People ask me if I have had botox as they cant believe how good my skin looks! From Sherina and her team you get Great instant results but what I love is the continued improvement you get with the treatments, its not just an instant fix it's a progressive improvement in skin tone, tightness and an unmistakable glow that continues for months and months that make S-thetics treatments so special!
---
I had two amazing treatments at S-thetics. Sherina is extremely knowledgeable about non-surgical skin care and very passionate about her business and clients and all the staff were very warm and welcoming. Claire is a wonderful therapist. I had the EndyMed treatment (skin tightening using radio-frequency) and their Fire & Ice facial and left with glowing, smooth skin - I was surprised at the before and after difference and lines were softer and my skin definitely looked more lifted and plumped. The Fire & Ice facial is great before a night out as it helps diminish pores and leaves you glowing. I will be going back for more and would highly recommend Miss Sherina Balaratnam and her team.
---
Ive been getting the hydrafacials done since February 2016 - its made a huge difference to my skin - smooth, glowing, no spots! also made a huge difference in dark circles - combined with eye care specifically made for me.. i truly recommend S-Thetics - extremely professional, well versed in knowledge of which treatment suits, including products. I recommend this facial to anyone - i love the friendliness of Staff up to including the owner itself - Sherina Balatratnam. Always makes time to ensure needs are met, followed up by a phone a day after your treatment. Great on products, treatments and customer service. 5 stars for this !
---
My first visit to this amazing clinic was three months ago. I immediately felt comfortable and that I was in safe hands with Miss Sherina. Miss Sherina was very informative, extremely professional and very approachable as are her team. I had the skin tightening treatment along with the HydraFacial. My skin looks and feels soft, glowy and very smooth. Both treatments I would highly recommend. Thank you Miss Sherina for all your time, advise and a wonderful experience. I look forward to seeing you soon.
---
Sherina was recommended to me and I trusted her instantly - she will recommend only what is appropriate to make you look the best version of you. My skin (which is acne prone and was blotchy) has improved drastically as a result of Hydrafacials and a product range recommended by Sherina. I also have botox and and have seen such a difference in my skin as a result of visiting S-thetics. I really enjoy visiting and have recommended three friends as a result. I really recommend S-thetics - great people and a fantastic service.
---
jackieritap
August 13, 2016
I cannot recommend S-Thetics enough. I have been having both Botox and Fillers for two years with Sherina and trust her implicitly to make me look the very best version of me . The whole team are both friendly and professional. I feel so much more confident about myself and am currently considering a new treatment to improve my body image.It is important to do research and get the right person to do this and I believe I have make the perfect choice
---
I had very bad skin last summer, and lost all my confidence. i had to stop using make up to avoid my skin getting worse, went to GP and even that wasn't helpful at all and then I met Dr Sherina. Her advice and treatments helped my skin to get rid of acne and acne marks. I had fire and ice treatment first then She put me on iSClinical skin products which are just amazing. then i had my first hydra facial which helped me skin to get rid of all dead cells and gain its health back. I had my second hydra facial three weeks ago and i am so happy with the results. Now I can wear make up all day and enjoy my life as normal. I would 100% recommend. if you go to S-Thetics, you are in safe hands. the team is amazing providing amazing services with amazing passion and quality. Thank you & all the very best to Dr Sherina & her team.
---
To follow on from my email dated last week, I have since been to see Dr Sherina for Botox and fillers, I truly believe that writing a review after a treatment is so important, much like reading one before a large purchase, I personally read other people's reviews almost always before purchasing something on line so I feel instantly compelled to do the same and write a detailed description of my experience at S-Thetics. Botox and fillers are something that a lot of people worry about getting, I think we all worry about; pillow face, frozen face and generally looking like we've had something done, this is simply not the case at S-Thetics. Firstly I begin by having an in depth consultation, this consisted of how I felt about myself, what was bothering me, what I wanted to acheive and how I think it will make a difference to my confidence and much more. Fillers are amazing, giving one instant results, they are relatively painless (numbing cream is administered) and little bruising, if at all any. Once the procedure has finished it really is quite amazing, you don't look any different but just like you've been on the best holiday ever and that you had it about five years ago!!!! Your skin looks plumper without looking filled, it glows and make up just glides on beautifully and as for the positive comments, well they're endless but no one can quite put their finger on it, usually friends remarks are, have you been on holiday? Or you look so well and another is how fresh I always look, even my husband doesn't know! Botox is slightly different as in it can take two weeks to see the final results but again they are most satisfying once they kick in, again you look refreshed and like you have had the best weeks worth of sleep, ever!! I've never had a frozen face and in fact Dr Sherina has kept a few subtle lines in my forehead so the over all look is very effective yet very natural. I personally have never had any bruising and again, this is in my opinion painless. Dr Sherina always calls you back for a review, I go 2-4 weeks later to ensure everything has settled. Finally, I can honestly say I love the results from having both fillers and Botox and will continue to visit dr Sherina for all of the above and also her amazing fire and ice facials!!! Best wishes to Dr Sherina and her team. Grace
---
I didn't want to look 'done' and embarrassed that people would notice a change in my appearance, I just wanted to look less tired and baggy and a more beautiful version of myself. I felt an immense sense of ease that Dr Sherina has an aesthetic eye not only a medical one, I am an artist so this to me is very important. The results are outstanding, just looking at the before and after photos I couldn't believe how much more serene and fresh I looked.
Clinic Reply
Dear Morris, Thank you for your kind review and we are delighted you are so pleased with your results. We take a less is more approach to facial rejuvenation to deliver natural looking results. We look forward to welcoming you back to the clinic soon. Kind regards, Miss Sherina Balaratnam
---
I cannot recommend S-Thetics enough, the journey from London takes no time at all and once you arrive at the clinic you feel instantly welcomed and happy to be in Dr Sherina's very capable hands. One of the things I particularly like is the very thorough consultation you receive prior to treatment and also the advice on skin care which has been without doubt the best advice I have ever been given. Thanks to Dr Sherina and her team I regularly receive compliments regarding my glowing skin and youthful appearance. I look very much forward to returning for my next treatment at S-Thetics, which I have already booked in advance.
Clinic Reply
Dear Grace, thank you for your wonderful review. I am delighted to hear how good your skin is looking and feeling. We look forward to seeing you again soon. Kind regards, Miss Sherina Balaratnam
---
Treatment Received: * Radiofrequency Body Contouring * Dermaroller * Stretch Marks Removal I have had EndyMed 3DEEp Tightening & Contouring to tightened a post-pregnancy tummy plus Micro-needling to reduce the stretch marks. These two treatments combined over a period of six months have left my tummy skin much tighter and with less visible and thinner stretch marks. This unique combination of treatments has clearly made a vast improvement to my skin and contour. I highly recommend it.
Clinic Reply
Dear Antonia, Thank you for your kind review and we are delighted you are so pleased with your results. The combination of Endymed 3DEEP and electronic micro-needling treatment is an excellent way to tighten skin and drive new collagen growth. We look forward to welcoming you back to the clinic soon. Kind regards, Miss Sherina Balaratnam
---
Having suffered breakouts during my adult years, I decided to consult with Miss Balaratnam. After a through consultation and VISIA analysis, Miss Balaratnam recommended the HydraFacial treatment at her S-Thetics Clinic in Beaconsfield. After the very first treatment I saw instant results in not only my breakouts but also the condition of my skin, improved tightness and a radiant glow. Discreet and professional, the Team at S-Thetics are warm friendly and knowledgeable and truly take an interest in every patients care and wellbeing. A visit to the S-Thetics clinic is an all round fantastic experience, after an hour at the S-Thetics clinic I felt centred and relaxed and truly left feeling like I had a weeks break from my otherwise busy schedule! I am days away from my third treatment in my course now and am continuing to enjoy compliments on my amazing skin. Miss Balaratnam has managed to encompass her medical expertise with warmth, relaxation and above all incredible results in this classiest of clinics. http://sthetics.co.uk/treatments/hydrafacial/
Clinic Reply
Dear Tracey, thank you for your review and we are very pleased you are having such a positive experience at the clinic. It's great to hear your skin is improving and we will continue to measure and maintain this progress. We're looking forward to seeing you at your next appointment. Kind regards, Miss Sherina Balaratnam
---
Consulting Room is the ONLY online cosmetic clinic search directory, for the UK & Ireland, who check that all clinics listed with us are compliant with relevant regulatory requirements for the provision of cosmetic surgery, medical aesthetic treatments, hair transplant surgery and cosmetic dentistry. To find out what this means, why you can have peace of mind and trust the checks we do for you click here.