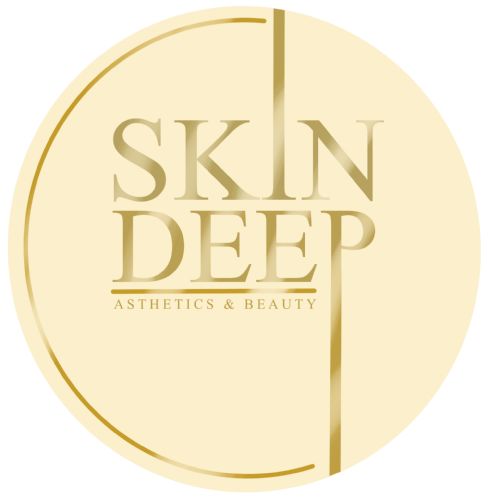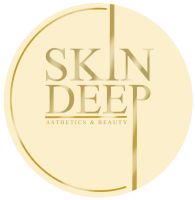 SkinDeep Aesthetics & Beauty LTD Treatments
Langham House, 146-148 Westgate , Wakefield , WF2 (SR
07551 Reveal Number
Call Now
Treatments
---
Botulinum Toxin
(Price: 150

)

Botulinum toxin type A, know by the brand names Botox (Vistabel), Dysport (Azzalure) and Xeomin (Bocouture), is a naturally occurring protein produced by the bacterium clostridium botulinum. It is licensed as a prescription only medicine and can be used to treat wrinkles like frown lines and crow`s feet as well as hyperhidrosis or excessive sweating. As a prescription only medicine, it requires a face-to-face consultation to determine your suitability for treatment.

Click Here to view Clinics own information on Botulinum Toxin.
Chemical Peels
(Price: 30

)

The use of chemical peels to soften and improve the appearance of skin dates back to the ancient Egyptians. Today, scientists have identified numerous forms of acid which can be used to treat skin.

Click Here to view Clinics own information on Chemical Peels.
Dermabrasion
(Price: 30

)

Dermabrasion is a surgical procedure which aims to "resurface" the skin. It uses a machine to remove the outer layer of the skin or epidermis and then the top third part of the dermis of the skin.

Click Here to view Clinics own information on Dermabrasion.
Dermal Fillers
(Price: 150

)

Dermal fillers are made of various kinds of natural, man-made or synthetic materials that have been developed for injection into the skin and lips; including hyaluronic acid.

Click Here to view Clinics own information on Dermal Fillers.
Mesotherapy
(Price: 100

)

Mesotherapy is a medical technique used for the treatment of cosmetic conditions, including skin rejuvenation and improvement, hair regrowth, localised fat reduction and as a treatment for cellulite.

Click Here to view Clinics own information on Mesotherapy.
Microdermabrasion
(Price: 30

)

Microdermabrasion helps improve the texture and appearance of the skin using a stream of fine micro particles which partially removes the outermost layer of the skin and stimulates new cell growth.

Click Here to view Clinics own information on Microdermabrasion .
Scar Prevention & Treatment
Common scars that affect many people include acne and chicken pox scars. Less common raised, red scars known as keloid scars or atrophic scars where the scar tissue is sunken away from the level of the normal skin surrounding it are able to be treated with the application of various products.
Specialist Skin Creams
There are many hundreds of different types of cosmeceutical skin care products on the market today that contain active ingredients and claim they can improve wrinkles and the appearance of ageing.
Conditions
---
Acne
Acne is a chronic inflammatory disease of the sebaceous hair follicles.
Body Contouring
The term `body contouring` refers to a range of procedures that encompass size and weight reduction, as well as re-shaping of certain areas of the body, in some cases following massive weight loss where excess skin is a problem.
Cellulite
Cellulite is the name given to the lumpy, irregular fat deposits often found around the hips, buttocks and upper leg areas. There are many different treatments that have been claimed to reduce the appearance of cellulite.
Complexion Improvement, Skin Texture Concerns
Commonly concerns are focussed on changes in the skin and ones complexion that occur as we age. Skin specialists now believe that most of the changes that we see in our skin as we grow older are due to the sun (sometimes referred to as "photodamage").
Eyes - Bags and Crow's Feet
The development of small crows feet, or shadows beneath the eyes (dark circles) can be the first signs that our skin is not as youthful and elastic as it once was.
Facial Skin Tightening, Sagging Skin and Jowls
The concept of facial skin tightening refers to cosmetic procedures which seek to cause contraction in the tissues to effectively tighten them up or which involve a lifting technique often accompanied by the removal of excess skin.
Fat ( Love Handles, Saddle Bags, Muffin Tops )
(Price: 150

)

Liposuction is the most commonly performed aesthetic surgical procedure for fat removal and body contouring.
Hand Rejuvenation
The hands are the second most visible area of our body. There are now a number of non-surgical treatment options to help rejuvenate the hands.
Heavy Brow
Eyebrow shape and position can make an important difference to how you look. Plucking them is not the only way to achieve a difference in shape, and sagging eyebrows can be lifted using surgery.
Lines and Wrinkles
(Price: 150

)

The signs of ageing on a person's face start to show as early as the end of the second or the beginning of the third decade of a persons life. At first, fine lines start to form between the nose and the mouth, around the eyes and on the forehead.
Lip Volumising and Shaping
(Price: 150

)

Lip augmentation, volumising, shaping or enhancement is a cosmetic procedure which uses various materials to plump out and re-shape the lips.
Non-Surgical Face Lift ( Nefertiti Lift )
One of the most common forms of non-surgical face lift procedures is to use as combination of botulinum toxins and dermal fillers to plump out wrinkles and any volume lacking areas of skin on the face and provide lift, including the Nefertiti Lift.
Pigmentation ( Age Spots, Brown Spots )
Age spots or lentigos, sometimes known as "liver spots" are medically known under the condition of hyperpigmentation. Professional skincare clinics have effective treatments to reduce the appearance of more pronounced age spots or hyperpigmentation.
Rosacea
Rosacea is a common chronic skin condition that tends to affect the face. Individuals with vascular rosacea, which tends to include symptoms such as flushing, redness and thread veins, can often be successfully treated with laser or IPL treatment.
Scarring ( Acne, Keloid, Atrophic Scars )
Scarring can affect a person's confidence and self-esteem, particularly when the scars are on the face. Depending on the type of scar and the way an individual heals there are a variety of options for improving the appearance of scarring.
Sunken Cheeks
In recent years aesthetic practitioners who study the outward signs of ageing on the face have been focussing on the loss of facial volume that occurs as many of us get older.
Weight Loss
(Price: 220

)

One of the most common forms of weight loss procedures is bariatric surgery, including gastric bypass surgery. Other weight loss programmes combine a system of dietary changes, supplementation, exercise and non-surgical body contouring treatments.
Products
---
Botox
We cover everything you need to know about Botox: From pricing to results, to side effects and aftercare, you can trust our accredited experts.
Compositum Peels
Using the Compositum peel range can visibly diminishes the look of fine lines and wrinkles, and areas of hyperpigmentation. It can also be used to improve the appearance of acne scars.
Consulting Room is the ONLY online cosmetic clinic search directory, for the UK & Ireland, who check that all clinics listed with us are compliant with relevant regulatory requirements for the provision of cosmetic surgery, medical aesthetic treatments, hair transplant surgery and cosmetic dentistry. To find out what this means, why you can have peace of mind and trust the checks we do for you click here.