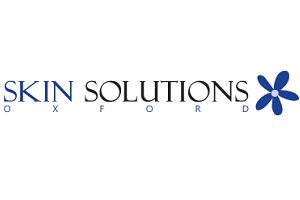 Skin Solutions Oxford Reviews
Oak Tree Cottage, 36 High Street , Drayton , OX14 4JW
07956 Reveal Number
Call Now
Reviews
---
Katrin Prescott
October 21, 2018
I cannot recommend Alison highly enough. Not only she is a wonderful person but she's done wonders to my skin. I had a sudden very bad cystic acne breakout. For months of using steroid creams and taking antibiotics, nothing seemed to help, I then decided to see Alison. Her place is very warm and welcoming and she made me at ease straight away. After analysing my skin, she prescribed a course of peels and a skin care regime using Alumier HD products. Already after a month, I saw a massive improvements and 10 months on, my skin has never been better! I keep getting compliments on how wonderfully glowing my skin looks and this is all down to Alison's incredible knowledge and work. I can't thank her enough.
---
Jan Albers
November 15, 2017
My skin tends to freckle, with lots of red veins and a rough texture. When Alison Warner suggested an IPL treatment, I was concerned about whether it could be worth the price. I decided to try it, and the results have been amazing. In one treatment, the red was gone, the texture was smooth, the color was more even, and fine lines were improved. My husband keeps commenting on what a big difference it made. It was definitely worth it! Alison really knows what she is doing.
---
Sarah Burns
November 15, 2017
I wanted to get in touch to say how pleased I am with my frown, or I should say complete absence of a frown. You administered the Botox in a different pattern than I've had it before in Canada and it has not only worked well from a cosmetic standpoint but it worked incredibly fast. Within 48 hours it had really taken hold and seems to still be increasing. Much faster than ever before as well. It always amazes me how used to that headache feeling I get and how noticeable it is when I can't frown and it disappears. Already so many compliments on how rested I look. Makes me realise how tired and grumpy I must look without the Botox!
---
Moira Anderson
November 15, 2017
I am the lady from New Zealand that came to see you for Azzalure at the beginning of July. I just wanted to let you know that I am so pleased with my result, probably the best result I've ever had from any type of anti-wrinkle treatment so I'd just like to say a huge thank you and also for seeing me at such short notice. I will definitely be back to see you next time I am in the UK. Have a lovely week.
---
Clive Oliver
November 15, 2017
It took me almost three years to pluck up the courage to get Botox treatment - which I understand is not uncommon particularly if you're a man. During that time I visited other local clinics but for some reason did not feel comfortable about going ahead. Then I looked at Skin Solution's website again; I thought it honest, straitforward and I noticed Alison is a practicing GP! I took the bull by the horns and made an appointment. Alison was absolutely superb, making me feel at ease immediately before taking me through a thorough consultation and then the procedure - a few simple, painless injections. In fact I have to say I found the whole experience very relaxing! The fact that Alison is a GP also meant she noticed that I was probably struggling with headaches and peripheral vision due to my heavy eyelids (which of course also look sad and tired) and recommended I see my own GP about it. Some months later and after a GP referral and various tests, I am now listed for surgery on the NHS! The Botox treatment has made a massive difference in smoothing out my wrinkles and, if you're like I was and not sure about the whole thing, go and talk to Alison. I honestly cannot praise Dr Alison Warner enough.
---
Being treated by Alison has been a revelation for me. I've struggled with understanding my skin and finding the best products all my life and happily wasted hundreds of pounds on the quest for better skin. In the 4 months since my first visit to Alison my skin has never been better - even my family and friends have noticed the improvement. I feel I've really turned a corner and wish I'd been introduced to Alison sooner.
---
Alison is a perfectionist. She is exactly the sort of person you would want if needing procedures on your face. Alison works carefully in all aspects, from establishing good understanding and consent to very precise, finely detailed practical work. There is no chance of heavy handed over treatment and no chance of too little, half done work. Plexr treatment for the eyes is fantastic, better than surgery, as there are no scars, no creases and no uneven bits. I cannot recommend Alison highly enough. You will be safe, you will be listened to and the work done will be as good as it is possible to be.
---
I initially came to see Alison for Botox treatment, to tame my very odd shaped eyebrows' after having previous treatments elsewhere. With a few fine tweaks here and there, by skilled hands, my eyebrows look fabulous and what's more, they looked natural! Since my initial Treatment I have also undergone Facial Radiotherapy treatment to tighten my Jowls and lift my face a little. It has definitely made a difference and the facials leave me glowing at least a day or two afterwards. It's the highlight of my month! And during treatment I get time to pick Alison's grey matter on the other treatments that I could benefit from. To me, it is clear that Alison's passionate about skin! It is reflected in her knowledge, her techniques and her natural looking results. You will be so pleased to have met her :)
---
Louise Annette
September 2, 2016
Alison really does perform little miracles. Her clinic is welcoming and relaxing in her lovely old English garden, and Alison is a warm and cheerful person who instantly put me at ease and made it easy to talk about what I wanted. Then she knew exactly how to do it! Her prices are incredibly reasonable, especially for someone with her level of skill and expertise. She has understood and carried out what I wanted more expertly than places that charge far more, and given me a face that looks fresh and youthful and completely natural. I'll choose her every time, this friendly goddess.
---
Dorothy Anne Merriott
July 15, 2016
Generous with her time, professional in her care, Dr Warner (Alison) has just succeeded in making me feel a lovelier Granny. I find her calm, lovely, competent and reassuring. Alison is enthusiastic and knowledgeable, without pressing excessive treatments upon you, and she loves her work.
---
Lesley Vernon
July 10, 2016
I have always suffered from low self esteem after growing up being teased about the squint in my eye. I will not have my photo taken unless I have sunglasses on and struggle in social situations. After two treatments with Alison I am finding my inner confidence knowing that I look so much better and my eyes are far more even. Thank you for changing my life and giving me a chance to go out again to live my life to the full.
---
Lana Feldman
April 5, 2016
Excellent experience with the procedure I had done at Skin Solutions. Very good results very pleased! Dr Alison Warner worked with me to determine the appropriate treatments and was very considerate of my needs. She made sure all my concerns were addressed and helped me feel very comfortable and confident about my decision. Alison was positive, kind, and supportive making this a very positive experience for me, and I would recommend her to anyone.
---
Michelle Townsend
Location: Oxon
March 26, 2015
No words can really describe how amazing and wonderful Dr Alison Warner is, I am very lucky to have her as my GP, for the past 2 years I have slowly being losing some hair mainly from the side part of my head which as being a young woman as not only made me lose my self-confidence it has made me feel low and very self-conscious , I have been to many different GP's who tried many different treatment until I managed to get into see Dr Warner she truly did go above and beyond she really is very passionate about not only skin but also her patients/clients. I have been for a few weeks taking her vitamins which have defiantly helped me. I know it is still early days but I really have started to notice some new hair growth which if it carries on will make me the happiest person alive, slowly with the new hair growth I feel a part of me coming back and I am truly grateful to Dr Warner for that. I will very much be recommending Dr Warner to anyone and everyone I know as they will not get a better service anywhere else.
---
Consulting Room is the ONLY online cosmetic clinic search directory, for the UK & Ireland, who check that all clinics listed with us are compliant with relevant regulatory requirements for the provision of cosmetic surgery, medical aesthetic treatments, hair transplant surgery and cosmetic dentistry. To find out what this means, why you can have peace of mind and trust the checks we do for you click here.