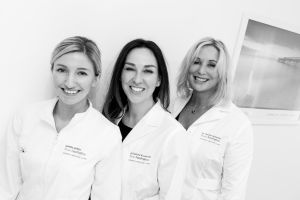 About River Aesthetics
Unit 1 The Old Sorting Office, 5 Albert Road , Bournemouth , DT1 1AX
01202 Reveal Number
Call Now
Profile
---
About Us

River Aesthetics is a leading cosmetic medicine clinic based in London, Hampshire and Dorset, with a specialist focus on thread lifting and feminine rejuvenation.

Founded by experienced medical aesthetic doctors – Dr Victoria and Dr Charlotte – our approach is all about helping you to be the best version of yourself, achieving beautiful, natural-looking results with the latest treatment innovations, delivered by highly qualified experts that you can trust.

We specialise in non-surgical thread lifts using both PDOs and Silhouette Soft threads and advanced facial aesthetic treatments, such as injectable treatments for lines and wrinkles, medical skin peels and thread vein treatments using Thermavein.

The River Aesthetics Philosophy:

Philosophy means "the love of wisdom" and, for us, this means using our decades of aesthetic and medical expertise to help you achieve the results you've always wanted. In our view, success means not only addressing problems and delivering natural-looking results, but helping you maintain a beautiful, healthy appearance for as long as possible.

Safety and expertise

Your safety, quality results and happiness are our number one priority. River Aesthetics is accredited by Save Face – an impartial organisation committed to ensuring that aesthetic practitioners are properly trained and qualified. This is the only scheme to visit every accredited practitioner and premises to ensure that patients are in safe hands, and that safe products are used in a safe environment.

The River Aesthetics Patient Promise.

From the moment you step through our doors, you will receive the highest quality care and a tailored approach to meet your precise skincare needs. All our patients begin their River Aesthetics journey with a full, no-obligation medical consultation, to help identify areas of concern and develop a tailored plan to meet your individual skincare needs.

We will always offer sound professional advice based on your individual requirements and will only offer treatments that we consider are both effective and safe. We will never offer any treatment that we would not consider for ourselves. You will receive treatment recommendations and full information about our aesthetic solutions that you can consider at your leisure before agreeing to any treatments and you'll never be placed under any pressure to have a treatment.

Once you have made your booking, you will be looked after by Dr Victoria or Dr Charlotte – nobody else! Our appointment intervals are booked so that you will not feel rushed, and wherever possible and we offer appointments at times that will fit in with your busy lifestyle.

Depending on what kind of treatment you have, you will receive a post-treatment follow up in 2 to 4 weeks' time with the same practitioner so that you can really see the difference.

Our philosophy is about not only addressing skincare problems and delivering fantastic, natural-looking results: we help you maintain beautiful, healthy skin for as long as possible, which is why our patients come back to us again and again.

The RiverLIFT

We are leading experts in facial rejuvenation, helping you achieve beautiful, natural-looking results with our unique 'RiverLIFT'.

The RiverLIFT restores natural facial balance and softens the signs of ageing, by using a combination of thread-lifting and facial injectable treatments for stunning results. It's a technological innovation, offering a simple way to a redefined face, restoring volume and reducing wrinkles, all without the use of incision or sedation.

Thread-lifting treatments


Thread-lifting is a minimally-invasive treatment, with a dual effect: firstly the initial lifting and support of sagging tissues; secondly through deep-collagen regeneration that can take years off your appearance.

The discreet, 60-minute procedure means you can be in and out within a lunch hour, and able to go back to your daily life straight away.

The RiverLIFT for Your Lips, Face, Body and Breasts

The RiverLIFT is perfect for using on its own, or in combination with dermal fillers and muscle-relaxing injections. It is renowned for its subtle, yet stunning results, with patients and celebrity fans such as Meg Matthews lining up for Dr Victoria and Dr Charlotte's expert touch.

And it's not just great for lifting a sagging neckline: we have combined our expertise in PDO, Silhouette Soft and Boca threads, in conjunction with hyaluronic acid fillers, to create bespoke thread lifts for the lips, face, body and breasts.

Dr Charlotte pioneered the UK's first ever breast lift using threads, and now offers this easy, non-invasive alternative to full breast lift surgery from the comfort of the clinic. We tailor the procedure to you and offer free consultations, to discuss how we achieve this based on your age, which part of the face or body needs lifting and by what amount.
Our Staff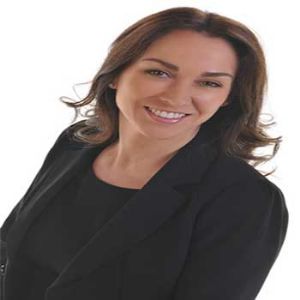 Dr Charlotte Woodward
Medical Aesthetic Doctor & GP
Dr Charlotte Woodward is a leading medical aesthetic doctor with over 25 years' experience across both general practice and aesthetics.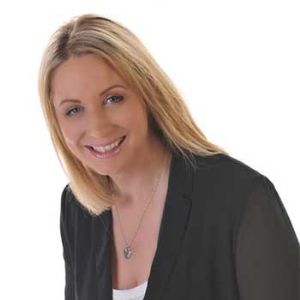 Dr Victoria Manning
Medical Aesthetic Doctor
Dr Victoria Manning is a highly skilled and experienced medical aesthetic doctor, with over 20 years' clinical expertise across both general practice and aesthetics.
Directions
Consulting Room is the ONLY online cosmetic clinic search directory, for the UK & Ireland, who check that all clinics listed with us are compliant with relevant regulatory requirements for the provision of cosmetic surgery, medical aesthetic treatments, hair transplant surgery and cosmetic dentistry. To find out what this means, why you can have peace of mind and trust the checks we do for you click here.
Opening Times
Mon: 08.30 - 17.30
Tue: 08.30 - 17.30
Wed: 08.30 - 17.30
Thu: 08.30 - 17.30
Fri: 08.30 - 17.30
Sat: 09.00 - 12.00
Sun: Closed - Closed