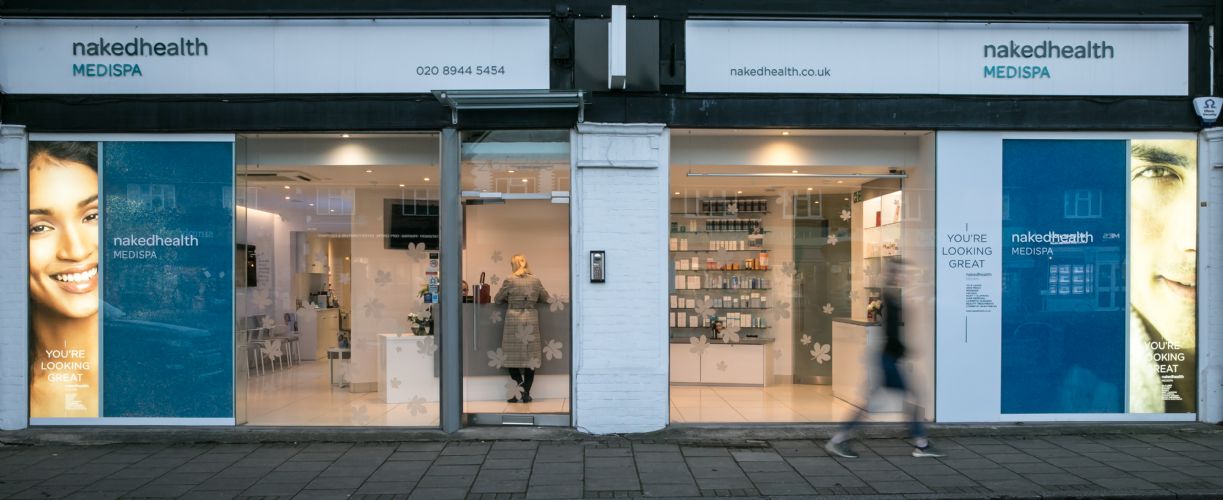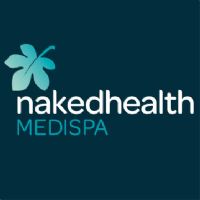 About Nakedhealth
261 To 263 Coombe Lane , Wimbledon , SW20 0RH
020 8 Reveal Number
Call Now
-0.248596539751598
51.4141326752899
Profile
---
Nakedhealth MEDISPA was established in 2004 by Plastic Surgeon, Mr David Gateley and his business partner Louise Stewart. Both have been looking after clients in central and south London and Wimbledon since the 1980s.
David Gateley, founder and Medical Director is one of the UK's leading, fully accredited Plastic and Reconstructive Surgeons. Mr Gateley was Consultant Plastic Surgeon at St George's Hospital from 1997, and has private practice in Harley Street, Parkside Hospital and The New Victoria. He regularly attends international conferences and is well briefed in the latest developments in this fast moving industry. Louise Stewart has been in the health and beauty industry since 1982 having owned clinics in Wimbledon Village for over 30 years and establishing the prestigious Clinic at The Harbour Club, Chelsea.
David and Louise and their team of highly qualified Nurse Prescribers and Aestheticiens aim to make clients look refreshed and rejuvenated and really good for their age, but not overdone or different. They use the latest and safest technologies and products and all patients are reassured by having Mr Gateley head up the team.
The clinic is owner managed and has an outstanding staff retention level with ongoing training and development programmes. The team are genuinely engaged with the industry and strive to get the best outcomes for their clients. They enjoy regular in house medical training sessions which keep thier scientific knowledge refreshed. Patients get impressive outcomes because the team collaborate and take a multi disciplinary approach.
Client satisfaction is high and customers can expect to see the same practitioners on a long term basis. Nakedhealth MEDISPA is set up to cater for men and women and the facilities are state-of-the-art. The CQC registered Clinic is modern and airy, hygiene is a priority and standards are consistently high. All clients are looked after by caring and understanding professionals. Up to date treatments and a friendly no pressure ethos ensure you choose the most appropriate programe for you and your budget.
Our Staff
Medical Director David Gateley
Plastic Surgeon
David Gateley is one of the leading plastic and reconstructive surgeons operating in the UK today. He carries out a wide variety of surgical and non-surgical treatments.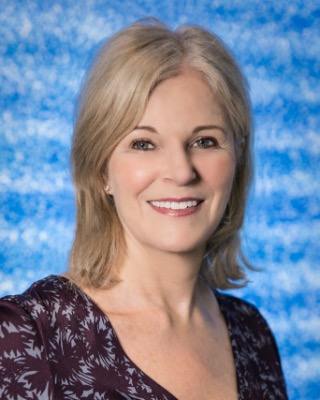 Director Louise Stewart
Director
Louise Stewart has been in the health and beauty industry since the early 80s. She is a qualified Aesthetician but manages the business and is particularly dedicated to staff retention, best practice and outstanding customer service.
Senior Aesthetic Therapist Viktoria Wiener
Senior Aesthetic Therapist
Viktoria has been with Nakedhealth since 2012. She embraces new technology and gets outstanding results by intelligently combining treatments. She is passionate about Obagi and has transformed the skin of many patients.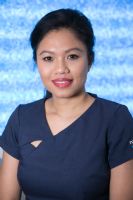 Senior Aesthetic Therapist Tanty Indriasari
Clinic Manager + Senior Aesthetic Therapist
Tanty joined the Nakedhealth team in 2010 with a zest for learning and a desire to offer her clients the most appropriate of the latest high tech treatments.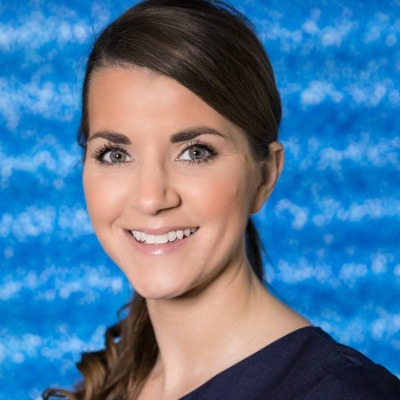 Senior Aesthetic Therapist Natalie Windegaard
Senior Aesthetic Therapist
Natalie is an experienced all round Therapist having been part of the Nakedhealth team since 2005. She specialises in skin tightening and lifting and gets excellent results with laser hair removal.
Senior Aesthetic Therapist Ellie Jennings
Senior Aesthetic Therapist + Laser Protection Supervisor
Ellie has been working as a full time aesthetician since graduating in 2001. She has been with Nakedhealth from the beginning in 2004 and is very experienced with laser, IPL and CoolSculpting and is responsible for Laser Safety pithing the Clinic.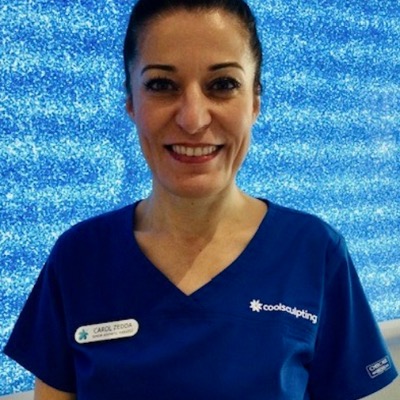 Senior Aesthetic Therapist Carol Zedda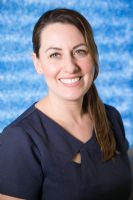 Senior Aesthetic Therapist Cheryl Smith
Senior Aesthetic Therapist
Cheryl has been in the industry since 2000. She is a skin expert and loves advanced techniques where great results are seen.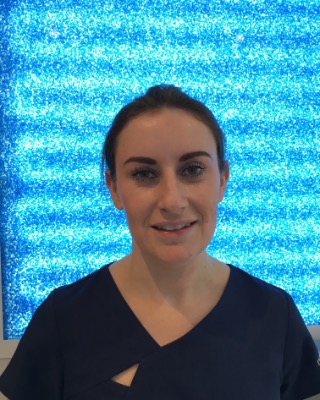 Nurse Prescriber Josie Hearn
Nurse Prescriber
Josie is currently on maternity leave. Josie Hearn is a Registered General Nurse with a special interest in Aesthetics. Josie has worked within healthcare for the past 16 years and has been a qualified Nurse for the past 11.
Senior Aesthetic Therapist Pegah Fakhim
Senior Aesthetic Therapist
Pegah is passionate about this industry and attends many conferences to keep her knowledge refreshed. She understands skin and gets outstanding results with anti ageing treatments.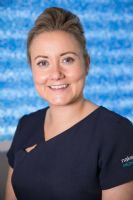 Aesthetic Therapist Scarlett Kavanagh
Aesthetic Therapist
Scarlett has been part of the team since 2014 and delivers a range of treatments including Soprano Platinum hair removal and Hydrafacial.
Senior Aesthetic Therapist + Electrologist Fauzia Khan
Senior Aesthetic Therapist +Electrologist
An electrologist for hair removal, thread veins and skin lesions. Fauzia also performs laser hair removal treatments, skin peels, IPL treatment for pigmentation and gets outstanding CoolSculpting results.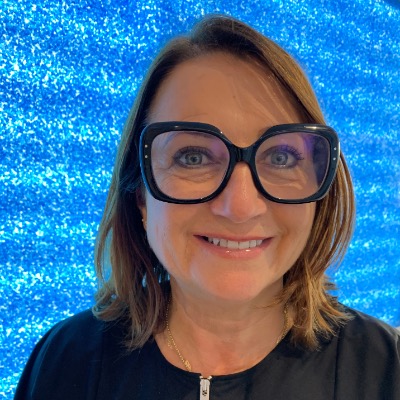 Cosmetic and Medical Tattoo Specialist Ruth Kane
Cosmetic and Medical Tattoo Specialist
Ruth Kane is on of the UKs leading Semi Permanent Technicians and is a leading trainer in the industry. She has a monthly clinic at Nakedhealth MEDISPA.
Directions
Located on the A238 right beside the A3. We are a stone's throw from Wimbledon Village and on the main road between Kingston and Wimbledon. The parking is easy using the RINGO app and you only pay between 11am and 3pm Monday to Friday outside and in the nearby roads.
The 57 bus stops right outside and Raynes Park Station is within easy reach.
Consulting Room is the ONLY online cosmetic clinic search directory, for the UK & Ireland, who check that all clinics listed with us are compliant with relevant regulatory requirements for the provision of cosmetic surgery, medical aesthetic treatments, hair transplant surgery and cosmetic dentistry. To find out what this means, why you can have peace of mind and trust the checks we do for you click here.
Opening Times
Mon: 9am - 7pm
Tue: 9am - 9pm
Wed: 9am - 9pm
Thu: 9am - 9pm
Fri: 9am - 6pm
Sat: 9am - 6pm
Sun: 10am - 5pm