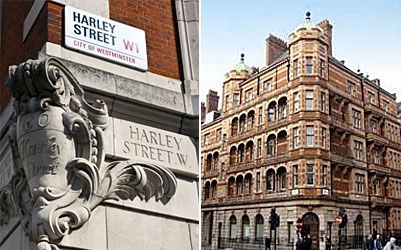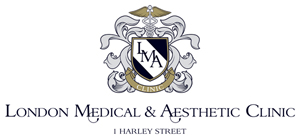 London Medical and Aesthetic Clinic Reviews
1 Harley Street , London , W1G 9QD
020 8 Reveal Number
Call Now
Reviews
---
Helena K
Location: London
November 12, 2021
Absoultely thrilled with my Smartlipo results, Dr Ayoubi you are truly a magician! Exceptional service from the outset and great aftercare. I could not be more happy with the results and I highly recommend this painless procedure for anyone who is seeking to reduce fat and skin tightening. Thank you London Medical Aesthetic Clinic and the staff for all your efforts and hard work it is much appreciated.
---
Andrea Morena
Location: London
August 29, 2019
Initially I only knew Dr Ayoubi from Instagram. I have followed him for quite some time. I was very happy to see that he has started providing Sculptra Buttock Enhancement, which so far I could only see being perfumed by American Doctors. I decided to come for a visit and finally meet Dr Ayoubi in person. He is a very charming man, not to mention very intelligent. He explained the procedure in detail,, and presented a plan of action how to treat my concern. Procedure itself was absolutely painless. I can't wait to see him for another round of my buttock injections. I feel like I can only trust this doctor!! Highly recommended.
---
I came for my Smart Lipo consultation with Dr Ayoubi last month. Within 45 minutes i was explained everything from A to Z. Without hesitation I decided to ahead and have it done this week. My abdominal and thighs area already feel firmer, there is no scarring or any surgery marks whatsoever. I know that for the full effect i have to wait 1 to 2 months but i already feel great and results are very pleasing. Thank you Dr Ayoubi and LMA Clinic
---
My favourite surgeon ever. I commute from Manchester to see Dr Ayoubi because he is the best in his field. He has been a great help to me over the years from my Acne problem to my excess cellulite and more. Though I may not have always been the easiest of patients, I trust Dr Ayoubi's opinion and always take his suggestions on board ( and they are always right). I moved out of my local Doctors service 6 years ago, but I am more than happy to travel to the London because it means more to me to have a service I can trust. Dr Ayoubi always has time to talk about my issues in depth and is open to looking at new safe ways to dealing with them. I can't speak highly enough of the support that he has given me over the years.
---
Charlotte Michaels
October 12, 2017
My Cellulite has fully disappeared all thanks to Dr Al-Ayoubi and his excellent Cellulaze treatment. I have always been self-conscious about Cellulite on my legs, I went to London Medical and Aesthetic Clinic to find out more about the Cellulaze treatment. Dr Al-Ayoubi is the kindest and most understanding doctor I have met. I can not thank Dr Al-Ayoubi enough, I am now able to wear shorts and swim suits when on holiday without feeling self-conscious.
---
Laura Levi
October 1, 2017
I was treated by Dr Ayham Al-Ayoubi at LMA Clinic for my deep acne scars using Sculptra & Ellanse and my scars have vanished. I have to say I how impressed I was with the results. Dr Ayoubi and his team are extremely professional and the whole procedure was pain free. The team are very friendly and make you feel immediately at ease. Dr Ayoubi also introduced me to ZO Skincare products which is a fantastic and I strongly recommend Dr Ayoubi and his LMA Clinic to everyone. I will definitely be coming back and have recommended all my friends to him. An amazing experience all round. Thank you! Laura Levi
---
Maxwell
September 27, 2017
I initially heard about Sculptra through my friend who looked absolutely gorgeous. She strongly urged me to visit Dr Ayham Al-Ayoubi at London Medical and Aesthetic Clinic in 1 Harley street, She said he is the godfather of all plastic surgery and cosmetic treatments. Dr Ayham Al-Ayoubi not only introduced Sculptra to the UK but all around the world, this man is a magician! And i say this because of the results he delivered to me, he made my Acne Scarring disappear with the new technique of Sculptra, pain free I must add. I was astonished after the second session I genuinely could not believe that he managed to not only remove my acne scarring but also make my skin look so young and fresh, something that I have been trying to do for 10 years!! A fantastic Doctor and team at LMA Clinic, was super impressed and recommend everyone to go for a treatment with him, this you will not regret.
---
jane fuller
Location: canary wharf
January 2, 2013
I am very pleased with the results of my Smartlipo treatment I had with Dr Ayoubi at Harley Street. It was not at all painful and there was no bruising at all. I would definitely recommend this procedure; I am over the moon the results.
---
I couldn't believe I felt no pain and there was no scaring either.It was a miracle Smartlipo treatment thanks to Dr Ayham Al-Ayoubi
---
I first meet Dr Ayham Al-Ayoubi six years ago at his Harley Street clinic. I had broken up from my husband and lost a lot of weight, which made my face look gaunt and thin. I have the Sculptra treatment which involved having injections in my face ( 4 treatments in total). The procedure was pain free, as the doctor used a numbing cream before injecting. Dr Ayham AL-Ayoubi was very gentle and professional. He explained what he was doing every step on the way, which put me at ease. The affects were amazing. I have returned to see Dr Ayham Al-Ayoubi to have more Sculptra. I had bags under my eyes and explained to Dr Al-Ayoubi that i felt and looked old. I had fillers under my eyes which again was pain free and the lines have disappeared. The results were amazing. I have also has Botox in my forehead and around my eyes . The procedure did not take long. Dr Ayham Al-Ayoubi has changed my life and made me look younger. He has magical hands and is excellent at everything he does. He has given me back my confidence.
---
Consulting Room is the ONLY online cosmetic clinic search directory, for the UK & Ireland, who check that all clinics listed with us are compliant with relevant regulatory requirements for the provision of cosmetic surgery, medical aesthetic treatments, hair transplant surgery and cosmetic dentistry. To find out what this means, why you can have peace of mind and trust the checks we do for you click here.