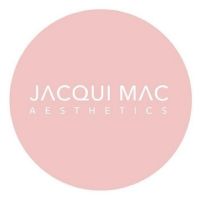 Jacqui Mac Aesthetics Reviews
Dansk Way, West Yorkshire , Ilkley , LS29 8JZ
0781 Reveal Number
Call Now
-1.8100695153428337
53.929418988079995
Reviews
---
Excellent service, explained everything clearly and listened to what I wanted. The treatment room was clean and pleasant. I highly recommend!
---
Sue Murdoch
Location: Ilkley
August 4, 2022
Had many treatments with Jacqui... very professional and discreet. Recommends just the right thing... very natural results. Best Botox and I have tried a few in the past... would never go anywhere else now. Also had lips...lovely and natural and threads... loved them. Thanks Jacqui you're a talent
Clinic Reply
Thank you Sue
---
Jay North
Location: Ilkley
April 4, 2022
I had previously had some difficult needle experiences in the past and never thought I could do botox without numbing cream. Jacqui was reassuring and it was all so gentle. No cream required and results amazing. This then gave me the courage to go ahead with dermal fillers in cheeks. again no cream..... The procedure was fine and the results made me cry with happiness. Not only has it taken years off, but I dont believe I've ever looked as good. Jacqui clearly knows what faces need without an "overdone' look. I trust her judgement, skill and performance. so pleased I found this fantastic lady. Thankyou so much Jacqui
Clinic Reply
Thank you for this review and thank you for trusting me xx step by step we can make some amazing rejuvenated faces
---
Wendy Ashford
Location: Ilkley
December 15, 2021
Jacqui's expertise in subtle techniques with massive results is amazing Myself and my daughter had procedures today which we are beyond thrilled with, I'm sure you'll see the posts shortly, totally blown away! Highly recommended, she has loyal returnees in us
Clinic Reply
Thank you so much for this review xx lovely to meet and treat you both xx see you at your review
---
Kirsty Francis
Location: Ilkley
October 11, 2021
I have just visited Jacqui Mac for anti wrinkle teatments. It should be called frown magic as i could see improvements in 48hrs. Very professional, Covid safe and full consulation completed with all my questions answered. I will definitley be back. Thanks Jacquie i feel able to smile again without being so self consious.
Clinic Reply
Thank you Kirsty
---
Lauren Gregory
Location: Ilkley
September 21, 2021
To say I was nervous for my tear trough treatment this morning is an understatement, but upon meeting Jacqui her friendliness and professional manner put me at ease very quickly. She managed my expectations of what I expected and the treatment was explained to me all the way through and the results are amazing! Jacqui also answered questions with regard to other treatments that I wanted to know about. I definitely won't be going anywhere else and will be back for some more treatments with her soon, thank you!
Clinic Reply
Thank you Lauren, I'm glad you asked lots of questions , you need to know all possible side effects and possible outcomes before going ahead with any treatments xx I'm very happy with your results
---
Svetlana Boltrucek
Location: Ilkley
September 9, 2021
I had Botox injections and I am very pleased with the results. Very professional, I highly recommend Jacqui, thank you very much
Clinic Reply
You are very welcome! And thank you for this review
---
Ute Dean
Location: Ilkley
August 16, 2021
Jacqui is very professional and achieved amazing results with my treatments. I am over the moon with how I look. Great follow up including txt asking how I was next day. No hard sell which was appreciated. Jacqui has very high standards,uses quality products and is very passionate and committed to what she does,and this shows in her results. I will definitely be coming back and I highly recommend this lady. Absolutely amazing and a very lovely person too. Thank you sooo much, I feel brand-new now.
Clinic Reply
An absolute pleasure xx you look amazing
---
Lucy Marvellous-Foibles
Location: Ilkley
May 11, 2021
Lovely lady, great personal service with tailored advice and no hard sell! Highly recommend
---
Stacy Dickenson
Location: Ilkley
March 22, 2021
I had threads with Jacqui last week, really happy with the results and I would highly recommend, fast healing time, professional and knowledgable!
Clinic Reply
Thank you so much
---
Louise Hudson
Location: Ilkley
September 16, 2020
I was nervous about having Botox but Jacqui put my mind at ease and answered all my questions. She is very professional and lovely to talk to. I am so happy with my results and can't thank her enough. I'll definitely be coming back to see her when I'm ready for my next lot of Botox.
---
Consulting Room is the ONLY online cosmetic clinic search directory, for the UK & Ireland, who check that all clinics listed with us are compliant with relevant regulatory requirements for the provision of cosmetic surgery, medical aesthetic treatments, hair transplant surgery and cosmetic dentistry. To find out what this means, why you can have peace of mind and trust the checks we do for you click here.