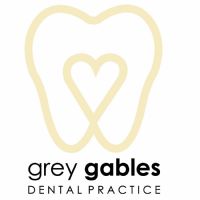 Grey Gables Dental Practice Treatments
Grey Gables Dental Practice, The Green, Bilton , Rugby , CV22 7LZ
01788 Reveal Number
Call Now
-1.29080969999995
52.3589696
Treatments
---
Botulinum Toxin
Botulinum toxin type A: Botox (Vistabel), Dysport (Azzalure) and Xeomin (Bocouture) is a naturally occurring protein produced by the bacterium Clostridium botulinum. It can be used to treat all wrinkles and for hyperhidrosis (excessive sweating).
Chemical Peels
The use of chemical peels to soften and improve the appearance of skin dates back to the ancient Egyptians. Today, scientists have identified numerous forms of acid which can be used to treat skin.
Dental Implants (Teeth)
Dental implants are a new way of replacing single, or a whole set of completely missing teeth, and are a real alternative to dentures for people who have a lot of missing teeth.
Dental Veneers (Teeth)
Veneers offer one of the best cosmetic dentistry options for people wanting whiter teeth than bleaching can achieve or who want to camouflage spaces between "gappy" teeth and/or overcrowded teeth.
Dermal Fillers
Dermal fillers are made of various kinds of natural, man-made or synthetic materials that have been developed for injection into the skin and lips; including hyaluronic acid.
Invisible Dental Braces (Teeth)
There are various alternatives to traditional metal braces now available, including clear aligners and lingual braces.
Medical Skin Needling
Medical Skin Needling, also referred to as Collagen Induction Therapy and Micro-Needling is aimed at stimulating the body's own collagen production to reduce the appearance of fine lines and wrinkles.
Teeth Cosmetic Correction
Your dentist can restore teeth to a more natural, pleasing appearance with a variety of different techniques and procedures including replacement fillings, bonding, crowns and bridges.
Teeth Whitening or Bleaching
Tooth bleaching or whitening is not new in dentistry; in fact some techniques are 120 years old! Modern whitening, however, is simple, safe and involves no major dental work or damage to your teeth.
Thread Lift
Thread lift uses free floating cogged (barbed) or smooth sutures for lifting sagging tissue in the face and neck. It is marketed as APTOS Thread Lift, Contour Lift, Silhouette Soft, Scarless Suture Lift & Feather Lift.
Extra Treatments
---
Enlighten Tooth whitening
Boutique Tooth whitening
Profhilo
Microblading
Conditions
---
Acne
Acne is a chronic inflammatory disease of the sebaceous hair follicles.
Eyes - Bags and Crow's Feet
The development of small crows feet, or shadows beneath the eyes (dark circles) can be the first signs that our skin is not as youthful and elastic as it once was.
Eyes - Tear Trough ( Dark Circles )
Tear trough rejuvenation is a relatively new treatment that is used to improve the appearance of dark circles or dark hollows underneath the eyes which appear in some people.
Facial Skin Tightening, Sagging Skin and Jowls
The concept of facial skin tightening refers to cosmetic procedures which seek to cause contraction in the tissues to effectively tighten them up or which involve a lifting technique often accompanied by the removal of excess skin.
Hand Rejuvenation
The hands are the second most visible area of our body. There are now a number of non-surgical treatment options to help rejuvenate the hands.
Lines and Wrinkles
The signs of ageing on a person's face start to show as early as the end of the second or the beginning of the third decade of a persons life. At first, fine lines start to form between the nose and the mouth, around the eyes and on the forehead.
Lip Volumising and Shaping
Lip augmentation, volumising, shaping or enhancement is a cosmetic procedure which uses various materials to plump out and re-shape the lips.
Make-up and Camouflage
The option of a more permanent make-up feature such as eyeliner, eyebrow definition or lip liner is chosen by people for a variety of reasons. Skin camouflage can be used to conceal a number of conditions.
Non-Surgical Face Lift ( Nefertiti Lift )
One of the most common forms of non-surgical face lift procedures is to use as combination of botulinum toxins and dermal fillers to plump out wrinkles and any volume lacking areas of skin on the face and provide lift, including the Nefertiti Lift.
Nose Reshaping ( Nose Job )
Most cosmetic procedures in this area relate to the alteration of the size or shape of the nose.
Teeth - Cosmetic Dentistry
Cosmetic Dentistry is a combination of the art and science of creating an attractive smile. This is accomplished by using state of the art aesthetic materials and techniques in order to achieve the best smile possible for a single individual.
Products
---
Botox
Botox, the injection of botulinum toxin type A for frown lines and wrinkles. Learn more about Botox ® side effects and costs.
Dermapen ™
Dermapen™ has the claim of being the original device that started the revolution in automated pen-like devices in the medical skin-needling world. It is used for a treatment referred to as medical skin needling, collagen induction therapy, percutaneous collagen induction, micro-needling or simply electronic dermarollering.
Invisalign ®
Invisalign® is an invisible way to straighten teeth without the need for metal braces using a series of clear, plastic aligners which slowly move teeth over time, according to a dental prescription.
Juvéderm ® ULTRA
Juvéderm® ULTRA and Juvéderm® ULTRA Smile is an advanced, cohesive, 3D hyaluronic acid matrix dermal filler with local anaesthetic, manufactured by Allergan; the makers of Botox® / Vistabel®.
Juvéderm ® VOLUMA
Juvéderm® VOLUMA is a hyaluronic acid dermal filler used for recontouring and restoring the face in the case of age-releated volume loss in the cheek bone and chin regions. According to the makers, it delivers dramatic improvement in tissue quality, even in challenging areas, and is complementary to other aesthetic treatments and dermal filler procedures.
Juvederm ® VYCROSS
Juvéderm ® VOLIFT, VOLBELLA, VOLITE and VOLUMA are part of the Juvéderm VYCROSS ® Collection of hyaluronic acid-based fillers which are designed to add volume, restore contours, plus smooth out lines and wrinkles.
Juvéderm® HYDRATE
Juvéderm® HYDRATE is part of the Juvéderm® ULTRA family of dermal fillers which contain hyaluronic acid and the anti-oxidant, mannitol. It is designed to improve skin hydration and elasticity by replacing HA lost through ageing.
Perfectha ®
Perfectha® from Laboratory ObvieLine (a Sinclair IS Pharma company) is a highly advanced hyaluronic acid gel dermal filler, cross-linked by E-brid® technology and developed to fill out wrinkles, hydrate the skin and add volume.
PROFHILO®
It is the first stabilised hyaluronic acid (HA) based product which is manufactured without the use of chemical cross-linking agents (BDDE) and is used for skin remodelling and treating skin laxity, not for just filling lines and wrinkles. According to the makers, it delivers dramatic improvement in tissue quality, even in challenging areas, and is complementary to other aesthetic treatments and dermal filler procedures.
Silhouette Soft®
Silhouette Soft is marketed as a 'non-surgical face lift', a 'one-stitch face lift' or 'puppet face lift', the treatment is based on suture suspension with cones which are used in both reconstructive surgery and cosmetic surgery.
Teosyal ®
The Teosyal range consists of three monophasic hyaluronic acid based products of non-animal origin, which are highly biocompatible, offering patients immediate and long-lasting results.
Teosyal ® Meso
The Teosyal range consists of three monophasic hyaluronic acid based products of non-animal origin, which are highly biocompatible, offering patients immediate and long-lasting results.
Vistabel ®
With dosing specific to treat glabellar (frown) lines, Botox, botulinum toxin is also marketed for cosmetic use in the UK under the brand name Vistabel®.
Consulting Room is the ONLY online cosmetic clinic search directory, for the UK & Ireland, who check that all clinics listed with us are compliant with relevant regulatory requirements for the provision of cosmetic surgery, medical aesthetic treatments, hair transplant surgery and cosmetic dentistry. To find out what this means, why you can have peace of mind and trust the checks we do for you click here.