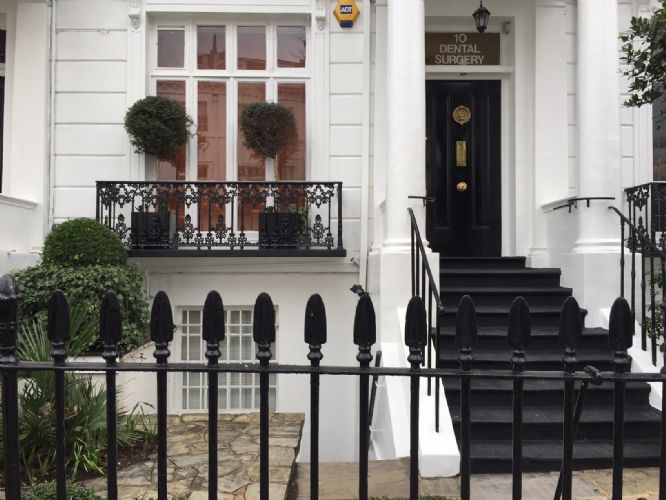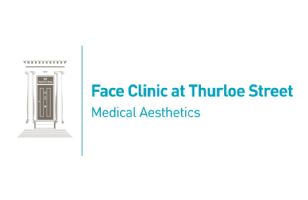 Face Clinic at Thurloe Reviews
10 Thurloe Street , South Kensington , SW7 2ST
02075 Reveal Number
Call Now
-0.17274169999996047
51.49426889999999
Reviews
---
Vicki Musson
Location: London
August 23, 2022
I have been seeing Ally at the face clinic for a while now. She is the best at what she does, and I would never go anywhere else. I have Botox and Profhilo, among other treatments, and still look so natural and like me, just the best version of me possible. Ally will say that she cant work miracles, but I disagree, and if you saw a before and after of me, youd say the same!! She really is a miracle worker.
---
Catherine Hembry
Location: London
August 9, 2022
Everything Allysun recommends, I find delivers for me. Her skincare guidance is superb and I wouldnt go to anyone else regarding my skin, she has so much knowledge and experience. The products she has introduced to me over the years have always been ahead of everyone else!
---
Paris Proszynski
Location: London
August 4, 2022
I have been seeing Allysun for the past 5 years for all of my skin & aesthetic concerns. She is friendly, professional and always gets the desired results. Highly recommend.
---
Shannon Mc Hugh
Location: London
August 2, 2022
I have been booking with Allysun for a number of years now and she simply is the best of the best. Allysun is professional and so friendly and always tailors everything to my needs and desired look. 100% would recommend Allysun to everyone!
---
Stephania Belussi
Location: London
July 22, 2022
Great experience! The most thorough consultation I've ever had. Dr Raza and his team are very professional but also personable, accommodating and able to put you at ease right away. I definitely recommend them!
---
Mel Murray
Location: London
July 21, 2022
I went to Thurloe Street Dental for an appointment with Allysun for some dermal fillers recently. It was something I had been researching for many months, but never found anyone I would have trusted until I found Allysun's portfolio online. I travelled down from Scotland for the appointment, which was absolutely worth it as I wanted to be sure I was going to the right person. From the moment I walked in the receptionists were so friendly and made me feel at ease, which was great as I was pretty nervous. The time slot also included enough time to completely talk over the procedure on the day and let me ask more questions and Ally could not have been nicer or more professional! I'm over the moon with the results and I'm looking forward to my next trip down to London! If you've been thinking about something facial aesthetics related but you're nervous about the experience I can't recommend Thurloe Street enough!!
---
Patrick George
Location: London
July 20, 2022
Allysun is an absolute genius! The only person I would trust to do anything! All the results are so natural and fantastic! Allysun is really friendly and puts you at ease. The clinic is so clean and bright, cannot recommend enough!
---
Aelina Pun
Location: London
July 20, 2022
Before visiting this dental practice, I was very nervous and reluctant to go under any kind of cosmetic treatments especially with botox and fillers. I was always against it, thinking my face will be swollen and messed up if anything goes wrong. But i recently turned 30 and noticed that i started to get a bit of facial expression lines on my forehead and smile lines, i finally decided to at least book for a consultation just to see what can be done to solve it. The consultation was free of charge (definitely a bonus point). Some other practices charge a fortune even fora consultation. When i phoned the practice, a lovely lady named Teresa was very polite and helpful at finding the suitable time for me. The good thing is the practice had a late slots available which worked out perfectly. When i attended the consultation, i met with Ally (a practitioner) who explained all the procedures she could do to improve my concerns i had on my face according to my needs. She was very professional, friendly and definitely HONEST. I just knew i was going to go with the procedure as she definitely gained all my trusts. I just knew i was in good hands. On the day of the procedure, i was very scared but excited at the same time. Ally used a numbing cream before the procedure. She kept explaining everything during the procedure which really helped and she was very gentle. I did not feel any pain/discomfort at all. At the end, i was expecting a bit of bleedings and bruisings but there was nothing. I could see the fillers worked straight away and botox definitely made a difference within 2/3 days. I got lots of compliments from friends and families about my skin and face. I am definitely going to continue with this procedure with Ally in the future. I would definitely recommend her to everyone. Now, i just think this is the best decision i have ever made, just a bit gutted for not having enough courage to go with it earlier. I will go for my next top up around December time and nothing will stop me now. :) Thank you Ally and all the staffs of Street Dental for your great works.
---
Evan James
Location: London
July 19, 2022
Allysun is SPECTACULAR! Informed, incredibly skilled and so lovely! Ive been lucky to have been a client of hers for a while now and each time I go back Im thrilled with the results! We speak on each visit about my desired results and we work out what the best treatment is for me! She is amazing! I cannot recommend her highly enough!
---
Jo Dawson
Location: London
July 18, 2022
I always look forward to visiting Thurloe Street Dental because as soon as you walk through the door you are greeted with a lovely welcome from the reception staff. Whilst you wait a few minutes for your treatment you are spoilt with good coffee and snacks. My treatment begins as I walk into the room. Im quickly put at ease and have a great consultation with absolutely no pressure which is great. I am always offered different options but as I have been a patient for so long I always put myself in their hands. I am always really happy with the results and am talked through the whole procedure. The aftercare is fantastic which makes me a happy returning client every time. I would highly recommend the practice, you will not be disappointed.
---
Lily Beaumont
Location: London
July 15, 2022
Allysun is genuinely the only person I trust to look after my cosmetic needs. She has so much knowledge and makes me feel very safe and secure. I also know that she will always make sure everything she does looks as natural as possible, and will always tell me when something isnt a good idea. I feel very safe in her hands and always look forward to our appointments. She is without a doubt the number one person to go to in London.
---
Giovanna Santaniello
Location: South Kensington
July 14, 2022
This clinic truly deserves 5 stars: professional and caring staff, flexibility with bookings, timely follow up, top hygiene standards, convenient location. Special thanks to Allysun for the thorough assistance in the teeth whitening process. Very happy about the results!
---
Karishma Krishanthan
Location: Chelsea
July 14, 2022
A special note to Allysun who is the best therapist I had, by far!!! She never rushes you and does her treatment with incredible skills. Her years of experience shows with her depth of knowledge! What I love most about her, she listens and never pushes any treatment!
---
Consulting Room is the ONLY online cosmetic clinic search directory, for the UK & Ireland, who check that all clinics listed with us are compliant with relevant regulatory requirements for the provision of cosmetic surgery, medical aesthetic treatments, hair transplant surgery and cosmetic dentistry. To find out what this means, why you can have peace of mind and trust the checks we do for you click here.