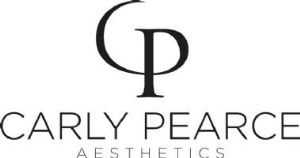 Carly Pearce Aesthetics Reviews
10 East Ham Road , Littlehampton , BN17 7AN
0777 Reveal Number
Call Now
-0.544534200000044
50.8123463
Reviews
---
I've been going to Carly for 18 months...…lovely lady...…..very knowledgeable and very informative.... clinic very clean and comfortable. I've had several fillers over time, no complications..... excellent.
---
Well.....once again Carly has worked her magic (why would I expect anything else!). The Botox is brilliant, really pleased with the results. It started working in 2 days, thank you!
---
After going to another clinic previously for filler in my lips, I decided to try somewhere else and got in touch with Carly. We spoke a few times over text/phone and I found her to be very friendly and helpful so I arranged an appointment for treatment. She took a lot of time to talk through my concerns and options and even after treatment text me to check I was ok which I thought was a lovely gesture. Its' been a couple of weeks now, the shape is perfect and I'm over the moon with the result. Thank you Carly!
---
I was pleased with my last treatment just like the many I have had with you over the years. You always make me feel comfortable and always discuss my treatment with me & tell me your personal opinion which I find helpful. I would always recommend you to people like I do to my friends. I don't think I would go anywhere else for my fillers. I am always happy with what you do.
---
My new lips, how happy I am with them! They have healed nicely and I love them, thank you so much!
---
I had my perlane filler done by Carly Pearce recently. Carly was very professional and I felt very relaxed throughout the treatment. She was very friendly and I was made to feel at great ease during this procedure. The filler had fantastic results and I will definitely be recommending Carly to all my friends and will be coming back again.
---
Samantha
November 16, 2019
This was the first time having lip fillers, a procedure I had considered for a while and having researched and met with a few nurses, Carly's experience and kind nature persuaded me to proceed. She suggested a subtle approach at volume which was definitely appropriate for my lips.....and explained fully everything. The procedure never felt rushed and I am extremely happy with the result months later! Thanks Carly, will definitely be coming back!
---
Carly is the most informative, calming and welcoming person with a deep knowledge in beauty. I'm a big wuss when it can come to certain procedures but she's always been great at talking me through my nerves and everything she's doing. I forever being complimented on people thinking my lips are natural and I have great genes. Carly's knowledge and work is worth every penny honestly! Recommend highly!
Clinic Reply
Ah thank you so much!! I love to treat you and you are so not a wuss! You are great during procedure and I love creating and enhancing your look, they always look so nice. See you again. Carly
---
Josie Friston
October 3, 2019
Very professional and personable service. I have recommended Carly to my friends. Very good prices and range of treatments. I feel safe in her hands.
---
Have had some great treatments with Carly. Very friendly, professional & helpful. Very good results with quality products. Carly also stocks some great serums and creams that have really helped my skin rejuvenate. Highly recommended!
Clinic Reply
Hello, thank you for writing this and so pleased the products & treatments have worked so well for you. Your skin is looking lovely. See you again
---
Joanna zander
October 1, 2019
Fantastic professional approach Good value and very pleasant experience with great results
Clinic Reply
Thank you very much Joanna for sharing your experience. See you again
---
I have visited Carly several times at her comfortable and pleasant clinic in Littlehampton. Carly ensures you understand what the treatment entails and is very thorough in explaining the aftercare. I would happily recommend Carly as she is an excellent practitioner, and I have been happy with the results of my treatments.
Clinic Reply
Thank you for taking the time to write this feedback, it is very much appreciated. Thank you for choosing me for your treatments. I look forward to seeing you again.
---
Jessica hollman
September 27, 2019
Had my lips done with Carly for the first time. She was very patient and understanding of my concerns. I will be returning again.
Clinic Reply
Thank you Jessica for sharing your experience and for choosing me as your practitioner. I look forward to seeing you next time. Carly
---
Carly is amazing right from the start she made me feel at ease with what l wanted done and explained everything as many times as l wanted so l knew how everything worked and what l felt was the best for me. I wouldn't go to anybody else.
Clinic Reply
Thank you so much for taking the time to give this great feedback and I'm so pleased you feel this way. Thank you for choosing me to provide your treatments. I look forward to seeing you again.
---
Carly made me feel Very relaxed. Took time to explain everything clearly with her calm manor and obviously experience. I had Botox and very happy with the results, I will definitely be returning to Carly.
Clinic Reply
Ah lovely, thanks so much for your feedback and do not hesitate to get in touch if you need anything. I look forward to seeing you again.
---
I found Carly to be very professional and also friendly. I was very pleased with the outcome of the Botox and would definitely go back to Carly once I need it again. Carly also recommended a product to help with hormonal spots on my chin and that is also working! Overall very pleased and would recommend Carly to friends.
Clinic Reply
Thank you for writing a review and so nice to hear how happy you are & so pleased the product is helping. It will be nice to see the results when I see you next. I look forward to seeing you again.
---
I was lucky enough to find Carly's details online whilst conducting extensive research on both lip filler and Botox treatments locally. She is so kind and patient - and most importantly, an expert in her field. She regularly updates her expertise with additional training and new products and I wouldn't go anywhere else! Be brave, book an appointment - you'll be so pleased you did!
Clinic Reply
Thank you very much for taking the time to write a review, it's really kind of you. Thank you for choosing me to provide your treatments, I do feel very lucky to have a job where I play a small part in helping people feel different about their appearance. I look forward to seeing you again.
---
Having a fear of needles but itching to get my lips done for years, Carly was and is my only choice for my procedures. She is kind, gentle and caring, and creates a wonderful and calming environment which is warm and welcoming! Her hygiene is of the highest standard and I couldnt fault anything. Aftercare is always second to none, I am always clued up about the treatments I choose through Carlys guidance and professional knowledge. I am never in the dark about anything and always feel comfortable to ask as many questions I need too. I couldnt recommend Carly enough!
Clinic Reply
Thank you very much for your kind words and feedback!
---
Carly is truly fabulous. I was very anxious about having botox as you hear all sorts of stories... However, once I had visited Carly for the first time, my mind was changed completely. She is an expert in her field. Highly professional, yet so kind, caring and friendly. She is also extremely honest and will always advise on the next step of every treatment, whilst leaving the decision in your hands. She has fantastic product knowledge and post-treatment advised me on the best anti-aging skincare regime to achieve '' the glow'' as she perfectly described it. I cannot recommend her enough and look forward to my next visit to her.
Clinic Reply
Thank you very much for your lovely comments. What a lovely end to a busy day to read this. It has been my absolute pleasure and so pleased that you are looking and feeling better. I look forward to seeing you again.
---
I've now visited Carly twice, and can say that I'm really pleased with the results. Carly put me at ease straight away and was both knowledgeable and professional. I will certainly be recommending her to my friends.
---
I cannot recommend Carly enough. I went to Carly for botox in my armpits (for excessive sweating) and in my forehead for a deep frown line. Carly was honest from the get go and didn't pressurise or promise the world just simply informed me on the treatment, products and aftercare. From her advice i wasn't expecting a immediate difference but by the very next day i had not one drop of sweat! Bearing in mind i will excessively sweat even during the winter my top was bone dry! Im wearing colours i haven't worn for years and as for my frown line all i can say is......what frown line?! Couldn't be happier. 5* review from me! Thank you Carly.
Clinic Reply
Thank you Kimberley for your insightful review. It has been my absolute pleasure to help you and make a difference to your day to day life. I am so pleased that the treatment has worked so well for you. I look forward to seeing you again.
---
Carly is a true professional who is thorough and approachable. I am very pleased with the initial result of my treatment. I was kept informed every step of the way and I felt confident in Carly's expertise.
---
Carly is a professional and knowledgeable practitioner. Very friendly and always makes me feel at ease , I would recommend her to anyone
Clinic Reply
What a lovely comment, thank you very much. I look forward to welcoming you again.
---
Carly is extremely professional, and Makes you feel at ease as soon as you meet her. Lovely, clean & homely clinic. Prior to treatment I was quite nervous, But was soon made to feel absolutely fine & couldnt be happier with the outcome. Aftercare was amazing and I felt confident knowing I could contact or see Carly if I had any worries. I look forward to seeing Carly again soon !
Clinic Reply
Thank you very much for taking the time to write a review, I really appreciate it. I look forward to seeing you again.
---
I cannot recommend Carly enough, she is so professional and gives the best advice. I saw her for the first time at the beginning of 2016. At the age of 37 I started to see fine lines and my skin in general was not looking its best. Thinking treatment for wrinkles and fillers would be the answer, Carly recommended I start with a skin care range she sells which has done wonders for my skin. It feels and looks tighter, brighter and fine lines have drastically reduced. These are products you simply can't find on the high street, Carly also carefully explained how to use them and followed up to see how I was getting on. So even if I do decide to have treatment for wrinkles at a later stage I know my skin is looking its best!
---
From the moment you meet Carly she makes you feel comfortable. Very professional and immediately I felt I was in good hands. Carly always takes time to discuss everything with you in detail, she is very knowledgable. She advises me on the benefits and risks associated with the treatments I have done. The treatments I have make me feel and look great.
Clinic Reply
Thank you Gaby for your lovely feedback. It is my absolute pleasure to treat you and I very much enjoy your visits.
---
Lisa lewis
October 12, 2017
Just to say Carly is extremely professional friendly and with expert advice Carly is honest if she feels that a treatment is not beneficial I totally trust Carly with the treatment I have had done and will continue to have
Clinic Reply
Thank you Lisa for writing such lovely things about me. I look forward to seeing you again.
---
I like to do my research and found Carly to be the most knowledgeable therapist by far !! Very pleased with my results to date
Clinic Reply
Thank you very much for taking the time to give your feedback. Happy to help and look forward to seeing you again.
---
Very professional service takes time to explain every aspect of treatments no hard sell and great results. Would highly recommend.
Clinic Reply
Thank you Annie, my pleasure to take care of you
---
Very professional and I would recommend to anyone, very happy with the results. I wanted my lips with slightly more volume and shape and I would recommend anyone who wanted the same to have it done, I am so happy with the results and I will definitely be going back in 6 months time.
---
After a very stressful year I felt I needed to tackle the new lines that had appeared! Great experience. Very professional! Will be going back to Carly from now on
---
Aesthetic Nurse Carly Pearce combined Genuine Dermaroller Therapy with Restylane Vital to treat severe acne scarring. My expectation from the outset was to hope for any level of improvement however small that may be, only to find my skin improved 95%. Not only has it reduced the scarring greatly, it has improved the tone and health of my skin, removed a couple of milia and reduced further outbreaks. My face is glowing and everyone compliments me on how great my skin looks. I am so happy with the results and never thought such results could be achieved. I would highly recommend the Genuine Dermaroller and Nurse Carly Pearce for a consultation and treatment.
---
After being recommended by a close friend I visited Carly for my lip fillers- I will definitely be returning. very friendly and professional - a great experience. Having been to two different clinics before, Carly was by far the most professional and experienced. She made me feel extremely comfortable, explained everything clearly and was very good at doing the fillers. 3 months on and they still look great- the placement of the filler is also great. Highly recommend. Will be going back to Carly from now on.
---
Phillipa
September 9, 2016
Excellent was really nervous and was made to feel at ease and nice to find someone that cares about her clients. Would recommend Carly. Glad to find someone with good qualifications and experience to carry out my treatment.
---
Anonymous
February 9, 2016
Very professional service from point of contact and also having my treatment and afterwards. Everything was explained and the results are fantastic I will definitely be returning for some of the other treatments on offer and so many compliments on how well I look thanks Carly x
---
Fantastic personal service and great result. I felt totally at ease and was told in depth about my treatment. Carly is very friendly and can't do enough for you before and after your appointment. " From my first contact with Carly I felt confident in booking a consultation. At my consultation everything was explained fully and no pressure or obligation to proceed with treatment. I did book an appointment that day and felt fully confident to do so. My first treatment I booked was cheek enhancement. Since then I have had anti wrinkle injections also. Since having the treatments people are complimenting me on how good I look. I am looking forward to returning for dermaroller next. I was recommended by a friend to see Carly and I was impressed with Carly's qualifications and training. I was impressed by Carly's attitude. She came across as genuinely caring about her clients. I have recommended my friends to see Carly also .
---
I went to Carly for lip enhancement because I had a very thin top lip. She is very professional and friendly and gives you plenty of information which puts your mind at ease. The treatment was fast and I'm really pleased with the results. I knew exactly what to expect step by step and Carly is there for you after if you have any questions. Perfect professional and very informative. Speak to Carly and you will feel at ease straight away. She offers a range of treatments and at very reasonable prices. You don't feel rushed to make a decision.
---
Consulting Room is the ONLY online cosmetic clinic search directory, for the UK & Ireland, who check that all clinics listed with us are compliant with relevant regulatory requirements for the provision of cosmetic surgery, medical aesthetic treatments, hair transplant surgery and cosmetic dentistry. To find out what this means, why you can have peace of mind and trust the checks we do for you click here.