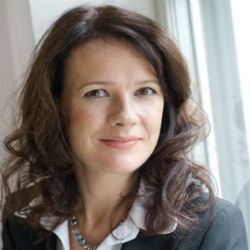 BrightNewMe by Dr Sarah Norman Reviews
28 High Street , Altrincham , WA14 1QP
01619 Reveal Number
Call Now
-2.35108489999993
53.3878645
Reviews
---
Howard Cornes
Location: Hale
March 3, 2016
I'm now in my 50's. I've suffered with rosacea since my teens and then thread veins on my nose and cheeks since my mid-twenties. Prior to consulting Sarah, I hadn't realised that it was actually possible to treat rosacea and the IPL treatment that I'd previously had for my thread veins was so painful and the recovery time so long afterwards, that I wasn't prepared to put myself through it again. On consulting Sarah I was therefore delighted when she was not only able to prescribe treatment for my rosacea (which has now improved dramatically), but also introduce me to the ThermaVein treatment that she has since used to treat the thread veins. In short, following three treatments the thread veins have completely vanished and although the treatment caused mild discomfort at the time, it was infinitely less painful than the previous IPL treatment that I'd had and the recovery time (to clear skin) was vastly reduced. In short, I am delighted with the treatment I received and the results that have been achieved; in fact my wife, friends and colleagues have all remarked upon what a difference the treatment has made and which I will definitely repeat again as and when the need arises in future.
Clinic Reply
Thank you Howard, we always do our utmost to ensure treatment is successful, and I'm pleased we were able to help you. Best wishes, Sarah
---
Barbara Brown
Location: Bowdon
December 22, 2015
Dear Sarah I just wanted to drop you a line to thank you for the really wonderful treatment which you gave me on Wednesday. I was nervous but you put me at ease and I was treated very kindly and with great care. My 17 skin flaps are calm, I had no reaction, which I am relieved about, and I am confident I will look as good as new very shortly. So, thanks once again. I will definitely recommend you to my many friends who have various skin problems. I hope you have a lovely Christmas and a Happy New Year.
---
Michele Travers
Location: Cheshire
December 14, 2015
As Sarah always says she wants you to look natural and with her expertise that is how you look. The sentence I get from people I meet is "I can't believe you have grown up kids! It must be in the genes." The nicest thing of all is when my Dad was poorly, he was so proud of how I looked and that was thanks to Sarah and her expertise. When you are feeling down and look in the mirror and skin looks this good. All I can say is visit Sarah. As they say in the name, my skin and face makes me feel a "Bright New Me".
---
Steph Molnar
Location: Hale
December 1, 2015
I am in my late forties and have visited Sarah 3 times now during the last year. I wanted to look younger and feel more confident about myself. I completely trust Sarah's judgement and recommendations: I know the end result will be natural and not obvious – which was exactly what I wanted. At each visit, I am reassessed and I am never rushed – it is not simply a repeat treatment. Since I began treatments, I have lost count of the number of friends who have said that I 'look so well' and yet no-one has ever thought it other than natural. I know Sarah attends conferences and symposia to ensure she stays up to date and can offer her patients the best solutions. I feel so much more self-confident now and I am very grateful to Sarah for being such a calm, reassuring, responsible, considered and safe practitioner. I am delighted with what Sarah has done for me, thank you so much!
---
Lesley Dootson
Location: Sale
November 25, 2015
Fast approaching 70, I wondered if I could do anything about my increasingly tired and lined looks – or was I too old to even give it a try? The Bright New Me adverts sounded just what I needed – a natural and subtle improvement. I nervously made an appointment, but Sarah's reassuring and unhurried calm, along with her superb up to date medical knowledge left me quite sure her treatment was for me. Only 2 treatments later,her subtle use of fillers has given me not just a facial lift, but lifted my spirits too! Yes I'm still me, someone's granny, but a happier, younger looking version.
---
Valerie Sheehan
Location: Altrincham
November 13, 2015
Dear Sarah I just want to let you know about two lovely and positive occurrences for me within only 7 days of my latest treatment. On Friday I was unexpectedly approached by a girl with whom I worked almost a decade ago but I didn't immediately recall who she was. She could not get over how I had 'not changed at all' in the intervening years and then said she had recognised me immediately. She asked me several times over how I was holding back the years and looking so well. Today I bumped into a friend I had last seen in the early Spring. She stood back and stared at me very long and hard. She then said 'you always look great, but what make-up are you using these days, your face looks absolutely flawless'. I am not vain; I simply want to look as good as possible as the years elapse. I just want to say an enormous thank you for the subtle improvements you are helping me to achieve.
---
Lucy Tatersall
Location: London
November 4, 2015
I came to visit Sarah after developing a sudden outbreak of adult acne during my final year at university. Sarah completely transformed my skin! From the moment I walked into Bright New Me, Sarah provided me with the most professional service and tailored my treatment to suit my skin and my needs. Her knowledge was exceptional and even when my skin didn't improve initially she continued to support me and gave me lots of advice. My treatment worked after 18 weeks and now I love my skin! Sarah helped me to regain my confidence and made my skin even better than it was before the acne! I can't thank her enough.
---
Joanne Martin
Location: Didsbury
October 19, 2015
I first went to see Sarah with concerns about sun damage, lines and acne scars on my face. I had suffered with cystic acne from my teens until my late 30's which left me with scars which had previously been described as 'severe' by Consultant Dermatologists. To add insult to injury, as I approached my mid 50's I started to notice lots of lines and patches of pigmentation on my face, especially where the acne scars were and slightly drooping jowls!! From the first introduction I found Sarah to be very professional, empathetic and informative. She listened carefully as I described my complaints about my skin, and also discussed with me in detail a previous problem I had experienced with an allergic reaction to an over the counter anti-aging product. I felt very reassured and safe in her hands, and also liked the fact that after the consultation, she advised me to read the leaflets, do further research and then take may time to decide if I wanted to go ahead. I have recently completed the treatment and couldn't be more pleased with the results! I have received lots of compliments about my complexion from friends and work colleagues and after buying a dress from a local boutique shop, was asked if I would consider doing some modeling for them!!! I would definitely recommend the Obagi system, Sarah and her very helpful receptionist Helen, and am very pleased with the 'bright new me'!!
---
Naomi Timperley
Location: Sale
October 15, 2015
I have been a customer of BrightNewMe for over 2 years and couldn't recommend Dr Sarah Norman enough! She makes me feel at ease and is very knowledgeable about what makes you look good. I want a natural look and that's what Sarah gives me.
---
Richard Evans
Location: Bowdon
October 14, 2015
I came to see Sarah on the recommendation of my wife, to see if she could help with patches of red, flaky skin around my nose and cheeks. Her advice, and the products she recommended, were excellent.
---
Consulting Room is the ONLY online cosmetic clinic search directory, for the UK & Ireland, who check that all clinics listed with us are compliant with relevant regulatory requirements for the provision of cosmetic surgery, medical aesthetic treatments, hair transplant surgery and cosmetic dentistry. To find out what this means, why you can have peace of mind and trust the checks we do for you click here.