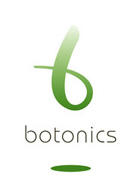 Botonics Reviews
10 Harley Street, Marylebone , London , W1G 9PF
0845 Reveal Number
Call Now
Reviews
---
Francesca Martin
November 20, 2017
I recently had the pleasure of visting botonics, as a transgender woman currently on the journey of transitioning I had no idea how easy, less expensive and discrete fillers could be and what they could actually do for me. I had a very prominent brow bone which was a very big insecurity of mine the first time I visited nurshka we went over what my face needed and how little Changes can actually make a big difference these changes have definitely helped me with the psychological side of my transition as I am only a few months in and have made a serious impact on me! I would recommend anyone that is considering any sort of surgeries - brow shaving, jaw reduction etc. Non surgical treatments are quicker and have less down time and both times visting botonics I had a little bit of swelling for a few days. The difference between the genders is tissue so of course having fillers would make complete sense for a MTF trans woman softening the tissue in the face can make features appear more feminine which also has faster results than any sort of surgery you would have and it would also give a more natural end result . I would seriously recommend anyone to visit nurshka at botonics shes a wonderful woman and her work is incredible xxx
---
Botonics changed me inside and outside so nicely. They provided me with a great experience with my first cosmetic procedure. I ended up with a much nicer profile and looking younger with their expertise! After signing up on their website for the free consultation, I received their newsletters and gentle encouragement to go forward with the free consultation. After months of deliberating I finally decided to go ahead. Even though there was no pressure, I really liked the communication I got from Botanics, it made me brave enough to go forward. I was pleased to see the staff was very nice and great to talk to. Bill, who I talked to many times was great at communicating with me and listening to my concerns. I got to meet with Dr. Goyal for my consultation and it was great to have his knowledge and agreement to my ideas on dermal filler for my face. I was glad to see that Dr. Goyal had much experience with situations like mine and listened to my concerns! I felt very comfortable with him. On the day of the procedure, I was very nervous. I was very pleased to know that Dr. Goyal was going to use a cannula that was going to greatly reduce bruising, but I was kind of scared of how it was going to feel. I was shocked at the first poke of anaesthetic, which is what actually hurt the most, and found that the rest of it just felt strange (but did not hurt). Most of the time I could not even feel anything! I really liked that he took his time to exam the results and make sure it was perfect. He was calm and collected and made me feel at ease. Bill was great about giving me the pricing upfront and taking payment. He also gave me tons of info on how to prepare for the procedure and how to recover smoothly. I bruised a bit on the bridge of my nose, but that cleared up in a few days. I also went back for a top up follow up appointment and really felt like things became most even and refined with a few extra injections. I was really very pleased that I chose Botoincs and will definitely use them again. I love my look and feel so much more confident. I hope more people use these expert doctors and feel their best, like I do. Good luck on your journey!
---
I went for the non-surgical nose job with Narushka back in November. I was so pleased with the results she had managed to achieve and I could not believe how such a quick procedure had made such a difference. The dorsal hump in my nose was smooth and no longer noticeable. Narushka explained to me that there was some swelling and that the hump may become slightly visible as the swelling subsides but that this would be minimal. As she predicted, this did happen but the appearance of the hump was so minimal it did not even notice. It still looked a million times better than my original nose and I was so happy with the results. However, a friend then decided to give a negative comment on my nose. They said that it had been a waste of money as it did not look any different and that in fact it looked worse than before. I was absolutely devastated, and although deep down I knew that this could not be true, I began to doubt all of the positive feedback I had received from others and became very insecure about my appearance. I decided to make a formal complaint about my nose. Bill and Nurushka took into account each one of my concerns and remained kind and professional. At this point I was unwilling to listen to what they were saying as I was so upset. It was only when they requested pictures of my current nose, and sent these back to me along with a picture of my original nose that I could see that the results were still outstanding and there no denying that this was a massive improvement. I am going back to the clinic for a second treatment (even though everybody has told me there is no need as it still looks amazing) just to try and perfect the results I already have. I feel so comfortable going back to the clinic and I do not feel awkward about any of the issues before. Both Narushka and Bill understand that it can be common for friends to react negatively when someone has a cosmetic procedure. I can tell you that this is a good clinic with a good support network throughout your journey!
---
Happy client
November 13, 2016
Well what can say? Narushka is very highly recommended . She is simply great at her work and clearly loves what she does otherwise she would not get it so right all the time-). Will not go anywhere else. Bill and Narushka as a team are brilliant. Thank you Narushka and Bill.
---
s w
Location: london
September 28, 2015
I have now been to see Narushka at botonics quite a few times. Each time after a consultation, or treatment i walk away feeling confident on the procedure that has been done ,or the procedure that i am about to have. She carefully listens to what i want , and tells you in all honesty if she thinks that treatment is right for you. She is honest and up front , and also quite funny ,making you feel at ease so each time i visit i certainly walk away feeling happy. Her and Bill as a team get it right all the time. I simply will not go elsewhere anymore.
---
Lainie Northey
Location: East Sussex
September 6, 2011
I have had treatments with Botonics for the last 2 yrs or so, with a break for a pregnancy, and birth. I have always found Bill very helpful and and a pleasure to talk to. He always tries to fit in with your plans and dates available ect. I have recently on the last two treatments seen Naruschka Henriques and i would highly recommend her. She really does listen and know exactly what areas you are most concerned with, and talks you through what she thinks would work best. I am really happy with my last treatment, botox and lip enhancement, she did a fantastic job!
---
Rachel Layt
Location: West Sussex
August 11, 2011
My procedure was fillers and botox . I had 4 areas of botox and a new procedure of fillers in my cheeks and other areas. My nurse was Naruschka , I was very impressed with the initial consultation as it was a professional and very friendly service which enabled me to relax. I have had botox and fillers before using another company but I will definitely stay with botonics . I am so happy with the work I had done and dare I say am looking forward to my next visit.
---
epiphany leone
Location: London
August 9, 2011
Im so glad I found Botonics! Having wanted a breast augmentation for many years now the only thing stopping me was fear but thankfully I found a cosmetic surgery that really put their customers wants and needs first. Bill at Botonics was at the end of the phone both before and after my procedure if ever I had any worries or problems. I found having Bill there really makes every difference especially post procedure as it mean I could get a good night sleep with piece of mind in order to heal properly after my surgery. The highly qualified surgeon who performed my procedure meant I received a split muscle breast augmentation which is a technique I had NEVER been offer during consultations with other cosmetic surgery group. The split muscle procedure was offered to me by Botonics in order to give me the most natural looking breasts which was a requirement high on my list. Post op I was totally painless and very comfortable when I woke up. The result of my surgery at Botonics has been totally life changing, I could not be happier with my new breast! My only regret is that I didnt find Botonics sooner! Since having my breast augmentation with Botonics I have also gone to them for Botox which I have had done with the wonderful Naruschka! Again I was very nervous as I am not a big fan of needles however I cannot believe how quick and painless she made the procedure. I felt totally relaxed during my Botox and can honestly say I didnt feel a thing! Really amazing results. Cant wait to see Naruschka again for my next Botox session. The treatment I have received at Botonics is exceptional vale for money and I highly recommend a consultation with one of their fantastic team.
---
Bianca L
Location: London
August 7, 2011
Staff is friendly, the doctor listens to what YOU want, nice comfortable environment. I had a SmartLipo procedure with Dr Joffily a couple of years ago. When I tell people it was painless, they don't believe me, but it was! After having it on Thursday, and 40 minutes of just resting, I walked to the station, got onto the train, went back to Sussex, had a comfortable weekend and went back to work on the Monday! All pain free! I didn't even take a paracetamol that weekend. I had my love handles and just below the buttocks where you get that fat stored. The results were what I expected, but it took about 8 weeks before I saw the final results. At first, you do see a improvement, but after 8 weeks, the cellulite was gone, no down time and it was great!! The really surprising thing is that after having it the cellulite was all gone. I've also had Botox treatments from Naruschka. After 4 days, huge improvement, great I've had botox many times before, but Naruschka's treatment didn't hurt at all, it was well administered, no pain at all. I noticed the change after 4 or 5 days. I've had treatments from many different clinics but I now just go to botonics because they have specialists for what you want, they listen to what you want, and want you to get a good treatment more than just make money off of you.
---
Michail Psaltakis
Location: LONDON
July 23, 2011
Great people, Great results and very reasonable prices! the best place for botox and fillers - Dr Joffily is the best
---
Happy Client
Location: LONDON
May 9, 2011
I just had a tummy tuck at Botonics with Dr Fallahder. It's day 10 after the surgery and I'm healing nicely and am very pleased with the results so far. Dr Fallahder is incredibly caring and professional and makes you feel at ease instantly. He explained the procedure and aftercare in great detail and made sure I was happy with everything before going ahead with the surgery. The aftercare has been incredible and it's all included in the cost. If I have had any concerns the staff at botonics have instantly put me in touch with Dr Fallahder and arranged follow up appointments for me including dressing changes etc. If you are seriously thinking of a procedure like this I would highly recommend Dr Fallahder and Botonics who were suggested to me by a friend who had heard of them. They offer a financing program aswell so you can pay comfortably each month and they ensure that you are actually fit and healthy before the procedure unlike many other clinics. They sent me for blood tests a week before to ensure everything was in order. Definitely money well spent and with a clinic who has some of the best surgeons around.
---
Consulting Room is the ONLY online cosmetic clinic search directory, for the UK & Ireland, who check that all clinics listed with us are compliant with relevant regulatory requirements for the provision of cosmetic surgery, medical aesthetic treatments, hair transplant surgery and cosmetic dentistry. To find out what this means, why you can have peace of mind and trust the checks we do for you click here.