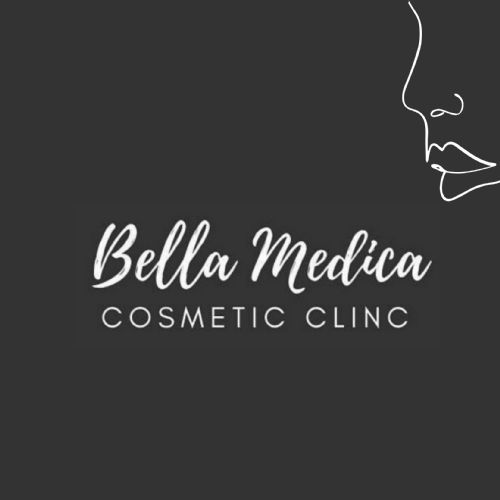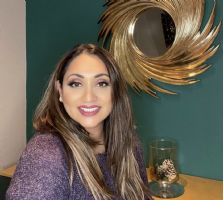 Bella Medica Aesthetic Clinic Reviews
9 Mill Lane , Blackburn , BB2 2AU
0790 Reveal Number
Call Now
-2.50147040000002
53.7539461
Reviews
---
Cheryl White
July 19, 2022
I was nervous about having a thread lift and so chose Bella Medica as Nabilah Chowdhury is a practising GP. She was professional and friendly, reassuring me throughout the procedure. After 4 months, I returned to the clinic, as planned, to discuss the results. Dr Nabilah offered to add some further threads to the jaw area where the lift was less evident than in the cheek area. She clearly cared about my satisfaction with the treatment and this additional work was carried out free of charge. I am pleased with the final results and impressed that the clinic provided a further procedure to ensure the best result possible.
---
Jackie L.
Location: Blackburn
September 2, 2021
Dr Chowdhury was so welcoming, kind, reassuring and professional throughout. I couldn't be happier with my lips as I wanted them evening out but still natural and that is exactly what I received! It was reassuring to know that Dr Chowdhury is also a GP. Lovely lady and brilliant service. I'll definitely be recommending her to friends. Thank you!
---
Sam B.
Location: Blackburn
July 16, 2021
It was the first time I have had any aesthetic injections so understandably I was apprehensive beforehand. Dr Nabilah is the ultimate professional who listened carefully to my concerns and really put me at ease. She took lots of time making sure my tear trough fillers were correct over two appointments (treatment and review). Before the treatment I was worried that there would be lots of swelling and bruising - I didn't need to worry as amazingly none of this happened and the treatment looks very natural. Thank you so much Dr Nabilah - I will definitely recommend you to everyone!
---
Rachel Bradshaw
Location: Blackburn
July 3, 2021
I would highly recommend this clinic! Fabulous, excellent service and amazing results. I would never trust anyone else apart from Dr Nabilah to carry out my treatments as I know she is highly qualified and will always ensure a natural result in a safe, clean environment.
---
Darcey O'Brien
Location: Blackburn
June 23, 2021
Dr Nabilah is very professional and my experience was faultless start to finish. I couldn not be happier with my nose and lips. I said I wanted something natural and that was exactly what I received! It was reassuring to know that Dr Nabilah is a GP. 5 out of 5 stars 🌟
---
Melissa Roberts
Location: Blackburn
June 23, 2021
Fantastic - full trust in Dr N being a GP - before my treatment she took the time to speak to me and talk me through the procedure and when I went she was so reassuring and patient with me - 10/10
---
Amaani Ahmed
Location: Blackburn
June 23, 2021
Dr. Nabilah was amazing; explained everything to me and gave me honest advice about my procedures. Service was excellent, will be back again. Thank you!
---
Jacqueline Christie
Location: Blackburn
June 23, 2021
Dr Nabilah is amazing, she makes you feel at ease, checks that you are OK, does not rush, the whole experience was 10 out of 10. I could see the results of my thread lift immediately and am looking forward to seeing how this develops over the next few weeks/months.
---
Sarah Khaliq
Location: Blackburn
June 23, 2021
I first started going to Bella Medica in October 2019. My areas of concern were my laugh line and dark circles and loose skin under my eyes as well as Droopiness in either side of my lips. Nabila recommended Derma fillers around my mouth, cheek bones and under my eye. I picked the fillers that would last for 18 months. Over the weeks and months following my procedure I was amazed at how well my fillers worked, all my problem areas had disappeared and my friends and colleagues noticed a massive difference, got lots of compliments from people at how young my skin looks for my age. I have now returned back this April 2021 to have more fillers done as my 18 months were up and I could start to see that my face started to look like how it was before I had them in. This time I opted for a jawline, tear trough and cheek bone filler, and could see a difference straight away. Nabila is extremely professional, she talks you through the procedure and explains everything in great detail. I feel comfortable and in good hands with Nabila and trust her judgement completely. I have recommended all my friends and family to her as she is clearly very good at what she does, her prices are very good too. I am a very happy customer who will keep using her service. She is also very friendly and approachable and provides a good after care service which is very important with a procedure like this.
---
Amber Carr
Location: Blackburn
June 23, 2021
Dr Nabilah is the best! Not only is she a lovely person but she is the only person I would ever trust with my face! The fact that she is also a GP is so reassuring. I have had my lips filled as well as my jaw and cheekbone area and I couldn't be happier with the results. Thank you so much again and see you soon!
---
Fiona Castela
Location: Blackburn
June 23, 2021
I am so pleased that I found Dr Nabilah Chowdhury. She was incredibly competent, informative and patient; being a professional GP, she thoroughly helped alleviate my nerves for my first major PDO thread treatment. The results are truly amazing. I'm so delighted I went through with it. It has restored a much more youthful look around my cheeks, mouth and jaw as well as improving my skin tone, plus this is only the start of the improvement process and i have already been told numerous times how well I look!! Dr Nabilah always offers the best advice and I trust her completely, knowing she will offer the most appropriate treatment. Her expertise is admirable and importantly, she made the procedure as pain free as possible. I have already been back for other treatments.
---
Joan Parsons
Location: ///
July 11, 2020
I have been having treatments with Dr Nabilah for at least six years. I have always been highly delighted with the appearance of my face after the treatment. I always say to Dr Nabilah, Please do whatever you think is necessary. The treatments she gives me is so natural looking that I get compliments on how young and healthy my skin looks! I always put my trust in Dr Nabilah to make me feel young and look so good. Thank you Dr Nabilah!
---
Phylis Fenton
July 11, 2020
I cannot praise Dr Nabilah enough. I had a constant twitching eye until I went to Bella Medica Clinic and had Botox. Dr Nabilah talks you through everything.
---
Sabeeha Lakhi
Location: Blackburn
February 21, 2020
An indelible experience! I approached Dr Nabilah with trepidation and nervousness. Immediately,my concerns were alleviated with her calm composure and affable personality. Apart from being confident in the knowledge that Dr Nabilah has extensive experience as a general practitioner, the procedure was conducted with ease, professionalism and great diligence. I have continued to request for her services as I am immensely delighted with the results. Bella Medica: a service that is affordable, professional and outstanding in quality.
Clinic Reply
Thank you so much Sabeeha. Hope to see you soon.
---
Elaine Carlin
Location: Blackburn
June 6, 2018
Very pleased with the results. Lovely lady very professional puts you at ease.
---
Maria Menelaou
Location: Blackburn
June 6, 2018
I have been having procedures from Dr Nabilah for over ten years. She never makes me look false as some clinicians can. I have just recently had a skin peel and I must say my skin is glowing. In fact, other people have told me my skin is glowing! I had a lot of sun damage on the side of my face and this has all gone. I cannot recommend Nabilah enough. Her knowledge and passion to help us all maintain a youthful, natural look is second to none.
---
Consulting Room is the ONLY online cosmetic clinic search directory, for the UK & Ireland, who check that all clinics listed with us are compliant with relevant regulatory requirements for the provision of cosmetic surgery, medical aesthetic treatments, hair transplant surgery and cosmetic dentistry. To find out what this means, why you can have peace of mind and trust the checks we do for you click here.