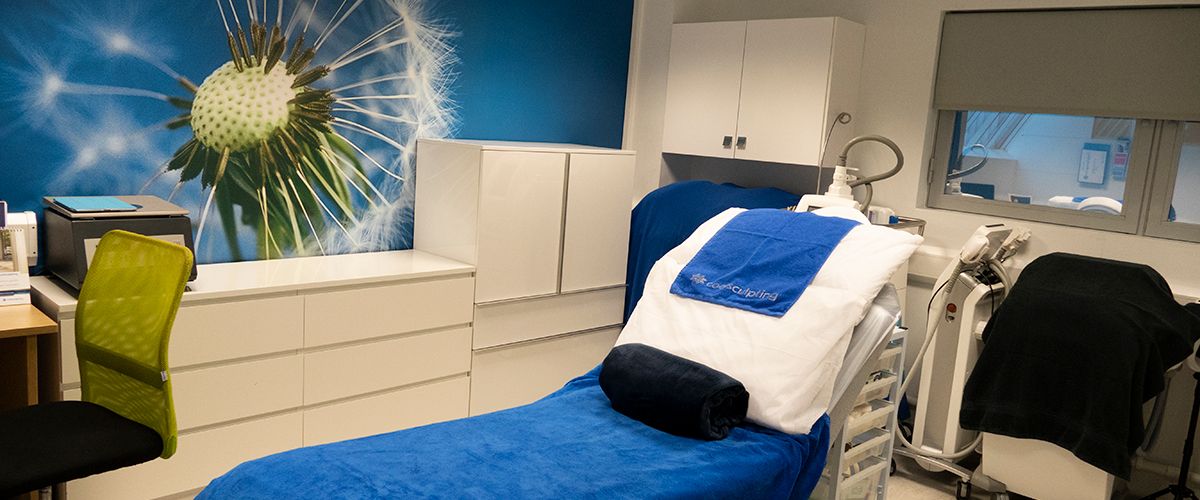 Aspire Medical Group Reviews
Aspire Clinic, Third Floor Suite, Madejski Conference Centre , Reading , RG2 0FL
01189 Reveal Number
Call Now
-0.983496809069235
51.4223236321029
Reviews
---
Lovely friendly environment and staff are very helpful. Had a few skin peels and microdermabrasion for acne treatment and I am now using the Obagi Clenziderm kit, which I was also recommended. The results have been amazing and its only been 6 weeks and Ive seen great results already! Im going to try the dermastamp treatment now to get the best results possible. Thank you Aspire Clinic!
---
Christina Cullen
Location: Burghfield
December 13, 2018
I have had a number of treatments at Aspire, from anti-ageing to skin rejuvenation, and most recently a radio-frequency treatment to help with the issue of stress incontinence. The treatment has completely worked and I couldn't be more delighted with the results!
---
Luke Anon
Location: Reading
December 13, 2018
The spot I had for over 2 years is completely gone now very happy you guys did a great job!
---
I first visited Aspire for Botox back in January 2016. Since then I have had a number of very successful treatments at the clinic including a thread face lift. Jenny and her team are absolutely marvellous. They go above any beyond to ensure their clients are not just happy with the results - but delighted. Jenny herself has gone out of her way to help me - even working out of clinic hours, to see me when i have found it hard to find daytime childcare. All the staff at Aspire are very professional, but also friendly and supportive. Its always nice to visit - for a chat, a consultation and ultimately because I always leave feeling that little bit more confident with my apperance.
---
Went for a consultation with Georgina for lip fillers and was informed they do not charge by the mL but by the final desired outcome. Had an appointment with Lisa who I informed I wanted a natural but noticeable look. I went to see Lisa three times and she was still unable to get the desired outcome. I was then fobbed off to Jenny O'Neill who is the clinic director. She was patronising and unprofessional and said I had a 'gummy smile' in which she offended me highly about my appearance which was highly affected me. I was told I needed Botox to get the look I wanted which was just fuller lips. I am aware that this would not sort out my problem. When I replied no Jenny then offered to put more filler in using a cannula for £400. I then replied the only reason I went to them was since they do not charge by the mL. Jenny then replied 'do you think it is fair we can keep treating you for free'. I replied do you think it is fair I was offered something that was not delivered by your staff? Then I asked to complain to Jenny's professional regulator which she has refused to give details about. She then said I will do it for free when I said I would complain. I asked her if she could treat me that evening she replied she had patients to see. I was able to notice from her body language she was being untruthful so at 7.06pm I saw her leave in her black Range Rover which confirmed what I thought and principal of trust has diminished. Will have to take this further not happy !
Clinic Reply
I'm so sorry to see this review. Aspire's practitioners have gone to such lengths to give you an excellent service and Lisa, your nurse practitioner, has carried out your treatment and additionally two top up treatments over the past four months to try and satisfy your requests for increasing volume in your lips. Lisa noted that your original request was for a subtle, natural looking lips with a slight enhancement and the photos she has taken demonstrate that she has achieved a natural looking but significant result. Lisa asked me to see you for a review of your treatment last week as she felt she had got to a point where it wasn't appropriate or safe to inject any more dermal filler into your lip border area. On visual and physical examination it was clear that you have had a significant amount of dermal filler in your lips. I suggested that by adopting a slightly different technique and using a cannula I could safely further satisfy your request for bigger lips by lifting them from underneath. I was unable to do this procedure on the same evening as your review so we scheduled the soonest evening appointment that was convenient for you. I note that this offer has now been rejected because you saw me leaving the clinic at the end of my shift and construed that somehow I could have done your treatment that evening. Unfortunately I'm currently nursing my 86 year old mother following cardiac surgery so lengthening my shift wasn't an option for me on this occasion. It rarely happens but it seems despite our best efforts we are not able to satisfy your expectations and for this I sincerely apologise and wish you well. Lisa has written to you with a copy of our complaints procedure for your reference. Kind regards Jenny O'Neill, Clinic Director Aspire Clinic, Reading
---
Johanna Legh- Smith
Location: Reading
February 20, 2018
I have been a patient at Aspire for many years. The team are totally professional yet caring. The environment is pleasant and makes you feel at ease. The practitioners are all extremely knowledgeable and have the answers for all my questions which allows me to relax and completely trust their judgment. Thanks to jenny and the team I love the results of my treatments. I feel my results are natural and I never look 'done'. This is the best thing about Aspire Clinic in my opinion. I am now a gold club member which allows me to spread the cost and keep up to date with my treatments. Thanks to Aspire I really feel confident and happy with my face.
---
Chrissie Gilder
Location: Reading
February 20, 2018
I wanted to thank you for such a lovely experience today. Always very professional. Today after covering the legal side we laughed and chatted which made the whole experience 10/10.I felt very at ease and always feel able to ask any further questions. Additional information was given on other treatment but no hard sell. Great job, great team. Well done.
---
Katie Stargatt
Location: Reading
October 27, 2017
My experience with just 2 Dermalux treatments! I had never even heard about light therapy before until I confided in Lisa just 12 days before my wedding! I have suffered from acne prone skin since I was 13 years of age & now at 29 & my big day looming, I needed a quick fix. So, Lisa suggested I tried Dermalux. I have spent years trying different lotions & potions so as you can imagine, I was sceptical about a light doing anything to my angry skin. How wrong was I! I had a 30 minute treatment, & after just a few days, my very inflamed blemishes had completely gone down, my skin felt so smooth & it was glowing! A week later I had another 30 minute treatment & now I feel completely obsessed by Dermalux! 12 days after my first treatment, I walked down the aisle feeling so confident that I did not have one angry blemish on my face & it's all thanks to Lisa.
---
Phil Jackson
Location: Reading
June 21, 2017
No hesitation in recommending Jennie and the team. NO I'm not telling what I had done - and the fact you can't tell means they've done an excellent and professional job.
---
Julie ..
Location: Reading
June 6, 2017
I believe I was one of Aspire's first clients for laser hair treatment. Best thing I ever did. My legs have been smooth and hair free ever since. Over the years it must have saved me a fortune both in time and painful waxing. Went on to have underarms done too. I would highly recommend it.
Clinic Reply
Thank you Julie for the feedback. Yes, indeed you were one of our first laser hair clients. We're delighted that you have been so happy with the results.
---
Emma ..
Location: Reading
June 6, 2017
As an 18th Birthday present I was given the gift to get my legs lasered. I can say I now never need to shave my legs! It was a very easy process from booking appointments to actually getting it done! The staff are so friendly and professional making me feel very comfortable when getting it done as I was quite scared (I'm a bit of a wimp) but it doesn't hurt at all. 100% recommend to anyone saves so much time. Thank you xxx
Clinic Reply
Thank you Emma for such positive feedback! We're delighted that you're so delighted with the results. And we hope you had a wonderful 18th birthday!
---
Victoria ..
Location: Reading
June 1, 2017
I recently visited Aspire Clinic for the first time. I found it to be very professional, yet extremely friendly, the ladies were all so lovely and made me feel very welcome. Lisa the clinic manager came and said hello and spoke to me, she was very helpful and nothing was too much trouble as I heard her chatting to other patients in the waiting room. I was there having my first microdermabrasion treatment, my appointment was with Laura and she explained everything to me and was very knowledgeable and made me feel totally at ease. She performed the treatment and kept checking I was ok, she was so caring and attentive. After having my treatment, later that evening my skin felt much softer, brighter, and clearer. So overall, very pleased with my first session, and would certainly recommend the clinic to others. I have already re-booked to go back. Victoria
Clinic Reply
Thanks Victoria for the lovely feedback. We strive to ensure our patients enjoy a positive experience at Aspire Clinic.
---
Rachel ..
Location: Reading
March 3, 2017
Hi I just wanted to let Laura know how thrilled I am with the treatment she gave me on Tuesday, the results are truly outstanding! This year had a very difficult beginning for me, and I was in much need of a boost, Laura has certainly given me that! I have had two treatments, each time Laura has put me completely at ease, and with her attention to detail and time taken to find out exactly what sort of outcome I was hoping for, there has been zero discomfort or downtime. I couldn't be happier and feel very confident in coming back in the future. Thank you Laura!
---
Kate ..
Location: Reading
January 4, 2017
I have had fillers and Botox with Jenna and her colleague Laura and have to say I am very pleased with both professionals and highly recommend your clinic. I would like to give feedback on Jenna as I have seen her for more complex treatment. Jenna is the epitome of what and how a professional demonstrates their skills and knowledge. Jenna takes time to discuss what you want to achieve and will give advice based not only on her expertise but also can obviously see what will work for you. She is instils confidence and the treatments I have had , left minimal to no pain and bruising post treatment. The key to me is that I am seeing Professionals !!
---
Jane ..
Location: Reading
September 12, 2016
Not only is CoolSculpting an AMAZING procedure, allowing me to confidently wear a bikini this summer, since having children, but Sarah and the rest of the team are just OUTSTANDING. Well worth the money. Thank you !
---
Marie-Claire ..
Location: Reading
August 31, 2016
Another visit to Aspire, friendly, professional, knowledgeable and personable, I would highly recommend x
---
Anon. ..
Location: The North-West of England
August 30, 2016
I have a background in beauty therapy and some years ago I started to consider some facial treatment to freshen up my appearance and hopefully look a little younger. Over a period of time, I researched many non surgical systems, visiting clinics in London and nearer to home for assessments, but I never felt confident enough to take it any further. Continuing to research I discovered Aspire clinic. I rang to make an initial enquiry and was told that Jenny the clinic director would return my call, after an informative conversation with Jenny, I decided I would travel to Reading to meet her personally and have an initial consultation. At this first meeting whilst discussing the various options and treatments in detail I was greatly impressed with Jenny`s professionalism, knowledge and her empathetic personality, which made me feel relaxed about commencing my treatment. A personal programme had been suggested to suit my requirements taking into consideration the distance I have to travel. I have now visited the clinic numerous times, the staff are always friendly, polite and extremely helpful making me feel they are concerned about my well being on a personal level, making the experience is enjoyable. I am thrilled with the results, looking so much younger and feeling happier with my appearance. Thank you Jenny and all the team you are true professionals and I would recommend a visit to Aspire clinic for anyone no matter the distance to be travelled.
Clinic Reply
Thank you for such lovely feedback. We're delighted you're so pleased.
---
Jas Tagger
Location: Reading
August 8, 2016
I recently had a Vitamin C peel and microdermabrasion facial at the Aspire Clinic in Reading. I was made to feel very comfortable and relaxed in the surroundings, each part of the process was explained to me and the lovely therapist put me at ease. It took a week for my skin to fully recover and to see the amazing effects of the peel. My skin was smooth, clear and glowing! My skin looked flawless and I was very pleased with the result. The after care I received was also very helpful and any questions I had were answered promptly.
---
Anon ..
Location: Reading
July 7, 2016
Like many Brides to be, I had a last minute panic about how I would look on my big day. I'd never really considered having a skin consultation before, always opting for over the counter and fad skin products on the market. Feeling a bit down in the dumps about my dull skin tone, I looked into how I could get a more healthy glow for my big day and decided to come to Aspire to discuss my options. I met with Leanne and she guided me through a very thorough consultation and put together a bespoke treatment schedule that would fit into my busy lifestyle, a mixture of product alongside the occasional peel and microdermabrasion. The results were fantastic! So many people commented on how great my skin looked, including the lady that did my make up on the day who said my skin was flawless. I really cant thank Leanne enough for being honest with me about my needs and getting me the results I wanted in a really short space of time.
---
S. .
Location: Berkshire
May 9, 2016
My CoolSculpting treatments were a total success for me, with minimal discomfort during treatment and only some tingling/bruising afterwards. CoolSculpting has allowed me to focus on creating a healthier lifestyle whilst quickly achieving specific body goals in difficult areas, boosting my overall confidence. I'm so pleased with my results, thanks Sarah!
---
Anisha Patel
Location: Tilehurst
October 29, 2015
I just thought I would provide some positive feedback for the Aspire Clinic as Leanne (the clinician who usually treats me for my laser hair removal) thoroughly deserves some praise. Every time I see her (which is always the last appointment on a Monday at 7.30) so naturally we are both extremely tired she not only makes me feel very calm and welcome but always greets me with a smiling face. Besides this, there is never a question she cannot answer of mine and she is always willing to explain the treatment to me so I know exactly what kind of results I should be expecting. She definitely goes above and beyond to ensure I am receiving the best treatment possible and it will work for me, showing that she really knows her stuff. She has also done treatments for my sister, who also thinks that she has been great throughout the whole process. I spend a lot of money on these treatments so the fact I receive such a great service from Leanne is fantastic!!!
---
Wand Quad
Location: Reading
March 19, 2015
I will not recommend this clinic to any one as I had the worst experience ever. I went to aspire clinic hoping to treat my acne/pigmentation after 4 months of treatment I left there with my skin 5 times worse than when I walked into the clinic, by the time I left there I was upset and depressed as my skin had never been in that kind of state.The worst part of the experience was no one from the clinic called to apologize or ask me why I stopped coming for the treatment. It`s a shame I paid such huge amount of money and the clinic didn`t even give a damn about me. I will never advise or recommend this clinic to any one except you are looking to damage your skin
Clinic Reply
I am deeply sorry that you feel that you had a bad experience at Aspire Clinic as I know that all the staff here went to great lengths to help resolve your skin issues and were very supportive. In order to enhance your homecare treatment we gave you 5 complimentary microdermabrasion and 5 Dermalux treatments and noted an improvement in your skin condition. Unfortunately you cancelled your last appointment and have not been back to the clinic since last June but we would be very pleased as always to see you and help you in any way we can.
---
Pam Fox
Location: Reading
August 12, 2014
I found the clinic a bit pushy to sell products that I didn't intend to buy. Like the previous person commented, the Botox was really ineffective. I can only think it is mixed with saline to make it last longer, in effect watered down. This is what is have been told some practices do.
Clinic Reply
I am very sorry that you feel your Botox is not working as well as it used to. First of all, I would like to say that we only use Botox® from Allergan in the Clinic, which is the best on the market. All Botox® is diluted with bacteriostatic saline to the manufacturer's specifications, prior to injecting. There are a many potential reasons that it may not be lasting as well as previously and we would like to discuss these with you. We would also like to assure you that we want to give you the best results, so please give us a call and we will do whatever we can to ensure that we can resolve the situation. Kind Regards, Philippa
---
I first had microderabrasion and fruit peels to treat small patches of pigmentation on my face. These combined treatments complement each other and worked well to lighten the patches, whilst improving the skin texture and appearance. The treatments are also very relaxing and the end result is a healthy, glowing skin! The customer service at Aspire was exceptional as the treatments were explained very well to me, as well as the aftercare. I would like to say a massive thank you to both Lisa and Jenny as it was a relaxing experience with excellent results!"
---
Its taken me 3 years to pluck up the courage to have laser hair treatment and now I cant think why! Its like a magic wand, I saw amazing results after my first treatment. Lovely surroundings, very friendly, knowledgeable staff and everything was explained to me carefully beforehand. I would recommend Aspire highly.
---
Like many people Id always assumed that laser hair removal would be too expensive, but after a recommendation from a friend I contacted Aspire to find out more. I was genuinely surprised at how affordable it was, and delighted to find that after the first session 80% of the hair had gone forever with the next three sessions completing the treatment. Im absolutely delighted. I would happily recommend Aspire , they are lovely friendly people, highly professional and wonderfully discreet.
---
My experience with Aspire Medical Group has been first class. From my initial consultation to my pre and post operative care, I found the whole team to be highly professional and friendly. The team ensured all my questions about breast reduction were answered and they were available 24/7. I am thrilled with the results, and would have no hesitation in recommending Aspire Medical Group to anyone.
---
Jenny and Lisa put me completely at ease. Lisa explained the procedures I was undergoing.She made me fully aware of the pros & cons and I was able to make up my mind based on an informed decision. The procedures were pain free and I was amazed with the instant results the dermal fillers gave and the Botox worked a treat.I will definitely be going back for top ups and further treatments. I have also recommended Aspire to my friends.
---
Consulting Room is the ONLY online cosmetic clinic search directory, for the UK & Ireland, who check that all clinics listed with us are compliant with relevant regulatory requirements for the provision of cosmetic surgery, medical aesthetic treatments, hair transplant surgery and cosmetic dentistry. To find out what this means, why you can have peace of mind and trust the checks we do for you click here.