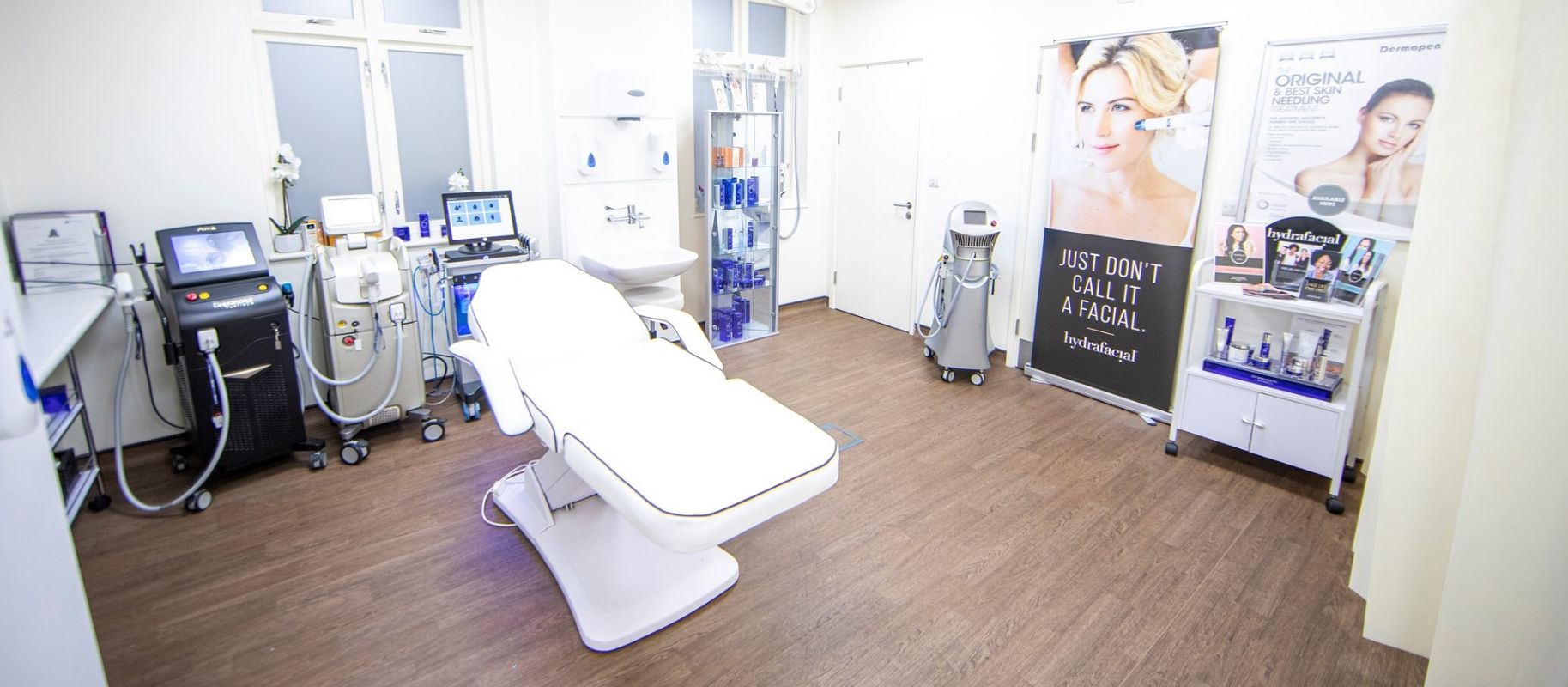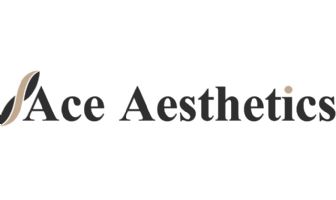 Ace Aesthetics Treatments
3a Castle Yard , Richmond , TW10 6TF
0333 Reveal Number
Call Now
-0.30339379999998073
51.4616012
Treatments
---
Botulinum Toxin
(Price: From £150

)

Botulinum toxin type A, know by the brand names Botox (Vistabel), Dysport (Azzalure) and Xeomin (Bocouture), is a naturally occurring protein produced by the bacterium clostridium botulinum. It is licensed as a prescription only medicine and can be used to treat wrinkles like frown lines and crow`s feet as well as hyperhidrosis or excessive sweating. As a prescription only medicine, it requires a face-to-face consultation to determine your suitability for treatment.

Click Here to view Clinics own information on Botulinum Toxin.
Chemical Peels
The use of chemical peels to soften and improve the appearance of skin dates back to the ancient Egyptians. Today, scientists have identified numerous forms of acid which can be used to treat skin.
Cryolipolysis
Cryolipolysis is a non-invasive fat removal procedure. It involves the cooling of subcutaneous fat cells, which induces lipolysis, the breaking down of the fat cells, without damaging any of the surrounding tissues or the skin.
Dermal Fillers
(Price: From £250

)

Dermal fillers are made of various kinds of natural, man-made or synthetic materials that have been developed for injection into the skin and lips; including hyaluronic acid.

Click Here to view Clinics own information on Dermal Fillers.
Electrolysis (Advanced Cosmetic Procedures)
Advanced Cosmetic Procedures (ACP) is a new name for "Advanced Electrolysis". ACP uses either Short Wave Diathermy or Blend to treat unwanted skin blemishes, such as warts, skin tags, moles and other benign growths, as well as thread veins and vascular conditions with no mark left on the skin.
Electrolysis (Hair Removal)
The first recorded use of electricity for epilation or hair removal was in 1875. Currently, needle-type electrolysis is the only method which can guarantee permanent hair removal. Advanced techniques are used to also remove lumps and bumps such as moles and warts.
Fractional Laser Skin Resurfacing
Unlike ablative and non-ablative lasers Fractional Laser Skin Resurfacing (Fractional Photothermolysis) only damages small zones within a target area, causing fractional trauma and quicker recovery.
HydraFacial ™ - Hydradermabrasion
The Hydrafacial ™ hydradermabrasion treatment marketed as Skin Health For Life™ uses patented Vortex fusion tips to deeply exfoliate and cleanse the skin, as well as extracting impurities and hydrating the skin using specific serums.
Infra Red Laser Skin Tightening
Infra Red Laser Skin Tightening, currently available in the UK using the Titan device, is the latest, minimally invasive way to tighten skin and reverse the signs of ageing.
Laser and IPL Hair Removal
Many different types of Laser and IPL, or LHE devices have been developed to remove body hair to a significant degree. This section contains more info on treatment cost, side effects and UK clinics.
Laser and IPL Skin Rejuvenation
Laser, Intense Pulsed Light (IPL), Light Heat Energy (LHE) and Light Emitting Diode (LED)technologies have been developed to treat a variety of skin problems including sun damage effects and wrinkles.
Laser and IPL Treatment Pigmented/Vascular Problems
Laser and light technologies have been developed to treat people with a variety of different skin problems including pigmented (skin colour, birthmark) and vascular (vein) problems.
Laser Tattoo Removal
The removal of tattoos using lasers has been carried out for over 20 years; the use of certain lasers, Q-Switched Ruby and Nd:YAG, have become the preferred method for tattoo removal treatment.
Medical Skin Needling
Medical Skin Needling, also referred to as Collagen Induction Therapy and Micro-Needling is aimed at stimulating the body's own collagen production to reduce the appearance of fine lines and wrinkles.
Mesotherapy
Mesotherapy is a medical technique used for the treatment of cosmetic conditions, including skin rejuvenation and improvement, hair regrowth, localised fat reduction and as a treatment for cellulite.
Microdermabrasion
Microdermabrasion helps improve the texture and appearance of the skin using a stream of fine micro particles which partially removes the outermost layer of the skin and stimulates new cell growth.
Radiofrequency For Cellulite & Fat
RF energy is able to penetrate deep into the skin causing tissue tightening, heating of fat cells and increased blood circulation for body contouring, fat and cellulite reduction treatments.
Radiofrequency For Facial Rejuvenation
RF energy is able to penetrate deep into the skin and affect the deeper dermis and subcutaneous layers, causing tightening and improvements to the underlying tissue structure for facial rejuvenation.
Specialist Skin Creams
There are many hundreds of different types of cosmeceutical skin care products on the market today that contain active ingredients and claim they can improve wrinkles and the appearance of ageing.
Sunscreen
SPF, UVA, UVB? All too confusing? Dermatologists recommend daily use of a broad-spectrum (covering a wide range of wavelengths) UVA and UVB sunscreen with a Sun Protection Factor (SPF) of at least 15.
Conditions
---
Acne
Acne is a chronic inflammatory disease of the sebaceous hair follicles.
Body Contouring
The term `body contouring` refers to a range of procedures that encompass size and weight reduction, as well as re-shaping of certain areas of the body, in some cases following massive weight loss where excess skin is a problem.
Cellulite
Cellulite is the name given to the lumpy, irregular fat deposits often found around the hips, buttocks and upper leg areas. There are many different treatments that have been claimed to reduce the appearance of cellulite.
Complexion Improvement, Skin Texture Concerns
Commonly concerns are focussed on changes in the skin and ones complexion that occur as we age. Skin specialists now believe that most of the changes that we see in our skin as we grow older are due to the sun (sometimes referred to as "photodamage").
Eyes - Bags and Crow's Feet
The development of small crows feet, or shadows beneath the eyes (dark circles) can be the first signs that our skin is not as youthful and elastic as it once was.
Eyes - Tear Trough ( Dark Circles )
Tear trough rejuvenation is a relatively new treatment that is used to improve the appearance of dark circles or dark hollows underneath the eyes which appear in some people.
Facial Skin Tightening, Sagging Skin and Jowls
The concept of facial skin tightening refers to cosmetic procedures which seek to cause contraction in the tissues to effectively tighten them up or which involve a lifting technique often accompanied by the removal of excess skin.
Fat ( Love Handles, Saddle Bags, Muffin Tops )
Liposuction is the most commonly performed aesthetic surgical procedure for fat removal and body contouring.
Hair Removal ( Hirsutism )
Permanent hair removal has only been clinically proven and demonstrated for methods using electrolysis. Several lasers and light based machines have demonstrated permanent hair reduction and are allowed to make this claim.
Hand Rejuvenation
The hands are the second most visible area of our body. There are now a number of non-surgical treatment options to help rejuvenate the hands.
Heavy Brow
Eyebrow shape and position can make an important difference to how you look. Plucking them is not the only way to achieve a difference in shape, and sagging eyebrows can be lifted using surgery.
Lines and Wrinkles
The signs of ageing on a person's face start to show as early as the end of the second or the beginning of the third decade of a persons life. At first, fine lines start to form between the nose and the mouth, around the eyes and on the forehead.
Lip Volumising and Shaping
Lip augmentation, volumising, shaping or enhancement is a cosmetic procedure which uses various materials to plump out and re-shape the lips.
Pigmentation ( Age Spots, Brown Spots )
Age spots or lentigos, sometimes known as "liver spots" are medically known under the condition of hyperpigmentation. Professional skincare clinics have effective treatments to reduce the appearance of more pronounced age spots or hyperpigmentation.
Rosacea
Rosacea is a common chronic skin condition that tends to affect the face. Individuals with vascular rosacea, which tends to include symptoms such as flushing, redness and thread veins, can often be successfully treated with laser or IPL treatment.
Stretch Marks ( Striae )
Stretch Marks, known medically as Striae are lines or streaks on the skin, which can be pink, purple or white in colour (depending on their age), that occur when the inner skin layer is stretched thin and loses its elasticity.
Weight Loss
One of the most common forms of weight loss procedures is bariatric surgery, including gastric bypass surgery. Other weight loss programmes combine a system of dietary changes, supplementation, exercise and non-surgical body contouring treatments.
Products
---
Accent ™
The Accent system boasts dual handpieces – a bipolar one for volumetric dermal heating, aimed at skin tightening treatments; and a Unipolar one for for fat reduction and cellulite treatment.
Botox
We cover everything you need to know about Botox: From pricing to results, to side effects and aftercare, you can trust our accredited experts.
Dermapen ™
Dermapen™ has the claim of being the original device that started the revolution in automated pen-like devices in the medical skin-needling world. It is used for a treatment referred to as medical skin needling, collagen induction therapy, percutaneous collagen induction, micro-needling or simply electronic dermarollering.
Soprano ICE Laser
The Soprano ICE is the latest hair removal laser system from Alma Lasers utilising the latest in Super Hair Removal for permanent hair reduction.
TIXEL® (Thermo-Mechanical Ablation)
Tixel® is a novel device used for fractional skin rejuvenation which is based on Thermo-Mechanical Ablation (TMA) technology. It can be used for the same cosmetic treatments that devices such as ablative CO2 (carbon dioxide) lasers and non-ablative erbium lasers are commonly employed.
ZO Skin Health & ZO Medical
ZO Skin Health was founded by world-renowned dermatologist Zein Obagi, MD. ZO Skin Health and ZO Medical professional skincare ranges aim to fight ageing skin, as well as treat acne, rosacea and pigmentation marks.
Consulting Room is the ONLY online cosmetic clinic search directory, for the UK & Ireland, who check that all clinics listed with us are compliant with relevant regulatory requirements for the provision of cosmetic surgery, medical aesthetic treatments, hair transplant surgery and cosmetic dentistry. To find out what this means, why you can have peace of mind and trust the checks we do for you click here.