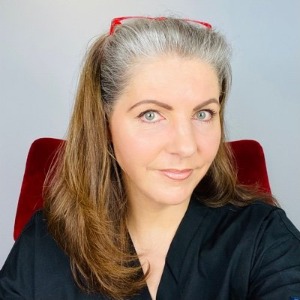 ---
Dr Stefanie Williams is a Dermatologist with special interest in Cosmetic Dermatology. She graduated in Medicine in Germany and was awarded the title of Specialist in Dermatology and Venereology by the Hamburg Medical Council on passing the rigorous German specialisation exam. She has gained extensive clinical experience in both Germany and the UK and her interest in cutting edge skin research has led her to receive a number of prestigious awards.
Dr Stefanie Williams is Medical Director of European Dermatology London, a private dermatology clinic in London's Harley Street and Kensington. Here she not only treats the entire spectrum of skin problems – from acne to skin cancer – but also practices Cosmetic Dermatology, ensuring the highest quality and safety standards. Her special interest lies in aesthetic procedures to rejuvenate face, hands and chest. She lectures in the Department of Cosmetic Science, University of the Arts, London and has published more than 100 scientific articles, book chapters and abstracts and frequently speaks at international conferences.
Dr Stefanie Williams is a member of a number of leading medical associations including the British Association of Dermatologists, European Society for Cosmetic and Aesthetic Dermatology, British Cosmetic Dermatology Group, Society of Cosmetic Scientists, Royal Society of Medicine, Hamburg Medical Council and General Medical Council UK (GMC).
Dr Stefanie or her research have appeared in a variety of magazines and newspapers including Daily Mail, Metro, Stylist, Daily Telegraph, Evening Times Scotland, Madame (Germany), Daily Mirror, Tatler, Daily Express, Saga, Harold Sun and Evening Standard. She has also been named as one of Britain's best Cosmetic Doctors 2010 in Tatler magazine.
Being both a Dermatologist and Cosmetic Scientist, puts her in the unique position to combine in depth knowledge about skin biology and skin problems with expertise in aesthetic procedures and skin care. Her passion for cosmeceuticals and skin care have also led her to found the online boutique and advice service EudeloBoutique.com. On this exclusive website she provides myth busting insider information, honest opinions, and personal tips and tricks on how to keep skin healthy and young looking and offers most effective, hand selected cosmeceuticals for purchase.