Cellulite Treatment (Mechanical Massage) Clinics
All 176 Cellulite Treatment (Mechanical Massage) clinics are listed below.
209 Kensington High Street

,

Kensington

,

London Central

,

W8 6BD
Adore Me Medspa located in London specialises in medical aesthetic procedures. The clinic is ideally situated to
serve the towns of Kensington, Fulham & West Brompton. Adore Me Medspa offers a variety of treatments such as
Muscle Relaxing Injections, Chemical peels & Dermal Fillers.
[1] Reviews

Recommended
92c Whiteladies Road

,

Bristol

,

Somerset

,

BS8 2QN
The Private Clinic is the largest group of clinics specialising in minimally invasive cosmetic treatments and procedures in the UK. The group has eight clinics in London, Glasgow, Birmingham, Manchester, Leeds, Bristol and Birmingham and 13 additional consultation rooms.
96 High Street

,

Esher

,

Surrey

,

KT10 9QJ
Jill Zander Skin Rejuvenation Clinic located in Esher is run by Jill Zander. Ideally situated to serve the towns of Kingston Upon Thames, Walton-On-Thames & Epsom. Jill Zander Laser and Skin Rejuvenation Clinic offers a range of non-invasive treatments from Laser Skin Resurfacing to Fat Reduction
[3] Reviews

Recommended
SKINTEK Dental & Laser Aesthetic Clinic

,

Crawley

,

West Sussex

,

RH10 1HA
Skintek Laser and Aesthetic Clinic offers surgical and non-surgical facial aesthetics and body contouring varying from radio frequency skin-tightening to dermal fillers and wrinkle relaxing injections. Located in Crawley, Sussex they are easily accessible from East Grinstead, Reigate & Horsham.
37 Rodney Street

,

Liverpool

,

Merseyside

,

L1 9EN
sk:n, the national network ofspecialist skin and body clinics,is the UK's leading skin laser expert with more years of experience than any other laser clinic. Having been established since 1990 as Lasercare Clinics we have built up an impressive reputation. Lasercare was rebranded to sk:n in 2005 an......
[2] Reviews

Recommended
Seven Fields Dental and Health Centre

,

Swindon

,

Wiltshire

,

SN25 4AU
The Medical Cosmetic Service provides a full range of medical based cosmetic beauty treatments including Botox wrinkle relaxing injections, filler and peels, together with vein, cellulite, fat and anti-ageing therapies. We also have IPL and laser technology providing powerful treatments with little ......
230c Newton Road

,

Warrington

,

Cheshire

,

WA3 2AD
Natura Skin Clinic is a friendly, family-run private clinic. We aim to help clients feel and look younger, through immediate, visible and natural-looking results. Our Cheshire clinic provides patients with on going skin consultancy so you can look good now- and in the future.

Experie......
[8] Reviews

Recommended
Otterburn House

,

Beckenham

,

Kent

,

BR3 5JE
The Liinzi James is located both in Beckenham, Kent & Harley Street, London. Liinzi specialises in facial reconstruction using dermal fillers, but also offers treatments such as wrinkle relaxing injections and chemical peels. Her Kent clinic is easily accessible from Bromley, Croydon & Bexleyheath
53 Station Road

,

Sutton-in-Ashfield

,

Nottinghamshire

,

NG17 5FW
Lipoplasty International is located in Sutton-in-Ashfield and easily accessed from Nottingham, Newark and Mansfield.They specialise in Vaser High Definition Liposculpting, Dermal Fillers, Wrinkle reduction and Dermaroller collagen stimulation.
10 Harley Street

,

London

,

London Central

,

W1G 9PF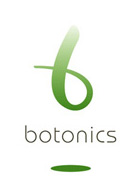 0845 680 1964

Welcome to botonics!

At botonics we've developed a range of treatments that improve appearance contributing to your long-term health
and happiness.

Whatever your goal, we want to help you achieve it…. Beautiful b......
[31] Reviews

Recommended