Cellulite Treatment (Mechanical Massage) Clinics
All 148 Cellulite Treatment (Mechanical Massage) clinics are listed below.
3 Trinity

,

Bournemouth

,

Dorset

,

BH1 1JW
National Slimming and Cosmetic Clinics offer a comprehensive range of advanced cosmetic non-surgical treatments to reduce the signs of ageing for women and men. At our clinics you can benefit from some of the most advanced technology available today.
4 Grainger Park Road

,

Newcastle Upon Tyne

,

Northumberland

,

NE4 8DP
Aesthetic Beauty Centre is based in the North East of England and is the leading provider of cosmetic solutions in this area. We are the only UK provider of revolutionary treatment solutions for previously untreatable conditions, using targeted UVB delivery systems.
The Acorns

,

Middlewich

,

Cheshire

,

CW10 9AE

Cheshire Lasers located in Middlewich, Cheshire is run by Dr Teri Johnson. Ideally situated to serve the towns of Manchester, Liverpool & Middlewich, Cheshire Lasers specialise in Non-Surgical Cosmetic treatments and offer treatments such as Laser and IPL Hair Removal & Skin Rejuvenation.
[1] Reviews

Recommended
69 St Johns Wood High Street

,

London

,

North London

,

NW8 7NL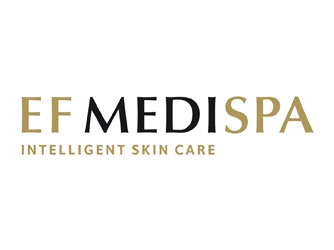 EF MEDISPA is widely recognised as one of the leading clinics in the UK, winning numerous professional and
consumer awards including the prestigious Aesthetic Industry 'Best Clinic Chain' and Professional Beauty's'
Medispa of the year' award in 2014.
34 Hans Road

,

Knightsbridge

,

London Central

,

SW3 1RW
Dr Rakus is a leader in 5 star medispa services, which has developed her practice into the largest solo non-surgical practice in the UK and the 5th largest Thermage® clinic in the world. Dr Rakus has clinics in London, Aberdeen, Axminster, Bath, Bristol, Inverness, Edinburgh & Manchester.
[8] Reviews

Recommended
415 Limpsfield Road

,

Warlingham

,

Surrey

,

CR6 9HA
Kent and Surrey Aesthetics are specialists in providing a wide range of non-surgical facial and body contouring treatments . Located in Warlingham, Surrey, they are easily accessible from the local areas of Caterham, Westerham & Croydon.
The Old Forge

,

Chester

,

Cheshire

,

CH1 4EJ
The Cheshire Image Clinic in Canal Street, Chester is the flagship of the nationwide Cheshire Image team and has specialised in medical cosmetic enhancements since it was established in 1989.
[2] Reviews

Recommended
Somerset Nuffield Hospital

,

Taunton

,

Somerset

,

TA2 6AN
The West of England Laser Centre offers eye and eyelid surgery, laser skin treatments, muscle relaxant and dermal filler injections and cosmetic eyelid surgery. Based at Nuffield Health, Taunton Hospital in Somerset, it has been serving the South West for over 20 years.
Unit 3a, 25 Procter Street

,

London

,

London Central

,

WC1V 6DW
sk:n have a network of nationwide clinics from Aberdeen to Portsmouth, with opening hours up to 9pm and are proud to be home to more leading consultant dermatologists, doctors, plastic surgeons, nurses or therapists than any other dermatology service provider.
Crystal Clear House

,

Liverpool

,

Merseyside

,

L1 9AA
Dr Rose @ The Skin Clinic offers medical aesthetic treatments in the luxurious setting of The Skin Clinic. Whether you are looking to enhance your natural beauty, treat a skin complaint or restore a younger you, Dr Rose has the experience and skill to help you look and feel your very best.