Cellulite Treatment (Mechanical Massage) Clinics
All 159 Cellulite Treatment (Mechanical Massage) clinics are listed below.
45 Park Square

,

Leeds

,

West Yorkshire

,

LS1 2NP
The Private Clinic is the largest group of clinics specialising in minimally invasive cosmetic treatments and procedures in the UK. The group has eight clinics in London, Glasgow, Birmingham, Manchester, Leeds, Bristol and Birmingham and 11 additional consultation rooms.
[4] Reviews

Recommended
1 Cheyne Walk

,

Northampton

,

Northamptonshire

,

NN1 5PT
sk:n, the national network of specialist skin and body clinics, is the UK's leading skin laser expert with more years of experience than any other laser clinic. Having been established since 1990 as Lasercare Clinics we have built up an impressive reputation. Lasercare was rebranded to sk:n in 2005 ......
29 Kensington Church Street

,

London

,

West London

,

W8 4LL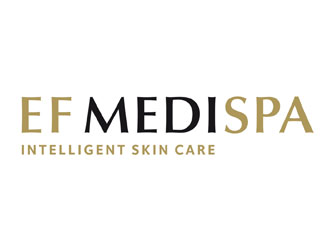 Welcome to EF MEDISPA

Founded by Esther Fieldgrass, a true pioneer of the beauty industry, EF MEDISPA is a multi-award winning
chain of aesthetic clinics in London. Launched in 2006 as one of the first medical spas in the UK, EF
MEDISPA specialise in providing highly e......
[5] Reviews

Recommended
265 Wickersley Road

,

Rotherham

,

South Yorkshire

,

S60 4JS

Located in Rotherham, South Yorkshire, Enhance Aesthetic and Laser Clinic is run by Nurse Prescriber Carol Suter. Ideally located for the local towns of Sheffield and Worksop, they offer a variety of treatments including laser cellulite and hair reduction, as well as muscle relaxing injections.
Zen Lifestyle

,

Edinburgh

,

Midlothian

,

EH1 2QZ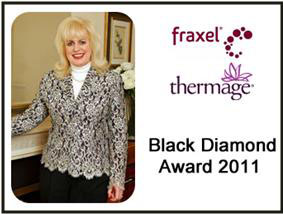 Dr Rakus is a leader in 5 star medispa services, which has developed her practice into the largest solo non-surgical practice in the UK and the 5th largest ThermageŽ clinic in the world. Dr Rakus has clinics in London, Aberdeen, Norwich, Axminster, Bath, Bristol, Inverness, Edinburgh & Manchester.
[1] Reviews

Recommended
Otterburn House

,

Beckenham

,

Kent

,

BR3 5JE
The Liinzi James is located both in Beckenham, Kent & Harley Street, London. Liinzi specialises in facial reconstruction using dermal fillers, but also offers treatments such as wrinkle relaxing injections and chemical peels. Her Kent clinic is easily accessible from Bromley, Croydon & Bexleyheath
81 Woodfield Avenue

,

Gravesend

,

Kent

,

DA11 7QQ
Gita founded the Laser and Aesthetic Clinic in February 2000, together with Dr Jayesh R A Patel, she offers a variety of non-surgical aesthetic treatments. The Laser and Aesthetic Clinic is located in Gravesend, Kent and is ideally situated to serve the towns of Grays, Gillingham and Dartford.
55 St Lukes Road

,

Maidenhead

,

Berkshire

,

SL6 7DN
Courthouse Clinics in Maidenhead has more than 30 years experience and has an extensive range of minimally invasive treatments for the face, body and skin available. The clinic leads in effective hair transplant techniques, and staff value comfort, discretion and patient care above all else.
107 Cheapside

,

London

,

London Central

,

EC2V 6DN
The Cheapside branch of The Private Clinic opened its doors March 2011 and since then the committed team has introduced hundreds of happy of patients to the benefits of the minimally invasive cosmetic procedures on offer.
24A Tuns Lane

,

Henley on Thames

,

Oxfordshire

,

RG9 1SA

Henley Clinic Limited located in Henley-on-Thames is ideally situated to serve the towns of High Wycombe, Maidenhead & Reading. Henley Clinic Limited offers a variety of treatments such as Chemical Peels, Dermal Fillers & Microdermabrasion.