Cellulite Treatment (Mechanical Massage) Clinics
All 161 Cellulite Treatment (Mechanical Massage) clinics are listed below.
10 High Street

,

Nr. Cardiff

,

South Glamorgan

,

CF71 7AG
Beauty within Medi Spa, is located in Cowbridge. It is ideally situated to serve the locations of Cardiff, the Vale of Glamorgan and South Wales.

The clinic offers a variety of treatments including wrinkle relaxing injections, dermal fillers and a wide
range of cosmetic laser treatments.
SKINTEK Dental & Laser Aesthetic Clinic

,

Crawley

,

West Sussex

,

RH10 1HA
Skintek Laser and Aesthetic Clinic offers surgical and non-surgical facial aesthetics and body contouring varying from radio frequency skin-tightening to dermal fillers and wrinkle relaxing injections. Located in Crawley, Sussex they are easily accessible from East Grinstead, Reigate & Horsham.
[1] Reviews

Recommended
33A Hospital Street

,

Nantwich

,

Cheshire

,

CW5 5RL
Many of us are concerned to some degree about our appearance. At Renew Clinic we believe that everybody has the right to feel good about themselves.

We are able to offer a variety of skin care procedures, in a friendly, confidential and professional environment.

All......
[1] Reviews

Not Recommended
Knightsbridge Chambers, 5 Brompton road

,

Knightsbridge

,

London Central

,

SW3 1ED
Established in 1983 in Harley Street,The Private Clinic is recognized as one of the leading names in field of cosmetic procedures. We offer free, no obligation consultations at our clinics and treatment rooms around the UK.We have a hugely talented and experienced team of doctors/surgeons on board.
908 Ecclesall Road

,

Sheffield

,

South Yorkshire

,

S11 8TR
The Christine Clarke Clinic is Sheffield's leading skin experts in non surgical solutions for more than 30 years. Ideally situated to serve both Sheffield, South Yorks and Derbyshire offering some of the most advanced treatments available in skin rejuvenation techniques and advanced laser treatments
[5] Reviews

Not Recommended
17 Harley Street

,

London

,

London Central

,

W1G 9QH
The Hadleigh Clinic was founded by Dr Samantha Gammell, a leading UK specialist in the field of cosmetic and aesthetic medicine.

We provide a professional, confidential service with FREE consultations.
We offer a wide range of non-surgical cosmetic treatments which are medicall......
13 Bolton Street

,

Bury

,

Lancashire

,

BL0 9HU
Offering cosmetic medicine and laser treatments to the public in Bury, Bolton, Rochdale, Manchester and Oldham, RG Aesthetics provides a wide range of procedures in the expert hands of Nurse Prescriber Rachel Goddard, Mr Keith Rose and Dr Emma Harding. The clinic is located just off the M66.
[10] Reviews

Recommended
Cobden House

,

Tunbridge Wells

,

Kent

,

tn1 1da
1. Royal Tunbridge Wells Skin & Laser Clinic one of the largest Laser Clinics in UK with 12 top of the range Medical Lasers.
2. Three Lady Doctors and a number of nurses and therapists complete the team.
3. Specialising in the whole rage of injectable procedures from Allergan the market leaders.
[8] Reviews

Recommended
Zen Lifestyle

,

Edinburgh

,

Midlothian

,

EH1 2QZ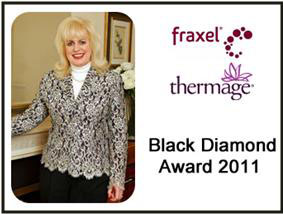 Dr Rakus is a leader in 5 star medispa services, which has developed her practice into the largest solo non-surgical practice in the UK and the 5th largest ThermageŽ clinic in the world. Dr Rakus has clinics in London, Aberdeen, Norwich, Axminster, Bath, Bristol, Inverness, Edinburgh & Manchester.
[1] Reviews

Recommended
The Day Spa

,

Blackheath

,

South East London

,

SE3 9DJ
The French Touch in Aesthetic Treatments located in Blackheath, providing all non surgical treatments such as muscle relaxant treatments, dermal fillers, mesotherapy, facial rejuvenation, peel, cryotherapy, LPG Endermologie, micro-needling, vampire lift