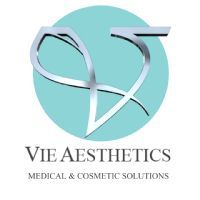 Vie Aesthetics - Harley Street Videos
2 Harley Street, Marylebone , London , W1G 9PA
01268 Reveal Number
Call Now
Vie Aesthetics Client Testimonial Lindseys Story
Lindsey talking about her experience Vie Aesthetics This is part of the series: Client testimonials. Watch Lindsey as she talks about the reasons for visiting Vie Aesthetics.
Consulting Room is the ONLY online cosmetic clinic search directory, for the UK & Ireland, who check that all clinics listed with us are compliant with relevant regulatory requirements for the provision of cosmetic surgery, medical aesthetic treatments, hair transplant surgery and cosmetic dentistry. To find out what this means, why you can have peace of mind and trust the checks we do for you click here.
Vie Protocols | COVID
The Vie Aesthetics Management and Clinical Staff are closely monitoring the COVID-19 situation and we have put in place reasonable preventative measures aimed to reduce the spread of COVID
ZO Skincare Advice from Vie Aesthetics
Watch our Senior Therapist Aimee during her consultation, advising Vicky on the must-have ZO skincare products and protocol to stay protected and to take care of her skin for a hydrated and healthy look.
Before and After pictures
See some before-and-after pictures and overview of the treatments we provide. www.vie-aesthetics.com
Fresher look with Lip and Dermal Fillers - Before and After Nikki's Treatment
Dermafill fills your lips to redraw curves and give volume.
Samantha Tomlin has HIFU
Skin tightening and face lift with High Intensity Focused Ultrasound (HIFU) is a revolutionary alternative to a cosmetic facelift.
Launching Princess Lips in the UK and the ZO Stimulator- Red Carpet Peel
Our launch of two new treatments and products with presentations live demos on real models: 1. PRINCESS LIPS in the UK 2. The RED CARPET FACIAL with the Stimulator Peel by Zein Obagi (ZO)
Lip Correction and Enhancement - Amelia's Story
Be smart when it comes to having your lips enhanced with fillers. So many people have had to learn this the hard way and Amelia is one of them.
The Aqua Facial
Vicky has the Aqua Facial at BREATH Medical, the Vie Aesthetics Partner Clinic in Cyprus.
Craig Lawson (Love Island) has the Vie Aesthetics Red Carpet Facial
We were happy to see Craig Lawson from Love Island in the Southend branch for his Skincare consultation and his Medical Facial to get Red Carpet-Ready.
Princess Lips - Kimberley
Fuller lips are a desirable and attractive feature. As with all facial features, lips also gradually suffer loss of contour and volume, but with lip augmentation we can reverse these effects.
Nicole Gibson undergoes a Cheek-to-Cheek procedure
Actress and Model, Nicole Gibson, is having a cheek filler and a bum lift at Vie Aesthetics by Dr Liakas.
Mike has the VIElift for men
Psychologist Michael Power was looking for a non-surgical way to get rid of lines, wrinkles, jowls and all the the age-revealing tell-tale signs on his face and neck.
Nicole Gibson has tear trough filler
Actress and Model Nicole Gibson is delighted with the instant results of her eye rejuvenation treatment with dermal filler by Dr Liakas.
Jeanie Clarke aka Lady Blossom discusses her non-surgical Facelift Package at Vie Aesthetics
Our lovely Jeanie Clarke tells us how much the non-surgical Facelift package treatment by Dr Liakas at Vie Aesthetics which combines the Silhouette Soft thread lift and bio-stimulating filler Ellanse.
PlexR eye lid lift - Jacquie
For non-surgical blepharoplasty, we use soft surgery with PlexR® which is a revolutionary and patented innovation, opening a new and exciting frontier in the fields of Medical Aesthetics.
PlexR Eye Lid Lift - Angela's Treatment Live
Mum and Personal Trainer Angela has her first session of the non-surgical eyelid lift with PlexR Fusion Plasma by the expert in non-invasive Medical Aesthetic treatments and Medical Director
All About PlexR Eyelid Lift | Non-surgical Blepharoplasty
This video is about non-surgical blepharoplasty with PlexR- an innovative treatment to correct hooded and droopy eyelids that has amazing permanent results.
Regenera Activa
VieStem Hair with Regenera Activa - Micro-grafting Hair Transplantation at Vie Aesthetics http://www.vie-aesthetics.com/get-your-hair-back-with-stem-cell-therapy-at-vie-aeshtetics/ Call 02071646140