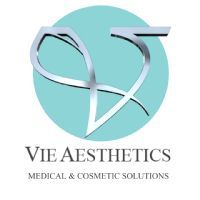 About Vie Aesthetics - Harley Street
2 Harley Street, Marylebone , London , W1G 9PA
01268 Reveal Number
Call Now
Profile
---
Vie Aesthetics is a multi-award-winning medical clinic and international business that was founded in 2013. Our aim since the beginning was to provide the best medical cosmetic treatments for men and women with a focus on ethics and safety, while producing results that are 100% natural. We also pride ourselves on excellent customer care. All our clients receive comprehensive, no obligation consultations, free reviews, and ongoing expert advice. When you visit us, you know you will be well looked after.
Our original clinic was located in Southend-on-Sea, Essex, but we soon expanded into London Harley Street, Germany and Cyprus. In November 2018, we opened our flagship, three-story clinic in Rayleigh, Essex. These stylish, state-of-the-art premises will make your visit a rewarding one, combining a five-star beauty experience, with the reassuring ambience of a medical clinic. Needless to say, we are very proud of it and our clients often pop in for a coffee and catch-up!
In June 2020, we were delighted to become approved and regulated by the Care Quality Commission (CQC). This gives you further confidence that we comply to all safety standards and offer only the very best medical treatments, whatever your goals or needs may be.
At Vie Aesthetics, we bring all the latest advancements in aesthetic medicine to the UK. We are a pioneer of autologous, non-surgical treatments for hair loss with our VieStem Hair with Regenera Activa, and for anti-ageing with our ground-breaking fat transfer procedures. Some of our other key treatments including the Endopeel for lifting and body toning, non-surgical nose jobs, and our signature, non-surgical facelift, the VieLift.
Our medical director and founding member Dr Ioannis Liakas is one of the industry's most skilled and respected aestheticians. Prior to Vie Aesthetics, he worked in the NHS for more than 20 years and was in charge of the Care of the Elderly department at Southend Hospital for more than six years. Dr Liakas is supported by an incredible team of talented and experienced doctors, skin therapists, charismatic front-of-house staff and passionate reception staff and management team. Along with our thousands of loyal clients, we see ourselves as one big, happy family. We hope that you can come and join us, too!
Our Staff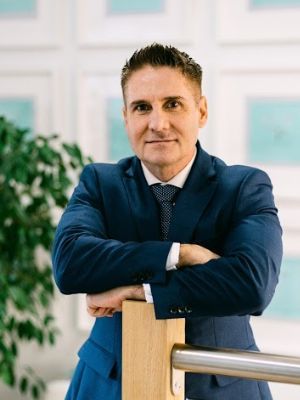 Dr Ioannis Liakas
Medical Director
Dr. Ioannis Liakas is a shining gem in the aesthetics world. Prior to becoming an industry leading practitioner, he worked for the NHS for more than 20 years.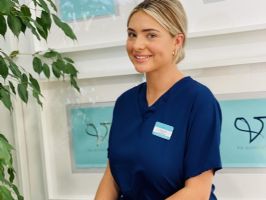 Rhianne Cooper
Receptionist & Patient Coordinator
A bubbly people person, Rhianne is a perfect match for us at Vie Aesthetics. She is one of our coordinators who helps guide you on your journey and ensures your visit to Vie Aesthetics is a warm and pleasant one.
Vicky Grammatikopoulou
CEO & President
CEO Vicky founded Vie Aesthetics in 2013 and has seen the company grow into one of the most respected and forward-thinking aesthetics clinics in Europe.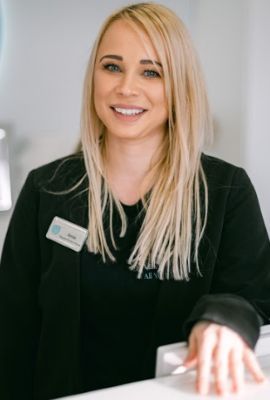 Amie Hibbert
Skin Specialist & Head of Beauty
Extremely popular with clients, Skin Therapist Amie worked in beauty for 10 years before making the transition into aesthetics. She can be found combating all your skin and body concerns, putting her skills to masterly effect.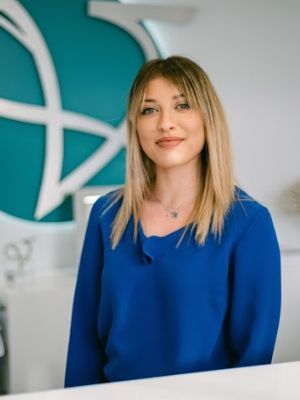 Anna Marie Kesanli
Life Coach / HR Manager
Anna is Head of Human Resources, our General Assistant Manager and a trained Psychologist, who provides Life Coaching sessions at our clinic.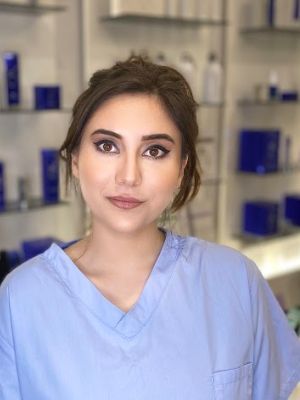 Dr Eleni-Maria Liaka
Aesthetic Doctor
Dr Eleni Maria Liaka is one of our newest members of the team. She is a Harley- Street trained doctor, who provides injectables at the clinic and is also leading our National Weight Management Programme.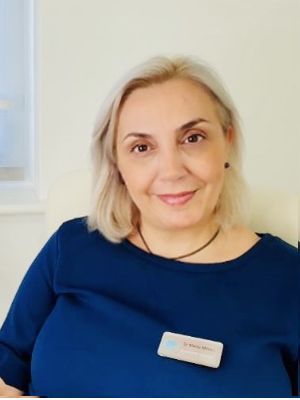 Dr Maria Minou
Aesthetic Doctor
We are delighted to have Dr Maria Minou on our Vie Aesthetics team. She is a highly skilled, caring and very approachable specialised Aesthetic Doctor.
Dr. Antonis Petrou-Americanos
Aesthetic Doctor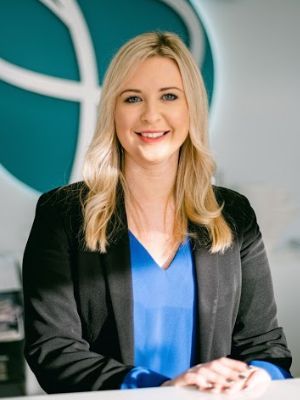 Aimee Piper
Clinic Manager / Patient Coordinator / Senior Skin Therapist
Aimee is our Senior Skin Therapist and our Clinic Manager.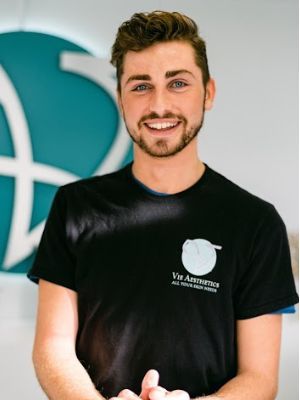 Zak Lee Liam Ryan
Head of Reception / Patient Coordinator / Make-Up Artist
Our Zak is a stylish, young man of many talents. As a make-up artist for the celebrities, he has worked on TV shows such as The Only Way Is Essex, Life on Marbs and Love Island, and provided make-up for cover shoots and star-studded award ceremonies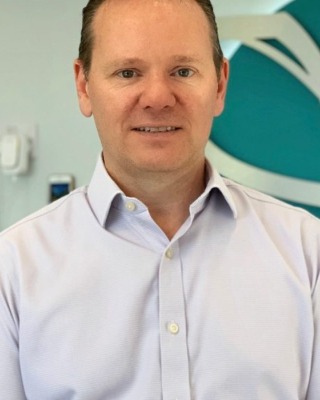 Mr Richard Hughes
Business Development Director
As the new Business Development Director at Vie Aesthetics, Richard Hughes is responsible for driving development, expansion, and growth of our award winning brand. Before joining Vie Aesthetics, Richard held senior roles in Local Authority and Higher Education and has brought his vast experience in delivering large-scale projects with him. Richard's move to our world of Aesthetics and Wellness shows his passion and belief in the bright future of our company. He is passionate about working in a creative environment and with enthusiastic teams, and this is why we are a perfect match. Richard can be contacted at RichardH@vie-aesthetics.com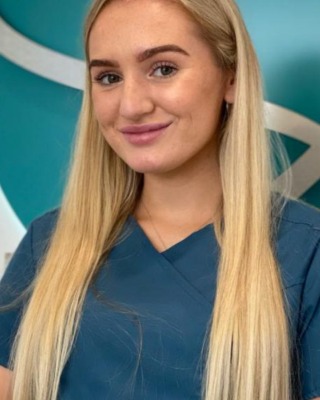 Miss Jade Hughes
Receptionist & Patient Coordinator
Jade loves meeting and helping people, which made her a perfect addition to our Reception team! She joined us from the hospitality industry, where she held many client-facing roles. She describes working in aesthetics as "amazing" and enjoys all the different challenges that each new day brings. Jade will be one of the welcoming faces guaranteed to make your visit to Vie Aesthetics a rewarding one.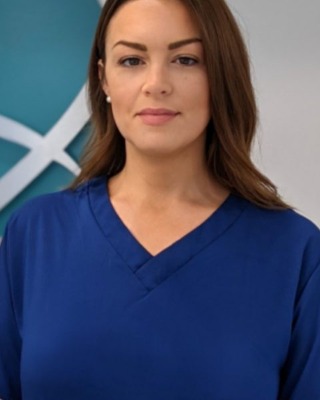 Miss Sofia Ponder
Receptionist & Patient Coordinator
The charismatic Sofia had a vast customer service and front-of-house background before joining the Vie Aesthetics ranks. Although she was new to the world of aesthetics, her passion for all things beauty made us a great match. Her enthusiasm resonates with staff and clients alike, and she loves being the face and smile that welcomes people into the clinic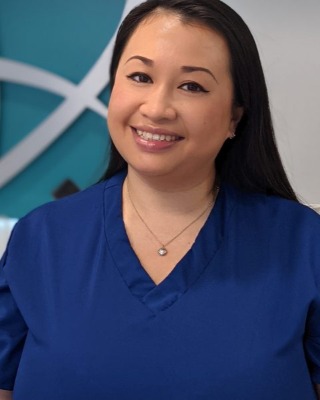 Jennifer Ngo
Receptionist & Patient Coordinator
Jennifer is a super-experienced and personable Receptionist and Patient Coordinator, whose bubbly enthusiasm rubs off on the rest of the team. She already had a background in beauty and aesthetics before joining us, and her nous, skills and passion for this exciting world is very much our gain. We love having Jennifer onboard!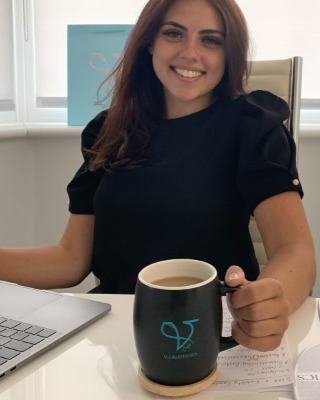 Miss Louise Evans
Marketing Executive
Louise works across our busy social media channels and is an integral member of our marketing team. Passionate about all forms of communication and digital content, Louise graduated with a first-class degree in Media and Communications and obtained experience working in PR and as a freelance creative. Louise possesses an infectious enthusiasm for meeting new people and is fascinated by the ability to create long-lasting relationships through social media. With her ideas, talents and abilities to make great videos, she is a real joy to have onboard.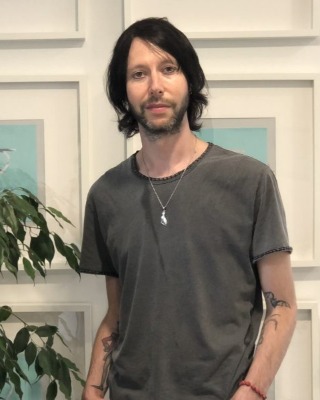 Mr Stephen Daultrey
Head Content Designer
Stephen is a Journalist, Writer and Content Designer, who has worked for some of the UK's most unique consumer brands. As a Journalist, he has written in subjects as diverse as science, sport, culture and music for more than 50 publications. He edited several best-selling annuals for Guinness World Records and conceived digital content that achieved tens of millions of hits. As a Content Designer and Producer, his clients have ranged from charities, tech companies and the government. At Vie Aesthetics, he is part of the marketing team and looks after areas such as digital content design, SEO, website production, and copywriting. He helps make your online experience engaging, informative and rewarding.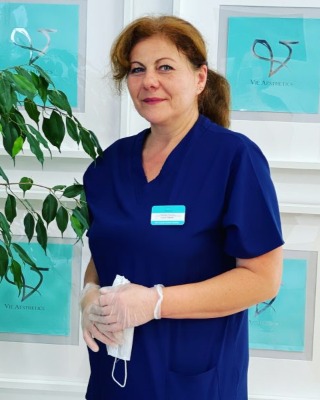 Nicoletta Rosioru
Cleaner & Infection Control Manager
If you ever wonder why our clinic looks so beautifully clean and sparkling, it's all thanks to Nicoletta. Our full-time hygiene, cleanliness and infection control goddess! Nicoletta is not only the hardest-working, professional, and most-dedicated member of staff, she is also an angel with the sweetest smile. No wonder she is so loved by all of us. Nicoletta has a passion for her work and we could not imagine the clinic without her.
Directions
On arrival at Nr 2 Harley Street,please ring the bell for SUITE 2 and our receptionist will buzz you in. Take the lift to the 4th floor to the Harley Street Therapy Centre and ring at Vie Aesthetics.
Consulting Room is the ONLY online cosmetic clinic search directory, for the UK & Ireland, who check that all clinics listed with us are compliant with relevant regulatory requirements for the provision of cosmetic surgery, medical aesthetic treatments, hair transplant surgery and cosmetic dentistry. To find out what this means, why you can have peace of mind and trust the checks we do for you click here.
Opening Times
Mon: 09.00 - 17.00
Tue: 09.00 - 17.00
Wed: 09.00 - 17.00
Thu: 09.00 - 19.00
Fri: 09.00 - 17.00
Sat: 09.00 - 17.00
Sun: Closed