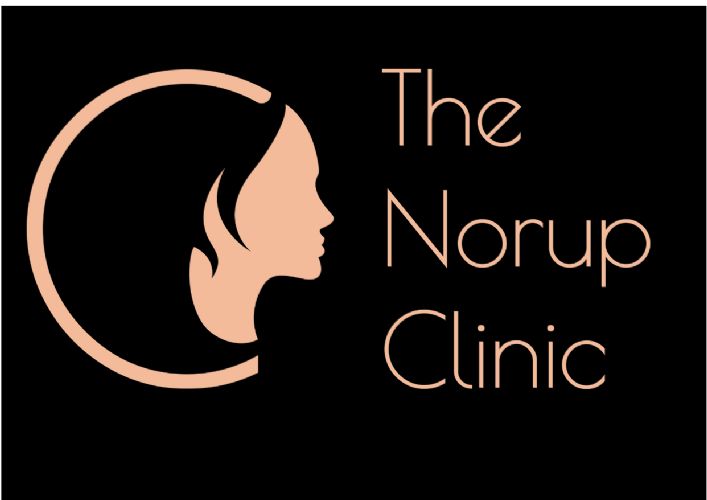 About The Norup Clinic
Williamson House, Claremont Lane , Esher , KT10 9DA
01372 Reveal Number
Call Now
-0.366196230813146
51.3686566771669
Profile
---
HARLEY STREET COMES TO ESHER ! Dr Norup Offers you a very personal and bespoke service by appointment only. All procedures are carried out by Dr Norup, providing not only continuity throughout your treatments but also guaranteeing a high quality of service, experience and predictable results. Dr Norup has over 20 years of experience in medical cosmetics. The clinic provides a wide range of selected specialist treatments. The Norup Clinic is a highly specialised and privately owned fully comprehensive medical cosmetics clinic based on Esher High Street in Surrey. Dr Norup (dentist) specialises in medical cosmetic treatments. She offers the following treatments: Wrinkle relaxing injections Dermal fillers Laser treatments Chemical peel Dermarollers Mesotherapy Vitalift Vitalift is Liquid facelift vitamin and hyaluronic acid injections £350 per treatment. A personalised collection of vitamins, amino acids, non-cross linked hyaluronic acids and other potent homeopathic ingredients are injected into the dermis of the skin. Immediate rejuvenation, plumping up and glow. Helps creepy skin and wrinkles. Gives an overall rejuvenation. Recommended treatment schedule for long term effect: once a month for 3 months then every 3 months. Why choose The Norup Clinic? The Clinic: The Norup Clinic, which is based on the High Street in Esher, Surrey, is a small exclusive and independent medical cosmetics clinic, entirely owned by Dr Norup. It has easy access and amble parking facilities. The clinic is set in private offices in the hot spot of Esher High Street, Harley Street style and offers a very private and bespoke service. Dental education and experience: Dr Norup graduated as a dentist in Denmark in 1987, where she was the proprietor of a private cosmetic dental clinic until 1995. She spent another 10 years working as a specialist dentist for more than 15 private clinics around central and Greater London, practicing periodontal and plastic surgery. She has researched bone grafting procedures and implantology at the leading postgraduate center at The Eastman Dental Institute and has vast surgical experience. Medical aesthetics experience and ongoing training: Dr Norup left dentistry entirely in 2002, after about 15 years and has since then worked entirely with medical aesthetics. She has a vast experience in the use of Muscle Relaxing Injections, dermal fillers, laser treatments and medical peels. She has certification to use most of the fillers on the market and she has a medical laser diploma. She has a special interest in dermatology, in which she is currently doing a diploma. She also practices mesotherapy and medical dermarolling and is happy to give advice in which skin products for you to use. She performs in a wide range of treatment options and so is very well founded to give advice on the best treatment options for you and the results you want. She is constantly updating her knowledge attending conferences and training in the UK and abroad. Insights: Facial aesthetics truly can make some amazing changes to the way your face looks and consequently how you feel about yourself, but it can also do the opposite at a high price and so ideally you want someone who understands what you want and who has the skill to make that change in the best and safest way, enduring the least pain and down time. Hopefully that person will be honest about every aspect on the way including the price to achieve it - AND to maintain it! Keeping your face looking good is an ongoing job and a commitment, which requires constant readjusting and hand holding before, during and after! Treatments go wrong like everything else in life and it is important that there is someone else in the other end of the phone to pick you up when you get worried or just for some reassuring advice. Treatments Safe Hands and expertise: The Norup Clinic is fully comprehensive and only provides medical aesthetic treatments. All the treatments provided are carefully researched and found safe, with substantial scientific research. You will only ever be treated by Dr Norup and so continuity is guaranteed. She has 15 years of dental - surgical experience and has run a full time medical aesthetic clinic for more than 5 years. Dr Norup has a medical laser diploma and the clinic is Care Quality Commission certified. Treatment Options We aim to provide safe treatments with a predictable outcome and we have a wide variety of options at hand. Each treatment outcome may have a combination of many treatment options available, depending on your individual needs. It is our job to discuss and advice on the best plan. On the left you will find a drop down menu for most of the treatments we provide. Please click and read more about each individual treatment modality, then we advise that you book a free consultation to discuss your individual wants with Dr Norup Prices We do not provide a standard price list for our treatments. You are, however, invited to come for a free consultation with Dr Norup. You will then be given advice about the various treatments and together discuss the best options for you including cost, a realistic outcome and what the down time and risks are.
Our Staff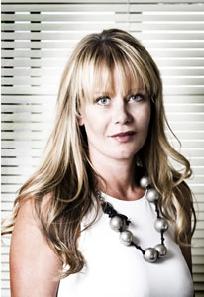 Dr Mette Norup
The Aesthetic Room is owned and run by Dr Mette Norup, BDS, who delivers all treatments.
Directions
The Clinic offices are situated on Esher High Street in a beautiful historic white cottage, set back from the High Street within a discrete entrance through a garden path. Plenty of pay and display parking nearby and free two hour on street parking immediately outside. Trains to Esher station with 15 minutes walk of bus K3 from Kingston. The reception and surgery is located on the ground floor and there's accesss directly from the parking behind the office. The surgery is a fully fitted surgery fit for disinfection control and Covid safe. The reception and waiting area has been newly fitted by Tom Howley kitchens with a range of advanced retail skincare .
Consulting Room is the ONLY online cosmetic clinic search directory, for the UK & Ireland, who check that all clinics listed with us are compliant with relevant regulatory requirements for the provision of cosmetic surgery, medical aesthetic treatments, hair transplant surgery and cosmetic dentistry. To find out what this means, why you can have peace of mind and trust the checks we do for you click here.
Opening Times
Mon: Closed - Closed
Tue: 13.00 - 19.00
Wed: 13.00 - 19.00
Thu: 13.00 - 19.00
Fri: 10.00 - 15.00
Sat: Closed - Closed
Sun: Closed - Closed