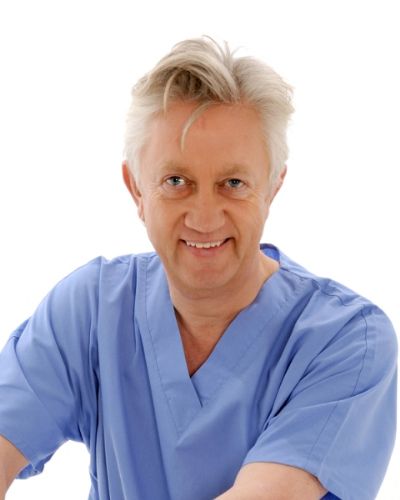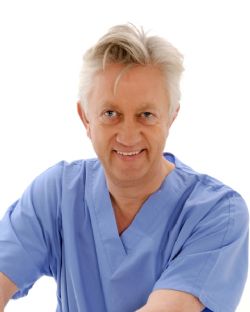 Dr Hugo Kitchen
, Medical Director
Registration Organisation: GMC
Registration Organisation: 2565341
Qualifications: MBCHB DO
CURRICULUM VITAE
Dr Hugo Kitchen MB, ChB, DO, MBIMM, MBACD, DipCosMed, MAIMA
Date of Birth 15 November 1958
United Kingdom Citizen
June 1982
Qualified MB (Batchelor of Medicine) ChB (Batchelor Surgery) University Birmingham Medical School
August 1983
Registered on General Medical Council's Principal List after qualifying in medicine at the University Birmingham Medical School and completing pre-registration appointments
August 1983 – August 1985
Post registration appointments as Senior House officer in orthopaedic surgery and trauma at East Birmingham Hospital dept of Orthopaedics and Trauma.
Resident surgical and medical RMO at King Edward VII Hospital for Officers, Beaumont St W1
Surgical Registrar at Royal National Orthopaedic Hospital for spinal trauma and rheumatological disorders, Stanmore, Middlesex.
September 1985
F.R.C.S. (Part I) Edinburgh
September 1985 – February 1986
Surgical registrar Orthopaedics and Trauma Accident and Emergency Dept Edgware General Hospital.
April 1988
D.O. (Diploma Osteopathic Medicine) and
M.R.O. (Member Register of Osteopaths)
Following 18 months full time study of Osteopathic Medicine at British School of Osteopathy, Suffolk St, London SW1
April 1988 to date
Director of FIGHTBACK (UK), a clinic specialising in assessment and rehabilitation of individuals complaining primarily of benign backache. Also referred are complex cases arising from chronic back pain syndrome, in patients who have undergone extensive but failed physiotherapeutic or surgical programmes.
FIGHTBACK (UK) on National Panel for referral for assessment of quantum in cases arising from industrial trauma or RTA (Plaintiffs 80% and defending insurance companies 20%); Have represented patients as Expert Witness in over 40 cases in the High Court
Experts in Lumbar Spinal Dynametric measurement and rehabilitation using ISO-Station B200 (Isotechnologies Inc North Carolina, USA)
MAY 2000
Member of the British Institute of Musculo-skeletal Medicine (BIMM)
1988
Commenced cosmetic dermatology working with Mirage Corporation injecting Zyderm Collagen and Hylaform and performing Microsclerotherapy for leg veins.
1988 to date
Clinical Director Stratford Dermatherapy Clinic, providing the following services
· Dermal fillers including Zyderm Collagen, Zyplast, SCULPTRA, Hydrafil.
· Q-Med certified to inject Restylane, Touch, Restylane, Perlane, Lipp, Vital and
SUB-Q
· One of the first users of MACROLANE for breast and body sculpting in UK (Q-Med Upsalla Sweden)
· Belotero Soft, Basic and Intense Hyaluronic acid fillers; Did some of the early trials on INTENSE for Merz to study the efficacy of their new peri-oral filler range.
· Member International Society of Injection Lipolysis
· Epidermal Levelling
· Member American Inst' Medical Aesthetics; Trained in use of Chirally Correct Skin Peels
· Certified user Agera Skincare products
· Medical Microdermabrasion (Dermagenesis USA)
· Micro-sclerotherapy
· BOTOX, Dysport and Xeomin
· AZZALURE_ the latest Botulinum Toxin A _ (Galderma; Nice Fr) Lecturer and teacher of micro-facial anatomy techniques internationally
· THERMAGE; certified in radiofrequency device use for face and body
· Trained in the Use of PELLEVE by Surgitron USA; Radio frequency continuous pulse skin tightening
· Intense Pulsed Light (IPL Photoderm) Vascular, pigmented lesions and hairremoval
· SMARTLIPO (DEKA Florence Italy)interstitial laser lipolysis; 1st user in UK
· SMARTXide CO2 Laser Dot-Fractional resurfacing; Deka Florence Italy;
· MACROLANE VRF 20 & 30 for body contouring and breast reshaping Jan/Feb 2008
· Co-inventor and owner of B-Rejuvenated 100% hydrolysed collagen capsules
· Vaser Lipo-Selection: Ultrasound body sculpting and selective lipo-suction
· Chairman UK Vaser Users Group 2010
· BODY_JET/HarvestJet 1st in private sector in UK to perform Water Assisted Liposuction and Harvesting for Autologous Fat Transfer August 2011
· Member British Association Body Sculpting BABS 2013 to date.
· Member World Society Anti Ageing Medicine WOSAAM 2015
· Practitioner in the use of Bio-Identical Hormone Replacement Therapy
2014 to date.
Founder Member BRITISH ASSOCIATION COSMETIC DOCTORS 2000 (BACD) now BCAM
Have to date treated over 185,000 faces, including treatments for the body.
Have written the modules for new Diploma in Cosmetic medicine as Honorary Senior Lecturer; University Leicester UK.
Registrable specialities to be performed at The Stratford Clinic, Alcester Rd Stratford-upon-Avon:-
1. BodyJet Water Assisted Lipo-Sculpture and Autologous Fat Transfer
2. VASER Ultra-Sound Assisted Lipo-Sculpture
Stratford Dermatherapy Clinic
6 Mansell Street
Stratford-upon-avon
CV37 6NR
0178 Reveal Number
Call Now
Consulting Room is the ONLY online cosmetic clinic search directory, for the UK & Ireland, who check that all clinics listed with us are compliant with relevant regulatory requirements for the provision of cosmetic surgery, medical aesthetic treatments, hair transplant surgery and cosmetic dentistry. To find out what this means, why you can have peace of mind and trust the checks we do for you click here.