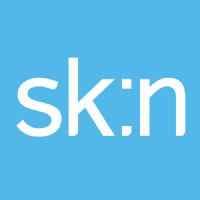 Sk:n London Harley Street Reviews
6 Harley Street , London , W1G 9PA
0800 Reveal Number
Call Now
-0.148428207637759
51.5227698000875
Reviews
---
Absolute horror story. This company and their doctor at the time Dr. Tom Bozek DESTROYED my face and still dealing with complications FIVE YEARS later. It has cost me upwards of £10,000 in temporary fixes to lessen the permanent damage done to my entire face... scar tissue, haggard skin, fat narcosis, hyperpigmentation, orange peel texture, complete loss of elasticity... all caused by SK:N, Malpractice and illegal moves on part of a doctor who was willing to destroy my life for £600. It cost me my job, relationship and strain on friendships... I became a recluse. The fact you responded with copy/paste text sums it all up and frankly... its insulting. Much like your aftercare or the disgusting practice you run, a practice with little or no care for patients; past the opening of a wallet. Furthermore in an attempt to recover a refund I was asked to sign documentation that was clearly false... I NEVER went in for a facial tattoo removal as stated... this is a lie. The Doctor (an Ill mannered man, who is a cancer specialist NOT a dermatologist), went as far as to blame me for the damage. Dismissive and arrogant he denied the infection in my face was caused by his treatment or zero aftercare... I had to visit another doctor just to get the antibiotics I needed. He lied repeatedly about risks of laser and broke the law by having my friend in the consultation room at the time... no questions, no answers.... what information I was given was misleading from the onset. Tom Bozek wilfully damaged my face for chump change... He knew what he had done wrong and yet continued to finish me off rather than stop and own his mistake... in reality, he should be struck off!! Your response, only made me want to elaborate more and Im damn certain Paul... yet another clinic manager (crazy high turnover) knows exactly who I am. I guarantee you other doctors who have treated my PERMANENT damage have been left stunned.... I have a list of doctors who will be willing to give feed back regarding this should anyone be interested. Alternatively you can read up my case history via REALSELF... just search for Dr Tom Bozek... Im not the only one! One last thing... remove me from your mailing list (as requested multiple times), the constant reminders are painful. One star is being generous... avoid these cowboys like the plague.
---
I now have no spots and my skins complexion has become much smoother overall, which I noticed after just two treatments. My friends and family have commented on my skin, saying how nice it looks now. I feel so much more confident now, and will happily go to the shops without any make up on, which is something I never wouldve considered before.
---
I was very nervous the first time around, I didnt want to be left looking like a pin cushion! The doctor was very reassuring and took his time to explain the treatment, how it would feel and what kind of results to expect which really put my mind at ease. I asked him to use some anaesthetic cream just in case! I saw the results instantly; my face looked fuller and lifted. I could see my cheekbones and dimples which seemed to have disappeared years ago! And the best is yet to come because it takes up to five months to see the full benefit. I now have my old look back which has given me more confidence, especially when Im out with my husband. He said that its made a real difference and can see how much happier I am now.
---
I have tried all of the temporary fixes, from waxing and threading to plucking and shaving, but the hair just comes back with a vengeance! I went to sk:n to ask if there was anything that could be done. The nurse there was so helpful, and she explained to me that laser hair removal is safe
---
kim long
Location: london harley
January 31, 2011
deffinatly would recomend this clinic, the therapist who did my anitial conultation and who folowed y treatments was fantastic!! Abi Aksoy what a brillient therapist i have her to thank for the results of my amazing acne free skin, would recomend to anyone with skin problems.
---
Consulting Room is the ONLY online cosmetic clinic search directory, for the UK & Ireland, who check that all clinics listed with us are compliant with relevant regulatory requirements for the provision of cosmetic surgery, medical aesthetic treatments, hair transplant surgery and cosmetic dentistry. To find out what this means, why you can have peace of mind and trust the checks we do for you click here.