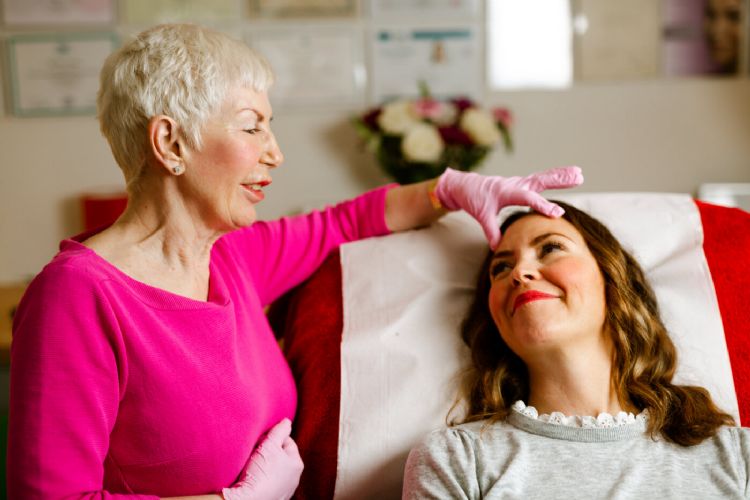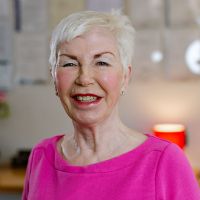 Rosie Cooper Aesthetics Oxford Reviews
Raleigh Park Clinic, 45 Raleigh Road , Oxford , OX2 9AR
07788 Reveal Number
Call Now
-1.29165527672218
51.7449479762792
Reviews
---
Sally-Ann Oxford Client
Location: Oxfordshire
March 27, 2020
I cannot recommend Rosie enough. I went to see her for hand rejuvenation, as due to eczema and using steroid creams my whole life, my hands were terribly wrinkled and the skin really thin. Rosie was really friendly at the consultation and instantly made me feel at ease. During the procedure she was really gentle and I hardly even noticed I was having it done. The results are amazing! The thin skin on my hands is plumped and it has even helped my eczema as it's so hydrating. I can't stop looking at my hands as they look youthful and feel so soft. I can now shake hands with people confidently for the first time in my life! This has literally transformed my life. Catherine has been really helpful following up to make sure I'm happy and everything is okay too. Thank you to you both for the amazing results and care you have given.
Clinic Reply
Hi Sally-Ann, thank you for sharing your experience of our hand rejuvenation treatment. We're delighted that you love the results!
---
Kate Oxford Client
Location: Oxfordshire
March 27, 2020
Rosie is AMAZING! She's completely changed my life. I am a migraine sufferer. I was getting 4-6 migraines a month! Now I rarely have 1! She has given me a good quality of life again. She is always so friendly and professional. I HIGHLY recommend her :)
Clinic Reply
Thank you Kate, for the lovely review. We're so pleased the results have made such a difference to you
---
Samantha Oxford Client
Location: London
March 27, 2020
A beautiful clinic. Rosie looked after me, she is so professional and made me feel at ease immediately. I had filler done for the first time and was a bit nervous but I need not have been as Rosie took me through everything step by step slowly but with great expertise. Highly recommend this clinic to my friends and business colleagues. I have booked for my next treatment. Thank you Rosie
Clinic Reply
Thanks so much for the great review, Samantha. We're delighted you enjoyed your experience with us.
---
Sharon Oxford Client
Location: Oxfordshire
March 27, 2020
Rosie is such a professional in her area of expertise. I totally trust Rosie, she always listens and carries out her treatments to such an excellent standard. Rosie has so much experience and knowledge which puts me at ease and I would highly recommend her.
Clinic Reply
Thank you very much for sharing your experience and recommendation, Sharon!
---
Mrs C Oxford client
Location: Oxford
March 18, 2020
Whilst living in the UK, I had my first 'Botox' treatment under Rosie. She will err on the side of caution so as to make you stay natural. I will miss chatting with her and have come to adore her and her talent as a cosmetic artist. I have not found someone as good as her where I am now. She takes her time and I never feel rushed. She also has better products as where I am, there is little choice. Her fillers, such as Profhilo, have made my face glow and even out the symmetry on either side of my face.
Clinic Reply
Thank you for taking the time to share your experience!
---
Amelia Oxfordshire
Location: Oxford
May 31, 2019
I have been going to Rosie for around a year now and she is absolutely amazing. She walks you through the whole process very carefully, ensuring you understand every step with care. Through the whole process from your first meeting she goes at your pace and makes sure you are comfortable and happy with the results. I couldn't recommend her highly enough. I'm absolutely in love with the results and am very glad I found the clinic! Thank you to the team at the clinic!
Clinic Reply
Thank you, Amelia, for your 5 star review!
---
Jen Oxford
Location: Oxford
May 31, 2019
Professional, knowledgeable and highly skilled. I have no reservations in recommending Oxford & Leamington Facial Aesthetics.
Clinic Reply
Thank you, Jen, we really appreciate your recommendation!
---
Polina Oxford client
Location: Oxford
May 31, 2019
I've been going to the clinic since about 2 years ago, they are so professional and lovely and definitely the best in the game; always happy with the results and zero down time for recovery. Rosie really listens to what you want and gets it just like you want it. Always a very happy experience, thank you very much to Rosie and the clinic!
Clinic Reply
Thank you for the great review, Polina!
---
Kirstine Oxford
Location: Oxford
May 31, 2019
Beautifully natural results. Professional and personal service.
Clinic Reply
Thank you for the great feedback, Kirstine!
---
Lydia Oxfordshire
Location: Oxford
May 31, 2019
Simply the best, firstly you deal with the lovely Catherine to make appointment always friendly and helpful and then you get to meet Rosie, she is a master at what she does. Rosie completely puts you at ease, but also is not worried about telling you what she thinks. If she doesn't think you need it she will tell you, or alternatively if she thinks you would benefit from something she isn't shy to say. I am mid 30's now and was going by advice I had been given have botox before you need it so I did, and now can't imagine going without, and yet no one has noticed unless I told them. Perfect! After Botox I went back and got my lips done, Rosie is an absolute perfectionist. Once you start getting treatments done, you notice other people more. None that I have seen so far compare. Thanks Rosie!
Clinic Reply
Thank you for sharing your experience, Lydia!
---
Wendy Oxford client
Location: Oxfordshire
January 2, 2019
First class service. Lots of praise here goes to Rosie, I have complete faith in all the natural looking procedures she carefully, professional and with a very expertise eye addressed to my face, and the results have more than exceed my expectations. When I first researched a practitioner who could help me with my anti aging solutions this clinic stood out far above the rest, Rosie is at the top of her game and I knew instantly that I could place my trust in her; I have not been disappointed at all, my results are wonderful and very natural I feel so confident and much younger and would highly recommend.
Clinic Reply
Wendy, thank you very much for your kind words and recommendation!
---
Mrs M. Oxford client
Location: Berkshire
January 2, 2019
I have known Rosie now for approximately 6 years, but it seems like we have known each other for many more years. Rosie is not only impressive in all of her credentials but in her enthusiasm for every aspect of her work. The most amazing aspect of Rosie apart from all of her credentials and years of incredible work, though, is her artistic eye. She knows my face, neck & decollete so well that her observation is an artistic observation. I know Rosie knows exactly what and how much Botox I need as well as where. A friend of mine who I haven't seen for over 10 years said I still look the same. Rosie makes me feel great inside and out. She has boundless enthusiasm and such a unique eye.
Clinic Reply
Thank you for the wonderful review!
---
Rachel Oxford client
Location: Oxfordshire
January 2, 2019
I just wanted to give my positive feedback to Rosie. She really is amazing. I can't imagine a nicer person to have treating me. To me, the results already look like a transformation - in the subtlest way of course. I love the fact that my eyebrows have lifted, and I love the new pout. I never thought I would do this kind of treatment - I thought I would age gracefully without help! - But I'm so happy I did. I also had no post-procedure pain or discomfort. So please pass on my heartfelt thanks. I feel renewed!
Clinic Reply
Thank you, Rachel, for the great feedback!
---
Ms S. Oxford client
Location: Oxford
January 2, 2019
I was really nervous the first time I met Rosie but she made me feel like an old friend and replaced my fear with confidence. I found it quite an amazing experience to feel so comfortable on my very first visit. Rosie always listens carefully to what I think I need, before she makes any suggestions. She has introduced me to new products by giving me her honest opinion and I have always been thrilled with the result. Rosie never pushes me to make another appointment, she follows up to find out how my treatment is going and calls me into her practice if there is anything I am worried about. I've been to another practitioner in the UK and one in South Africa, but Rosie's expertise is beyond compare.
Clinic Reply
Thank you for your 5 star review!
---
Carrie Oxford client
Location: Oxford
January 2, 2019
I've found Rosie's treatments and care to be of the utmost professional quality with the very highest standard of care. I feel completely confident in the care I've received from Rosie as a nurse and highly trained aesthetician, as well as the treatments, the education regarding treatments, and the aftercare. All in all, very trustworthy, capable and caring for each client individually.
Clinic Reply
Thank you for the great feedback, Carrie!
---
Consulting Room is the ONLY online cosmetic clinic search directory, for the UK & Ireland, who check that all clinics listed with us are compliant with relevant regulatory requirements for the provision of cosmetic surgery, medical aesthetic treatments, hair transplant surgery and cosmetic dentistry. To find out what this means, why you can have peace of mind and trust the checks we do for you click here.