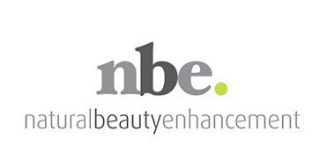 About Natural Beauty Enhancement
The Charterhouse Clinic, 98 Crawford Street , London , W1H 2HL
02076 Reveal Number
Call Now
-0.161106862611493
51.519354274885
Profile
---
At natural beauty enhancement we strongly hold the belief that everybody should have the right to enhance their own natural beauty.

Now treatments such as permanent makeup, scar camouflage, hair replacement and tattoo removal are no longer just a privilege for the rich and famous.

Natural beauty enhancement have combined the latest techniques and treatments with the skills and expertise of our professional practitioners to develop uniquely tailored and affordable treatment plans to bring more of 'your' star quality to the surface.

We believe that everyone should be able to enjoy the benefits and confidence that comes from looking great. We want to help you make these life changing decisions the right way through sharing our own personal experiences and expertise.

Those that have had these permanent makeup treatments tell of the life changing effect that it has had on them and how it has increased their confidence, taken years off their looks or totally revitalised their lives.


My name is Anouska Cassano and I started natural beauty enhancement because I am passionate about empowering people through increasing their feeling of self worth and belief in themselves.

Throughout my life nothing has given me greater pleasure than being able to help those around me see how fantastic they can be and realise what a valuable contribution their lives can have.

Having worked with many leading professionals in high profile positions, one of the key lessons I have learned is that your success in life is directly related to the way you see yourself and the way you perceive that others see you.


I have seen so many people's lives completely transformed through permanent makeup and medical camouflage applications and I am delighted to be able to make these treatments available to everyday people like you and I.

Where once the type of work I do was the realm of the rich and famous, modern techniques and the creation of new medical standards and procedures means that these treatments are very safe and more affordable than ever.
Our primary focus at natural beauty enhancement will always be you, our clients. We will only work with individuals who are really sure they know what they want from our procedures, and we will always provide quality treatments using accredited products and working within the standards set by the industry's regulatory bodies.

I work with a number of the UK's leading surgeons in the fields of medical and reconstructive and hair transplant surgery.

I am very proud to have been recently invited by the Royal College of Surgeons to share my techniques and work in the area of areola restoration and nipple re-pigmentation with a number of their breast and reconstructive surgeons.

In addition to my private work I voluntarily commit my professional time to the support group Look Good Feel Better.

Full consultation process:

Before each treatment we will insist on a full consultation which tests your skin against allergic reactions and your suitability for treatment.

During this time it is also really important for us to get to know you and to fully understand exactly what you want to achieve.

We want to fully appreciate and answer any concerns you may have about the procedures and to make sure you feel totally comfortable about your decision before we begin any form of treatment.

Accreditations:

Natural beauty enhancement's consultant practitioners are all accredited over and above the industry standards with some of its leading regulatory organisations: BABTAC (The British Association of Beauty Therapists and Cosmetology) and SPCP (Society of Permanent Cosmetic Professionals).

We are also registered to accept referrals from the NHS (National Health Service) and are Private Medical Insurance recognised.


We also hold Certificate of Excellence awards in the following:

Smart Start – standard permanent makeup techniques
Smart Start (triple choice) – advanced techniques in hair stroke, lips, eyes
Advanced colour Mist eyebrows
Areola and nipple restoration
Scar and skin craft camouflage
Removal, lightening and colour corrections
Our Staff
Directions
Consulting Room is the ONLY online cosmetic clinic search directory, for the UK & Ireland, who check that all clinics listed with us are compliant with relevant regulatory requirements for the provision of cosmetic surgery, medical aesthetic treatments, hair transplant surgery and cosmetic dentistry. To find out what this means, why you can have peace of mind and trust the checks we do for you click here.