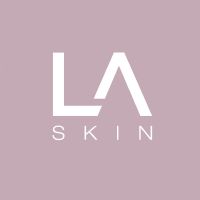 LA Skin Treatments
38 Calthorpe Road , Birmingham , B15 1TS
01215 Reveal Number
Call Now
Treatments
---
Chemical Peels
The use of chemical peels to soften and improve the appearance of skin dates back to the ancient Egyptians. Today, scientists have identified numerous forms of acid which can be used to treat skin.
Fractional Laser Skin Resurfacing
Unlike ablative and non-ablative lasers Fractional Laser Skin Resurfacing (Fractional Photothermolysis) only damages small zones within a target area, causing fractional trauma and quicker recovery.
Click Here to view Clinics own information on Fractional Laser Skin Resurfacing.
HydraFacial ™ - Hydradermabrasion
The Hydrafacial ™ hydradermabrasion treatment marketed as Skin Health For Life™ uses patented Vortex fusion tips to deeply exfoliate and cleanse the skin, as well as extracting impurities and hydrating the skin using specific serums.
Click Here to view Clinics own information on HydraFacial ™ - Hydradermabrasion.
Infra Red Laser Skin Tightening
Infra Red Laser Skin Tightening, currently available in the UK using the Titan device, is the latest, minimally invasive way to tighten skin and reverse the signs of ageing.
Click Here to view Clinics own information on Infra Red Laser Skin Tightening.
Laser and IPL Hair Removal
Many different types of Laser and IPL, or LHE devices have been developed to remove body hair to a significant degree. This section contains more info on treatment cost, side effects and UK clinics.
Click Here to view Clinics own information on Laser and IPL Hair Removal.
Laser and IPL Skin Rejuvenation
Laser, Intense Pulsed Light (IPL), Light Heat Energy (LHE) and Light Emitting Diode (LED)technologies have been developed to treat a variety of skin problems including sun damage effects and wrinkles.
Click Here to view Clinics own information on Laser and IPL Skin Rejuvenation .
Laser and IPL Treatment Pigmented/Vascular Problems
Laser and light technologies have been developed to treat people with a variety of different skin problems including pigmented (skin colour, birthmark) and vascular (vein) problems.
Click Here to view Clinics own information on Laser and IPL Treatment Pigmented/Vascular Problems.
Laser Skin Resurfacing
Laser skin resurfacing involves the removal of the outer layer of the skin using an ablative laser to improve the appearance of sun damaged skin or acne scars, lines, wrinkles, and pigment changes.
Click Here to view Clinics own information on Laser Skin Resurfacing.
LED - Acne Treatment & Skin Rejuvenation
The use of Light Emitting Diodes (LEDs), red, yellow and blue light sources for the treatment of acne and for skin rejuvenation.
Light Treatment for Active Acne
Until recently, topical preparations and oral medications, including antibiotics, have been used almost exclusively to combat acne. Now laser & light-based technologies and photodynamic therapy had been shown to improve acne.
Medical Skin Needling
Medical Skin Needling, also referred to as Collagen Induction Therapy and Micro-Needling is aimed at stimulating the body's own collagen production to reduce the appearance of fine lines and wrinkles.
Sunscreen
SPF, UVA, UVB? All too confusing? Dermatologists recommend daily use of a broad-spectrum (covering a wide range of wavelengths) UVA and UVB sunscreen with a Sun Protection Factor (SPF) of at least 15.
Conditions
---
Acne
Acne is a chronic inflammatory disease of the sebaceous hair follicles.
Complexion Improvement, Skin Texture Concerns
Commonly concerns are focussed on changes in the skin and ones complexion that occur as we age. Skin specialists now believe that most of the changes that we see in our skin as we grow older are due to the sun (sometimes referred to as "photodamage").
Facial Skin Tightening, Sagging Skin and Jowls
The concept of facial skin tightening refers to cosmetic procedures which seek to cause contraction in the tissues to effectively tighten them up or which involve a lifting technique often accompanied by the removal of excess skin.
Hair Removal ( Hirsutism )
Permanent hair removal has only been clinically proven and demonstrated for methods using electrolysis. Several lasers and light based machines have demonstrated permanent hair reduction and are allowed to make this claim.
Lines and Wrinkles
The signs of ageing on a person's face start to show as early as the end of the second or the beginning of the third decade of a persons life. At first, fine lines start to form between the nose and the mouth, around the eyes and on the forehead.
Pigmentation ( Age Spots, Brown Spots )
Age spots or lentigos, sometimes known as "liver spots" are medically known under the condition of hyperpigmentation. Professional skincare clinics have effective treatments to reduce the appearance of more pronounced age spots or hyperpigmentation.
Rosacea
Rosacea is a common chronic skin condition that tends to affect the face. Individuals with vascular rosacea, which tends to include symptoms such as flushing, redness and thread veins, can often be successfully treated with laser or IPL treatment.
Scarring ( Acne, Keloid, Atrophic Scars )
Scarring can affect a person's confidence and self-esteem, particularly when the scars are on the face. Depending on the type of scar and the way an individual heals there are a variety of options for improving the appearance of scarring.
Products
---
Dermalux ™ Tri-Wave LED
Dermalux™ Tri-wave LED Phototherapy is a non-invasive hand and facial treatment that uses narrow band, non-thermal LED light energy to trigger your body's natural cell processes to accelerate rejuvenation and repair of the skin.
Dermapen ™
Dermapen™ has the claim of being the original device that started the revolution in automated pen-like devices in the medical skin-needling world. It is used for a treatment referred to as medical skin needling, collagen induction therapy, percutaneous collagen induction, micro-needling or simply electronic dermarollering.
Medik8
The Medik8® brand of skincare is produced by Pangea Laboratories Ltd. Medik8 has a full anti-ageing range taking the philosophy of 'results without the irritation' to cleansers, antioxidants, lighteners, retinoids, hydroxy acids and more.
Perk™ - Cleanse with Benefits
From the makers of the hydradermabrasion system HydraFacial®, the American based company, Edge Systems LLC, comes PERK™ - the world's first hybrid facial.
Pixel ®
The Pixel 2940 laser device uses fractional ablative technology aimed at rejuvenating aged and sun damaged skin with less downtime than is associated with traditional ablative laser skin resurfacing.
Soprano ICE Laser
The Soprano ICE is the latest hair removal laser system from Alma Lasers utilising the latest in Super Hair Removal for permanent hair reduction.
Consulting Room is the ONLY online cosmetic clinic search directory, for the UK & Ireland, who check that all clinics listed with us are compliant with relevant regulatory requirements for the provision of cosmetic surgery, medical aesthetic treatments, hair transplant surgery and cosmetic dentistry. To find out what this means, why you can have peace of mind and trust the checks we do for you click here.