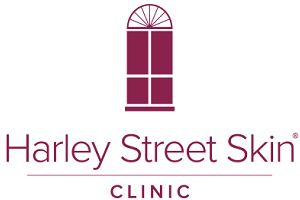 Harley Street Skin Clinic London Treatments
48 Harley Street , London , W1G 9PU
02074 Reveal Number
Call Now
Extra Treatments
---
Diet & Lifestyle - Each of us is an individual, and each of us responds differently to what and when we eat, how much we exercise and the exercise we do. The Harley Street Medical Skin Clinic can help you monitor your diet and lifestyle.
Conditions
---
Acne
Acne is a chronic inflammatory disease of the sebaceous hair follicles.
Body Contouring
The term `body contouring` refers to a range of procedures that encompass size and weight reduction, as well as re-shaping of certain areas of the body, in some cases following massive weight loss where excess skin is a problem.
Breast and Chest - Augmentation, Enlargement, Reduction and Lifting ( Boob Job )
The size and shape of the chest can be a cause of much concern for both men and women. There are a number of surgical treatment options, many of which are widely available, that can alter your physical appearance, particularly of the female breast.
Cellulite
Cellulite is the name given to the lumpy, irregular fat deposits often found around the hips, buttocks and upper leg areas. There are many different treatments that have been claimed to reduce the appearance of cellulite.
Complexion Improvement, Skin Texture Concerns
Commonly concerns are focussed on changes in the skin and ones complexion that occur as we age. Skin specialists now believe that most of the changes that we see in our skin as we grow older are due to the sun (sometimes referred to as "photodamage").
Ear Correction, Ear Pinning
Protruding ears can be a problem from an early age for young children who may be teased at school. Surgical correction of this is one of the few cosmetic operations performed on children.
Ear Lobe Rejuvenation
More and more clinics are now offering ear lobe rejuvenation or ear lobe lift procedures with the use of dermal filler products which help to restore the shape and plumpness of the lobe.
Eyes - Bags and Crow's Feet
The development of small crows feet, or shadows beneath the eyes (dark circles) can be the first signs that our skin is not as youthful and elastic as it once was.
Eyes - Tear Trough ( Dark Circles )
Tear trough rejuvenation is a relatively new treatment that is used to improve the appearance of dark circles or dark hollows underneath the eyes which appear in some people.
Facial Skin Tightening, Sagging Skin and Jowls
The concept of facial skin tightening refers to cosmetic procedures which seek to cause contraction in the tissues to effectively tighten them up or which involve a lifting technique often accompanied by the removal of excess skin.
Fat ( Love Handles, Saddle Bags, Muffin Tops )
Liposuction is the most commonly performed aesthetic surgical procedure for fat removal and body contouring.
Gynaecomastia ( Man Boobs or Moobs )
The condition known by the medical term of gynaecomastia occurs when firm breast tissue forms in males. The mainstream media have recently named this condition as `man boobs` or `moobs`.
Hair Removal ( Hirsutism )
Permanent hair removal has only been clinically proven and demonstrated for methods using electrolysis. Several lasers and light based machines have demonstrated permanent hair reduction and are allowed to make this claim.
Hand Rejuvenation
The hands are the second most visible area of our body. There are now a number of non-surgical treatment options to help rejuvenate the hands.
Heavy Brow
Eyebrow shape and position can make an important difference to how you look. Plucking them is not the only way to achieve a difference in shape, and sagging eyebrows can be lifted using surgery.
Lines and Wrinkles
The signs of ageing on a person's face start to show as early as the end of the second or the beginning of the third decade of a persons life. At first, fine lines start to form between the nose and the mouth, around the eyes and on the forehead.
Lip Volumising and Shaping
Lip augmentation, volumising, shaping or enhancement is a cosmetic procedure which uses various materials to plump out and re-shape the lips.
Moles, Warts, Skin Tags and Benign Growths
Moles, warts, skin tags can be both upsetting to look at and cause social and psychological unease. Thankfully though, most growths are benign and harmless, and removal is often quick and simple with reassuring cosmetic results.
Non-Surgical Face Lift ( Nefertiti Lift )
One of the most common forms of non-surgical face lift procedures is to use as combination of botulinum toxins and dermal fillers to plump out wrinkles and any volume lacking areas of skin on the face and provide lift, including the Nefertiti Lift.
Pigmentation ( Age Spots, Brown Spots )
Age spots or lentigos, sometimes known as "liver spots" are medically known under the condition of hyperpigmentation. Professional skincare clinics have effective treatments to reduce the appearance of more pronounced age spots or hyperpigmentation.
Rosacea
Rosacea is a common chronic skin condition that tends to affect the face. Individuals with vascular rosacea, which tends to include symptoms such as flushing, redness and thread veins, can often be successfully treated with laser or IPL treatment.
Scarring ( Acne, Keloid, Atrophic Scars )
Scarring can affect a person's confidence and self-esteem, particularly when the scars are on the face. Depending on the type of scar and the way an individual heals there are a variety of options for improving the appearance of scarring.
Stretch Marks ( Striae )
Stretch Marks, known medically as Striae are lines or streaks on the skin, which can be pink, purple or white in colour (depending on their age), that occur when the inner skin layer is stretched thin and loses its elasticity.
Sunken Cheeks
In recent years aesthetic practitioners who study the outward signs of ageing on the face have been focussing on the loss of facial volume that occurs as many of us get older.
Tattoo Removal
Successful removal of a tattoo (or the significant fading of it) will depend very much on the type of tattoo (professional or amateur), the inks used and the colour of those pigments as some colours respond better to the various treatments than others.
Thread Veins or Spider Veins
A variety of options, including using heat generating technologies such as light and electrical currents have been developed to treat thread veins, also called spider or broken veins.
Upper Arm Laxity ( Bingo Wings )
Upper arm laxity, also known as bingo wings is a common problem for many men and women. The main treatments are brachioplasty or upper arm lift and liposuction.
Vascular Abnormalities ( Angiomas, Port Wine Stains )
Vascular abnormality is a general term that describes abnormalities of the veins, lymph vessels and arteries. Two of the most common types of vascular abnormality are angiomas and port-wine stains.
Weight Loss
One of the most common forms of weight loss procedures is bariatric surgery, including gastric bypass surgery. Other weight loss programmes combine a system of dietary changes, supplementation, exercise and non-surgical body contouring treatments.
Products
---
BodyTite™ & FaceTite™ (RFAL™)
Radiofrequency Assisted Liposuction (RFAL™) using the BodyTite™ device from Invasix Ltd provides minimally invasive body tightening and skin contraction.
Botox
Botox ®, botulinum toxin type A, was the first botulinum toxin to gain a cosmetic licence in the UK. It is a prescription-only medicine and is licensed to treat a variety of medical and cosmetic concerns, including certain wrinkles and excessive sweating. You will require a face-to-face consultation with a prescriber to determine your suitability for treatment.
Ellansé
Ellansé is a new and unique non-animal, non-bacterial and non-human derived dermal filler family which are said by the manufacturer to be cost-effective by requiring less product, compared to others, for the same indications.
Jessners Solution
The combination of superficial peeling agents in Jessner's Solution, lactic acid, salicylic acid, resorcinol and ethanol has been used for a number of years.
ProShock Ice™
PROSHOCK ICE™ from PromoItalia combines ICE-Lipolysis™ (cryolipolysis or fat freezing) with SHOCK-therapy™ (acoustic wave therapy), for an innovative new treatment method for body reshaping and toning, as well as reducing excess fat, and the appearance of cellulite.
Recell ®
Recell is an innovative autologous cell therapy device that enables a practitioner to harvest cells from a small sample of your own skin and spray them on to an area that needs new healthy cells.
Restylane ® (inc Emervel Collection)
The Restylane range consists of hyaluronic acid dermal fillers incorporating the EMERVEL collection (Lyft (Perlane), Refyne, Fynesse, Volyme, Kysse, Defyne), all specifically designed for injection into the face.
Sculptra ®
Sculptra (Formerly New-Fill) is a tissue stimulator and is used more as a sculpting and volumising agent rather than just a wrinkle filler. Sculptra contains Poly-L-lactic acid.
Smartlipo ®
The Smart Lipo device from the Italian company Deka uses a 1064 nm Nd:YAG pulsed laser system to break down fat by laser-assisted liposculpture or laser lipolysis (Laserlipolisi) treatment.
Consulting Room is the ONLY online cosmetic clinic search directory, for the UK & Ireland, who check that all clinics listed with us are compliant with relevant regulatory requirements for the provision of cosmetic surgery, medical aesthetic treatments, hair transplant surgery and cosmetic dentistry. To find out what this means, why you can have peace of mind and trust the checks we do for you click here.