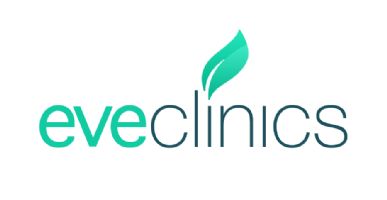 Eve Clinics Birmingham Edgbaston Videos
127 Regent Street , Leamington Spa , CV32 4NX
0121 Reveal Number
Call Now
-1.92664509999997
52.4709677
MonaLisa Touch by Deka
Consulting Room is the ONLY online cosmetic clinic search directory, for the UK & Ireland, who check that all clinics listed with us are compliant with relevant regulatory requirements for the provision of cosmetic surgery, medical aesthetic treatments, hair transplant surgery and cosmetic dentistry. To find out what this means, why you can have peace of mind and trust the checks we do for you click here.
MonaLisa Touch by Deka for Vaginal Atrophy
Many women suffer Vaginal and Genito Urinary problems in silence, unwilling and too embarrassed to even talk about these conditions. This impacts on all walks of life and affect confidence and self-esteem. In addition, childbirth, other health therapies and treatments, and the menopause can cause problems. Common conditions include: Genitourinary Syndrome of Menopause (GSM) or Vulvovaginal Atrophy weakness and laxity of the vaginal mucosa, dryness, itching and burning, pain during sexual intercourse. vaginal rejuvenation lichen sclerosis Incontinence The MonaLisa Touch® is a new method, which can treat all of the above conditions EKA has introduced the first laser-assisted treatment to fight vaginal atrophy safely and effectively: MonaLisa Touch®. Thanks to the gentle action of an innovative fractional CO2 laser, the vaginal tissue can be rejuvenated naturally and effectively by means of therapeutic and not purely aesthetic treatment. When the pre-menopausal structure is restored, the vaginal mucosa benefits from the functionality it had lost due to age, thereby recovering: hydration, trophism, tone, sensitivity At Eve Clinics in Birmingham the vaginal rejuvenation Deka MonaLisa Touch® CO2 laser treatment is performed by specialists who prove their medical skills with every procedure, enhancing vaginal mucosa, control and strength, and assuring positive results. If you wish to undergo the vaginal rejuvenation Deka MonaLisa Touch® CO2 laser medical procedure in Birmingham, you will have an initial consultation with a specialist. You will provide your medical history and medication that you have taken and/or are still taking, and undergo a smear test, before your treatment can be planned. After undergoing the vaginal rejuvenation Deka MonaLisa Touch® CO2 laser treatment in Birmingham, you will experience some swelling and mild discomfort, but this will only last a few days. The recovery period is different for everyone, but within a couple of days you will be able to return to most of your activities, but be sure to follow the doctor's instructions strictly. Sexual intercourse can be resumed after 1 week when you can go back to your normal routine. If you choose the safe and effective vaginal rejuvenation treatment with Deka MonaLisa Touch® CO2 laser in Birmingham, contact Eve Clinics and book an appointment for a specialized examination and a Smear test. We take care of the rest in a private, relaxed and confidential environment.