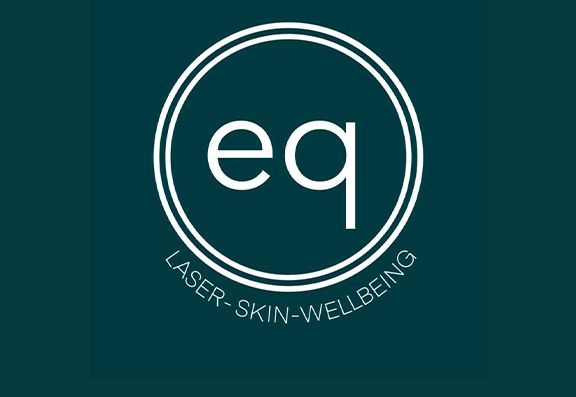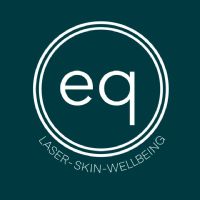 Equilibrium Reviews
86 Kirkgate , Silsden , BD20 0PA
0153 Reveal Number
Call Now
-1.93779310157968
53.9142222301944
Reviews
---
Hannah Screeton
Location: Silsden
August 15, 2022
Sarah has done wonders for my skin. In a few months it has gone from being red, dry and with break outs to the best it has been in years. Thank you for helping repair my skin for my wedding! Highly recommend!
Clinic Reply
Hi Hannah thank you for your kind words and I am so pleased with the results we have achieved in such a short timeframe. You will radiate and glow for your big day!
---
Jill Bush
Location: Silsden
August 9, 2022
My skin journey started with Sarah in lockdown when I started with adult acne. With the help of Sarah using the products she recommended and supplements this was thankfully cleared up but left me with scarring and pigmentation. My skin was also dull and I was just not happy with it at all. Sarah suggested a course of 8 Byonik sessions. I started the treatment on 24th February and it was fantastic. It was a bit like a gold star facial and I could tell after the first treatment that it was so good for my skin. I saw immediately that my skin was more plump and the scarring looked to have lessoned. After 8 sessions the pigmentation and scarring had practically gone. My face was plumped and hydrated - someone actually asked me if I had fillers in my face ! I continue to have 1 Byonik treatment a month as it will keep on working as a top up. It's the best thing I ever did for my skin and I can go without foundation which is something I haven't done in a long time. Huge thanks to Sarah and Vicky
Clinic Reply
It's been a pleasure to join you on your skin transformation journey Jill, thanks for trusting us to help you and we are super pleased for you, your skin looks amazing and glows naturally and zero foundation, that's the ultimate reward!
---
pat smith
Location: Silsden
August 4, 2022
I came to equilibrium as they were offering a course of byonik treatments which was being recommended as a good treatment for rosacea, which i have suffered with for several years along with psoriasis. The treatment itself was actually quite relaxing! There were a couple of minor outbreaks along the way as my skin adjusted from years of applying prescription topical ointments. Now at the end of the couse I haven't used any prescription products for 2-3 months and my skin feels calmer and smoother than i can remember. I am now maintaining with products recommended by Sarah and very happy with the results
Clinic Reply
Thanks so much for these words Patrick. The most rewarding feel for us is that you no longer have to use your topical medication AND (after several tests) your skin is behaving consistently and looking so much more healthier. Thank you for allowing us to be a part of that
---
Kaylie Hogan
Location: Silsden
August 1, 2022
Last year At 28 years old I developed acne out of the blue , It was unsightly and most importantly it was so sore that I couldn't even lay on my pillow at night comfortably. My boyfriend saw a post on instagram about a treatment called Byonik at equilibrium and how good it was for treating acne and other skin conditions so I applied to be a case study. I have had 12 treatments, I noticed after the first treatment that my skin no longer had the deep tissue pain I felt from my acne and now my acne is pretty much none existent. Treatments like this can seem like a lot of money when you're unsure wether it will be a resolution to your skin issues but the way I saw it was that I had spent so much more money prior to finding this treatment on products and creams that not only didnt work but also most likely damaged my skin barrier further. You're not just paying for the treatment itself, you're paying for the expertise and knowledge that Sarah has to offer. I have had a couple of blips on my journey due to introducing things without asking Sarah which haven't been great for my skin and she has been so amazingly accessible to help remedy this quickly. I have to be honest, I didnt think this would actually work, especially to the extent it has! But now im booked back in for another course of treatments to tackle the scarring left behind now that my acne is gone. Im so thankful my boyfriend saw that post that day because I dont know where I would be with my skin if it wasn't for Sarah and the Byonik treatments, Thankyou SO much x
Clinic Reply
Thanks for this lovely review and allowing me to share this journey with you. Can't wait to see the next part of our journey unfold
---
Carol James
Location: Silsden
July 19, 2022
Very knowledgeable, professional staff. Great selection of upto date treatments. Everything explained.
Clinic Reply
Thanks for your feedback and your continued support
---
Dominika Trussler
Location: Silsden
April 12, 2022
Love coming for my treatments with Sarah & Viki. The salon is beautiful and I always feel so relaxed and look amazing after each visit.
Clinic Reply
Thanks so much Dominika for your lovely feedback, we are so pleased to allow you a comfortable space to relax
---
Sam turner
Location: Silsden
February 16, 2022
So pleased with my treatment so far. A professional and friendly salon with gorgeous decor. I feel like I am being looked after by professionals every time I visit!
Clinic Reply
Hi Sam thanks for your kind words, we are super pleased you feel that way. We look forward to seeing you again very soon.
---
Julie Abson
Location: Silsden
January 19, 2022
Sarah and Vicky are phenomenal. Since starting the advanced facial regime, I can notice an improvement in my skin.I als love their skin products. I wouldn't go anywhere else for treatment. Great service and professional advice. If you want to feel special, well worth a visit!
Clinic Reply
Thank you Julie and we are so pleased that you are seeing the benefit in your skin. We look forward to continue to help you sparkle and shine
---
Storyteller Marketing
Location: Silsden
February 10, 2021
I had an LED facial with Sarah which has made my skin illuminous and bright and glowing, I am so happy with the results. She is a true expert and I will definitely be back, exceptionally good salon. Thank you.
Clinic Reply
Hey Olivia, so pleased you experienced 'the glow' from your recent facial. We can't wait to welcome you back again soon!
---
Alexandra Foster
Location: Silsden
June 17, 2020
just been for my first appointments after the Covid 19 lockdown. The salon was clean and calm as ever, the new measures didn't get in the way if the experience, I felt safe, I felt that the ladies were safe and everything was perfect! Sarah and her team are amazing, I've had waxes and polygel nails in the past and currently go regularly for HD brows. Sarah is so knowledgeable, experienced and professional she has even taken the time to talk to me about my skincare routine and recommended products have have helped to calm down my stress related acne. Her ethos for finding quality, natural products is second to none and never recommends things she has not tried and tested herself! She looks after her clients and it honestly feels like i go to have a chat with a friend every three weeks:) One very happy customer who wouldn't dream of going anywhere else!
Clinic Reply
Thanks so much for these lovely words Ally, will show the girls
---
Consulting Room is the ONLY online cosmetic clinic search directory, for the UK & Ireland, who check that all clinics listed with us are compliant with relevant regulatory requirements for the provision of cosmetic surgery, medical aesthetic treatments, hair transplant surgery and cosmetic dentistry. To find out what this means, why you can have peace of mind and trust the checks we do for you click here.